The leading fitness marketing agency that helps gyms and studios create healthy profits by providing their GrowthFormula.
Grow and retain your customer base with the Lead Management Integration
Virtuagym has integrated with Hidden Profits Marketing for a seamless lead management solution to further support your business growth.
With the new integration, the leads generated by Hidden Profits Marketing—including lead data such as first and last name, email, phone number, appointment data and lead status—will be automatically displayed in the Virtuagym customer lead overview.
Thanks to this automated solution you no longer need to manually transfer lead data from one platform to the other, saving you valuable time on administrative tasks. Furthermore, the lead data is synced every hour, enabling you to track lead to customer conversion rates. 
Attract prospects with Hidden Profit's powerful lead generation module, and then turn them into loyal members with Virtuagym's All-in-One Fitness Software!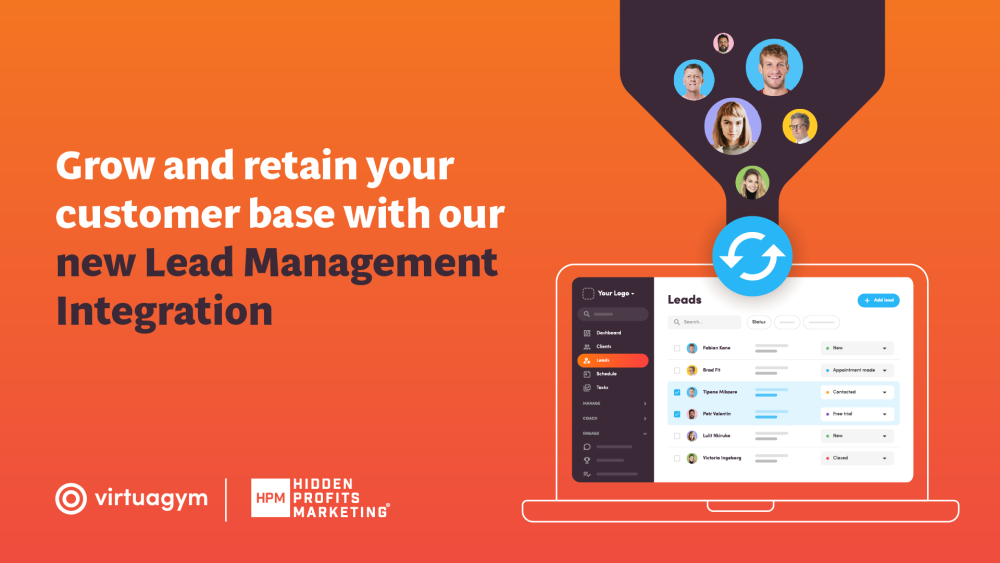 The integration between Hidden Profits Marketing and Virtuagym has delivered immediate convenience and effectiveness. It saves me valuable time because the leads are automatically in the system, so we can focus more on our members.
Jan Klein-Zirbes
,
Owner -
Mrs Sporty Munich-Bogenhausen
Hidden Profits Marketing is the leading fitness marketing agency, based in Amsterdam. Its goal is to create healthy profits for fitness clubs, gyms, and studios by providing the GrowthFormula. This program consists of 3 pillars: A) The Fundamentals (lead & member generating website, search engine optimization and - advertising), B) a varying marketing Tool Box (social media ads, emailing, Text Messaging, Lead-Connect virtual phone assistant, etc. And C) Lead to member conversion coaching.
Hidden Profits Marketing (founded in 2004) is certified partner of Google and Meta/Facebook and currently consists of 50 fitness marketing experts. Clients are a.o. fitness chains Mrs.Sporty, Retro Fitness, BFT, Life Swiss Health Clubs and Mein-Gym.