Manage Your Fitness
Business
Bring all your membership management together in one place. Save time and reduce hassle by managing memberships, staff member payments, access control and product sales in a scalable cloud-based solution.
Flexible Membership Packages
Our flexible membership system includes off-peak or weekend memberships, to 24/7 access. You'll be able to customize the options to fit your needs.
Online Client Registration
Attract new clients via your website and sell memberships directly online thanks to the integration with Virtuagym's webshop.
Integrated Credit System
The integrated pay-as-you-go credit system can be used to create 10-visit passes, give members limited access to classes, or upsell additional services.
Clear Schedules
Avoid confusion and missed to-do's and show your clients they can count on you! Assign Personal, Coaching, Sales, or Organization tasks to your team and keep an eye on the progress.
Enhance Your Service
Handle questions, requests, and bookings smoothly and efficiently, offering your client the top-notch service they deserve. Happy clients are loyal clients, after all!
Increase Retention For Clients And Staff
Reduce stress for your staff with clear expectations, easy-to-use checklists and never miss a client appointment again.
A System That Fits
Magnetic strips, barcodes or RFID: Virtuagym supports your preferred access control solution that fits your business.
Integrations & Partnerships
Virtuagym has partners around the world, but we're always open to new opportunities. Just introduce us to your hardware provider and we will contact them in order to integrate.
Track Attendance
Clients simply to swipe their member card or key tag when entering and so provide you'll always have clear insights in attendance, occupation rates and peak hours.
Reduce Time Spent On Client Registration
Forget doing paperwork for every client - focus on building an amazing holistic fitness experience instead with the help of an integrated POS system and automated membership management.
Perfected For In-house Sign Ups
Open the door for your clients to buy PT-sessions, group lessons and added wellness solutions from your offer on the go. The plug-and-play webshop is easy to set up and integrates with your POS drawer and printer.
Keep Track of Stock
Are you looking to sell branded merchandise, sports drinks or supplements? With Virtuagym's integrated POS system you keep track of your current stock in one easy-to-read overview so you'll never run out of stock on popular items!
Your Ultimate
All-in-One
Platform
One place to coach, manage and engage your clients and grow your business: perfectly tailored to your business needs. Get your fitness business running A to Z with All-in-One software for Virtuagym.
Recommended blog
10 Advantages of Having a Gym Management System
In this blog, we break down some popular gym management system features and their uses so you can align your business goals to the available software for fitness centers.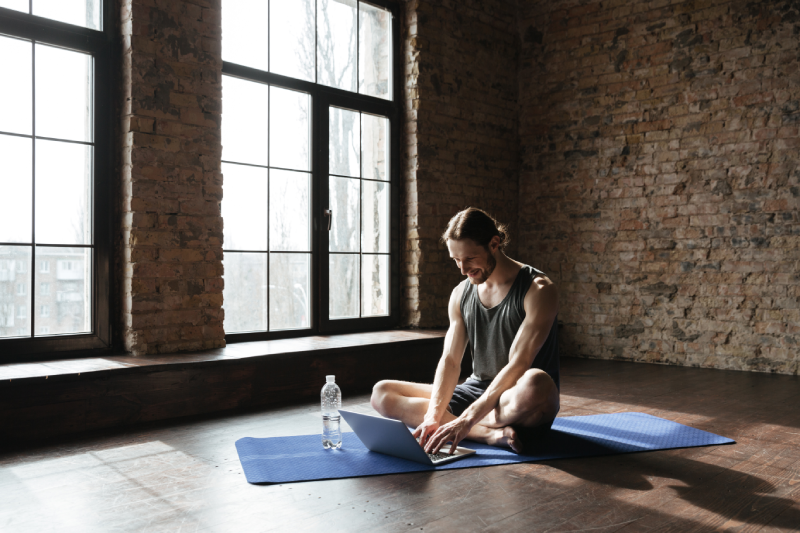 More than
9,000 businesses
trust Virtuagym
Discover how Virtuagym can help your fitness business boost efficiency, increase revenue, and make your members even happier.