Power Growth With
Business Analytics Software
Understand your business better with gym analytics software and take a deep dive into growth opportunities
A Complete Business Overview
Revenue, memberships, member activity and more: all in one easy-to-use dashboard.
Supercharge Revenue
Understand client behavior to increase your membership sales and the most popular classes.
Forecast Success
Power up your business decisions with AI functionalities and predict future business trends.
Track Retention
Learn everything about client behavior and map out associated risk levels to reduce churn. Don't lose clients to inactivity anymore, and instead gain the insights to act proactively.
Prevent Churn
Focus your energy on the clients that need it by using data to determine which members are at risk. Reach out to the clients that are about to cancel, and personally invite them back to your facility.
Increase Revenue
Keep clients' for longer and increase their lifetime revenue for your business by gaining a deeper understanding of their behavior.
Client Management
Centrally store and manage all your client's notes, assessments, and other supporting documents
Scheduling & Booking
Automated booking system that allows clients to book any type of class or session via our mobile apps. No more phone calls!
Online Community
Engagement is key for member retention. Stay in touch and boost engagement with your own online club community
Set Up Shop In Minutes
In less than five minutes your online store is up and running. And because of automation, it remains an easy and hassle-free experience for you and your clients.
Simple Online Sign Up
New clients can now sign up directly on your website: so no need to in-person visits, paperwork and phone calls. Save time while converting more clients!
Payment Upon Checkout
No more chasing down clients to get a hold of their payment information. Sign up, check out, get paid- it's that simple.
Your Ultimate
All-in-One Platform
One place to coach, manage and engage your clients and grow your business: perfectly tailored to your business needs. Get your fitness business running A to Z with All-in-One software for Virtuagym.
Recommended blog
Make Data Work For You In Your Health Club Business
Use data to make your growth process more sustainable. The club industry is changing at breakneck speed which means it's time to think outside the box. One strategy that is becoming increasingly popular is the use of data. This needs to be done the right way, so here are 3 steps to help you make your data work for you.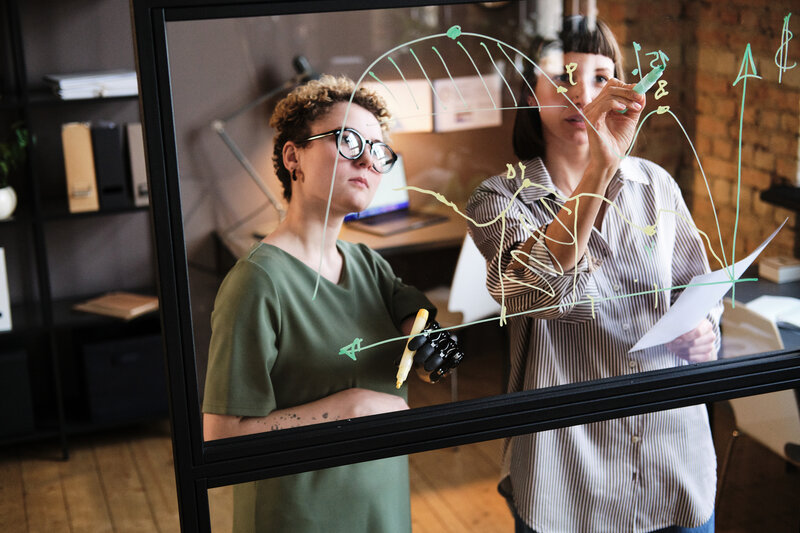 More than
9,000 businesses
trust Virtuagym
More than 9,000 businesses across the world trust Virtuagym with their fitness software
Discover how Virtuagym can help your fitness business boost efficiency, increase revenue, and make your members even happier.