Fitness Management Software
for Gyms, Personal Trainers and Studios
Virtuagym manages all aspects of your fitness business, bringing all processes together in one intuitive platform.
Manage Your Fitness Business
in the Cloud
Managing your business becomes a breeze with our easy-to-use fitness management software. Save time and reduce hassle by using our cloud-based solution to help you to optimize your workflow and provide your clients with an unrivaled fitness experience.
The Key Benefits of
Our Fitness Software
From improving member engagement, increasing revenue streams and improving efficiency, Virtuagym's software can help build your platform and drive your business.
App Store
Google Play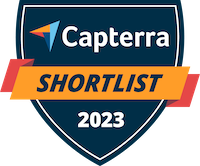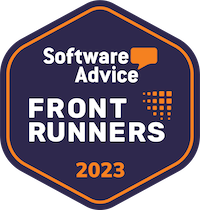 "Virtuagym's on-boarding and support has been gold standard. Their consultative way of working fits perfectly with how we run."
James Lorey
Operations Director,
Your Personal Training
"We noticed our use is going up tremendously nowadays: running things like home challenges, live group training courses, and taking advantage of the Video On Demand has been huge"
Junior Leoso
Pacific Beach Training
"As a system, the Gateway Region YMCA loves the engagement features included in the system; a Facebook news-like feed, challenges, goal tracking. We have been very pleased with the number of features included in the app."
Rebecca S, Association Digital Experience Director
YMCA
Discover how Virtuagym can help your fitness business boost efficiency, increase revenue, and make your members happier.
Management Software
That Works
Bring your administration together in one place in a scalable, online solution. From scheduling to membership management, we'll help you speed up your work.
Discover how Virtuagym can help your fitness business boost efficiency, increase revenue, and make your members happier.
Frequently Asked
Questions
How does our fitness management software help you stay ahead of your competitors?
A digital solution gives you an edge over your competitors. Whilst they may also deploy a software platform to sustain their club environment, you have the ability to shape your solution around what makes your club unique: your members.
What is our fitness management software?
Our cloud-based fitness management solution is seamlessly integrated with our modules for scheduling, workouts, nutrition coaching and our mobile apps. You choose what you need, and we'll provide you with the tools to streamline your fitness business.
Why should you invest in fitness management software?
There are many ways to save time through the automation of processes at your club. Scheduling, membership management, and invoicing can be much more efficient with fitness management software. After all, the less time spent on manual tasks means more time spent on spreading your brand, strengthening the relationship with your clients, and growing your bottom line.
Can I get useful data and insights about my members?
Our Business Analytics module can provide valuable data insights, such as membership trends, popular class times, and revenue reports, which can help you make informed business decisions.