Virtuagym Helps Peninsula Metropolitan YMCA Build a Digital Community
Members are climbing onboard in growing numbers and app activations are 9 times higher compared to the old system.
The Story of Peninsula Y
The Peninsula Metropolitan YMCA (Peninsula Y) is an 18-location YMCA serving the greater peninsula and coastal regions of Virginia.
True to the cause that lies at the heart of the organization, they offer a vast array of services to their 48,000+ members and their communities.
A growing organization with a growing service portfolio, the Peninsula Y was in need of smart tools to help them scale up – while staying committed to their cause of strengthening the foundation of their communities.
We haven't had anything but a good experience.
Nancy Byrum
-
Association Director of Member Engagement, Peninsula Y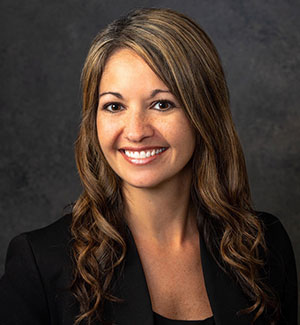 The Challenge
The Peninsula Y was running their member involvement technology on various software platforms. One system for scheduling, another for exercise guidance and coaching, a third for member communication. This was quickly becoming a hassle.
"We used all these different tools which forced members to interact with us in several different environments, with different logins and experiences," explains Nancy Byrum, Association Director of Member Engagement.
"We were sending members to different apps to schedule classes, look up programs, get access barcodes, and log their workouts. But that wasn't what we wanted. We wanted to direct them to one place where they would interact with our brand."
The Search
With a massively spread-out demographic as the YMCA, flexibility was essential. "First of all, we needed flexibility for the design," says Nancy. "We do so much more than health and wellness, and our branding needs to reflect that. The apps for our summer camps should have bonfires and tents. Our apps for the golf program need to look like a golf app." Furthermore, non-standard features, such as donation and volunteer information, had to be easily accessible through the new app environment.
Flexibility for Peninsula Y meant flexibility for their members as well. "Members need to be able to toggle through. If someone's child is part of a summer camp, the parent needs to be able to switch to that environment quickly and easily."
In the end, Nancy had a list of very specific requirements, which seemed impossible to check off with an existing service provider. "We actually considered building an app ourselves," she explains. "But on the other hand, we really didn't have the ability to manage the associated tech and be on top of changes and updates relevant to fitness technology."
It was their sense of community that led Peninsula Y to Virtuagym. "We needed a solution that provided a digital extension of the community that happened at the Y – where members, coaches, staff, and volunteers could engage in a digital environment. No other option provides the features that Virtuagym offers," says Nancy.
The Implementation
Spread out over 18 locations that support thousands of members, it wouldn't do to simply launch the new platform with an email campaign. Together with their dedicated account manager at Virtuagym, they collaborated on an extensive implementation plan.
To get buy-in with the staff, the Virtuagym account manager would explain the system, after which Nancy would jump in to explain the benefits and Virtuagym's place in staff workflows.
After staff buy-in was established, it was rolled out over the course of several months. For a time, existing software ran parallel to the new Virtuagym system, so staff could get used to new ways of working as they were slowly weaned off established workflows.
The question of member training was easily answered. "Our CEO asked me, 'Well, when are we going to train our members how to use it?' I said that if we need to teach our members how to use an app, it isn't right for us."
The Results
"Through Virtuagym, we have the ability to continue enhancing the communities we build through using a digital platform," says Nancy. "This past winter, we've been leaning on it to communicate snow warnings and cancellations. And in more and more locations, we see a variety of groups being created and engaged with in the Virtuagym community.
Members are climbing onboard in growing numbers. App activations are 9 times higher compared to the old system - a number that will continue to grow, now that the old software has been discontinued and more and more resources are being offered via Virtuagym instead. "Our big goal this year is to have 50% of our new members to be connected to either a wellness or other community program through Virtuagym."
Discover how Virtuagym can help your fitness business boost efficiency, increase revenue, and make your members happier. Schedule a call for free and without obligation, and learn about what our software can do for your business.