Virtuagym Helps Peninsula Metropolitan YMCA Build a Digital Community
The Peninsula Metropolitan YMCA (Peninsula Y) is an 18-location YMCA serving the greater peninsula and coastal regions of Virginia.
YMCA Central Massachusetts' Story
The Central Massachusetts YMCA, founded in 1864, has been a pillar of the community that's served more than 21,000 members across 41 of Central Massachusetts' towns through six branches. When COVID-19 struck, we began closely working with them to provide extra training to YMCA Central Massachusetts so they may better understand the many features and advantages that Virtuagym offers. As a result, they were able to have a better handle of the app, which in itself has become essential for them – namely, the credit system feature that allows them to control bookings and other COVID-relevant functions.
Our experience working with Virtuagym in the last six months has been a true pleasure. It has been a success in using this platform due to the excellent customer service.
Karin Z. Anderson
-
Senior Program Director, YMCA Massachusetts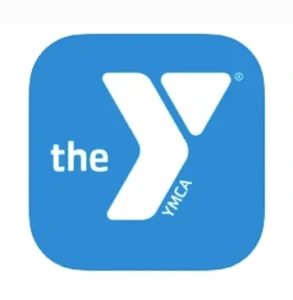 Benefits that YMCA Central Massachusetts experienced using Virtuagym's software
The YMCA Central Massachusetts uses its custom app, also known as the Y, to play up its community offerings. This is made possible mainly through the app's robust community feature that has helped them engage with their members and offer personalized outreach. This feature allows them the opportunity to communicate promotions and gave their community a platform to release stress healthily during these trying times. The Y allows the YMCA Central Massachusetts to stay connected to their members no matter where they are. On top of that, they use it to keep members up-to-date with the latest club announcements and any news about this time-honored organization. Push notifications are utilized to bring their members real-time information straight to the palm of their hands. Suffice to say, it has been a handy tool to create a dialogue between the facility and the people who are a part of it. Another feature that has proven to be especially useful amid the coronavirus and capacity changes is the app's ability to automate scheduling and booking according to various filters. This includes date and time, and also class types. The crème de la crème of the app is its ability to store multiple barcodes for easy check-in. Their members could effectively say goodbye to clunky wallets filled with cards!
The YMCA Central Massachusetts digital mobile strategy
In these chaotic times, the Central Massachusetts YMCA was challenged by the tasks of scheduling, exercise guidance, coaching, and member communication. They decided to use the Virtuagym custom app to manage reservations and properly communicate with their members, as they claim that "the app is working really well". The benefits of having a digital mobile strategy are clear for them. "Everyone can have the app on their mobile device. It allows us to limit facility access by ensuring that members come at the reserved time. Members are enjoying that they have a set time and they don't have to wait in line as they do at many other businesses during this pandemic", they explain. They needed a digital solution that could provide them with a way for members, coaches, staff, and volunteers to stay in contact in a digital environment. Virtuagym was perfect for them because of its versatility and functionality. 'Scheduling and reservation capabilities, as well as the communication tool and the fitness tracking options, were perfect", they remarked.
Scheduling was a game-changing feature
YMCA Massachusetts used to only track personal training on paper. Now, with the scheduling feature of Virtuagym, they can manage bookings, scheduling, and access control systems that limit entrants and maintain safety protocols. No more stressing out about losing a piece of paper! They found that the feature took care of mundane administrative tasks, allowing staff to save time – and most importantly, provide their clients with a seamless experience of their facilities.
What to expect next from YMCA Central Massachusetts
To our delight, the YMCA Central Massachusetts sees Virtuagym as a glimmer of light during these dark times. They claim to have much better communication among members and staff. The central platform for scheduling and notifications also helps keep its operations in check. This makes it easier for them to save time and give a better overall experience to their members, both online and on-site. Their goal for the future is to engage with their members and deepen their communicative practices to provide the best gym experience possible. They are planning to do this via challenges and other creative ideas. The YMCA Central Massachusetts has been affected by the situation created by COVID-19 and sees a future filled with uncertainty. Nevertheless, they are looking forward to learning more about how they can utilize technology to help them stay afloat during these challenging times.