Building a community with the Virtuagym app
Read how The Body Content utilized Virtuagym's software solution and personalized app to build their fitness community.
The Body Content's Story
Three years ago, personal trainers (and partners) Eoin and Beth realised that they shared the same mentality when it came to training their clients. For them, it was less about ensuring their clients became shredded and lean but instead that their clients started to feel content in their bodies. And so, The Body Content was born. In 2018 they opened a small group training gym in Swords, Dublin that embodied this concept. Starting with just the fifteen clients they'd had between them as personal trainers, their gym members quickly began to reach the 50-member mark and spanned an age range of 18 to 61. Through word-of-mouth and consistent posting on social media, The Body Content began to grow. "The majority of our clients have been training with us for three years so we're proud to say that once someone comes through the door, they never want to leave," explained Beth. And the secret to their success? A community focus using the Virtuagym custom app.
We love the interactiveness of the app - the step challenge feature really brought our members together.
Beth Johnston
-
Co-Founder, The Body Content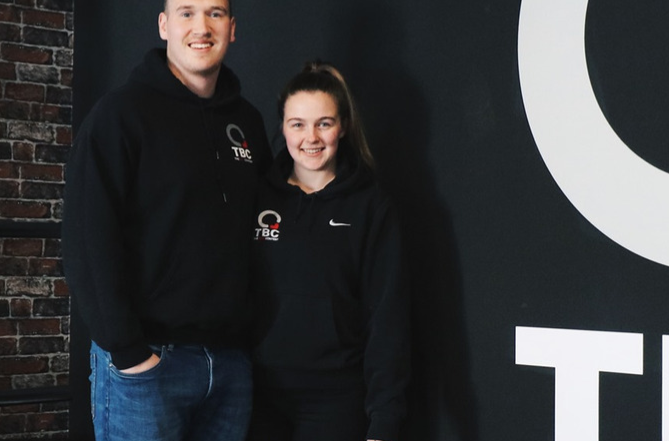 Creating a community
A sense of community and fostering the fun in fitness is what makes The Body Content different from other gyms. Beth and Eoin organise annual hikes to move the workout outside of the gym. They also hold summer and winter socials where members get together, eat and drink and get to know one another better. "At six in the morning, nobody wants to be in the gym. But when you get there and the music is going and there are people around you that you know, you start having a chat it gets you going. You forget what you're doing and just get on with it." Virtuagym's software has been a huge asset in helping the couple grow their community culture. "There's a very big community focus within the Virtuagym app and that's really important. It matches what we're trying to do," says Beth. "The app's step challenge is great for helping our clients achieve their goals but it's fun for them too - it's exciting for them to see the leaderboard go up." The pair extend their community-mindedness to payment plans too, using Virtuagym software to create an automated invoice "but we also manually control when we execute the payments," says Eoin. "We encourage clients to tell us if they need a couple of days to pay. We'd rather see them come in than skipping out on training." The app helps them keep people coming in to train even if they're a few days late on payments.
I couldn't imagine being old school and not being able to use this software, it takes away a lot of the extra costs that you would need to hire people to come in and do the admin work
Eoin O'Malley
-
Co-owner, The Body Content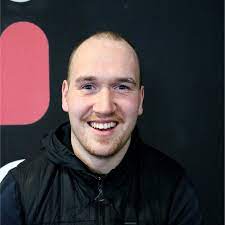 Using software to simplify your business
Beth and Eoin love the fact that even the maths of their business has become as simple as just clicking buttons. Using the management software saves them both the money and time needed for manually doing administrative tasks. They also enjoy how a booking system puts the responsibility of planning and attending classes into the hands of their members. It holds gym-goers accountable for their workouts and frees up both of their time for the more important tasks of spending hands-on time with their clients and members. Plus they utilize the credit system and unlimited class packages to streamline the process of booking and paying for time spent in the gym.
The Future of The Body Content
Until now, The Body Content has been expanding organically. The next step? To super-charge that expansion. Beth and Eoin want to reach more people online and grow their community digitally too. They'd love to mimic the services they offer in the gym, online, while still inviting digital members to the hikes and socials that take place beyond the gym walls. If they could offer any advice to other fitness entrepreneurs it would be to figure out what you believe in and build your business according to that. "Recognise that not everyone is your client. Instead of trying to mold your service into everyone's beliefs and goals, you have to know what you are about and what you help people do. Then you can try to appeal to people who fit into your mold."
Discover how Virtuagym can help your fitness business boost efficiency, increase revenue, and make your members happier. Schedule a call for free and without obligation, and learn about what our software can do for your business.