Raintree Athletic Club's Purpose-Driven Need for An Ingenious App Solution
Raintree has paved the way for contemporary solutions to cater to its members and also the wider community it serves.
If you're familiar with Fort Collins, you'd have heard of Raintree Athletic Club and its cutting-edge facilities before. Ever since its inception, Raintree has paved the way for contemporary solutions to cater to its members and also the wider community it serves.
All this innovating and pushing the boundaries of what's expected from a health club would be nothing without Raintree's driving purpose: to inspire growth and impact lives. Rather than settling on a dispirited mission statement that's been done time and time again, Raintree wanted to operate with a real purpose at its core. And – according to Martin, Jenslee, and Kalli from Raintree – this purpose is also one of the reasons why they show up to work each day.
Digitization Helps Promote Motivational Culture for Everyone
Fitness is for everyone; this is the unshakeable notion that Martin Johns, General Manager of Raintree Athletic Club, lives by. This 12-year old club aims to make a healthy lifestyle accessible to all, regardless of class, creed, or country, by pushing the technological envelope. Aside from the obvious pandemic, this desire to democratize fitness is the main motivator behind Raintree's plethora of virtual offerings. Thankfully, this is also precisely where Vituagym comes in.
It doesn't matter what your socio-economic situation is – or where you live – you still have access to Raintree fitness and nutrition via the app
Martin Johns
-
General Manager, Raintree Athletic Club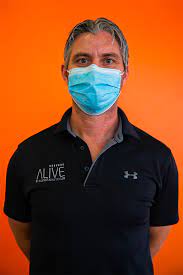 Raintree began using Virtuagym's custom app around a year ago, but only recently embarked on a massive rebranding and relaunching of their digital services. They saw the app as a way to reach beyond the brick-and-mortar limitations that most gyms are confined to.
According to Martin, gym owners can only make so much of an impact when operating in a physical space. By having an above-par virtual offering that knows no walls, your impact is infinitely increased.
The goal of the app is to take it to all parts of the world and introduce it to local communities so anyone with internet access can tune in to a Raintree workout from anywhere.
Intentionally built to increase member engagement
Purpose means everything at Raintree, and as a result, every decision regarding the app was carried out with intentionality. From the marketing to the layout, colors, tile choice, and buy-in options, Kalli Wilkins (Social Media & RAC Virtual Specialist at Raintree), designed every element with Raintree's driving purpose in mind.
It's not just about the fitness application, the app means more to the community… Seeing satisfied customers drives us to do better
Jenslee Blume
-
Marketing Manager, Raintree Athletic Club
The pandemic posed no overwhelming challenge for this tech-savvy club that puts the client experience first – be that experience takes place on-site, or online. Naturally, pivoting their core brick and mortar business model to a digital one was a massive effort, but not one that's been financially unrequited. In fact, Martin goes as far as to cite the ROI on the app to be "ridiculously good" – and they haven't even begun to fully monetize it!
Quick digitization, coupled with navigating the business restrictions brought about by the pandemic, has inevitably made the past 10 months the most exciting period of transformation for Raintree Athletic Club.
Fitness Tech Will Continue to Grow Alongside Real-Life Workouts
Not everyone needs to belong to a health club, fancy gym, or have a personal trainer on standby – but that's the beauty of a platform like Virtuagym that has expertly developed a resourceful app for fitness professionals.
Such software advancements possess the potential to seamlessly connect people through digital communal spaces while allowing for customization, so more tech whizzes such as Kalli can design an intuitive user experience.
When asked if the technological shift in fitness will continue to dominate the industry, Martin stated:
Brick and mortar will continue to exist because the feeling of community is stronger in real life. However, fitness is going to reach deeper than it ever has before because fitness is so accessible now
Martin Johns
-
General Manager, Raintree Athletic Club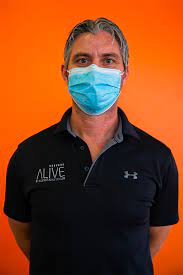 The end result of tech being forever imbued with fitness is that individuals are getting more creative in their workouts. When things get back to normal, people might even find themselves expressing their love for other types of sports more. And, as for Raintree, the best part of all of this is that they're only just getting started!
Discover how Virtuagym can help your fitness business boost efficiency, increase revenue, and make your members happier. Schedule a call for free and without obligation, and learn about what our software can do for your business.