A software solution for forward-thinking premium gyms
Read how Virtuagym is helping Passage Fitness move towards 360° digitalization.
Located in the Moroccan cities of Casablanca, Oujda and Tetouan, Passage Fitness is an enterprise with 5 premium gyms. Thanks to their luxury positioning, the brand offers its members services and machines at the cutting edge of technology, but also spaces and wellness services such as spa, traditional hammam and massages. Moreover, they have swimming pools and catering areas for a complete customer experience.
With approximately 250 employees and 10,000 active annual members, Passage Fitness' priority is to ensure that their clients get better and healthier. Over the past 5 years, Passage Fitness has managed to achieve a 40% customer retention rate. Their next goal is to reach 70% on that same metric, while continuing to improve and diversify their services.
We are motivated to maintain our services at the highest standard, so that we can keep that dynamic and efficient working atmosphere.
Mehdi Tazi
-
Director of Operations, Passage Fitness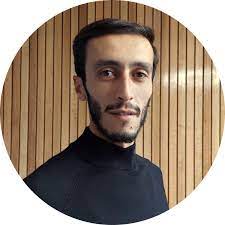 Director of Operations for the Passage Fitness group, Mehdi Tazi, is responsible for the management and operation of the clubs. More specifically, he manages the commercial, product and strategic planning aspects of the company's development. He also oversees the implementation of plans for existing gyms as well as new openings. In alignment with the company's vision, his personal motivation is to see members workout, achieve their goals and thrive within Passage Fitness facilities.
Growth and Creation of a Low-cost Range
Since Passage Fitness first opened its doors in 2015, one of the group's main objectives has been to multiply openings throughout Morocco, while maintaining close communication and relationships with members and club staff. Since November 2020, the company has opted for the all-in-one software solution Virtuagym to support them in their expansion.
This solution has allowed them to offer their clients an application where they can interact with each other and with staff members, track their physical performance, access information about their gym and book their classes. The gym staff uses this same software which allows them to access essential statistical information in a few clicks, such as:
Member profiles
Number of sales
Cash flow
Predicted income
Community management
And many other features.
Previously, Passage Fitness utilized software solutions created by in-house developers. These solutions were limited to managing club access and customer information. Therefore, they decided to move to a more comprehensive, 360-degree solution to support their operations and improve their member experience.
"As we expanded, it became more and more complicated and Virtuagym offered us this solution, which is to keep everyone on one interface, which brings and maintains the connection between the company and its customers."
Mehdi Tazi, Director of Operations, Passage Fitness
Now Passage Fitness is working on creating a range of low-cost gyms attached to the group. With this project, they wish to democratize fitness by making it accessible to all. This future low-cost chain will offer more affordable services to more regions.
How Was Passage Fitness Affected by the Health Crisis, and How Did The Company Respond to COVID-19?
The almost year-long gym closures In Morocco, have had significant repercussions for the fitness sector. Fortunately, thanks to new investments and government support, Passage Fitness suffered no loss of space, equipment, or staff. However, some staff was unable to stay on full time, or were furloughed completely during the lockdown.
Passage Fitness' advice for dealing with unexpected situations? Streamlining internal work processes and making them more reliable with hands-on management methods.
"Nowadays, the re-subscription rate goes up every week. By January, we will really be able to recover 50% of all the loss experienced during the COVID-19 lockdown."
Mehdi Tazi, Director of Operations, Passage Fitness
Virtuagym's booking system helped streamline processes around the restrictions, such as when gyms could only accommodate 50% of their usual capacity. While many had to resort to counting attendance manually, Passage Fitness was able to quickly implement an innovative and smooth customer experience.
They managed to do this so well, that the group's gyms were even thanked by the local authorities during their inspection visits in May and June 2021, for quickly adopting this reservation system, QR code access and other Virtuagym functionalities to enforce health measures.
Digitalizing for Better Control
Mehdi Tazi underlines that he particularly appreciates the cutting-edge feature of creating workout plans and 3D video exercises in the Custom Made App. He would like to encourage his members to utilize it even more. These modules provide added value to customers compared to other competitors in the same price range.
Member can choose to expand their experience with even more additional services, outside their regular membership. These options consist of, among others, group training classes and private coaching.
Finally, digitalization allows the company to fulfill its ecological commitments. In particular, reducing paper waste by digitizing all documents.
"We use everything from the software. Virtuagym already has a lot of options that allow us to go towards a 360° digitalization. Our mission is to completely replace paper to gradually transform ourselves into an ecological company."
Mehdi Tazi, Director of Operations, Passage Fitness
The Necessity of Digitization
Digitalization is not new to the fitness industry: it has been up and coming in the last few years, before its adoption was supercharged by COVID-19. This has been a period of fast changes and reinvention for the industry, as they worked to get to grips with closures and restrictions.
In order to continuously improve and reinvent itself, Passage Fitness integrated digital technology not only in the customer experience but also in the entire internal management process in order to facilitate the daily work of employees.
For Passage Fitness digitization is not a short term solution for the pandemic. With the experience they have gained, they have now integrated digital solutions as part of their long term vision and strategy.
"In five years, our goal would not be to open a club in the physical space but a virtual club on the internet."
Mehdi Tazi, Director of Operations, Passage Fitness
Discover how Virtuagym can help your fitness business boost efficiency, increase revenue, and make your members happier. Schedule a call for free and without obligation, and learn about what our software can do for your business.