Pacific Beach Training Goes Digital to Stay Ahead of the Game
Discover the innovative ways Junior Leoso, founder of San-Diego-based Pacific Beach Training, uses fitness software to meet two goals: engage members and make gym management easier.
The Story of Pacific Beach Training
Trendy bars, suntanned surfers, and an exuberant nightlife makes San Diego an exciting city to live in and work in. Throw into the mix stretches of pristine beaches, parks, and a consistently warm climate, and you'll soon discover that staying active is part of the cultural landscape. And, for P.B. residents, there's no place quite like Pacific Beach Training.
A gym made up of diverse and passionate fitness experts, and helmed by a former athlete, has all the makings for success. In fact, even a global pandemic couldn't take away from the luster of this San Diego-based gym that views its staff, members, and community as family.
Pacific Beach Training is devoted to continuously improving the quality of life of all those who train within and outside of its doors – and these days, virtually too. The gym's full plethora of services includes health, fitness, nutrition, as well as wellness. From strength, recovery, functional movement, posture, all the way up to senior fitness – one size fits all is a phrase never uttered at Pacific Beach Training.
We noticed our use is going up tremendously nowadays: running things like home challenges, live group training courses, and taking advantage of the Video On Demand has been huge
Junior Leoso
-
Pacific Beach Training
That's why, when COVID-19 brought about the uncertainty of closures, gym owner Junior Leoso decided to go for the gym management software that is tailored to his business's needs. Using Virtuagym's member-facing app and gym management system, Junior was able to take care of his members, ease the burden on his staff, as well as enter the digital era of fitness, all in one fell swoop.
The Problem-Solution Approach
The concept is simple: identify the problem and create actionable solutions. When Junior Leoso came to the conclusion that he was going to use gym software, it was a no-brainer that the software had to be expertly executed. When he approached Virtuagym with his list of needs, it became apparent that the software's full suite of services and tools were catered to his business's needs.
Experiencing trouble staying open amid the pandemic? The app allowed them to digitize their workout and nutrition plans in a customer-facing app. How about communicating news of outdoor workouts? Simply use the Community feature to send notifications about events.
For staff and trainers, this means they could diversify their training plans and experiment with digitization, and as a result, update their personal skills to suit today's consumer needs.
We noticed our use is going up tremendously nowadays: running things like home challenges, live group training courses, and taking advantage of the Video On Demand has been huge.
Junior Leoso
-
Owner, Pacific Beach Training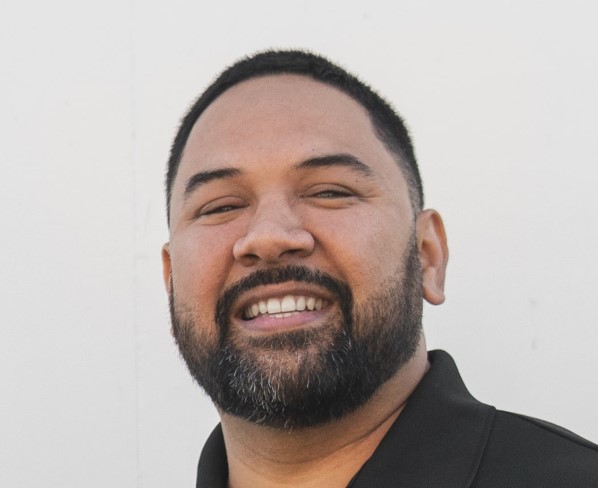 A Brave Leap Into the Digital Fitness Era
Even a self-proclaimed tech-novice, Junior took to the Virtuagym software like fish to water. Easy onboarding and continuous support from the Virtuagym team meant that Pacific Beach Training could understand the full scope of the app and wield it to overcome the challenges of rapidly digitizing.
Rather than delving into unknown territory without any guidance, Junior recruited the help of experts to help him decipher data and set up everything he needed. This means that he, and his team, could step up their game and compete against larger gyms – while sticking it to the pandemic.
Discover how Virtuagym can help your fitness business boost efficiency, increase revenue, and make your members happier. Schedule a call for free and without obligation, and learn about what our software can do for your business.