How motive8 Takes the Lead in the Residential and Corporate Health Game
Motive8 needed to improve on how to engage with customers and residents.
motive8's Story
Founded in 1998, motive8 started out as a specialist personal training company. Today they are market leaders known for designing and installing residential and corporate health and fitness facilities. They're on a mission to provide a second to none experience of luxurious health facilities within the residential corporate sector.
They credit their success to strong teamwork and cutting-edge ideas that bring repeat business and clients. And now, they're also using Virtuagym's innovative software solutions to counter the negative effects that the coronavirus has had on the fitness industry.
We (virtually) sat down with Rob Clarke who recently joined motive8's board of directors to unpack some of the challenges and successes that the company has encountered in the past year – and also discussed how intertwined tech has become with fitness.
Virtuagym helps with the management side of business. Switching to Virtuagym meant we had a more customer-friendly platform for our clients.
Rob Clarke
-
Board of Directors, motive8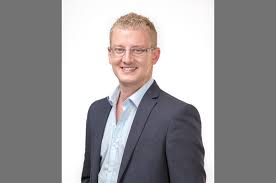 We needed to improve on how to engage with customers and residents. The Community page did help incredibly with this.
Rob Clarke
-
Board of Directors, motive8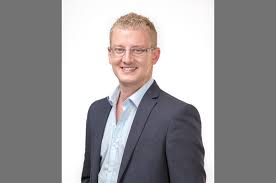 Powering through the pitfalls of the pandemic
When the coronavirus struck Europe, motive8 – like all other health and fitness facilities – was affected. During the second wave, the UK government ordered the temporary closure of all gyms. People were only allowed to work out with one person from outside their households, which makes personal training still possible.
When gyms were (and will be) allowed to reopen, motive8 was to utilize the booking system to act as an on-site gatekeeper. They zoned off different areas that consist of different users via the booking system. The result was effective crowd control and a lesser chance of the virus spreading in their facilities.
Rob also remarked that the Credit system was extremely useful for social distancing. Credits are a sort of a token that your clients use when they want to book a personal training session, group class, tanning bed access, sauna, or any other services you offer. You can create a unique credit type for each separate service, and then attach those credits to a member's contract. This allows you to control who is in your facility and when.
The much-lauded Community feature was used to communicate news about closures and corona-related guidelines. It helped make members more aware of the on-site anti-corona measures such as mask usage, hand sanitizers, plastic screens, extra ventilation, increased cleaning, and also explained the signage that was in place.
motive8 sees software solutions as essential to the future of fitness
Most people use some sort of electronic fitness device, be it step counters on their phones, nutrition trackers, wearables, etc. The consumer base has pivoted towards integrating their health and wellbeing with the electronic devices that they've gotten so used to. Rob foresees that, especially after the coronavirus, technology will forever be ingrained in the fitness industry. Hence, Virtuagym is on an active mission to integrate popular third-party platforms within the software's own modules. For motive8, this means their clients can connect their favorite third-party apps with Virtuagym in order to have a seamless user experience. In fact, Rob remarks that this is something that their customers are taking charge of themselves – nobody is telling them how to do this, they simply find ways to make the app work for them. The freedom and usability afforded by Virtuagym's software are also things that motive8 gets the credit for, as they are the facilitators of this experience. All in all, it's a win-win situation.
Discover how Virtuagym can help your fitness business boost efficiency, increase revenue, and make your members happier. Schedule a call for free and without obligation, and learn about what our software can do for your business.