How DAG ÉÉN perfected remote engagement
Patrick and Babette keep in touch daily with all the participants simultaneously: they share tips, motivational quotes, workouts, and challenges for everyone.
The story of DAG ÉÉN
As gyms all over the Netherlands had to close their doors, Patrick and his wife Babette started to develop their new fitness concept. How to give your clients the best guidance when you only see them once a day? At DAG ÉÉN (Day One), Patrick and Babette combine their experience of how they got to their own best body ever with technology.
For their clients, they successfully created a complete and personal remote guidance! After welcoming their first participants in November 2020**, there is now a waiting list of almost two months.**
In the spring of 2020, Patrick and Babette started getting their best body ever – that summer they reached their goal. They developed a trajectory of their own by taking elements of different methods and blending them into a new and personal method. It is a success that they are happy to share.
DAG ÉÉN's vision is that in a changing world, people need to realize that they have to take better care of themselves: health is the most important thing there is. Another goal is to help people make time for themselves again and take care of their bodies after years of focusing on a career and children.
DAG ÉÉN focused primarily on the age group 40+ and 50+. According to Patrick, everyone can get into the best physical shape ever with the proper nutrition and the right program. In the meantime, the personalized and intensive program is also attracting applicants from other segments: both from 20+ to participants aged 70+.
Our mission is to give people the same pleasant and super strong feeling that we have: strong, in shape, energetic and healthy. Being happy with your body because it is right and how it is supposed to be.
Patrick Janssen
-
Co-founder, DAG ÉÉN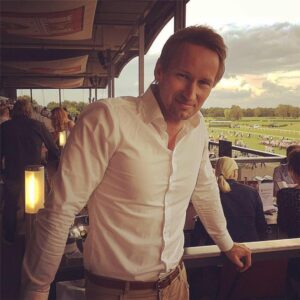 Data-driven health
DAG ÉÉN's approach is entirely personalized. Through the NEO Health sports watch and NEO Health Onyx smart scale, all physical metrics are tracked daily – weight, muscle, and fat percentage, visceral fat. Through the nutrition app, all calories and macronutrients are recorded. ''Nutrition is the root – 70% of the results come from that", explains Patrick.
Participants must weigh themselves and take their measurements every day to receive guidance based on the provided information. "The nutrition has to match the workouts and the individual a 100%," Patrick says. Every week, a check takes place to determine if a recalculation is necessary. Everything is designed towards bringing participants to their best body ever within the six weeks of the program.
Besides, all workouts can be done at home: participants are advised to purchase a dumbbell set and a bench. As soon as gyms reopen, the participants can use the equipment there too as part of their program. Of course, then they will have more equipment at their disposal. But so far, neither COVID-19 nor the closure of gyms have been obstacles for DAG ÉÉN and its participant's results.
A daily ritual
At DAG ÉÉN, Virtuagym's software is used intensively – the app is integral to the program. "We use Virtuagym to the max", says Patrick.
Participants join us for a one-day face-to-face session in which they not only learn everything about the method, but also learn how to use Virtuagym. It is an essential part of the onboarding process: some clients have never used a fitness app before and are a bit anxious, but it is also a part of the service that DAG ÉÉN provides.
"In one day we tell people how the method works, but also how to use the Virtuagym app. We do everything for them: installation, step-by-step explanation, and we go through all the workouts and nutrition schedules." - Patrick Janssen, co-founder DAG ÉÉN
That is day one of their new lifestyle. The program lasts for six weeks. In that time, the client receives daily guidance and coaching through Virtuagym. "It is a daily ritual – every day we check the weight and measurement results, the number of steps taken, how they have slept and their nutrition according to the nutrition plan – it is quite invasive, but that is the method: data is the means to achieve the goal."
Connected remotely
Through the online community, Patrick and Babette keep in touch daily with all the participants simultaneously: they share tips, motivational quotes, workouts, and challenges for everyone. Not only that, for each group of 4 that starts on the same day, they keep in touch via Whatsapp. In it, they share their own daily feedback with the others so that they can learn from each other's questions. "Very personal questions are answered 1-on-1, of course", explains Patrick.
As Patrick and Babette went through the process themselves, they know exactly where all the pitfalls are and the demotivating issues. But with the data and tables at their disposal through Virtuagym, they can paint a clear picture with the help of the weekly averages: the weight loss may be slightly disappointing, but the growth in muscle mass is making progress. This keeps the participants motivated, even though the results seem a bit disappointing.
Now Patrick and Babette notice that people like to stay involved in the community, even after their six-week period has ended. Therefore, they can take out a subscription to keep using the app and access the online community. Of course, the workouts, recipes, and challenges are also available to them.
Yeah i just selected something from the text
Patrick Janssen
-
Co-founder, DAG ÉÉN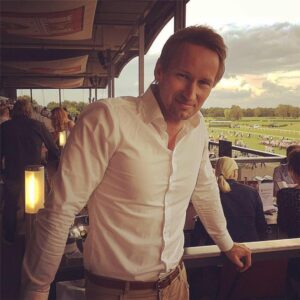 Discover how Virtuagym can help your fitness business boost efficiency, increase revenue, and make your members happier. Schedule a call for free and without obligation, and learn about what our software can do for your business.