LIJFSTIJL Coaches Increased Retention to 88%
LIJFSTIJL was looking for a way to automate daily repeated tasks, and for a system that helped to better structure the coaching and backend process.
The Story of LIJFSTIJL Coaches
LIJFSTIJL Coaches (pron. Life Style) is a leading personal (group) training franchise network in the Netherlands. Their success is based on a combination of franchising (with regional protection) and central content management. They support their coaches with marketing (including an extensive marketing material kit), sales, backend processes, membership management, client guidance programs, workout plans, educational groups filled with blogs, tips & tricks, nation-wide health challenges, progress tracking and measuring protocols, and a great number of tools provided by partnerships at sharp discounts. All resources are created in the head office and distributed to the entire network, allowing for quality assurance across the country. With over 125 franchisees across the Netherlands, LIJFSTIJL supports close to 25,000 clients in the high-end segment. To run their business more efficiently and to improve their internal coach and client communication, they were in need of a software solution that suited their ambitions.
Virtuagym actually co-operates with their clients to further develop the product.
Frank Trousselot
-
Network Manager , LIJFSTIJL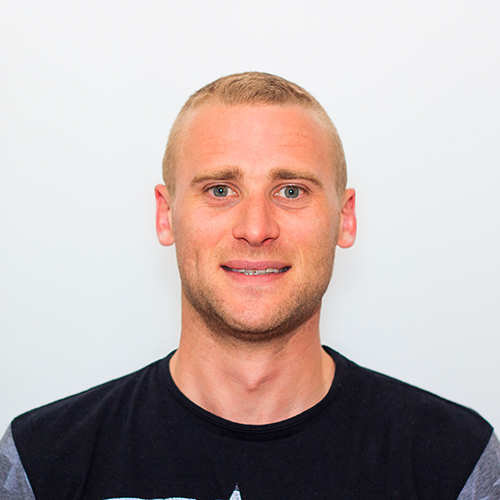 The Challenge
LIJFSTIJL was looking for a way to automate daily repeated tasks, and for a system that helped to better structure the coaching and backend process. "When the focus is on one-on-one coaching, our coaching process is doable without a tool," says Rob Trousselot, founder and owner of LIJFSTIJL, "but in the case of small group training, the management tasks proved to be too time-intensive - at the expense of personal attention." Another issue was the time limitations inherent to personal training. "Typically, coaches only see their clients 1 to 2 times per week," says Trousselot. "That means that a lot of hours remain without coach contact, but it is exactly during those hours our clients have to make the choices taught to them by their coaches. To offer quality lifestyle coaching, we needed a tool to extend our influence in our clients' daily lives." LIJFSTIJL used a software solution that was limited to printing out training plans and test reports. Since LIJFSTIJL wanted to make the switch from semi-automation to full automation for management processes, scheduling, and so on, a more complete solution was required. An extensive comparison was conducted of international fitness software providers. During this search, the comparison wasn't limited to the services, but also included the teams behind the software, the ambitions of the companies, and the willingness to work with practical feedback from clients. Virtuagym proved to be exactly what LIJFSTIJL was searching for.
The Benefits
The use of Virtuagym has led to a huge boost in professionalism. The use of the software guides professionals towards optimal use of time, allowing LIJFSTIJL coaches to work more efficiently, and take a more personal approach. For instance, a client who follows 2 personal training sessions per week will automatically be billed for 2 personal training credits per week, which both the trainer and the client can use to book sessions based on the availability of coaches. The booking process is completely automated. All the client has to do is book a session using the app, and automatic confirmations are sent out to both coach and client. Similar customizable email notifications for class changes, waiting list status updates, and so on, have turned scheduling into an effortless task. Communication has seen massive improvements since the introduction of Virtuagym. Via the online management portal, the LIJFSTIJL main office can effectively distribute content either to the entire network or to segments via their club news streams, various educational groups, marketing banners and Virtuagym's content distribution system for multi-unit businesses. Task management and private messaging features have streamlined communication between staff, and more than delivered the tools to extend contact moments between coaches and clients. A direct effect of their improved communications is the noticeably higher level of commitment from participants towards the coaching program - which are no longer limited to the actual sessions with a coach. Clients are now triggered daily via the online portal and mobile app, which has had a remarkable and direct influence on their lifestyle. If they need to contact their coach (and vice versa) they can quickly send a private message or post in the communal groups. "The experience of working with the Virtuagym team has been very positive," says Trousselot. "Virtuagym proved in practice that they really have the ambition to deliver products and services for professionals in the industry." While the quality and proactive approach of the support team was and remains a key benefit to LIJFSTIJL's use of Virtuagym, Trousselot is especially satisfied with Virtuagym's approach to processing feedback. "Virtuagym actually co-operates with their clients to further develop the product. When you request a feature, which they then develop, they always check to see if the solution they provide meets your expectations."
The Results
Per location, on a weekly, 60-session basis (40 one-on-one sessions and 20 one-on-six sessions), per location one staff member spent approximately 40 hours per month on class scheduling, following up on no-shows, and so on. Through the use of Virtuagym, this has been reduced to 4 hours per month. Those 36 hours gained are now used for more client sessions, which means more revenue. LIJFSTIJL is now much more capable to channel and distribute their knowledge as a network via the software. An overarching management portal is used to create class formats, educational groups, and so on. Schedules are created on a one-time basis and subsequently be made available to all 100+ locations. Besides the increased efficiency of their management processes, they also saw a significant boost in client retention. While the member retention at LIJFSTIJL was already at a respectable level of 74%, since the use of Virtuagym, they have seen a rise in retention from 74% to an amazing 88%. "The mobile app has allowed us to provide our clients with a 24/7 service," explains Trousselot regarding the increase in retention, "Virtuagym not only has changed the way our clients experience our offering, it has changed our complete proposition. Whether it's the great workout section with animated instructions, group challenges, in-app booking of classes or the ongoing communication between members and staff through the community groups; LIJFSTIJL has become a provider of wellness around the clock, rather than merely a provider of bi-weekly exercise". Thanks to the communication tools Virtuagym provides, LIJFSTIJL has been able to expand their business model with online coaching services. Their online coaching platform, LIJFSTIJL Online, has allowed them to expand their client base by offering affordable online coaching to a larger audience. Virtuagym's integrated business model has led to improvements in revenue as well. LIJFSTIJL offers added features and functionalities in the software by selling PRO memberships. They currently sell PRO memberships to about 40% of their clients at €5,- per month - a yearly revenue increase of €2400,- per 100 clients without any additional effort. The direct income from the sales of PRO memberships alone exceeds the Virtuagym license cost over threefold, not to mention the indirect gains through the increased efficiency and reduced hassle.
The Future
LIJFSTIJL is a growing organization, seeking international growth with their personal trainer network. Virtuagym has allowed them to grow rapidly by providing a robust framework for their franchise, from supporting content delivery to management of booking and payments and branded mobile apps. They are now planning to move across the border: the business is already preparing a multilingual version of their content offering. Supported by Virtuagym, LIJFSTIJL has all the tools it needs to further grow as a business. Trousselot: "Virtuagym has helped us really make a difference, not just from a business perspective, but by helping us change the lives of our clients for the better. And in the end, to me that's the best thing about being in this business."
Discover how Virtuagym can help your fitness business boost efficiency, increase revenue, and make your members happier. Schedule a call for free and without obligation, and learn about what our software can do for your business.