Easyfitness – On track for growth with digital
This digital offer fits perfectly with the company philosophy at Easyfitness, which combines "lifestyle & sport".
Even a global pandemic doesn't get Easyfitness down
Wolf-Patrick Schuwirth is the partner manager of Easyfitness Management GmbH and has already achieved a number of successes in his career. The Easyfitness franchise has been one of the most successful companies in the German fitness sector - for over 10 years! With international locations, in countries such as Austria, Spain and Poland, as well as more than 380,000 clients, the company has fought its way to the top over the last few years. But of course, Easyfitness was not spared from the global pandemic and its effects. Here, Wolf-Patrick Schuwirth tells us how the company dealt with it and how they kept their head above water during this difficult time with the help of Virtuagym.
At Easyfitness, clients benefit from the Virtuagym All-In-One app solution
Customer loyalty is important for most companies - for fitness studios it is essential. In order to keep clients happy and engaged, the integration of digital offers has become one effective way of achieving it. This was the approach taken by Easyfitness, who wanted to provide user-friendly and demand-oriented offers to their members. In Virtuagym, they found the ideal partner for this about two years ago.. Since then, Virtuagym has proven itself as a central building block of the growth strategy at Easyfitness and contributed towards helping them to overcome the ongoing challenges caused by the pandemic.
"One of the big advantages is the white-label solution at Virtuagym," emphasises Wolf-Patrick Schuwirth. The franchise company now has around 160 studios in Germany and Europe. "We can offer the app under our logo and as part of our brand and present a uniform image to our customers." The international experience at Virtuagym and a concept that covers all their clients were also decisive factors. "Every user is free to write and configure his or her own training plans and - if desired - to share them with the user community. "Other offers only provided such possibilities for trainers. However, many of our regular customers have been creating their own programs for a long time. The offer and menu navigation are very user-friendly," Schuwirth adds.
Push for more sustainability
The cooperation with Virtuagym fits in with the increasingly digital orientation at Easyfitness. Incidentally, this also contributes towards the commitment to sustainability at Easyfitness and to make an active contribution to protecting the environment. For example, via a significant reduction in paper consumption. "We want to use our resources sparingly and consciously," Schuwirth stresses. With Virtuagym, we need significantly less paper, for example for training plans. That's the right way to go."
Favorite courses via app
The app solution also plays a role in their planned growth. After all, in just three years' time, around 600,000 Easyfitness clients will be exercising in 250 studios. "For this, we require easy access to our offers. This is what the Virtuagym app delivers with online course planning, where everyone can choose their favorite courses without any effort," explains Schuwirth happily. This digital offer fits perfectly with the company philosophy at Easyfitness, which combines "lifestyle & sport".
The turnaround - giving up is not an option
Shortly before the outbreak of the global Covid-19 pandemic, Easyfitness invested in a large headquarters - but no one could have guessed then what hard times they would face. But it was clear to the company: none of the 35 employees would be put on short-time work. The fitness studios of the franchise company had to remain closed for 2.5 months. But thanks to Virtuagym, they managed to grant their clients a comprehensive fitness experience from home.
How could Virtuagym help during the closure?
The home workout integration via the personalized app was a particularly huge success for Easyfitness. Wolf-Patrick reports about the hard-working club managers who got to work immediately after the closures were announced and created several workout plans that were already available in the Virtuagym app. This meant that no new videos had to be shot, the time required was very low and, with the help of the avatars from the app, everything was already included so that the exercise sequences were also well described and presented. He adds enthusiastically: "There were many good possibilities to keep people happy via the app, to generate training plans and assign them to them. Such a programme for fitness and health naturally becomes more important when other sports and leisure options are eliminated and helped us through the crisis."
You could still support your clients in their daily workout. They could still keep fit, that gave us a huge advantage over other studios through Virtuagym's app.
Wolf-Patrick Schuwirth
-
Partnermanager, Easyfitness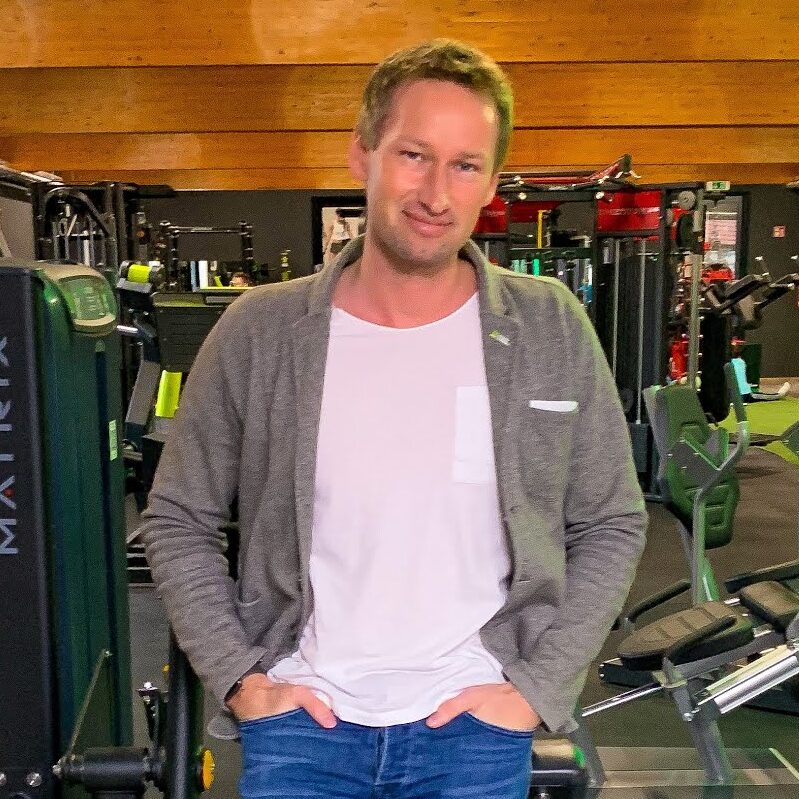 How else have they used the app?
The company just implemented the course scheduling feature a few months ago, as it seemed particularly helpful with the new capacity limits and minimum spacing regulations. According to Wolf-Patrick, "The courses are now online and people can easily sign up for them. Since only different numbers of clients are allowed for different sized course rooms, this tool benefits us. It's a good way to regulate that - it's really popular."
The future of the fitness industry
Of course, EasyFitness also had other goals and plans in mind for 2020 and 2021 - but everything turned out differently than expected. The fitness industry has been enormously affected, but Wolf-Patrick adds: "We are still doing relatively well compared to other industries, which may not even survive the crisis. In Germany, we were lucky that the studios only had to be closed for a short period of time compared to other countries, and we were also lucky that our managers reacted quickly." However, he is also sure that things would not have gone so smoothly without the Virtuagym app and says: "With the Virtuagym app, we were able to keep the clients happy."
Discover how Virtuagym can help your fitness business boost efficiency, increase revenue, and make your members happier. Schedule a call for free and without obligation, and learn about what our software can do for your business.