The first few months of 2020 looked as promising as ever – but things took a left turn when the coronavirus went global. Priorities quickly changed to make room for projects that were deemed more time-critical in helping industries adapt to the new normal.
Necessity is the mother of invention, and as an organization, we were more than happy to take up the mantle to help our customers navigate this unprecedented current of change – one happy user even mentioned:
"… [concerning] the coronavirus, we had a smooth transit to a hybrid model where we had all the help from Virtuagym, and they made nice features that were needed because of COVID-19."
As the year draws to a close, let us reflect on how far we have come by celebrating the spirit of innovation and the boldness of our clients in weathering the storm.
So without further ado, here are some of our star products and features of 2020.
Quickly jump to the topic that interests you!
Scheduling & Booking
Membership Management
Coaching & Engagement
Mobile App Improvements
Utilize your Schedule to Engage your Members
We are constantly thinking up ways to help keep your members engaged, whether at home or in the gym.
1. COVID-19 Triage Questions
When the pandemic hit, it was important for our customers to follow safety protocols and be able to ensure that their members were only attending classes when they were healthy, i.e., showing no symptoms of coronavirus.
That is why we developed the COVID-19 triage questions feature which can be added to any event. Your clients will immediately see the disclaimer, and they will need to tick a box to ensure that they have read these questions before they can book.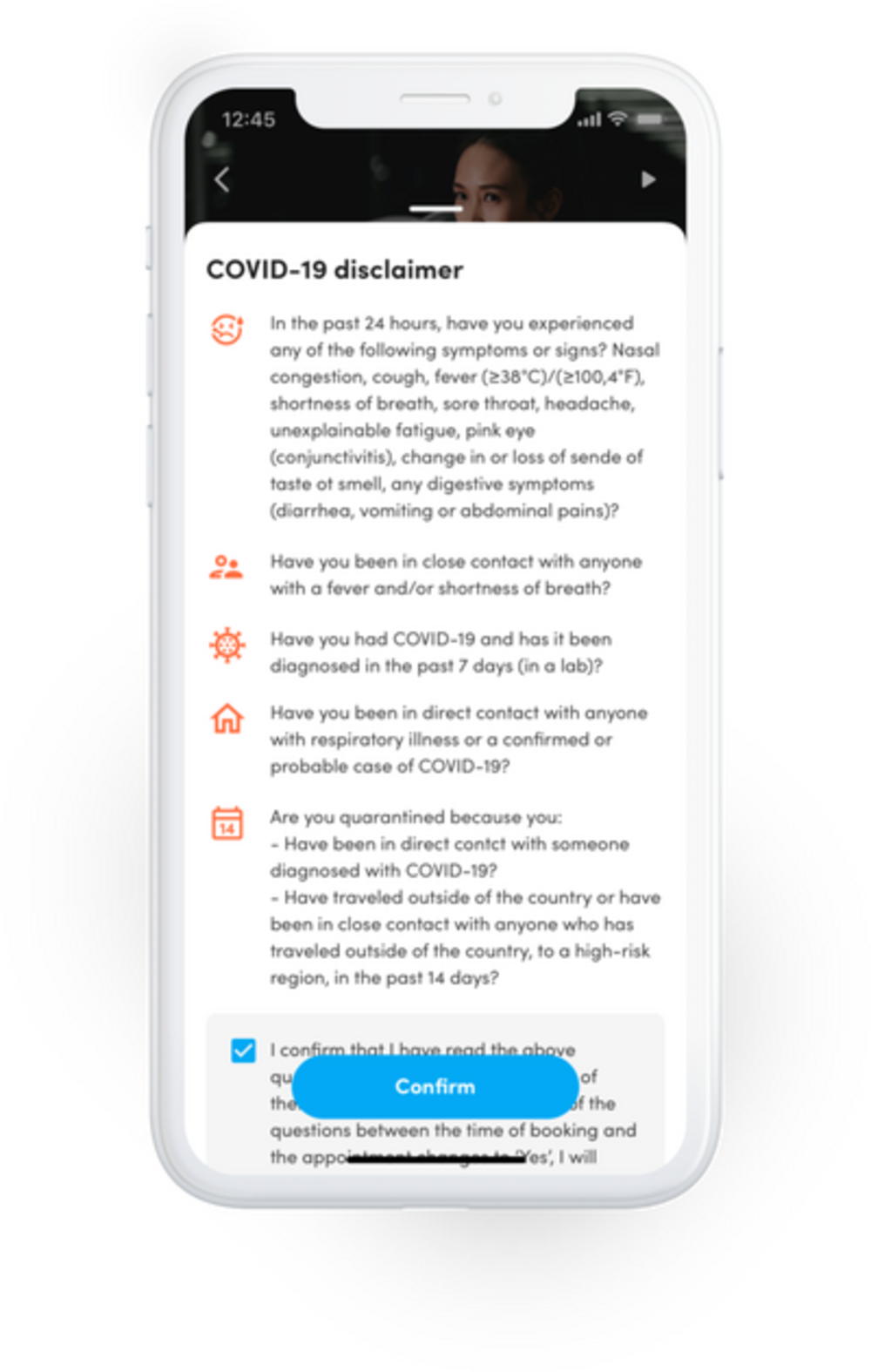 2. Live Streaming Links for Group Classes
There's an increasing number of health clubs and clients using a schedule to book classes to either track the number of participants or to ensure there is enough room in the limited number of spots available.
So, we have improved a ton of functionalities and made it possible to add Zoom links , Google Hangouts, or any other type of link to be used to stream classes – even after the start time.
3. Connections to ClassPass, Onefit & InBody
New integrations make boosting your class attendance easier as you can now manage all your bookings all in one place instead of across multiple software. Full classes mean more money in your pocket. Simply add your ClassPass or Onefit Club Key into your Virtuagym System Settings and start integrating!
Book a Guest in the Appointment Schedule
One of the most highly requested features by our clients, our guest booking function allows people without a gym membership to book a class.
This is particularly useful for pay-as-you-go type studios or health clubs – and of course, personal trainers with a revolving clientele.
This allows trial visitors to enter your facility and see all that you offer before signing up for a membership.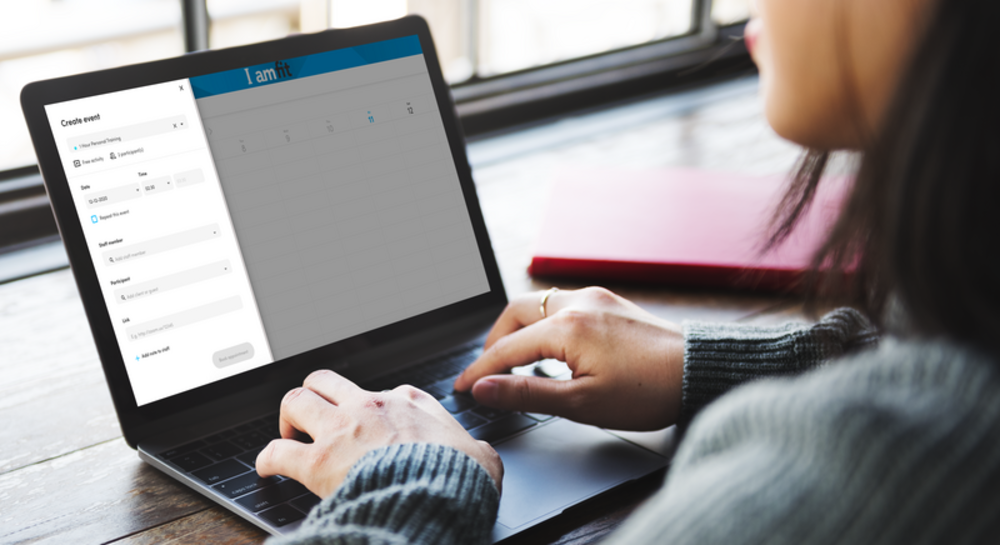 Membership Expansion: Add-Ons and Future Discounts
You asked, and we listened! The demand for more flexible membership led to us developing add-ons , which are basically a simplified version of a membership that can be connected with a running contract.
1. Flexible Membership Add-Ons
Here's why we thought it was important to provide add-ons:
It makes it possible to upgrade memberships temporarily or seasonally
Gyms can offer flexible memberships
It makes it easier for countries with different tax rates to provide diversity in their memberships
2. Set Discounts for a Future Date
One of our most exciting product developments of 2020 is that we made it easy for gyms to entice members and leads by setting discounts for a future date . This can be done over multiple billing periods or even as a partial discount within a billing period.
Just choose a start date from the calendar picker and apply the discount duration. The discounts are always counted automatically, so you can just set it and leave it be!
3. Track Real-Time Attendance in Your Facility
Spring was a particularly tough time for the fitness industry – and it wasn't just because the sun was out and people were not keen on hitting the treadmill.
COVID-19 was kicking up a second storm… or wave, and clubs needed to be able to track and limit the number of members in their clubs or allow for booking-only access access while making sure capacity is never surpassed.
This is where the godsent check-in feature came in extremely handy. Members could simply scan a QR code on their mobile app and enter their gyms. Many of our clients set a general limit per day, which they adjusted as needed to have an accurate list of visitors at any given time.
Increase your Member Retention with the Retention Planner
The buzzword as we approach the end of the year is ' member retention '. Now that we've almost reached the end of the finish line in the grueling race that was 2020, we can look back on all that we have gained… and lost.
So naturally, ways to drastically increase your member retention rate have become higher in the list of priorities for health club owners going forward.
Our Retention Planner was designed specially to solve this problem.
In a nutshell, the retention planner allows you to map out a members' associated risk level – aka, their likelihood of churning.
By showing you exactly which members to focus on, your staff will know who to personally reach out to to have the most impact on your retention rate – which will lead to an increase in your monthly revenue.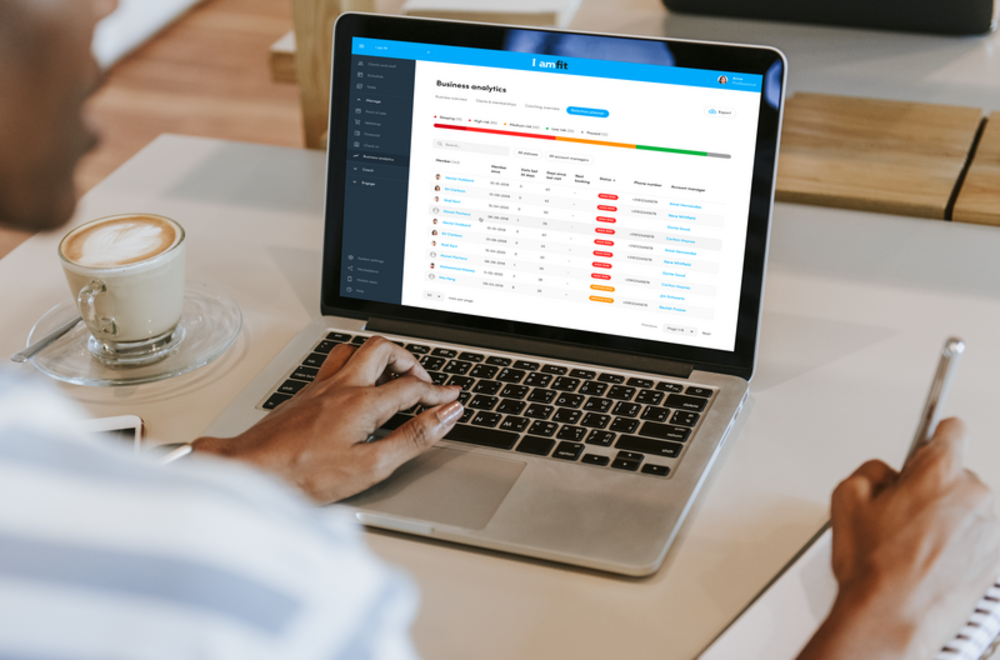 Content for Your Members, At-Home or in the Gym, With PRO+
The explosion of working out from home meant that personal trainers and clubs needed to shift their offering towards virtual and recorded workout content.
With that in mind, we rolled out PRO+ , which offers hundreds of digital workouts with Video on Demand that your members can do from anywhere without any additional equipment – and it's not just fitness!
You can offer activities of different categories and difficulties suitable for all types of audiences, from hardcore fitness workouts, cardio, Zumba, HIIT training, and dancing to meditation and yoga classes – you name it!
Introducing Our Female Avatar: Emma Squatson
This year, we welcomed our new avatar, aptly named Emma Squatson. She can coach you and your members through different workouts – without breaking a sweat.
Follow animated 3D videos to guide you through a particular exercise and understand which muscle groups are being targeted .
Your members can choose their preferred avatar – either the brand-new Emma Squatson or the classic Brad Fit.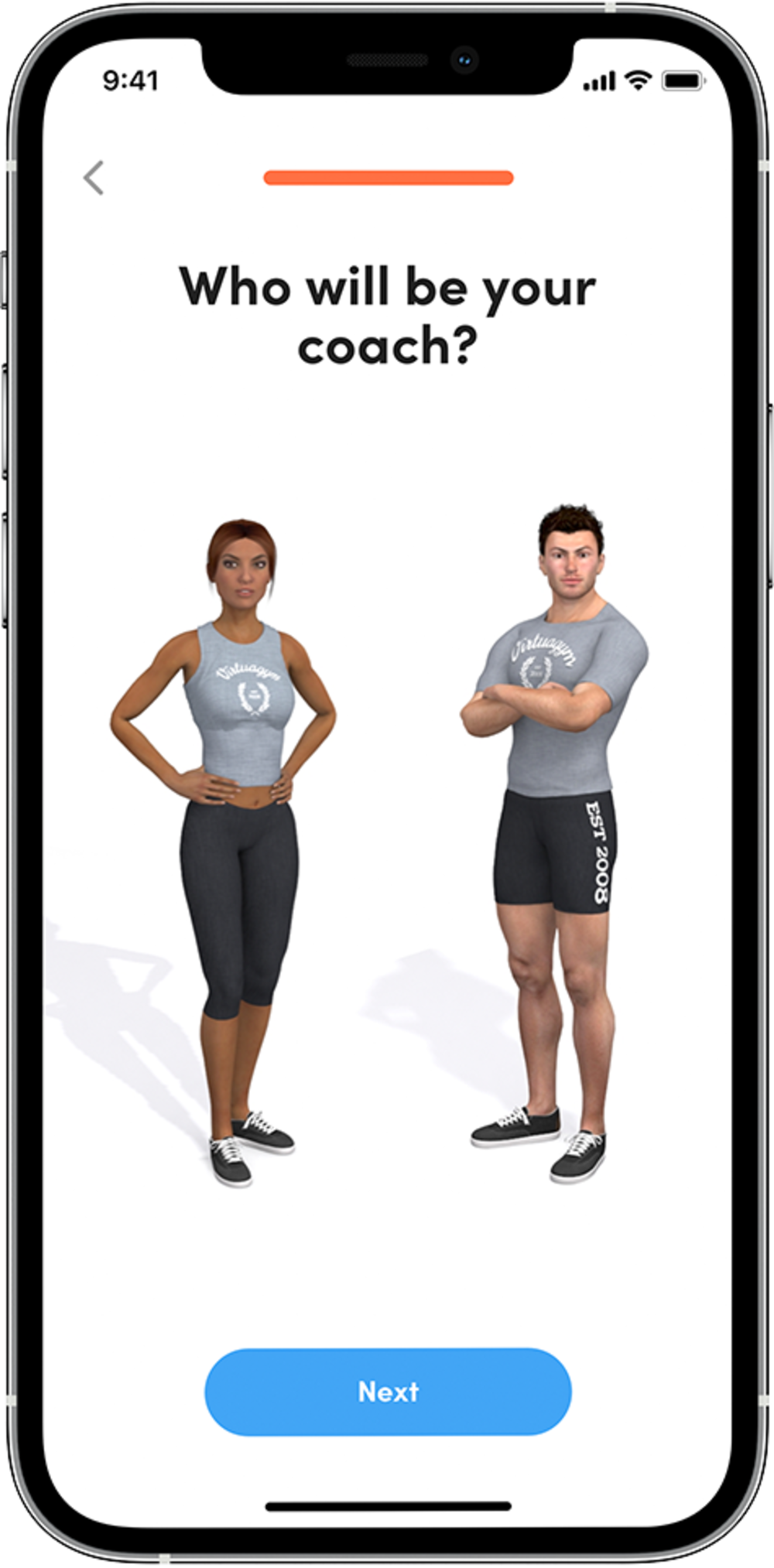 Explore Your Club's Content in the Explore Tab
We know you've also been spending a lot of time creating content for your members. That is why we added a specific tab within the mobile app to showcase this amazing content and automatically recommend relevant content to your members, including classes, workouts, activities, challenges, and much more!
With the new ' Explore' tab , located on the bottom navigation bar in the app, you can keep members active and engaged with your original content. They can choose a HIIT workout to do at home, a total body workout in the gym, or a walking challenge.
New Filters in the Redesigned Group Class Schedule
We received some helpful feedback regarding our in-person and virtual offerings; basically, you told us that there needs to be a clearer way of showing this on a schedule.
This is why we redesigned the group class schedule in the app. Now, your members can filter by category, activity, instructor, and location in a simpler view. They simply need to swipe left and right to navigate between weeks or up and down to see the entire week's events.
You can set up your schedules to show instructor images to make the activities more appealing and easier for your members to identify when booking.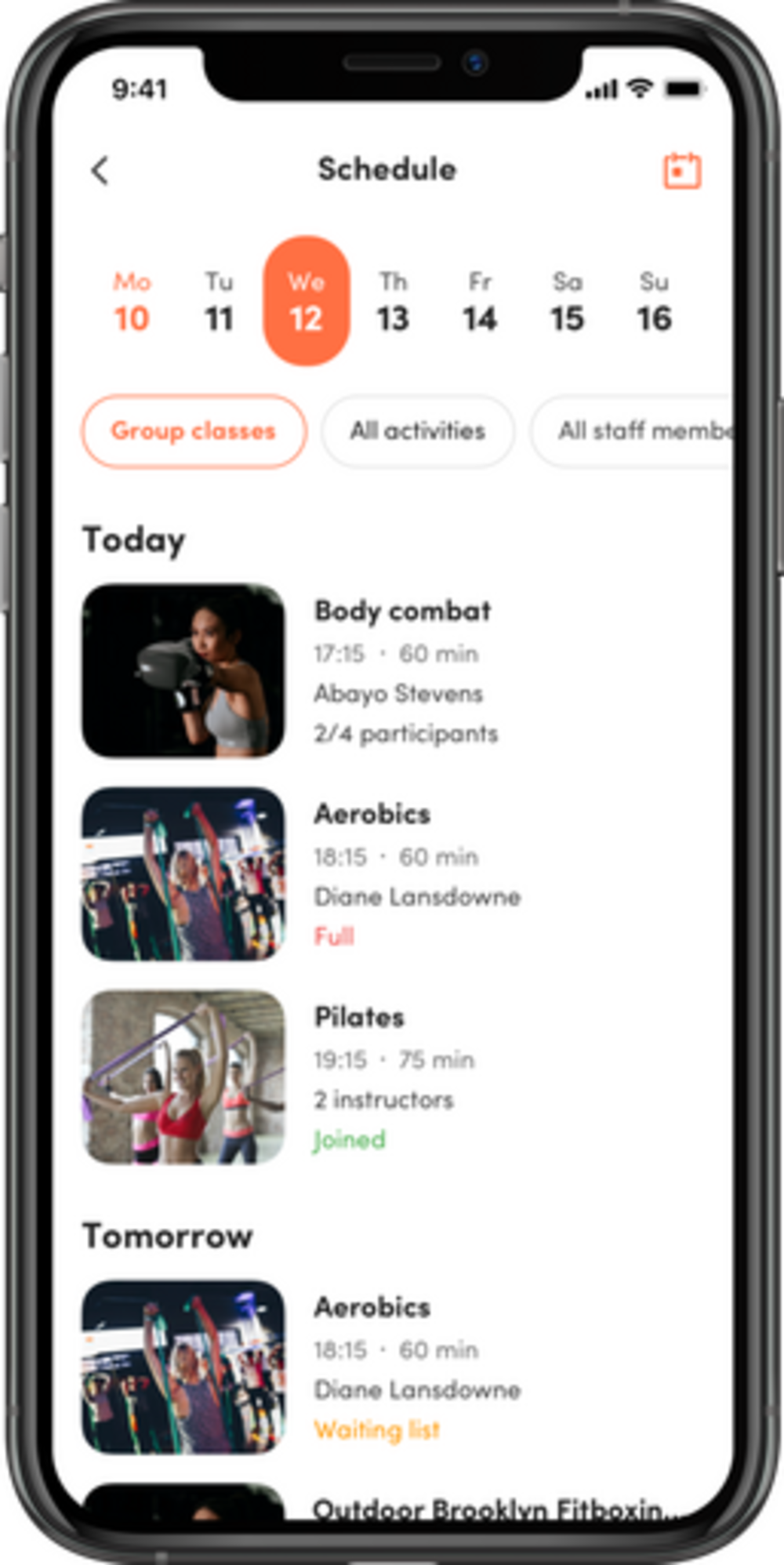 Discovering and Logging Workouts and Activities
One of our most requested changes was for an easier way to log activities and keep track of exercise routines.
This is why we added the daily overview so users can see workouts and planned activities, mark activities as done by swiping right, and easily edit the rest time in between sets – among many other developments.
The new and improved activity player and editor make it easier to plan, play, and log workouts with ease.
Head to your mobile app to start planning your activities, and don't forget to make sure your app is up-to-date to enjoy all of these latest features!
While 2020 was full of unexpected twists and turns that left us reeling, it was also a time of teamwork, research, and fast developments.
With 2021 right around the corner, we can only expect there to be more ups and downs – but rest assured that we will be ready to tackle them with the same tenacity that we did in 2020.
We are here to build a solution that will make your life easier and help your fitness business succeed. This has been our guiding principle in our mission to make the world a happier, healthier place – pandemic or no pandemic!
We wish you all the best in the year to come, and we thank you for being a part of this journey with us!