The fitness industry is going digital. The shift has been a long time coming, as we have seen nearly every other market sector face digitalization over the last decade. Our industry is still embracing the online wave, but there is no doubt that the pandemic catalyzed transformation at an unprecedented rate.
Digital growth in the fitness sector is exploding – and everyone from big box gyms to boutique studios has had to shift their gym business model to hold onto members and deliver the sort of experience that consumers demand today.
It should come as no surprise that digital fitness will continue to dominate the market in 2022. From online gym memberships to data-powered fitness equipment, the health and wellness landscape has is saturated by powerful innovations that are taking the industry – and our lifestyles – by storm.
While you do not necessarily have to be the next Peloton, there are no cons to thinking outside the box and beginning your digital transformation to grow and add value to your members.
You know you need to be online to compete, but where do you start? There are hardware and software to think about, custom apps, social media, a strong web presence, wearables, payment processing, among a slew of other details.
The good news is there are both simple ways to bring your business online quickly, as well as some big picture, long-term ideas that can truly take your fitness business to the next level. Without further ado, let us deep-diving into the top five things that health clubs need to succeed in 2022 and beyond in a digital format.
1. A Website
A website is a non-negotiable in today's market, and if you don't already have one, it should be your number one priority. The very first step in a consumer's journey is to look your business up online, and if you have zero online presence, you will likely lose the trust factor with a potential client.
Secondly, even if you already have a website, it's time to see if it needs a revamp. Ensure that all of the information a consumer wants to know is easily accessible and up to date. For example, make information like pricing, membership types (do you offer an online gym membership?), and class info with detailed descriptions and times is readily available.
Create an intuitive flow through your website that is compatible both on desktop and mobile. Remember that most people browse via their phones, so mobile-first is the way to go. It might be worth working with a designer and developer if you're only just starting – for example, if you're a personal trainer who wants to train clients online.
Create pages with your available services, operating hours, and trainer information. Ideally, members should be able to manage their accounts, book classes or personal training sessions, and make payments right from your website – anything that makes their lives easier, as well as takes some pressure off of your front desk.
A final consideration is whether you want to publish regular blog posts on your website as well. The blog may or may not be a huge traffic generator in and of itself, but it can help cement your brand identity and establish your business as the go-to authority in the minds of your members.
You can always include articles that are specific to your location, to your fitness classes, to your niche, or provide general health and nutrition tips. A good blog with relevant links and CTAs can act as a marketing and lead generation tool when used correctly.
Read further: How to Increase the Online Visibility of Your Fitness Business
2. Livestreaming and Online Transactions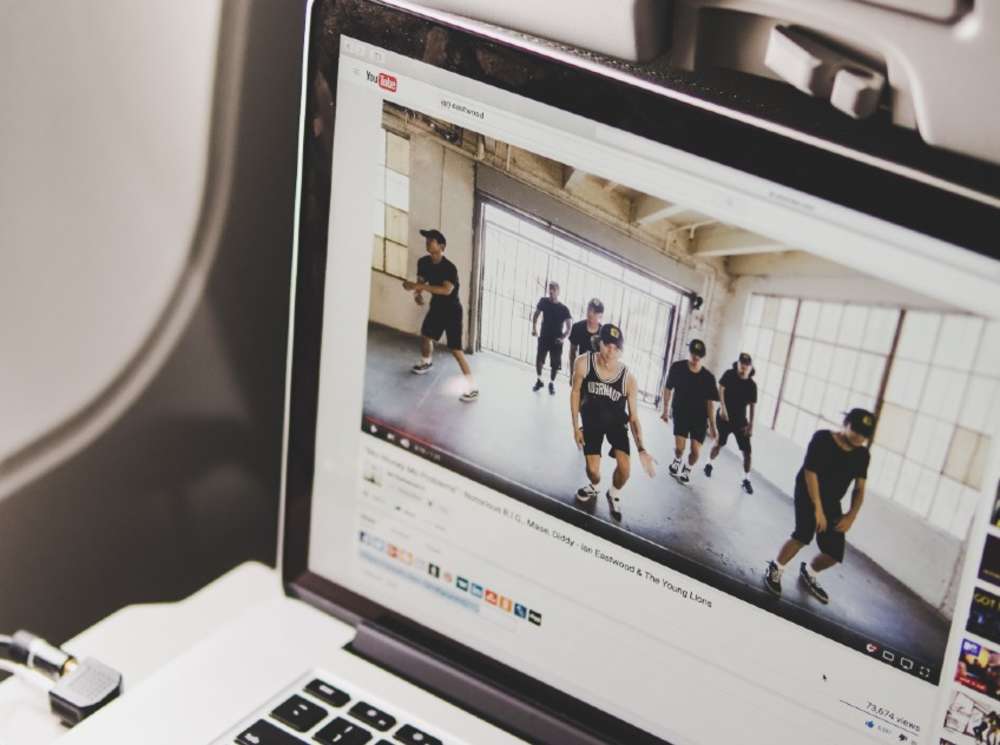 Your online presence doesn't need to come to a halt the moment you have set up a gym website. In fact, you can kick things up a notch by setting up online transactions and livestreaming options to make your members' (and your staff's) lives easier.
Many website builders come with paid plugins that enable you to set up payment plans and other such services without needing to ever get into the nitty-gritty of coding.
For a full run-down on how to livestream a workout, check out our blog post titled A Step-by-Step Guide to Live Stream Your Fitness Classes .
Your website should focus on the customer experience – and a great website can become a platform to support the hybridization of your business. For example, it could potentially have third-party integrations to handle livestream and on-demand classes – which we will touch upon in more detail below.
3. A Flexible or Hybrid Gym Business Model
In the future, a hybrid model is going to be the best bet for most fitness businesses. Many members will still expect a physical location for workouts and classes (taking into account, of course, the COVID-19 regulations in your area), and many will rely primarily on your newly minted online offerings. Others may want the best of both worlds. In comes the hybrid gym business model.
What this means is that some – if not all – of your services and transactions need to be processed digitally. You will need to set up to take payments online, send and collect invoices, contracts, and other documents digitally, and provide flexible options for members to choose the digital, in-person, or hybrid experience that suits them best.
There is more to going hybrid than just less administrative workload. A robust hybrid offline and online gym membership adds a layer of value to members' regular subscriptions. In the long term, you could consider upselling or cross-selling your online add-ons to generate more revenue while expanding your services.
To learn more about the benefits of a hybrid gym membership, check out PRO+, our ideal gym membership solution for current times.
4. An App to Communicate With Members
One of the big-picture offerings of the digital fitness experience is bringing your brand online with a custom app. The right software is essential for booking, scheduling, setting up virtual sessions, and more.
Not only that, but communicating with your members through a custom app allows you to continue providing that community experience that they crave – even when they are unable to attend in-person classes and workouts. You can even offer personalized nutrition and training advice based on a particular member's needs and status.
Purpose-built gym management software like the Virtuagym platform offers a complete solution for your members and your business needs. Raintree Athletic Club in Colorado began using Virtuagym's custom app around a year ago, but only recently embarked on a massive rebranding and relaunching of their digital services.
They saw the app as a way to reach beyond the brick-and-mortar limitations that most gyms are confined to. Here's what Martin Johns, the General Manager of Raintree Athletic Club, has to say about having a custom gym app:
"Gym owners can only make so much of an impact when operating in a physical space. By having an above-par virtual offering that knows no walls, your impact is infinitely increased."
5. A Beautiful Hybrid Gym Space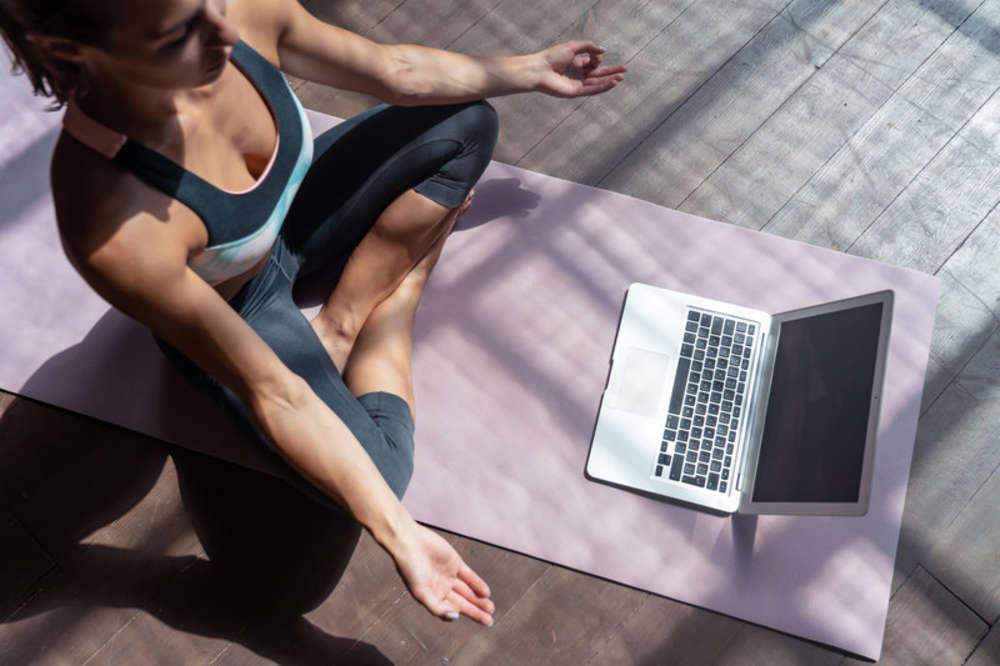 Lastly, if you're working hard to bring your gym or club online to target the hybrid gym business model, your space itself needs to be hybrid. That means your brick and mortar location and your online presence need to work together seamlessly to reinforce brand identity and also motivate members to keep them coming back.
Your website, social media presence, custom app, etc., should all look and function the same. But beautiful hybrid spaces also mean that you need to properly set up your on-demand or streaming workout location so that it serves both real-world and online needs. The physical location where you film or stream your digital offering should reflect your brand identity in addition to being brightly lit, with quality sound and a neutral background.
To learn more about setting up a stunningly effective hybrid gym space, read the blog on our webinar with Sarah Mannerings , who designed the energetic interior spaces of ROWBOTS .
The fitness industry has been fully turned on its head in the move to go digital, but that doesn't mean your club will be left behind! These are the areas we have identified that will make the most impact not only financially, but also in terms of strengthening brand identity.
Some, like setting up a website and virtual streaming are simple ways to quickly bring your business online. Others, such as software and hybridizing business models, are long-term ideas to take your fitness business to the next level.