In the dynamic realm of fitness, where health is paramount, efficient management of fitness establishments like gyms, studios, and centers is imperative.
Today, we explore the evolving landscape of fitness management software, also known as club management software, a vital tool that empowers fitness entrepreneurs to streamline their studio operations.
What is fitness management software?
Fitness management software is a digital solution that helps fitness businesses manage their operations more efficiently.
It includes a wide range of tools such as membership management, class scheduling, and inventory management.
Essentially, this software acts as a support system for fitness entrepreneurs, freeing up their time and energy to focus on delivering a great fitness experience for their members
The growing importance of management software
With the booming growth of the fitness industry, it's becoming more and more important to have efficient management in place.
Fitness businesses, such as gyms, fitness studios, and fitness centers, are experiencing an unprecedented surge in membership, resulting in operational complexities.
To ensure that everything runs smoothly, management software is necessary to manage memberships, classes, and inventory.
The evolution of fitness studio software in 2023
The year 2023 marks a significant change in the way we look at management software. It is no longer just a static tool, but a highly adaptable and responsive system designed to cater to the unique needs of fitness businesses.
This evolution has brought about a transformation in fitness business management platforms and software, offering a plethora of features that can help entrepreneurs optimize their operations.
In this blog, the benefits of management software designed for fitness studios will be outlined, with their key features and customization options that can help fitness centers meet their specific needs.
Additionally, customer relationship management software will be explored to identify its crucial role in membership management and inventory management.
Our goal is to provide you with valuable information to help you make informed decisions for your fitness business. To assist with this, we have curated a list of the top management software solutions of 2023.
Top fitness studio software of 2023
Virtuagym
Virtuagym is a complete gym management software that caters to all the needs of your gym. Our all-in-one solution is suitable for gyms and fitness studios of all sizes and provides you with all the necessary tools required for efficient management. Let's take a look at the key features of Virtuagym for gyms.
Manage features
You can easily handle all aspects of your business and member administration in one centralized location.
Member administration
With our centralized platform, you can easily manage your membership database. Our system offers flexible membership options, an integrated pay-as-you-go credit system for class passes, and the ability to restrict access to certain classes or sell additional services. More info >
Payments and billing
Manage all your financial tasks with Virtuagym. Enjoy automated billing with your branding, integrated payments, and support for multiple payment methods. Give your members the ability to purchase classes or products with 'credits' and gain clear insight into your finances. More info >
Schedule
Automate your online booking and scheduling system. Display class schedules on your website and allow members to easily book classes using the mobile app. More info >
Access control
Simplify your check-in process, and gather data on visitor numbers, peak hours, and popular classes.
Task management
Centralize all tasks, processes, and workflows to avoid confusion and missed appointments, elevating your gym's performance.
Digital contract management
Create, sign, and send contracts digitally for easy subscription sign-ups.
Coach features
Provide your members with a training experience both inside and outside your gym.
Gym app
Design your gym app with comprehensive training and nutrition guidance, schedules, class bookings, progress tracking, and a community.
Nutrition app
Offer your members additional nutrition coaching. Analyze their eating patterns, design nutrition plans, and track their progress.
Training plans
Easily create training plans in the Workout Editor that your members can view through the app. More info >
Progress tracking
Monitor your members' progress with hundreds of measurement data points.
Virtuagym's all-in-one solution empowers fitness businesses to operate efficiently and enhance member engagement.
Grow features
Better understand your gym and discover growth opportunities.
Lead management
Effortlessly convert potential customers into members. Keep track of all your marketing and sales efforts in an organized dashboard. This tool assists in lead generation and reporting. More info >
Business analytics
Revenues, memberships, member activities, and more—all in one user-friendly dashboard. Make better decisions through data-driven insights. More info >
Retention planner
Better understand your members' behavior and determine their health, reducing the likelihood of attrition. More info >
Webshop
Start your webshop for your gym. Easily integrate the webshop with your checkout system, website, and app, allowing members to purchase merchandise, products, and memberships. More info >
Engage features
Enhance member engagement.
Online community
Stay connected with other gym members, through your online gym community with personal profiles. More info >
Challenges and rewards
Design challenges and rewards in the form of badges or medals within your community, or offer physical rewards to increase member motivation. More info >
Questionnaires
Better prepare for intakes by sending out a questionnaire beforehand. More info >
Zen planner
Zen Planner is a well-known software for managing businesses like fitness studios, martial arts schools, and yoga studios.
Their gym management system makes administrative tasks easier with features like class scheduling, membership management, and payment processing.
Some other features include integrated websites for membership management, simplified billing, and automation.
Additionally, their app offers convenient payment options, digital signatures, and community building.
The embedded calendars and mobile reservations make scheduling effortless, and the ability to add appointments is a nice touch.
Lastly, the workout feature allows athletes to track progress, receive weightlifting programming, and stay engaged.
Glofox
Glofox caters to many different types of fitness studios, including pilates studios, fitness studios, boxing studios, gyms, personal trainers, wellness studios, and enterprises.
Its core elements include membership management, which allows you to update member subscription prices, manage group memberships, pause a membership, cancel a membership, and more.
Additionally, you can create your own branded mobile app with features such as a member app, live stream classes, account balance, gift cards, and more.
Finally, the software allows you to streamline your processes with automated class scheduling, booking management, and customers being able to view their schedule and book classes.
However, Glofox has its limitations.
It lacks workouts and nutrition features, as well as coaching support.
While it is suitable for many different types of fitness classes and establishments, it may not provide specialized support for martial arts schools and centers.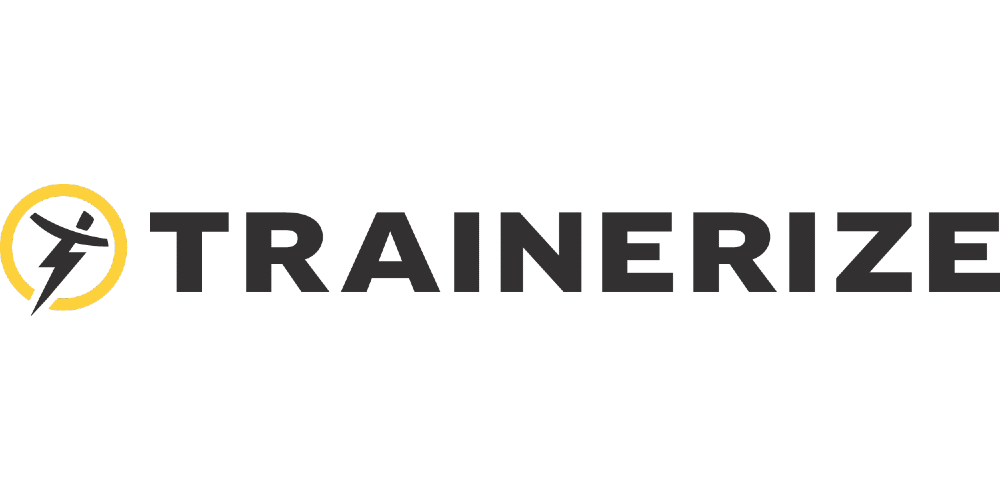 Trainerize
Trainerize is recognized as one of the more known gym management software solutions available, specifically designed to cater to fitness businesses, including clubs and franchises, as well as, fitness centers such as independent trainers, studios, and gyms.
This all-inclusive software solution for fitness management is designed to simplify administrative tasks and improve the overall operations of fitness businesses.
Its key features include coaching, community engagement, automated payments, and program delivery, as well as a custom-branded app with custom widgets.
The software also enables setting and tracking client goals, providing better habit lessons, meal tracking and planning, and more.
While Trainerize stands out in various aspects of gym and fitness management, it seems to lack emphasis on features related to membership tracking, billing management, and inventory management.
Advantages of fitness studio software
Enhanced member experience
Personalized member profiles: With fitness studio management software, you can track member progress, preferences, and goals, creating personalized workouts and services.
Online booking and reservations: Members can easily schedule classes, training sessions, and appointments through a user-friendly interface, simplifying their engagement with your studio.
Efficient staff management
Staff scheduling: Fitness studio management software simplifies scheduling for instructors, trainers, and front desk staff while ensuring proper coverage and minimizing conflicts.
Time and attendance tracking: Monitor employee attendance and work hours to improve the accuracy and efficiency of payroll and time management.
Streamlined billing and payment processing
Automated billing: Automatically generate and send invoices to members, ensuring timely payments and reducing administrative burden.
Secure payment processing: Provide your members with flexibility and security by offering various payment options, such as credit cards, online transfers, and recurring billing.
Data-driven insights for better decision-making
Member analytics: Gain valuable insights into member behavior, track attendance trends, and monitor class popularity to make data-driven decisions that fuel business and marketing growth.
Financial reporting: Track revenue, expenses, and profitability with comprehensive financial reports for more informed decision-making.
Marketing and engagement tools
Email campaigns: Keep members engaged and informed with targeted email campaigns about upcoming events, promotions, and news, driving business and marketing growth.
Social media integration: Utilize social media to promote your fitness studio and foster a sense of community by sharing members' accomplishments.
Key features and functionality
Member management
Centralized database: Fitness clubs can easily manage customer data, such as member profiles, contact information, and attendance history, in a single location.
Membership management software: Software that easily handles tailored membership plans and renewals, automating administrative tasks.
Class and appointment Scheduling
Online booking system: Fitness software provides yoga studios and martial arts centers with an easy-to-use online booking system for members to book classes and appointments.
Staff scheduling: Classes and appointments can be managed more efficiently with assigned personal trainers and instructors.
Payment processing and billing
Secure payment processing: Gym management software accepts multiple payment methods, ensuring secure and convenient payment processing for membership fees and services.
Recurring billing: Automate membership renewals for businesses to reduce the manual effort required for billing processes.
Reporting and analytics
Data-driven insights: Fitness studios can make informed decisions and optimize marketing strategies with detailed reports and analytics.
Customized reporting: Create customized reports that can help keep track of marketing campaign performance and membership trends.
Marketing and communication tools
Email marketing: The software allows yoga studios and other fitness clubs to improve customer communication through targeted email campaigns.
SMS marketing: To enhance member engagement, it's advisable to send important updates, promotions, and appointment reminders through text messages.
Business software offers a complete solution for yoga studios, fitness clubs, and martial arts centers. It will improve gym management, customer interactions, and overall efficiency in 2023.
Customization and integration
Businesses in the fitness industry must have suitable gym management software that caters to their specific requirements.
For fitness studio owners and managers, effective gym management involves not only handling equipment and facilities but also ensuring exceptional customer relationships and experiences.
To achieve this, modern gym software must incorporate customization and integration features.
Tailoring software to fit your studio's needs
The fitness industry is vast and includes a wide range of establishments, such as traditional gyms and boutique fitness studios.
Each of these places has its own specific needs when it comes to gym management software. In 2023, the ideal gym software should provide ample customization options that allow you to tailor the software to your gym's individual workflows, branding, and member engagement strategies.
Regardless of whether you run a large fitness club with many amenities or a niche studio catering to personal trainers, your software should be able to accommodate your unique schedule management needs without any issues.
Integration with wearables and fitness trackers
Managing a gym successfully requires more than just scheduling classes and keeping equipment in good condition.
It also involves using membership management tools that make signing up, billing, and communicating with members easier.
When choosing gym software, look for solutions that integrate smoothly with membership management tools to create a seamless experience for your members.
Additionally, it's important to integrate wearables and fitness trackers in today's fitness industry. This integration not only increases member engagement but also provides valuable data insights that personal trainers and fitness professionals can use to create customized workout plans.
Scalability for growing fitness studios
If you want your fitness studio to continue growing and attracting more members and personal trainers, scalability is essential.
Your gym management software needs to be able to expand with your business and support additional staff, classes, and facilities without any disruptions.
Moreover, providing a branded mobile app for your gym can greatly improve member engagement. The best fitness studio software in 2023 should include the option to create a branded mobile app that integrates smoothly with your gym management system.
This will offer members a convenient way to book classes, track their progress, and stay connected with your fitness community.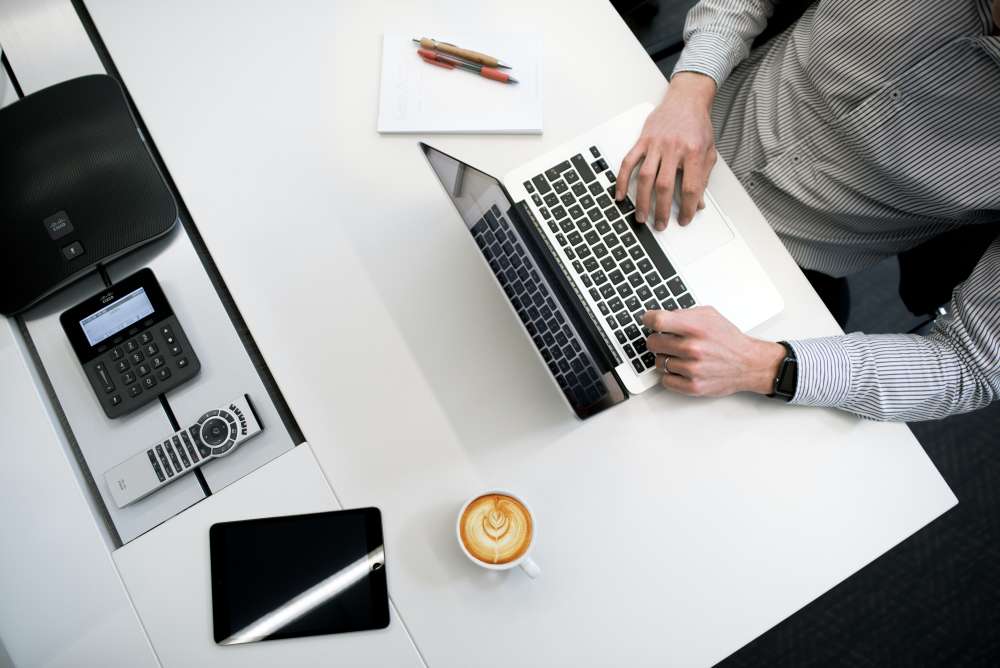 Considerations when choosing fitness studio software
Budget and pricing models
When searching for fitness software, it's important to evaluate the pricing structure to ensure it fits within your budget.
It's recommended to seek out options that offer flexible pricing, particularly for smaller martial arts studios or health clubs.
Additionally, it's important to determine if there are any extra costs associated with advanced features or integrations.
User-friendliness
When selecting fitness software, prioritize those with a user-friendly admin interface that allows for efficient management.
It is important that the software also offers member app access, enabling easy communication between your studio and customers.
Additionally, consider fitness software with online registration features to simplify the process of welcoming new members.
Customer support and training
When selecting fitness software providers, it's important to choose ones with strong customer support, such as 24/7 assistance.
It's also worth checking if they offer training resources, webinars, or on-site training to ensure your staff is fully equipped to use the platform.
Finally, consider opting for providers that offer a free trial period so you can evaluate if the software is suitable for your martial arts studio or health club.
Security and compliance
When selecting fitness software, it is important to prioritize database management and ensure that strict data security standards are followed.
If your studio handles payments, make sure the software can securely process payments and comply with industry standards.
Additionally, consider selecting fitness software that allows you to track member progress and measure business performance through key metrics and analytics.
Reviews and testimonials
To ensure that you choose the right membership management software for your fitness studio, it's recommended that you do some research.
Look for reviews and testimonials from other fitness studio owners who have used the software successfully.
You can also ask for recommendations from your peers in the fitness industry to gain insights into how the software integrates with other business management platforms.
Additionally, consider whether the software can sync with popular tools such as Google Calendar and Google Analytics, which can enhance your scheduling and event management capabilities.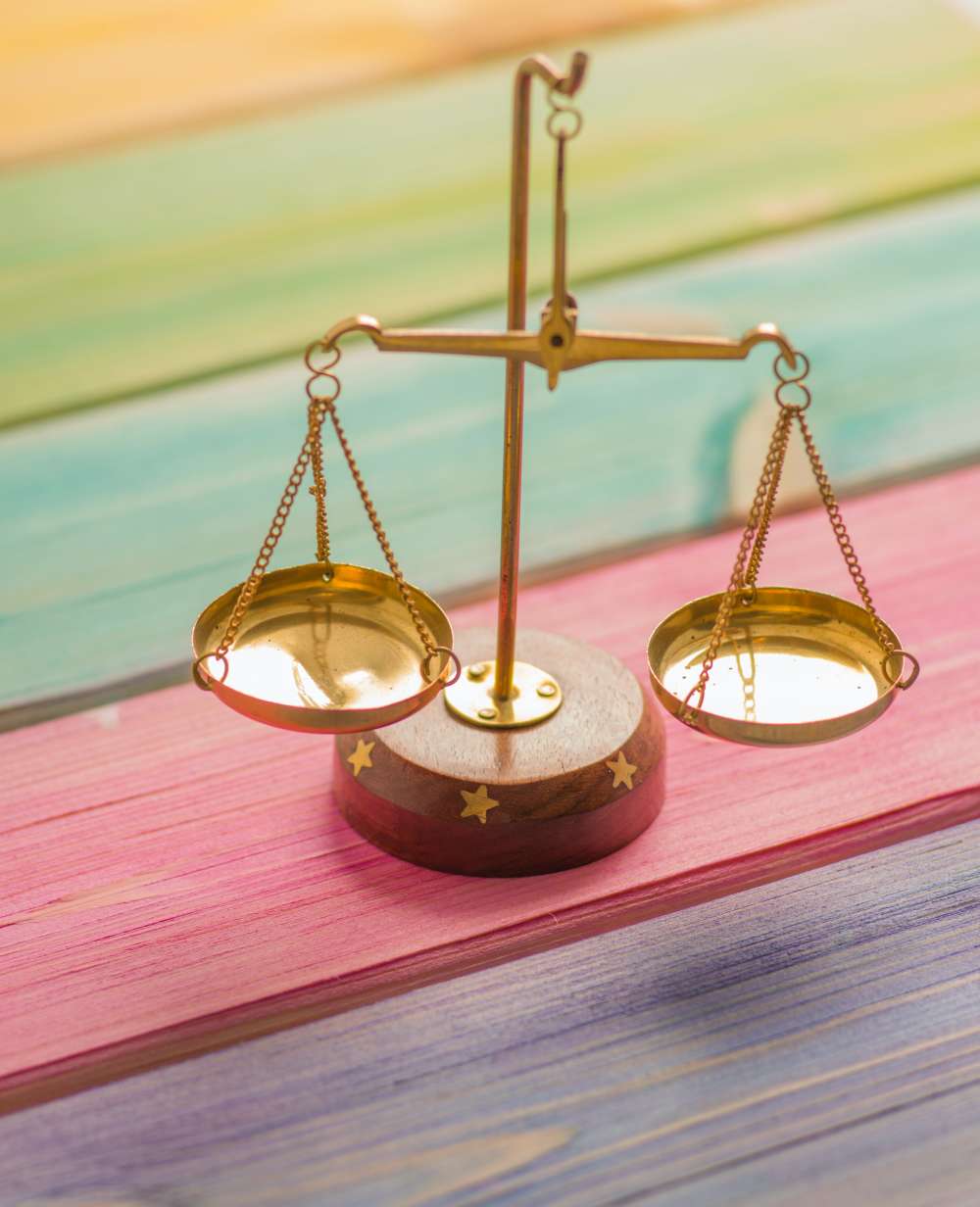 Making the right choice for your fitness studio
Choosing the ideal fitness studio software for your own fitness business is a crucial decision that can significantly impact your operations and member satisfaction. To make an informed choice, you must consider various factors and perform thorough evaluations. Here's a closer look at the steps to ensure you're making the right decision:
Evaluating your specific seeds
When selecting software for your fitness studio, it's important to choose one that fits your specific needs and goals. Before making a decision, it's crucial to assess your requirements in the following areas:
Member management:
Determine the size of your member base.
Consider the complexity of your membership plans.
Identify any specialized class scheduling requirements, such as personal training or group classes.
Scheduling and class management:
Assess how many classes or sessions you offer daily.
Analyze the complexity of your scheduling software requirements.
Determine if you need advanced features, such as waitlist management or room booking.
Payment processing:
Understand your billing structure, including membership fees, drop-ins, or packages.
Evaluate any unique payment needs, such as recurring billing or discounts.
Reporting and analytics:
Define the key performance indicators (KPIs) critical for tracking your studio's success.
Consider the level of data analysis required for informed decision-making.
Marketing and communication:
Identify your marketing goals and target audience.
Conducting trials and demos
After identifying your needs, it's important to gain hands-on experience with potential software solutions. Reputable fitness studio software providers often offer demos and trials, which can help make an informed decision. Here are some tips to make the most of this stage:
Request demos:
Reach out to software providers to schedule live demonstrations and pay close attention to how the software addresses your specific needs during the demo.
Test user-friendliness:
Have your staff and instructors try the software to evaluate its ease of use and training requirements.
Check customer support:
Inquire about customer support availability and responsiveness, and test their support by asking questions or seeking assistance during the free trial period.
Analyze integration:
Ensure the software integrates smoothly with your existing tools and systems, and verify compatibility with hardware such as check-in kiosks or point-of-sale devices.
Consideration of Long-Term Benefits
When selecting a fitness studio software, it's important to not only address immediate needs but also consider its long-term advantages. Here are some key factors to consider
Scalability:
Will the software be able to accommodate your growth over the coming years?
Evaluate its ability to handle increased member numbers and additional services.
Updates and upgrades:
Inquire about the software provider's commitment to its business management software with regular updates and new features.
Assess the cost and ease of upgrading as your needs evolve.
Data security:
Ensure the software follows industry standards for data protection.
Consider compliance with regulations like GDPR or HIPAA if applicable.
In conclusion, choosing the right fitness studio software requires a thoughtful evaluation of your needs, hands-on experience with potential solutions, and consideration of the long-term benefits. By following these steps, you'll be well-equipped to select software that enhances your studio's operations and member satisfaction now and in the future.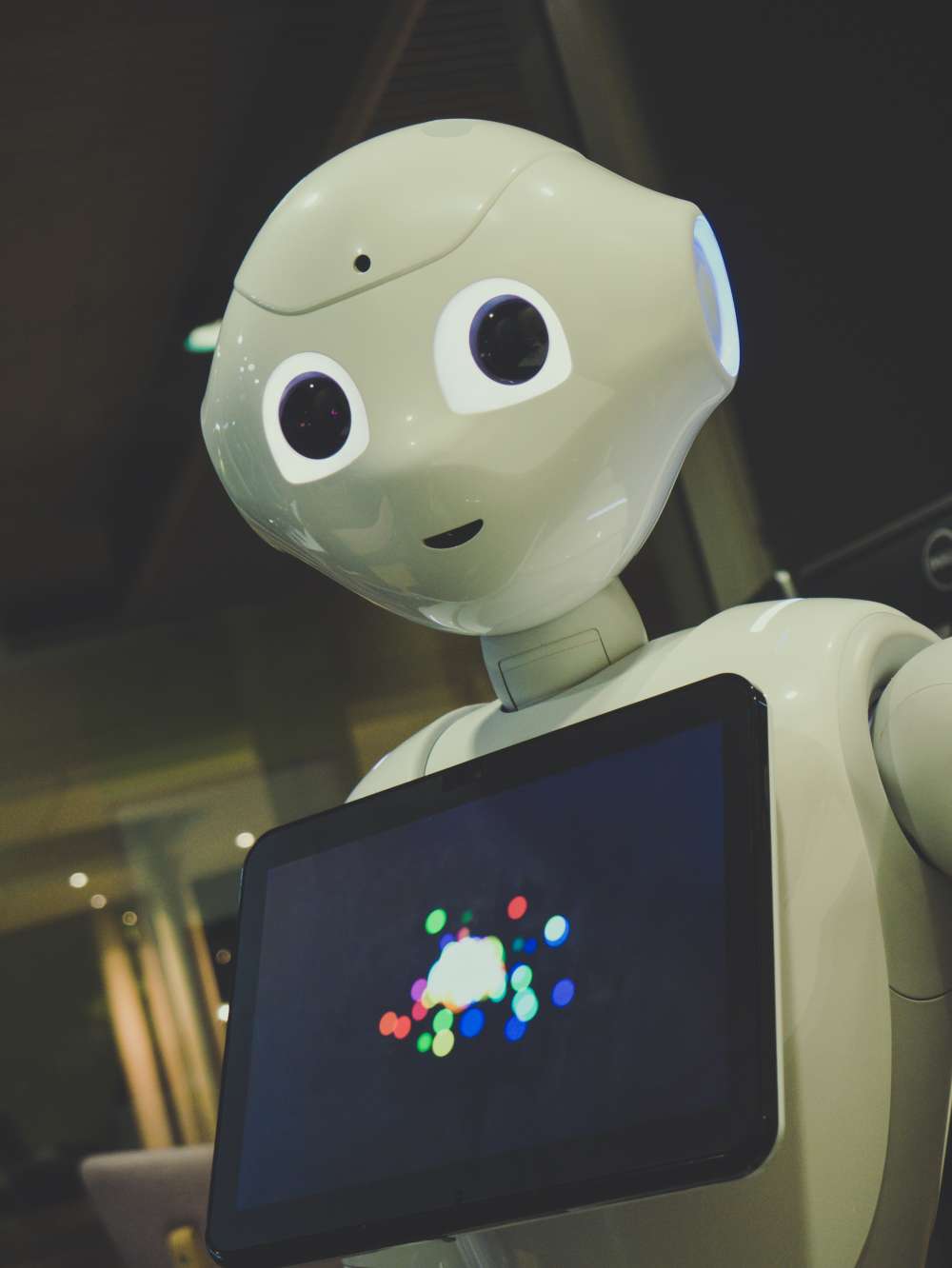 The future of fitness studio software
The fitness studio software of the future is set to become even more innovative and convenient. Thanks to technological advancements, we can look forward to the following:
AI-powered insights: Software solutions will incorporate artificial intelligence to provide smarter data analysis, enabling studio owners to make data-driven decisions and optimize their offerings.
Virtual training integration: As virtual fitness becomes increasingly popular, software will seamlessly integrate with virtual training platforms, allowing fitness studios to expand their reach.
Enhanced mobile apps: Mobile apps will continue to improve, offering members a personalized and interactive experience. This will include features like on-the-go booking and workout progress tracking.
IoT integration: With the Internet of Things (IoT), equipment and wearables will be more closely integrated with fitness studio software. This will enable real-time performance tracking and analysis.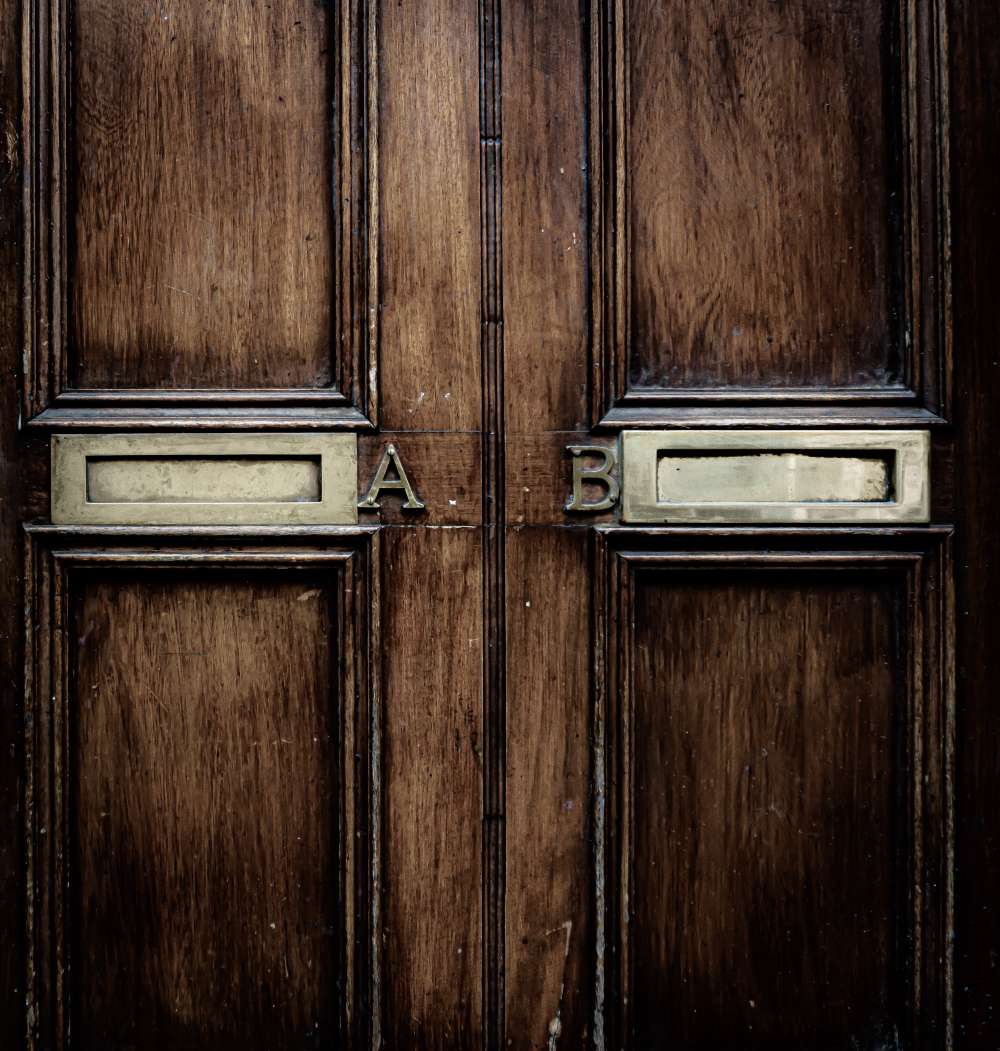 Empowering your fitness studio with the best software in 2023
Before choosing a software provider for your studio, it is important to evaluate your specific needs. Determine whether you require member or fitness studio management software, scheduling, billing, or analytics.
Once you have a clear understanding of your requirements, take advantage of software demos and free trials offered by providers to gain hands-on experience. This will help you assess user-friendliness and functionality.
While cost is a factor, it is important to consider the long-term benefits when making a decision. This includes scalability, support, and potential revenue growth. Don't just focus on short-term expenses.
To stay informed, keep an eye on industry trends and updates. This will help ensure that your software choice remains aligned with the changing demands of your fitness studio.
Conclusion
In the fast-paced and ever-evolving world of fitness, the role of management software has become paramount in ensuring the success and efficiency of fitness businesses, including gyms, fitness studios, and fitness centers.
Fitness studio software has revolutionized the industry, providing personalized member profiles, streamlined staff management, efficient billing, data-driven insights, and powerful marketing tools.
It's essential to consider scalability, integration, and data security when choosing software. Branded mobile apps are also indispensable for member engagement.
As we move forward, fitness studio software will remain crucial for delivering exceptional fitness experiences to members.