It's the first month of a new year and in order to prepare for the first quarter, there are a few things you should consider in order to make 2022 a year of huge growth for your business.
One of the biggest January cliches is that gaining and attracting new clients is the most important thing you can do this season.  Yes, getting more people through the door will lead to more sales.
But don't overlook the importance of engaging with your current customers and making sure they stay with you even as the new-year-new-me January crew pour in. And of course, you also want to make sure that your brand new customers like your gym enough to stick around.
This checklist will help you find new ways to engage with your customers and give them an experience that will make them glow as though they've just exited a 7 am online spin class.
Get yourself ready for new years with the latest update of our gym software.
How to Attract New Customers
Okay, so let's deal with this biggie first. Attracting new customers is the best way to scale up your business.
Luckily for you (and thanks to new year's resolutions), every Instagram influencer and his uncle will be hitting the gym extra hard at the start of this quarter.
This is the perfect opportunity to bring in new leads and score yourself some year-long memberships. Now is your prime time to get those customers in!
Step one in attracting new clients is to implement an effective social media strategy.
This could be as simple as regular posting and could be as advanced as paid advertisements. Around 45% of the world's population use social media, with an average of 2 hours and 23 minutes spent per day on social networking platforms . Use incentives such as discounts, giveaways or a referral system to make your advertisements stand out.
For more information on how to improve your social media marketing strategy, click here.
Here's a great example of a fitness brand that is getting it right when it comes to online advertisements.
Ashley Galvin has built her brand as a yoga instructor that runs online fitness classes. She perfectly exemplifies how social media can be used to target an audience and drive them to subscribe to classes.
These images feature a video advertisement created by Ashley and shared on Instagram.
The short video shows a combination of yoga poses and then cuts to bold white lettering that tells viewers they can achieve goals such as to 'tone and define' their whole body. It also invites the viewer to watch a longer video to get more information.
This ad is shown to a target audience as they scroll down their Instagram newsfeed. While a video may require more budget to produce, this method can also be used by creating attractive graphics for your target customer profiles to view instead.
Remember That Creating a Call-to-Action Is Key
You should make it easy for social media users to sign up to classes or for membership directly after seeing the ad. When viewers click on Ashley's page, they see that her bio also includes a call-to-action.
She provides a link to her website, details her latest class launch and the paid ad also means that a link to watch more on the website is also provided at the bottom of the page.
It's easy to focus on lead generation. But remember that the flow of potential customers quickly increases management and conversion costs.
This is where Lead Management comes in. This will help you figure out how to communicate and who to communicate with. It will determine your messages and when you send them. Understanding leads and effectively managing them is a great way to increase profits and drive more sales.
The moment a person subscribes to a membership they should receive an email of confirmation with information on your gym and how it works there. Leave a week before sending a secondary email so that you don't inundate them with marketing.
In this second email, you should redirect them to another point of sale. That could be premium membership, classes or a point of sale online such as a webshop. Include a call-to-action button and links in your email so everything is easier for them.
Use a lead management tool to keep track of your actual and future members so you can focus on marketing and sales. You'll have the data of all of your leads in one place.
You can also easily interact with them via automated emails and messages - saving you a ton of time in the process. And we know your time is worth GOLD in January.
Engage the Customers
Once the new customers have arrived, you have to offer the best service possible so they stay in your gym and don't go running off to your competitors.
You can have the best marketing strategy possible but if the service you offer doesn't live up to the hype, you're going to lose your clients faster than you can say 'power snatch'.
For starters, having the right and most qualified trainers for the job is essential. You could also try offering advanced personal training. If you pair this with tracking to encourage motivation, it could place your gym above the rest.
[caption id="attachment_11297" align="aligncenter" width="617"]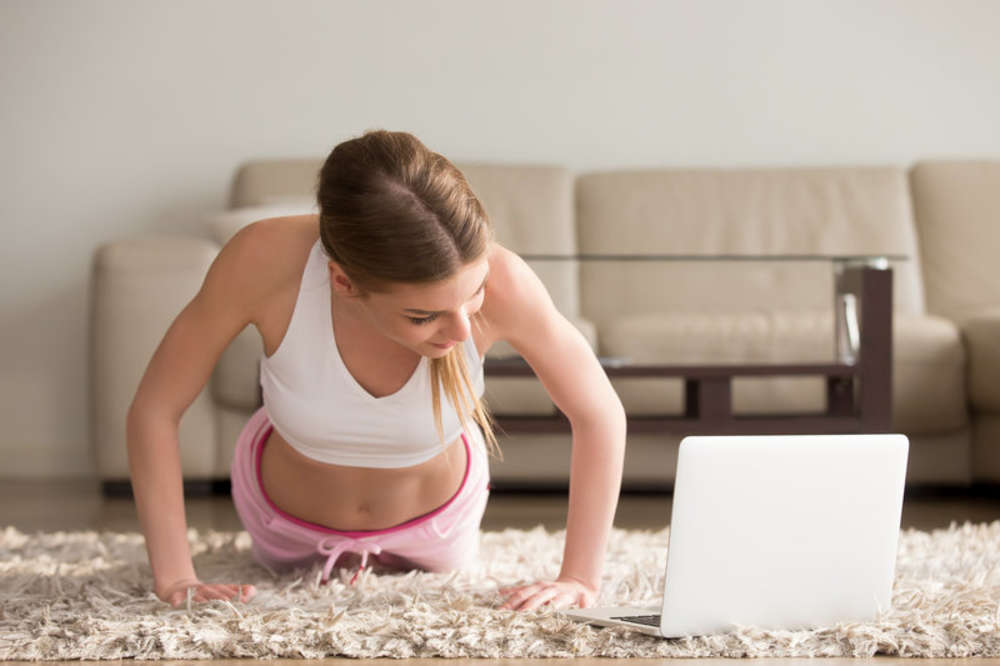 fixkes || Shutterstock[/caption]
Engaging customers is all about motivating them to keep going to the gym and the best way to do this is to allow them to keep track of their evolution and see the results for themselves.
For this, you need a complete app that can offer full tracking of what you are doing at the gym (or on online classes) but also workout plans that you can customize. This means your teachers can focus on motivating clients, while they are equipped with the best tools to drive results (and keep people coming back for more).
Fitness challenges ideas to boost engagement
Create a Smooth Client Experience
Creating a seamless client experience is paramount to keeping clients motivation up. This will keep them coming back to your gym and they will act as social proof, telling their friends and family about their positive experiences.
You need to give the best tools to work out so your gym becomes a second home to them. You have to make it as easy as possible for them, which will end up making it all easier for you too.
That means implementing great equipment inside the gym - but also great equipment outside the gym. That's where software comes in.
Utilize up-to-date software tools like a QR code check-in. This means that gym-goers don't need a card to check themselves in (which means no forgetting cards), making the experience simpler for both customers and staff.
This comes especially handy during these pandemic times, as you can allow the entrance only to the gym members who book their time slot online.
In this way you can always ensure you comply with the COVID-19 guidelines. This is just one great example of how you could improve your customer experience.
Set Up and Use a System of Credits
Another way is by implementing a system of credits to book classes. These credits can be bought on the app to have a clear system of payments, for both the client and for you.
The system of credits is compatible with an online schedule , which allows clients to book classes directly and have it marked on a calendar.
Small adjustments like this will make you stand out in your local market.
Creating an easy, enjoyable experience will drive customers to your gym or studio. Show them what unique features you can offer will encourage them to stick with you, rather than head for the other gym at the end of the street.
Implementing your customer experience vision in your business development plan is one of the most efficient ways to retain clients.
Create Customer Loyalty
Bringing in new customers is great - but studies have shown that retaining customers instead of acquiring new ones is actually 6 times cheaper.
That means that working on building customer loyalty and keeping the customers you already have is the most effective way to build a business.
This is because there is more probability that an existing customer will generate a sale and so they also have a better conversion rate.
Although that doesn't mean giving up on attracting new customers altogether. It just means dedicating more of your resources to retaining the loyal gym-lovers that you already have .
[caption id="attachment_14472" align="aligncenter" width="588"]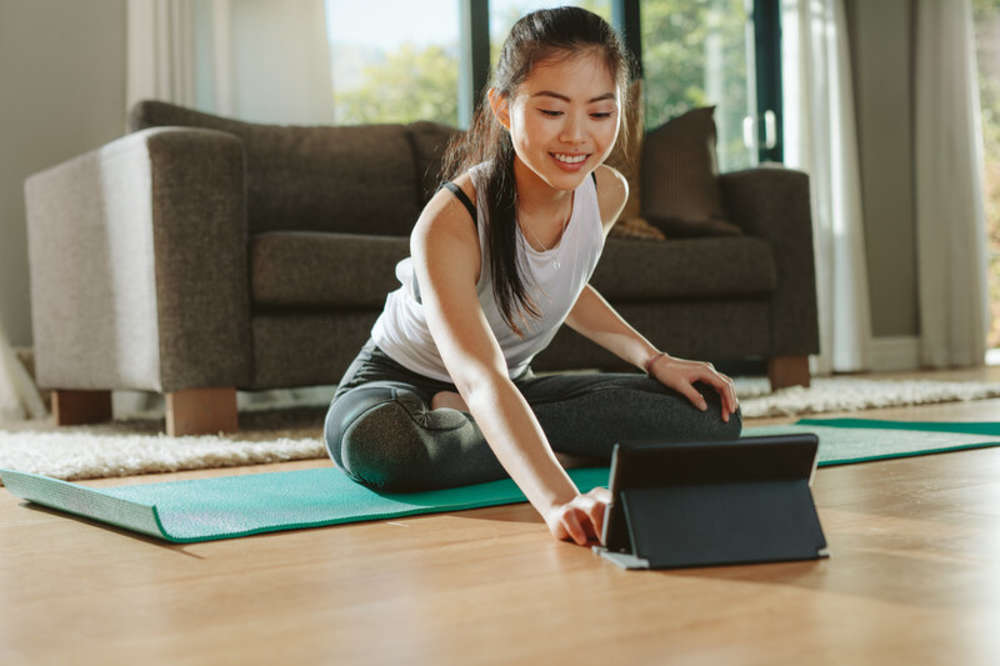 Jacob Lund || Shutterstock[/caption]
To improve brand loyalty, you should also try to build a community within your gym and outside of it. This can be done by making sure that engagement doesn't end when your client exits the building. Encourage your customers to talk and share things between them but also with you.
This can be done using software such as an online community feature, which helps build a stronger relationship with your clients, keeps them motivated and engaged with your club 24/7, and increases retention as a side-effect.
Ways to interact with customers include mass communication, targeted communication (e.g. only members interested in specific classes), or one-on-one messaging. This is all accessible via your web portal or mobile app, so you can engage with your clients anywhere.
We believe that you never leave a gym that is filled with people you care about.
Key Takeaways
So while gaining new clients might be at the top of your priority list this for the new year. Remember not to lose sight of what the whole picture.
Giving your current clients a winning service and building a real sense of community within your gym (and outside of it) are sure-fire ways to foster a business that will see exponential growth in 2021.
Making sure that the customer journey is seamless from the start will ensure that your customers stay with you much longer - so that money spent on a Facebook ad won't be going to waste.