As a personal trainer, your business name is an important part of your brand. It helps to establish trust and recognition with potential clients, allows you to stand out from other trainers in the industry, and adds professionalism to everything related to fitness personal training and your practice.
Choosing the right name can be a tricky process, but ultimately it's one of those foundational elements that will have lasting effects on every aspect of growing and managing your personal training and fitness business thereafter.
In this article, we'll guide you through how to select a great name for your online personal training business - so let's get started.
Choosing the Perfect Name for Your Personal Training Business
It can feel like a lot of pressure, especially when you want to make sure that the name reflects both who you are as a trainer and what services you offer. Here we'll walk through some tips to help you come up with the best possible name for your business.
Brainstorm
Before beginning your search for a catchy name, it's important to brainstorm some trainer business name ideas.
Think about words or phrases that are related to fitness, health, or wellness – words that evoke passion, motivation, and drive in potential customers.
Consider also incorporating your personality into the name – what makes you unique?
What do you want people to know about you as soon as they hear your business name? Once you have some ideas written down, it's time to start narrowing them down.
Research Competitors' Names
Before settling on a final name, take some time to research other businesses in the same industry as yours and check out their names to get some ideas of what might work well for yours as well.
This will also give you an idea of how competitive the field is and what type of names competitors have chosen for themselves so that you can ensure yours stands out from the crowd without being too similar to another company's branding efforts.
Keep it Short and Sweet
The best names are short and sweet. You want something that is easy to remember and can be quickly identified with what you do. Try to keep it to one or two words if possible.
Make it Memorable
When choosing a name, think about how memorable it will be for potential customers. If someone has heard about your name from a friend or coworker, do they have an easy time remembering what it was?
Consider incorporating rhyming syllables into the name or using words that create an image in people's minds when they hear them.
Research Industry Terminology
Doing some research into industry terminology can also help to inspire ideas for great personal trainer company names.
Look up definitions of various fitness terms, such as "cardio," "endurance," or "strength." You may be surprised at the creative ideas this leads you to!
Additionally, any jargon or lingo used by personal trainers in the industry should be incorporated into your list of possibilities.
Include Keywords
Incorporating keywords into your name can help improve its visibility on search engines when someone searches for services related to personal training.
For example, if you specialize in weight loss or strength training, use those words in your name so that customers can find you more easily online when searching for trainers who offer those services specifically.
Focus on Your Brand Values
Your brand values should be reflected in the name of your business, so think about what makes your approach unique and special as a personal trainer. Is there something in particular that sets you apart from other trainers?
Perhaps you specialize in certain techniques or methods? If so, try incorporating these elements into potential names for your business—they may lead you toward something new and exciting.
Take Into Account How It Will Appear on Promotional materials
It's important to ensure any logo or design representing your brand appears professionally on business cards, banners, posters, and other promotional materials.
Consider whether the font size is easily readable and aesthetically pleasing; if not, then you may want to revisit the words you're using for clarity and simplicity.
You can also consider multiple versions of possible names until you identify one that looks best when printed.
Don't forget to explore different fonts and colors as these can be important elements of effective branding.
Keeping these points in mind will help you create an appropriate company name and design that looks great on marketing materials and sets the right impression with potential customers.
Take Feedback From Other Fitness Professionals
Fitness professionals. are often in the loop when it comes to the latest trends in the personal training industry , so they may be able to help brainstorm an ideal name that can make your business stand out from the crowd.
Reach out to other personal trainers or friends in your fitness network and ask them what they think. Ask specific questions, like "What is a creative or recognizable name that represents strength?"
They might offer some helpful names that you hadn't considered or provide feedback on something you already had in mind.
Additionally, you could survey potential clients for ideas or run a poll on social media to get direct input from those closest to your target market.
100+ Best Personal Training Business Names & Taglines
Choosing a catchy personal training business name can be overwhelming. After all, it's the first impression potential clients will have of you and your services!
Your personal trainer business name should indicate what you do, relate to your target audience, and become recognizable over time.
To help get you started thinking about naming your personal training business, here are 100 creative personal trainer business names that are sure to inspire you:
Kinetic Training - "The Power of Movement"
Momentum Fitness - "Take the Leap"
Iron Core Performance- "Reach Your Peak Performance"
Bodytech Coaching- "Adding What Counts"
Push Personal Training - "Pushing Past Limits"
Fitting Form Studio - "Define Your Fit"
Mental Strength Athletics- "Find Your Edge"
Beyond Dynamics Exercise Center – "Going Further Together".
Topshape Training – "Making Positive Changes".
Evolve Endurance – "Go The Distance".
Uplift Sports & Fitness Studio – "Lift Upwards & Onwards".
Go Get Results Physical Training – "Dare To Excel."
Keep It Moving Newcastle Gymnasium– "Stay Active Every Day!"
Recharge with KK Strength Coaches– "Unlock Your Potential!"
Nestercise Health Club– "Nestle Into Optimal Health"!
Athletic Appeal Boot Camps–– "Make It Happen Today!"
Global Core Fitness Center— "Your World In Motion!"
Balance Exercises For Wellness—"Find Perfect Balance Today!".
Limitless Bodies—"Push Beyond Limits!"
Athletic Achieve Personal Trainers–Be Everything You Can Be!
Get Fit Now – "Take Control Of Your Fitness"
Athletik Coaching – "Unlock The Athlete Inside You"
CrossFit Velocity – "Power Through Performance"
Beast Mode Training – "No Limitations, Just Transformation"
Pushing Past Limits Fitness Studio – "Go Beyond Your Expectations"
Elevate Body & Mind – "Cultivate Balance For Optimal Health & Well-being"
Spyce Physique Training Studio– "Accelerating Transformation"
Precision Personal Training - "Train Smart, Achieve More"
Realistic Results Personal Training Center - "Reach Your Goals"
Pulse Fitness - "Your Heartbeat To Success"
Total Body Transformation Studios - "Get Into Shape Faster Than Ever Before"
Body Masters Gym & Trainers - "Find Yourself In Great Shape With Us!"
Midwest Strength Solutions - "Helping You Reach Your Peak Potential"
Fitness Academy for All Ages and Abilities - "Unlock Your Inner Superhero!"
The Forge PT Clubhouse - 'Achieve Breakthroughs In Mind And Body
"Thrive Fitness LLC"- 'Making Healthy Habits Stick!'
"Final Fit"- 'Transformative Workouts For A Lasting Lifestyle Change'
FitLife - "Your Path To A Healthier Future"
BodyFit By Tim - "Get Your Best Body with Personal Training"
Cut-N-Burn Fitness - "Train Harder, Get Leaner!"
Performance Edge - "Shape Yourself For Success!"
Muscle Moves Fitness - "Move It or Lose It"
The Kinetic Athlete – "Unlock Your True Potential"
Nourish Fitness – "A Healthy Journey Begins Here"
Trainology Fitness – "Train Smarter, Not Harder!"
Physique Coaching – "The Expert in You is Waiting!"
Pro muscle Trainer– "Power Up Your Life!"
Forge Ahead– "Be A Bodybuilder from Within!"
Built By You – "Take Control Of Your Health and Wellness Today!
PerfectBodies Unleashed – "Workouts for Extraordinary People!
Shift Fitness Studios– 'Your Weight Loss Solution Starts Here!'
EverywhereFits– 'Train Anywhere Life Takes You!'
Barefoot Running Coach– 'Three Steps to Injury-Free Running!'
Critter Conditioning– 'Tailor Made Workouts for Humans!'
Momentum Trainers' Center– 'Inspire Change Through Education.'
Devotion CrossFit Training School—' Reach New Levels of Strength.'
SportShape Academy—' Challenge Yourself Like Never Before.'
PhysiCore Inc.—' Live Better with Superior Core Strength.'
Stamina Pro—'Push Further than Before.'
HumanPotentialFitness—' Discover What's Possible.
Athletic Advantage Sports Performance Institute — 'Start Winning Now'.
SweatHouse Athletics — 'Helping Bring Out The Athlete In Everyone'.
Sparring Gear Athletics — 'Bring Out the Warrior Inside'.
High Octane Athletics — Training Athletes for Peak Performance
Zero 2 Hero Training Academy — Shaping Champions every day
Build It Fitness - "Your Body Awaits"
Weight Room Warriors - "Help You Win The Battle Of The Bulge"
Get Up & Go Fitness - "Endurance Is Next Level"
Sculpting Bodies - "The Shape Of Change"
Trainers Unleashed - "Train To Be Great"
Lean Machine – "Train For A Leaner Body"
Laser Focus Training – "Stay Focused On Your Goals"
Absolutely Fit Personal Training– "Get In Shape With Us"
Mindful Movement – "Movement That Matters"
Body Shapers – "Shape Your Future Now!"
Core Strength PT– "Keeping Your Core Strong!"
Vitality Training Solutions – "Unlock Your Inner Strength!"
Group Trained– "Let's Work TOGETHER!"
Endorphin Powerhouse — "Fall In Love With Exercise!"
Flexible Fitness Gym — "Flexibility Is Key To Success!"
Health MOTs Personal Trainer– "Get Motivated Today!"
Beat The Clock: fitness training. – "Beat Your Goals Everyday."
Stamina School — "Keep Moving Forward."
Total-Body Bootcamp gym – "Achieve Results Now!!
Elite Physiques-"Take It To The Limit!!"
Fitone personal training studio - "Fuel fitness goals with personalized training"
Monumental Fitness – "Strength for Life"
FitBodies By You – "Where Personal Training is Personal"
Body Personal Trainers - "Take You To The Next Level"
Compel Performance Coaching – "Harness Your Inner Performance"
Optimal Arnold Fitness – "The X Factor towards Real Results"
CoreXercise – "Train To The Core Of Your Potential"
Perfect Curve Gym - "Challenge Yourself Beyond Limits"
Limitless Strength - "Be Strong Beyond Belief"
Strong Foundation Coaching- "Building You For Success"
Beast Mode Bootcamp - "Unlock Your Potential Through Hard Work"
KineticKore Fitness- "Making Athletes From Ordinary People"
DynamoFitness Training- "Taking You To New Heights every day"
Iron Training – "More Muscle For You"
Fitness Masters – "Achieve Peak Performance"
Strength Coaching Solutions – "Achieving Goals with Focus"
Core Performance Training – "Be Your Best Self"
The Power of a Great Personal Training Business Name
The Power of a Great Personal Training Business Name
The name of your brand not only reflects the personality of your business but also helps potential clients remember and recognize you in the marketplace. The following are the reasons why it's important to have a powerful name for your personal training business.
Establishes Brand Identity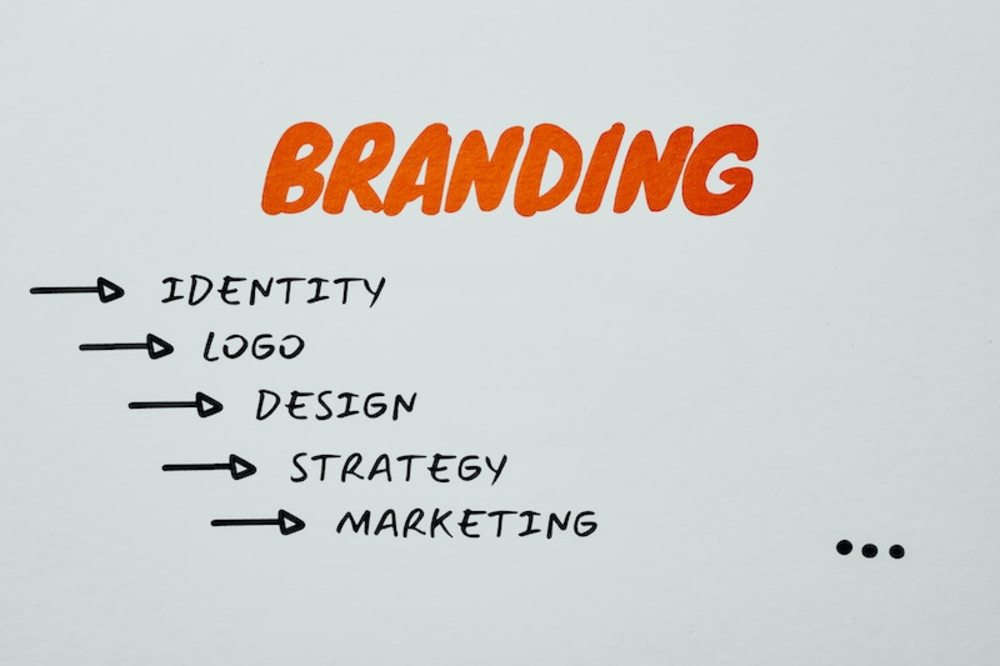 A memorable name establishes a unique identity that sets you apart from other personal trainers and businesses in the area.
It helps clients instantly recognize who you are and what services you offer. Plus, having an easily recognizable name makes it easier for people to refer you to their friends and family.
Creates Memorable Advertising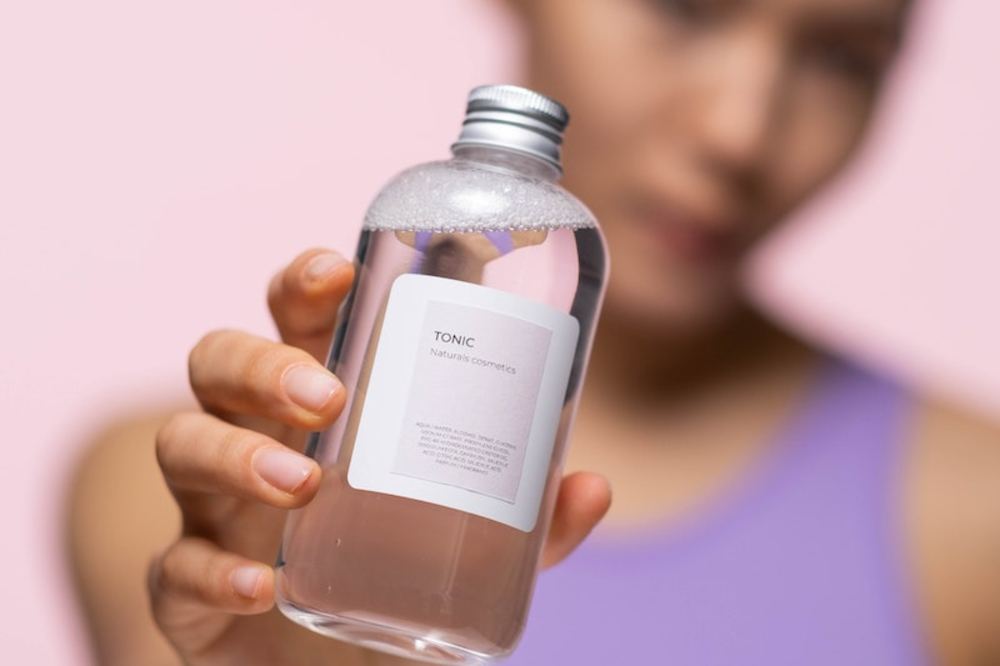 An attractive, catchy business name allows clients to remember your services long after they've seen or heard your advertisement.
This can help increase customer loyalty, create more personal training leads as well as create repeat business from happy customers who know exactly where to go when they need assistance with their fitness goals.
Strengthens Your Online Presence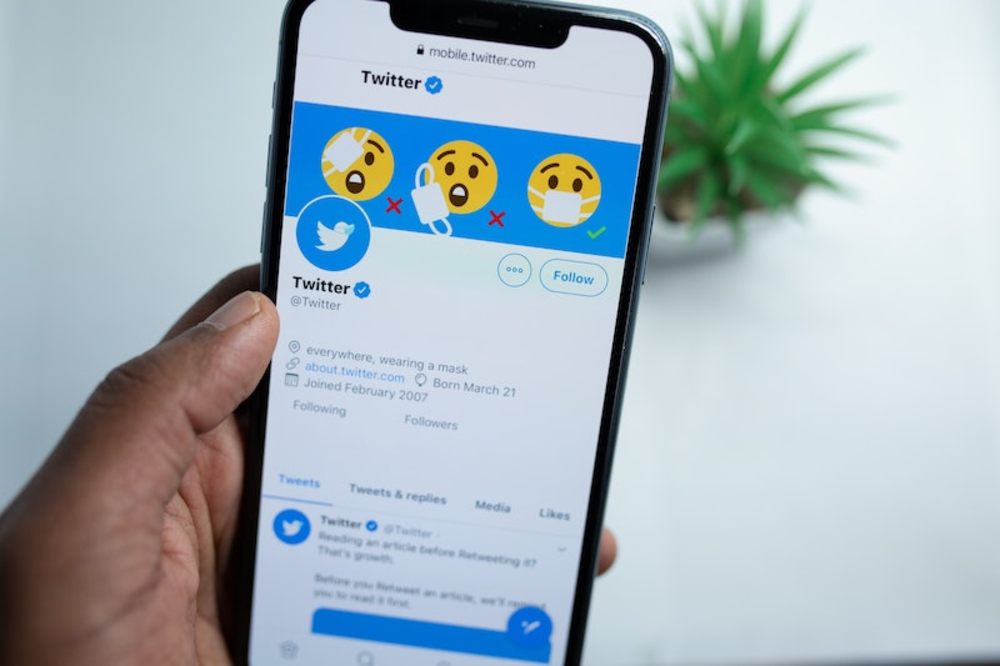 A strong online presence is essential for any successful personal training business today.
Having a powerful, memorable name can make it easier for potential personal training clients online to find you on search engines such as Google and Bing, increasing visibility and boosting website traffic organically without spending money on paid ads.
Enhances Professionalism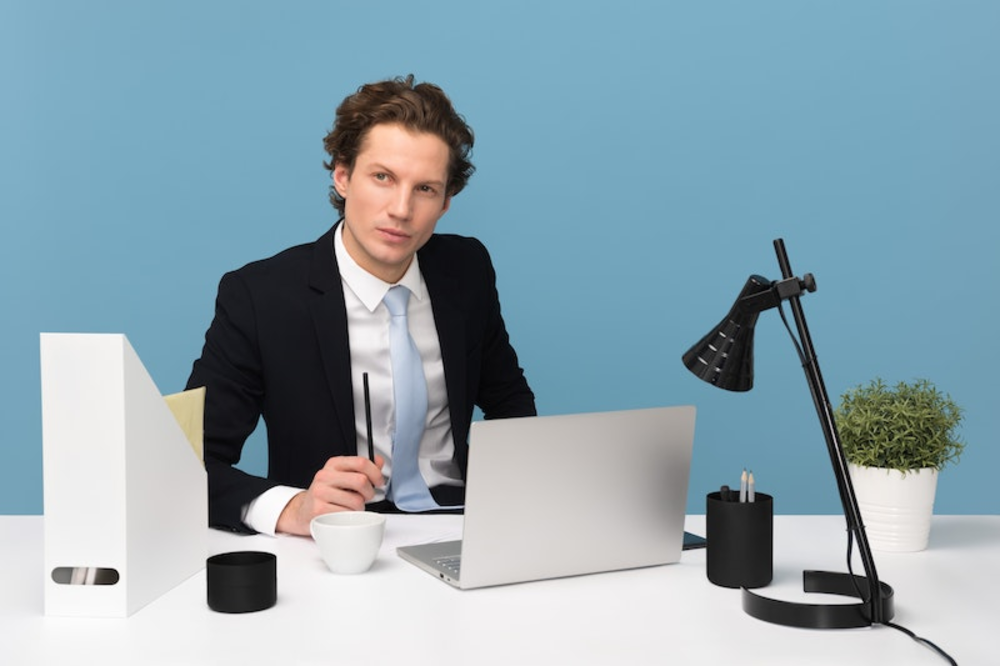 A powerful business name gives customers the impression that you're serious about what you do and that you take pride in providing quality services.
A professional-sounding name projects an air of confidence and trustworthiness which will encourage more people to try out your services over those offered by competitors with less impressive names.
Gives You Ownership & Control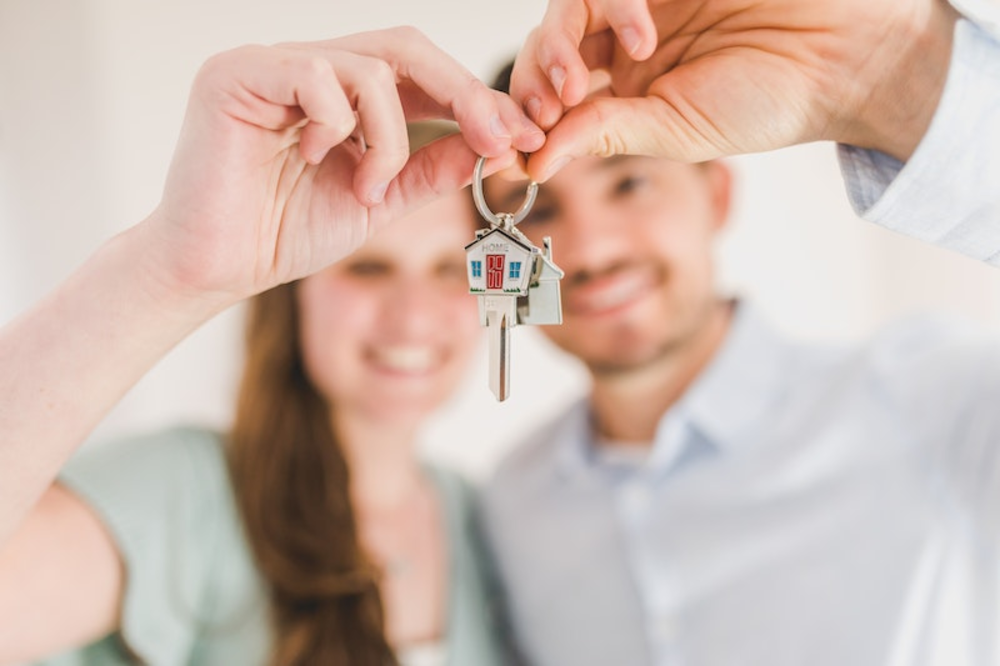 Having a great fitness training business name means that no one else can use it or claim ownership of it; it's uniquely yours!
You control how it's used, how often it's promoted, etc., allowing you to shape the image that the public has of your business and giving them something concrete—a great name to associate with your services whenever they hear about them or think about them in the future.
Bottomline
Choosing the perfect business name is an important step in launching your personal training business, but thankfully several strategies can help make this task easier.
Make sure your chosen name is descriptive, easy to remember, catchy, and unique so that it stands out from competitors while still conveying professionalism and trustworthiness.
Brainstorming different ideas is also helpful as well as researching if there are other businesses with similar names in your area before settling on one option!
With these tips in mind, finding the right personal training business name should become much less intimidating!