To maintain any type of business and run it smoothly, business owners must learn to embrace new developments and technologies rather than shun them. Otherwise, such companies face the threat of bankruptcy. Nowadays, outdated earning models are the biggest risk for older companies to go bankrupt since it is of an old structure and involves a lack of innovation. The same can be said for personal trainers in fitness studios. In this article, you'll learn more about how essential the transition from manual to automated administration using management software is nowadays for personal trainers to prevent any notion of bankruptcy.
Although the fitness industry in the United States has been on an accelerated incline for the past several years, it too requires businesses to embrace the new technological enhancements such as gym management software. If you're a personal trainer and you're still relying on outdated administration and manually organising and tracking your clients, it might be high time for you to upgrade your methods.
So, why should you switch from outdated personal trainer models to personal trainer management software?
outdated models do not offer any communication outside the gym and thus halter any relationship-building with clients
personal trainer management software saves personal trainers tons of administration time due to automation
it's incredibly easy to use and offers personal touches, etc reminders and, tips
most of your competitors have probably switched to personal trainer software, making it harder to retain clients
fewer staff requirements compared to outdated personal trainer models as management software do it all
Outdated models offer less communication and relationship-building with clients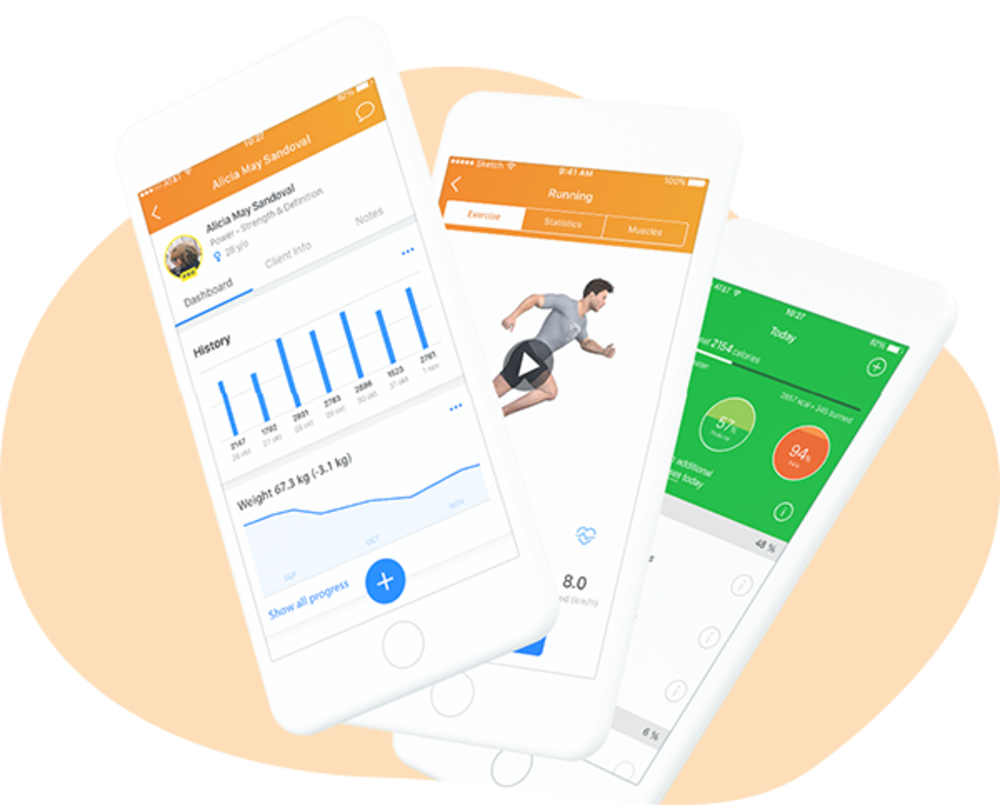 When Hugo Braam and his brother Paul started Virtuagym in 2008, they soon noticed that the fitness industry was 15-20 years behind in terms of technology.
"The fitness world was built by people who have a passion for sport and not for technology." - Hugo Braam, CEO Virtuagym
For most personal trainers, scheduling management and business plans is a nightmare. An integrated time clock would resolve this issue by tracking your employees' time-sheets. What if you could view and manage your schedule while at home or away from the gym? Using personal trainer management software, you could set your availability, add members to classes, view schedules and create or edit any appointments.
Clients also want tips and personal trainer expertise outside the gym as well. Using online personal trainer management software, personal trainers can manage nutrition and diet for each client which is done in a very short amount of time compared to doing it manually.
Personal training studio ptjoraline use Virtuagym. They have their own branded nutrition and training app. This allows them to coach their customers both online and offline.
"In our app, we create the training schedules and it is easier for you to follow the progression as an athlete as well as a personal trainer. If you have our nutrition coaching in your package, our dietitians can coach and motivate you 24/7." - Joraline, CEO ptjoraline
Outdated personal trainer models use up way too much time in manual administration
Outdated personal trainer models spend hours each week manually administrating tasks that could be easily automated. With personal trainer business plans provided in the software, your gym can become more profitable by automating tasks such as:
reporting, collecting dues, member check-ins, agreements and schedule management.
"I made more than 60-PDFs every month. I just wanted to make this process easier and faster for me. Because the company was growing so fast, I noticed that I could support fewer people myself. And that had to change. Because I wanted to focus more on guiding people than on doing the administration." - Joraline, CEO ptjoraline
With all your information stored in the studio management software, you can easily automate daily, weekly and monthly reports. Along with this, the personal trainer management software will take care of any due bills or pending payments. All agreements become electronic which saves any hassle with papers and everything will automatically be uploaded on the cloud instead of in files, as in outdated personal trainer models.
Personal trainer management software offer personal touches unlike in outdated models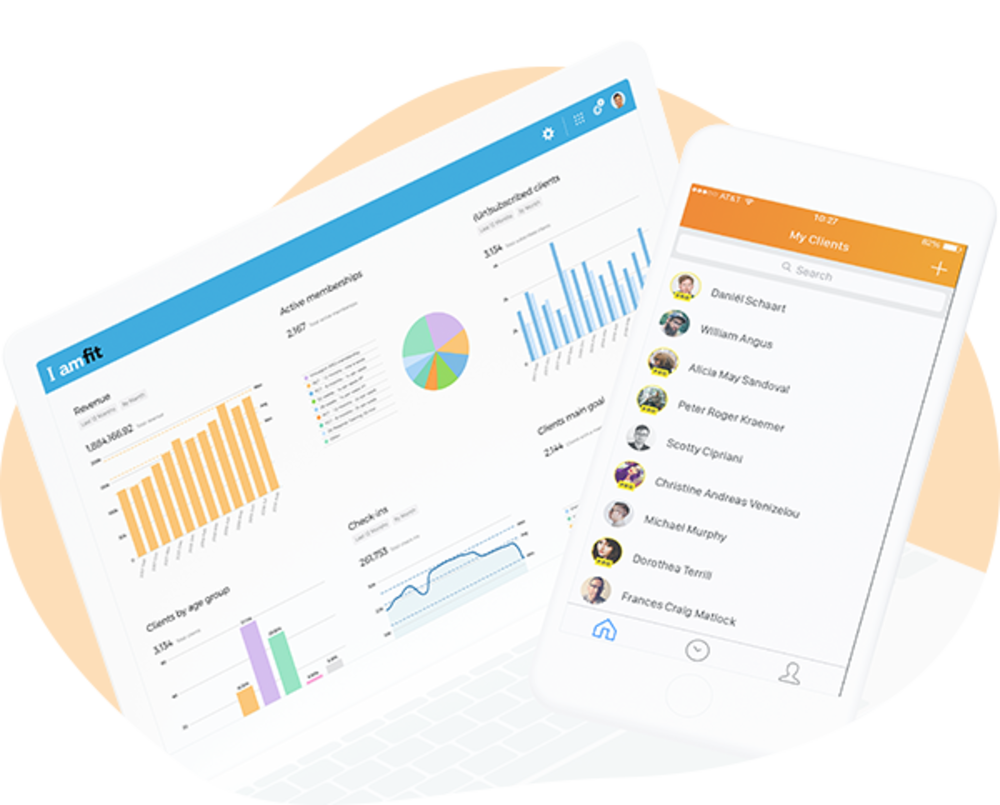 Unless you have a team of efficient and punctual personal trainer staff, bringing value to your business will be extremely hard. Outdated models tend to be only concerned with providing the service and collecting the payment, which is a huge problem. Personal trainer software, on the other hand, brings personal touches and value to your business.
Since it tracks your clients and is aware of the schedules, you're also able to send out automated inspiring and motivating messages when one of your clients hasn't been coming to the gym for a while. It's possible they feel a lack of motivation and your reminder might just be the thing to get them back into your gym. This helps your client realises the level of value that your fitness studio and ultimately may also help with customer retention.
Competitors have long switched to personal trainer management software
New technological developments are happening every day and due to this, gyms and personal trainers are at stake. Nowadays, you can find fitness apps that allow you to work out at home, track your diet and offer you tips and advice on how to better your technique. To help compete against such developments, personal trainers need to adopt personal trainer software to help enhance their training experience, save time and boost their professionalism.
These types of software aid you in your personal trainer journey and provide helpful business plans and management advice to better your business and improve consumer growth. Any outdated personal trainer model can not thrive in this new era due to these technological enhancements.
Outdated personal trainer models require staff unlike personal trainer software that does it all
If you're still manually administrating tasks and managing schedules for your clients without any use of software, you must be aware that this isn't a one-man job. It requires time, money and energy to manage each and every client of yours.
Thanks to the changing era, this could be all be done in online personal trainer management software where you can automate your administrative tasks and manage schedules with no need for any staff. The software does it all for you, with no delay or human errors.
All in all, one of the most important things you can have that will keep your customers happy, enhance your personal trainer experience, and keep up with modern times is personal trainer software. Compared to outdated models, incorporating personal trainer management software into your business will prove to be very useful and will prevent any risk of bankruptcy.