© Third Space
Welcome to a world where fitness meets luxury, and sweating becomes stylish. In this blog, we're taking you on an exhilarating journey to the finest** luxury fitness clubs around the globe**. 
If you own a boutique studio or gym, you're in the right place! We've curated for you the most exclusive spots that combine top-notch fitness services with premier amenities.
Let our Top 10 luxury fitness clubs inspire you, and discover the unique aspects that set them apart from the crowd. From exclusive workout spaces to custom wellness experiences, these clubs offer an unparalleled fitness journey.
But what does this mean for you as an owner? By taking a closer look at these exceptional establishments, you can gain valuable insights to position your own studio and enhance your offerings.
Learn from the best, and discover how integrating similar elements and first-rate services can take your fitness club to the next level.
TOP 10 Luxury Fitness Clubs Worldwide: The Ultimate Fitness Experience
#1 E by Equinox (New York City/Los Angeles): Kickboxing as a Stress Management Tool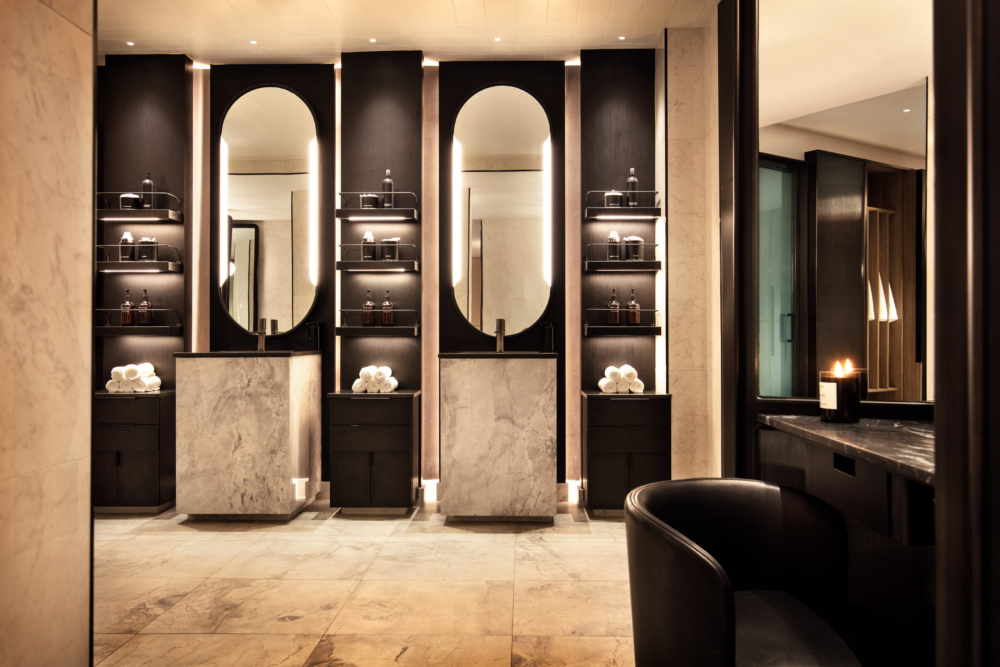 © Equinox
E by Equinox is a luxurious fitness studio with multiple locations worldwide, distinguished by its exclusive facilities, modern design, and high-quality training equipment.
To train in this club, members must shell out $26,000 per year.
Particularly notable is the extensive range of classes, spanning from innovative group fitness classes to individually tailored training sessions.
E by Equinox also sets itself apart through its highly qualified personal trainers, who develop customized training programs to achieve the individual goals of its members.
An absolute highlight is "The Cut" - an intense workout that combines elements of martial arts, cardio, and strength training. Here, members can enhance their punching power with special punching bags and receive guidance from experienced trainers in the intricacies of boxing and kickboxing.
#2 Third Space (London): Workout in Silent-Disco Style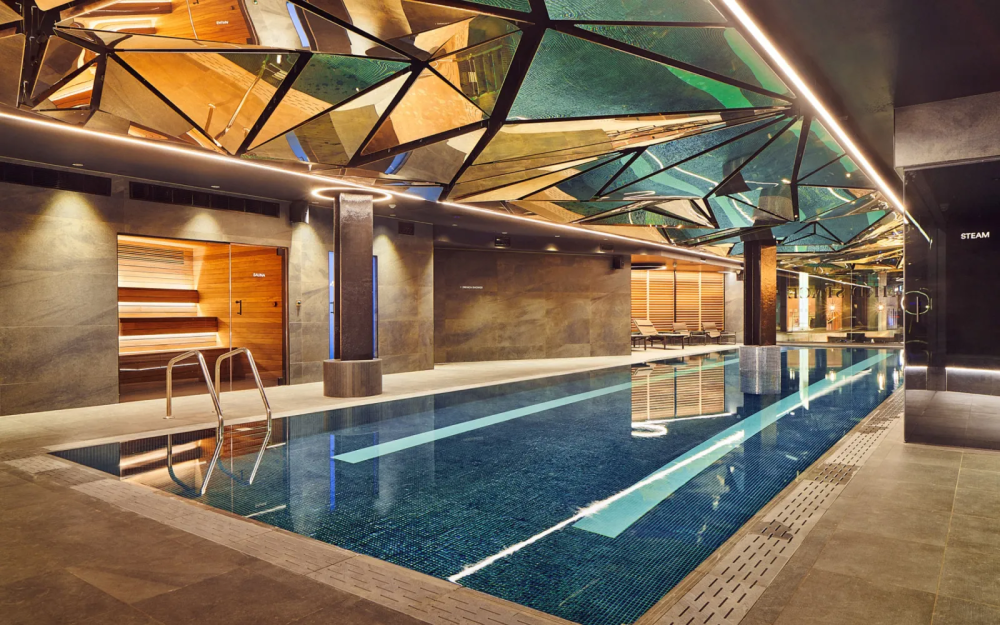 © Third Space
Third Space in London is a renowned luxury club known for its exceptional architecture and contemporary ambiance.
Membership in this club will set you back a hefty £265 per month.
The club provides a variety of fitness opportunities, including top-tier strength and cardio equipment, an extensive range of classes, and personal training sessions.
A unique feature of Third Space is the luxurious wellness area with a pool, sauna, and spa facilities, offering members ultimate relaxation after their workout.
The Third Space club also captivates with its unique offerings like a climbing wall, boxing ring, and the "Sweat X" workout in Silent Disco style.
Imagine walking into the class, putting on your headphones, and letting the thrilling music and motivating instructions guide you.
The "Sweat X" workout combines various exercises and movements into an energy-charged routine that gets you sweating while simultaneously immersing you in an electrifying atmosphere.
#3 WOOM Center (New York City): A Unique Sensory Journey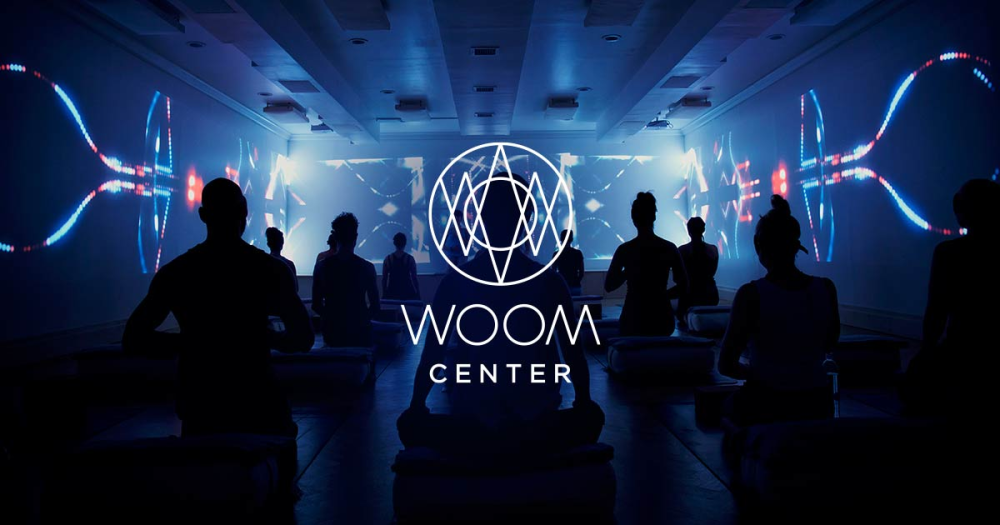 © WOOM Center
The WOOM Center in New York City is a unique luxury fitness studio focusing on holistic well-being. It offers yoga and meditation classes, combined with immersive sound experiences and light therapy.
This innovative concept creates a unique atmosphere that stimulates the senses and promotes deep relaxation. The WOOM Center stands out for its creative fusion of physical activity, mental health, and aesthetic design.
In the yoga classes, live musicians accompany participants with soothing sounds to establish a deeper connection between the body and mind. This immersive experience allows you to forget the daily grind and opens the doors to inner peace and balance.
In this video, you will gain insight into the diverse workshops of the WOOM Center in New York City. For instance, you'll see a meditation class where participants are accompanied by enchanting opera music.
#4 R1 Sports Club (Munich): The Unique 3-Station Boxing Workout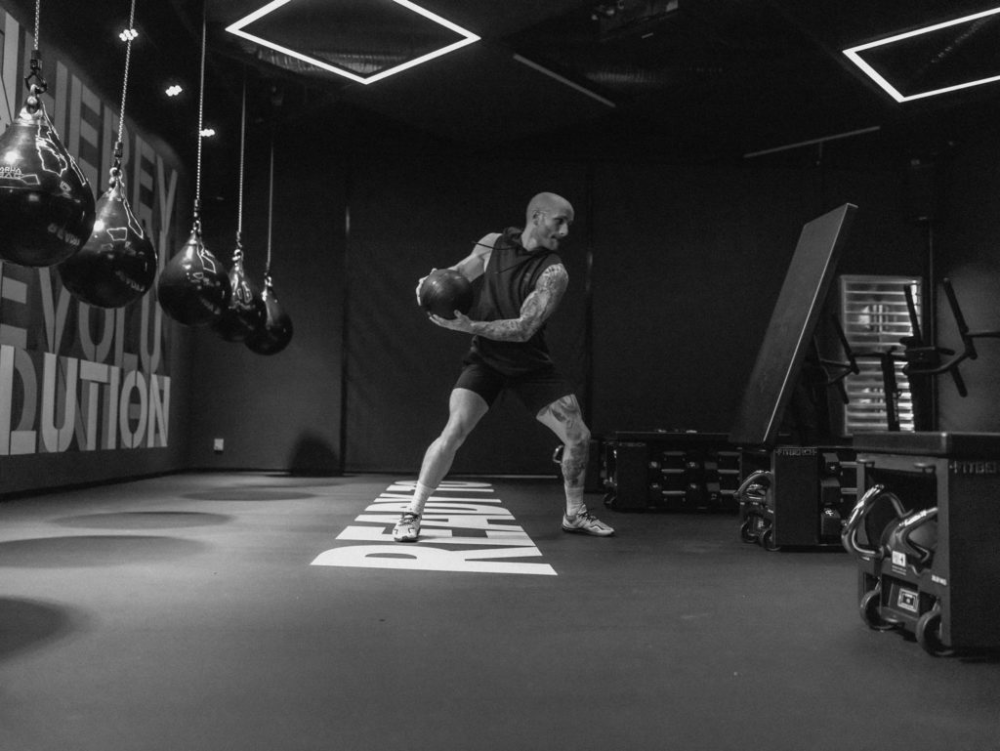 © R1 Sports Club
The R1 Sports Club is a luxurious studio in Munich. It offers a wide range of fitness options, including the opportunity to develop individual training programs with professional personal trainers that are specifically tailored to the needs and goals of the members.
In this regard, the innovative Bxng ** ** stands out, where members can enhance their fitness through a combination of boxing and functional training.
The Bxng training is structured into three stations:
1. AQUA BAGS
At the first station of the BXNG workout, members will train with predetermined punch combinations on the Aqua Bags, boxing bags filled with water, which are gentle on their wrists. The duration of this station varies depending on the BXNG format.
2. FIT BENCH
This station is all about functional training. Members shape their bodies with the most effective exercises from a Total Body Workout. The pulse may cool down slightly here, but the muscles will certainly feel the burn!
3. CARDIO
At the third station, members are put to the test, challenging their stamina. On the Air Runners, a treadmill with a slightly different engine (that is, the runners themselves!), and the Air Bikes, a combination of an elliptical trainer and a bicycle, they have a chance to work out the entire body and showcase their capabilities.
#5 Holmes Place (London, Berlin, and Barcelona): Revolutionary Fitness Experience with DNA Tests and Digitalization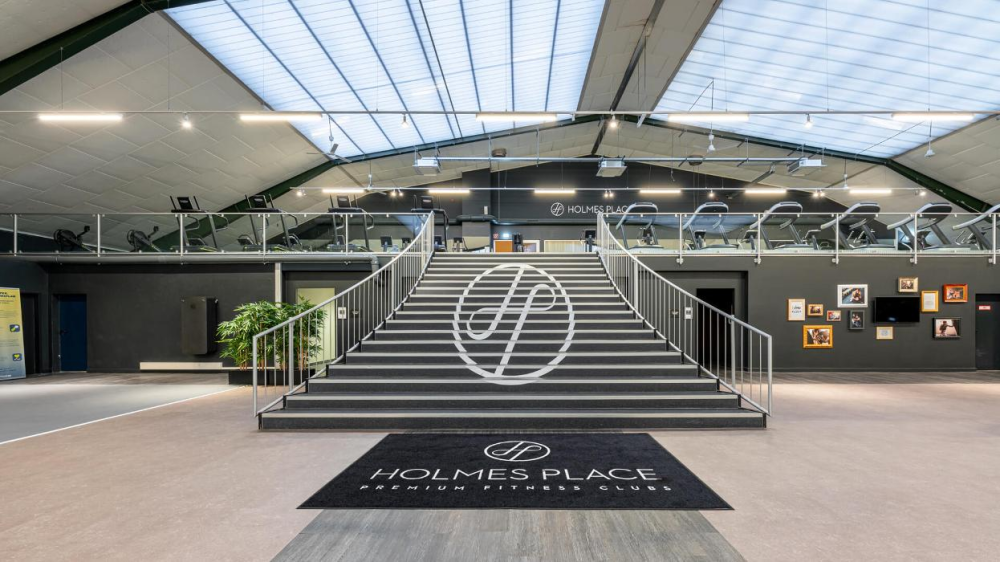 © Holmes Place
Holmes Place is an internationally recognized fitness chain, operating luxurious studios in various cities worldwide. These studios are distinguished by their stylish decor, high-quality fitness equipment, and a wide range of fitness classes.
A membership at this studio costs about €80 per month.
A notable feature of Holmes Place is the emphasis on a holistic approach to health, which includes not only the fitness offerings but also wellness areas, spa services, and nutritional counseling.
In addition to quality fitness offerings, Holmes Place stands out through personalized DNA tests. Members can better understand their genetic predispositions for fitness and health, receiving individually tailored training and nutrition plans.
With an advanced strategy and in collaboration with Virtuagym, a leading provider of fitness software, Holmes Place offers its members an exclusive fitness offering that ensures top quality even in the digital world.
From an extensive library of in-house online classes to individual training plans, Holmes Place meets the needs of its members through a central platform.
With this innovative approach and the combination of elegant style with advanced technology, Holmes Place stands out as a pioneer in the fitness industry.
In this article, you'll find the success story of Holmes Place's collaboration with Virtuagym.
#6 GHOST (New York City): Pure Luxury with VIP Care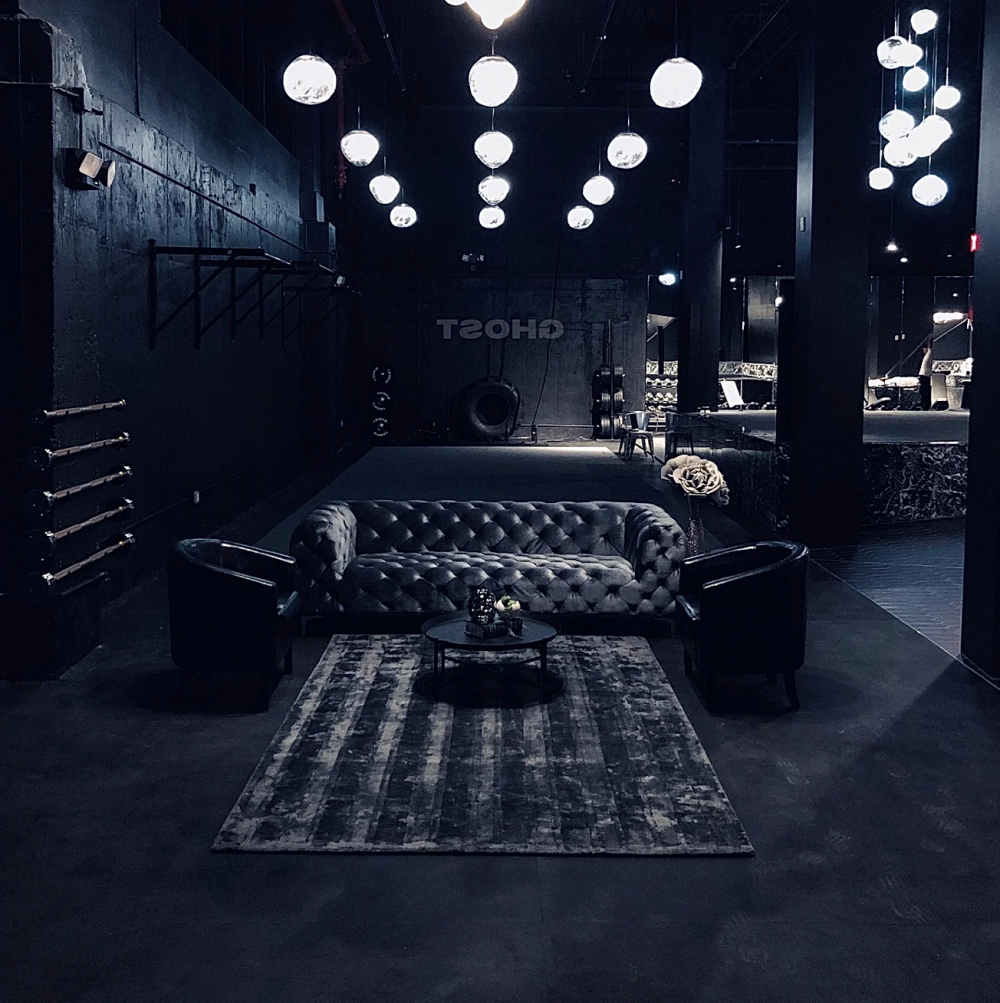 © GHOST
GHOST in New York City is an exclusive luxury studio that specializes in personalized training programs.
Membership at this studio costs $275 per month.
Members receive customized training plans and have access to a wide range of training equipment and highly qualified personal trainers.
What makes GHOST special is the discretion and privacy offered to members. The studio has private training rooms and offers a secluded space where celebrities and high-profile individuals can train unnoticed.
The "VIP Training" service of GHOST ensures that everyone can reach their fitness goals in an exclusive and discreet environment. This level of care costs members $200 per session.
#7 KX (London): Cryotherapy and Luxury Fitness Combined for Holistic Well-being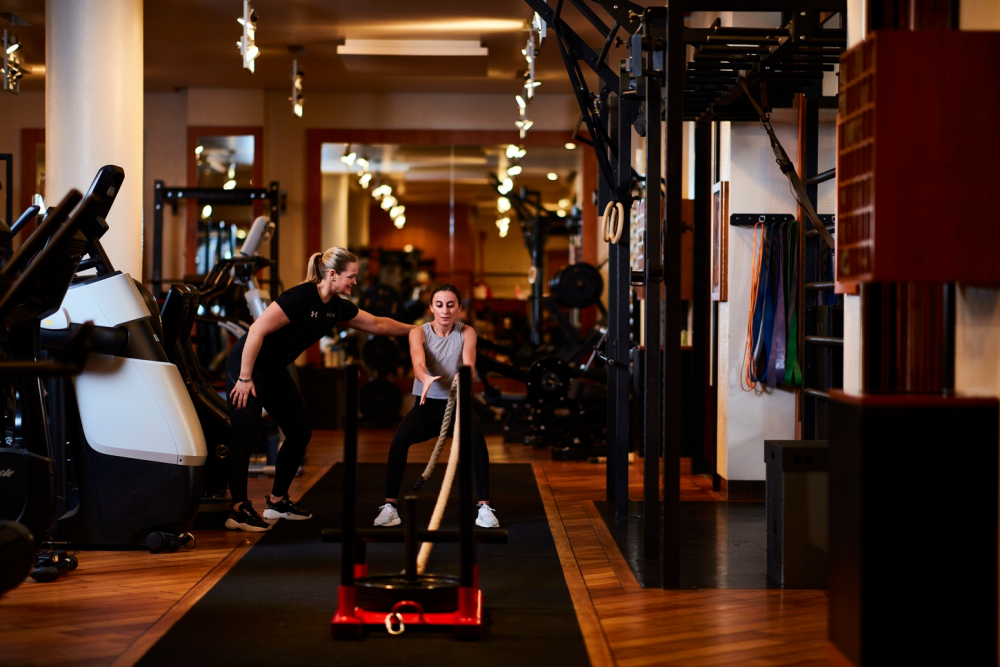 © KX Gym
KX is an exclusive fitness studio in the heart of London, combining luxury and wellness. The studio offers state-of-the-art fitness equipment, personalized training sessions, and a wide range of classes.
A membership at this studio costs members £615 per month.
A special attraction of KX is the wellness center with luxurious spa facilities, including a heated swimming pool, saunas, and steam rooms.
KX also stands out for its extensive range of holistic health services, including nutritional counseling, physiotherapeutic care, and medical consultation.
In addition to state-of-the-art fitness opportunities, the studio offers a unique "Cryo-Spa Experience."
Cryotherapy is used to promote the regeneration and performance enhancement of members. In an ice chamber, low temperatures are used to revitalize the body and alleviate stress.
#8 Blanche (Paris): Where Fitness Becomes Art - A Unique Fusion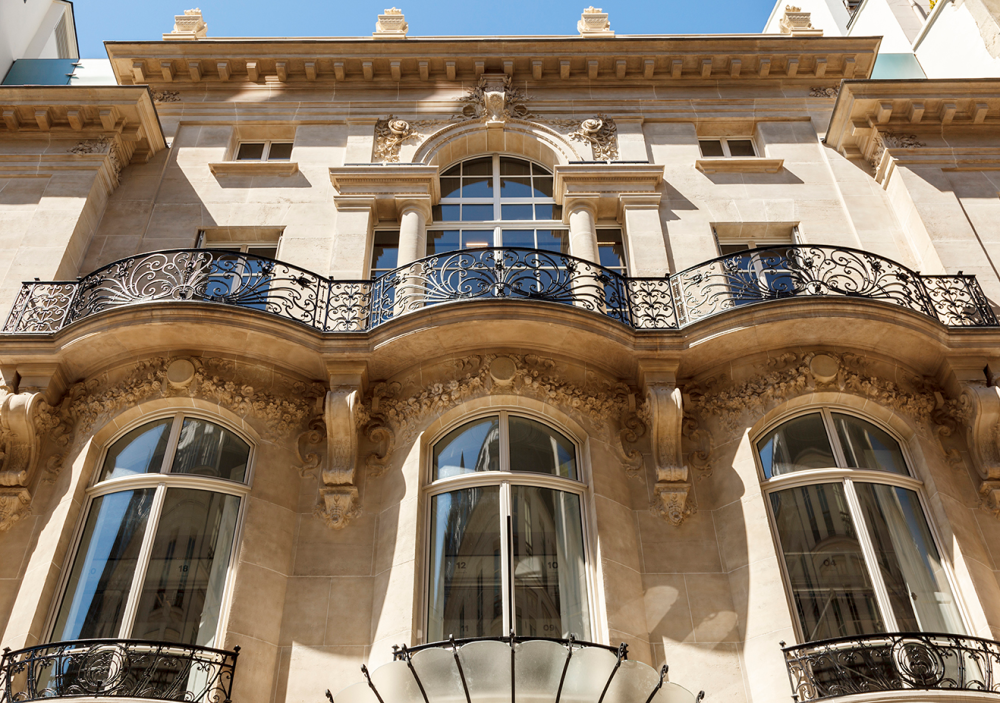 © Blanche
Blanche is an elegant and exclusive fitness studio in Paris, renowned for its sophisticated design and luxurious atmosphere.
A basic membership at this studio costs members €2,400 per month.
The studio offers a variety of fitness opportunities, including state-of-the-art equipment, personal training, and customized classes. A standout feature of Blanche is the integration of art and culture into the fitness experience.
The studio regularly hosts art exhibitions and cultural events, creating a unique and inspiring environment, such as yoga classes surrounded by temporary art installations.
This unique blend of art and fitness creates an inspiring and aesthetically pleasing environment.
In this article, you'll find a full tour of the studio.
#9 Wellness Sky (Belgrade): Fitness with Breathtaking Views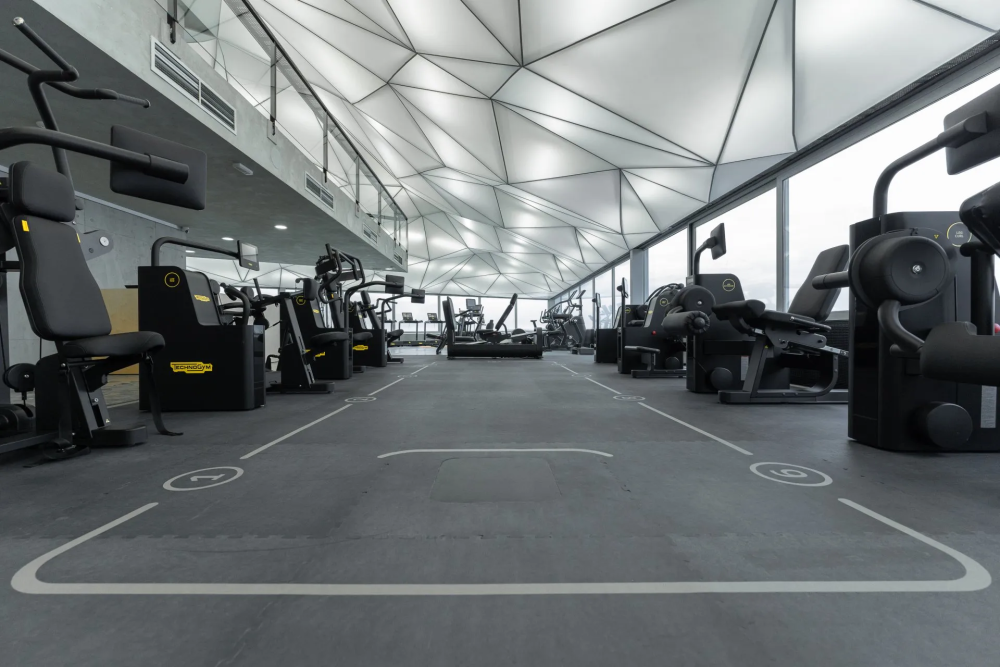 © Wellness Sky
Wellness Sky in Belgrade is a remarkable luxury studio with a breathtaking view of the city. The studio's large windows allow members to enjoy the impressive cityscape during their workouts.
Members can harness the energy and beauty of the surroundings to take their workout to a new level, all for €84 per month.
A special feature of Wellness Sky is the clever integration of the city view into the training ambiance. By utilizing the stunning view, the studio turns working out into an inspiring experience.
This studio offers the perfect balance between fitness and relaxation, harmonizing body and mind.
#10 South Kensington Club (London): Exclusive All-Round Experience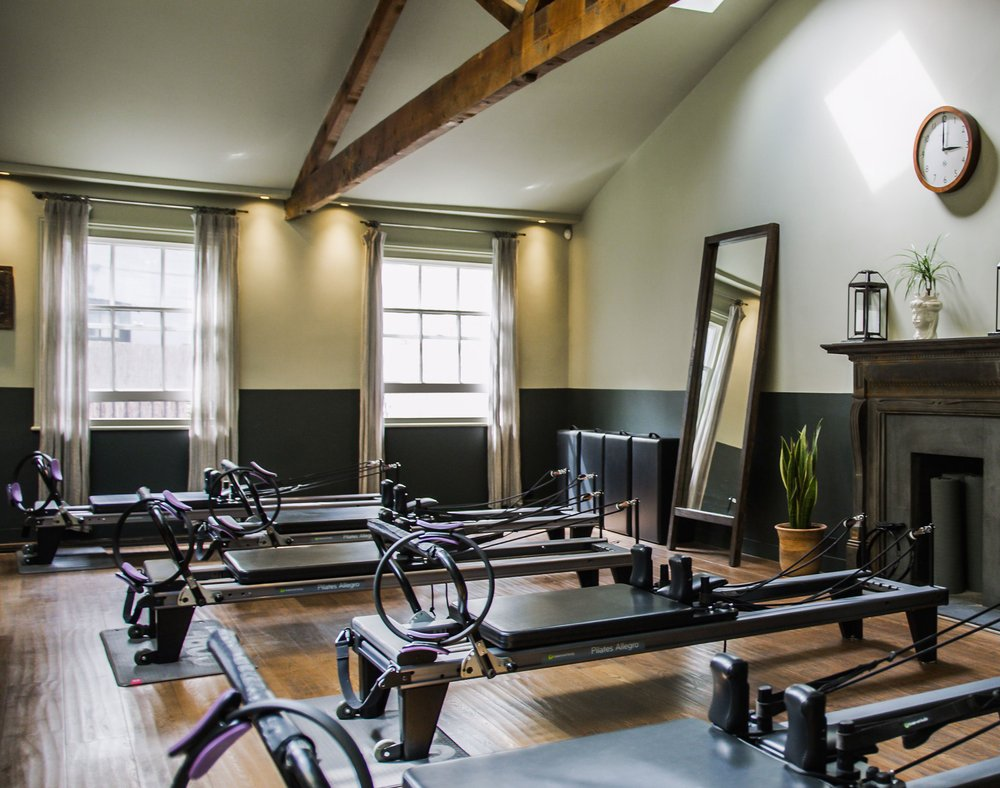 © South Kensington Club
The South Kensington Club in London is an exclusive fitness and wellness club offering luxurious facilities and a unique ambiance.
Membership starts at an annual fee of £3,900 and includes an additional one-time registration fee of £900.
In addition to modern fitness equipment and top-notch training opportunities, the clubhouse features a private courtyard garden, serving as an oasis of tranquillity.
The South Kensington Club also stands out for its diverse cultural program, which includes art events, readings, and cooking classes, offering members a holistic experience.
Additionally, the studio offers a variety of wellness experiences such as massages, saunas, and steam baths. Members can indulge here in an oasis of relaxation.
The Residents' Club, offers guests a unique living and club experience. While the South Kensington Club is an exclusive fitness and wellness club, The Other House offers a unique concept of living and private club life.
With a variety of boldly designed club apartments and the new Club Combos, perfect for groups of four to ten people, the club emphasizes individual comfort and privacy.
In addition to stylish living spaces, there are private meeting and dining rooms, exclusive facilities like bars, a cinema room, and an extensive wellness offering.
In addition, The Other Kitchen street cafe, The Owl and Monkey cocktail bar, and the library invite guests and visitors to linger. The Other House South Kensington thus provides a unique temporary home for anyone wanting to enjoy local flair.
What Makes Luxury Fitness Gyms So Special - And What You Can Learn From It!
Luxury fitness gyms stand out for their specific focus on a unique, exclusive market segment. They cater to discerning customers who value high-quality fitness offerings and a first-class experience.
These studios consciously position themselves in the premium segment of the fitness market, distinguishing themselves from conventional fitness gyms.
1. Personalization is Key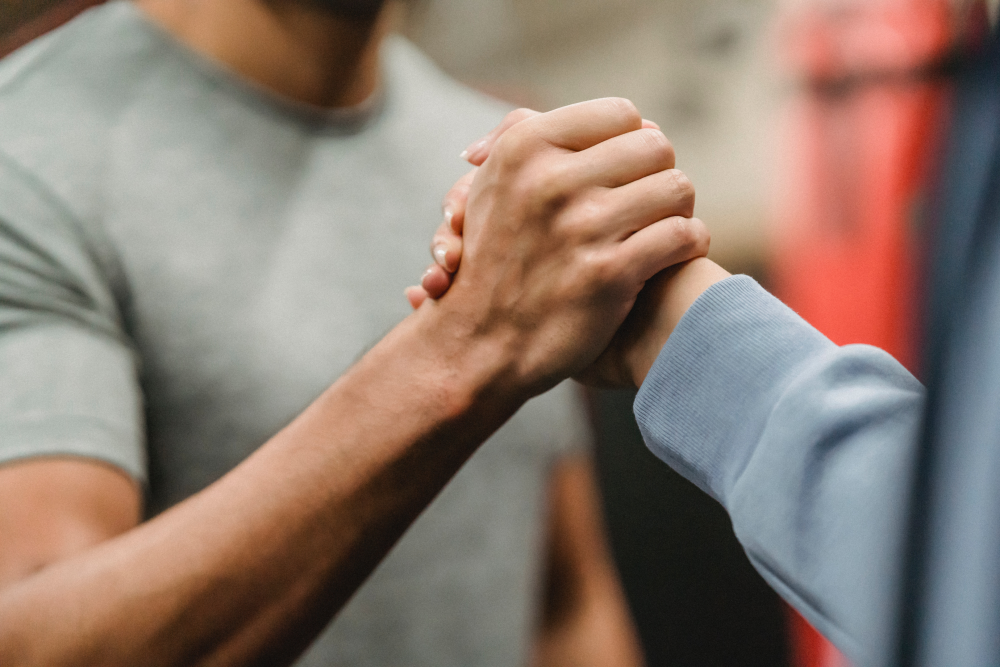 Luxury studios understand that every client has unique needs. They offer customized training programs, personalized nutritional counseling, and individual care.
You can adopt this approach by getting to know your members better and specifically addressing their goals and preferences.
Here are a few tips:
Conduct a thorough member analysis: Collect information about the goals, preferences, health statuses, and fitness levels of your members. This can be done through questionnaires, conversations, or a digital platform.
Create customized training plans: Based on the collected information, develop individual training plans for each member. Consider their goals, preferences, schedules, and fitness levels.
Offer personalized nutritional counseling: Work with nutritionists to help members develop customized nutritional plans that support their fitness goals.
Create a supportive environment: Motivate and encourage your members through regular feedback sessions, challenges, or reward programs. Create a positive and supportive atmosphere where members feel comfortable and inspired.
Provide regular training for your staff: Ensure that your training team has up-to-date knowledge and skills to provide individual care and support. Regular training keeps them abreast of the fitness industry.
2. Exclusive Training Spaces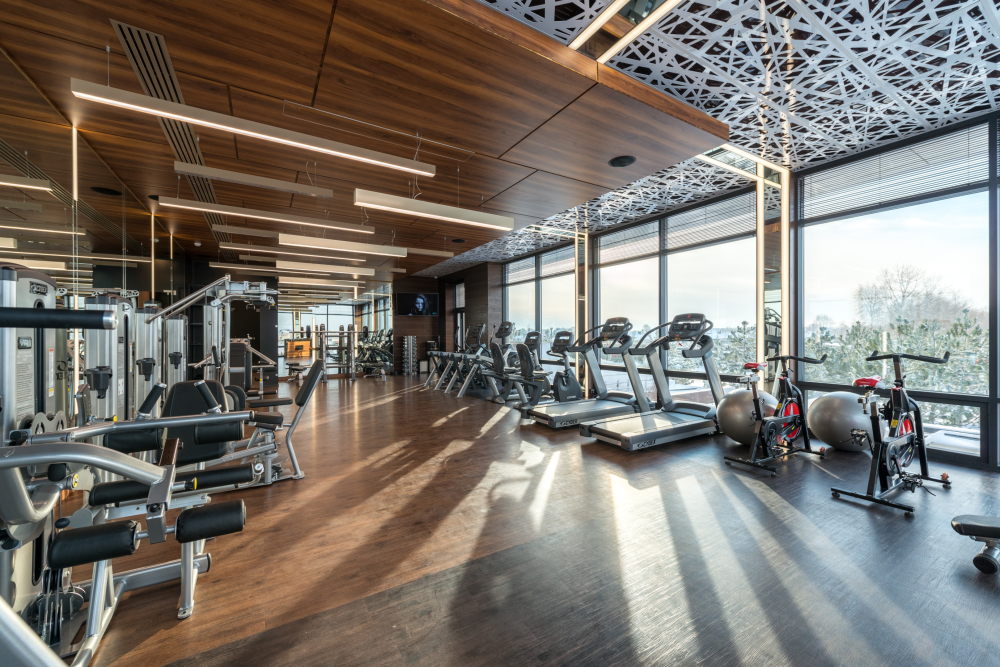 Luxury studios prioritize first-class training rooms that offer a unique atmosphere. From futuristic designs to luxurious materials, they create an inspiring environment.
You can adapt this by investing in the design of your spaces.
Here are a few tips:
High-quality equipment: Invest in high-quality fitness equipment and training gear. Choose brands and models known for their quality, functionality, and durability. Also, consider additional equipment like mirrors, dumbbells, kettlebells, and training mats to provide a diverse selection for your members.
Inspiring design: Design your spaces with a unique and inspiring design. Choose an aesthetically pleasing color palette and ensure pleasant lighting. Also, consider the arrangement of the equipment and training areas to ensure a smooth operation and optimal use of space.
Comfortable atmosphere: Create a comfortable atmosphere in your gym. Ensure good ventilation and air conditioning to guarantee suitable temperature and air quality. Provide enough seating, changing rooms, and showers to enhance the comfort of your members.
3. Innovative Technology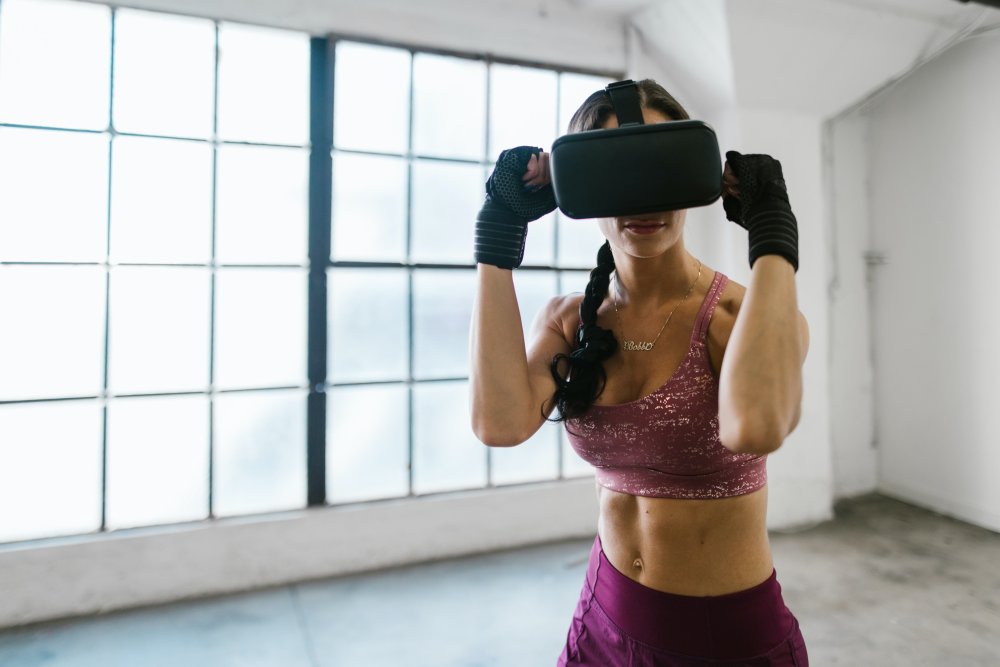 Luxury studios utilize advanced technologies to enhance training and engage members. You can use technology to offer your members new and exciting training opportunities.
Here are a few tips:
Virtual reality workouts: Incorporate virtual reality systems in your gym to offer members an immersive training experience. With VR glasses, they can participate in virtual training programs and immerse themselves in different environments.
Biometric trackers: Provide biometric trackers, which allow members to track their training performance, heart rate, calorie burn, and progress. This technology enables members to set their goals, measure their progress, and stay motivated.
Interactive challenges: Introduce interactive challenges where members can compete against each other. Use technologies like interactive screens or gym software to track participants' performance in real time and create leaderboards. This creates a playful atmosphere and promotes competitive spirit.
Connected strength: Use smart machines in strength training. These machines are equipped with sensors that analyze movements and provide feedback. Members receive individual guidance and can track their progress to train more effectively and safely.
Virtual classes: Offer virtual classes where members can participate in live or recorded training sessions. Use video streaming platforms or specialized fitness software to provide access to high-quality training content, regardless of location and time.
Check out this blog for a guide on how you can use artificial intelligence as a fitness expert: AI and ChatGPT for fitness professionals
4. Focus on Wellness and Relaxation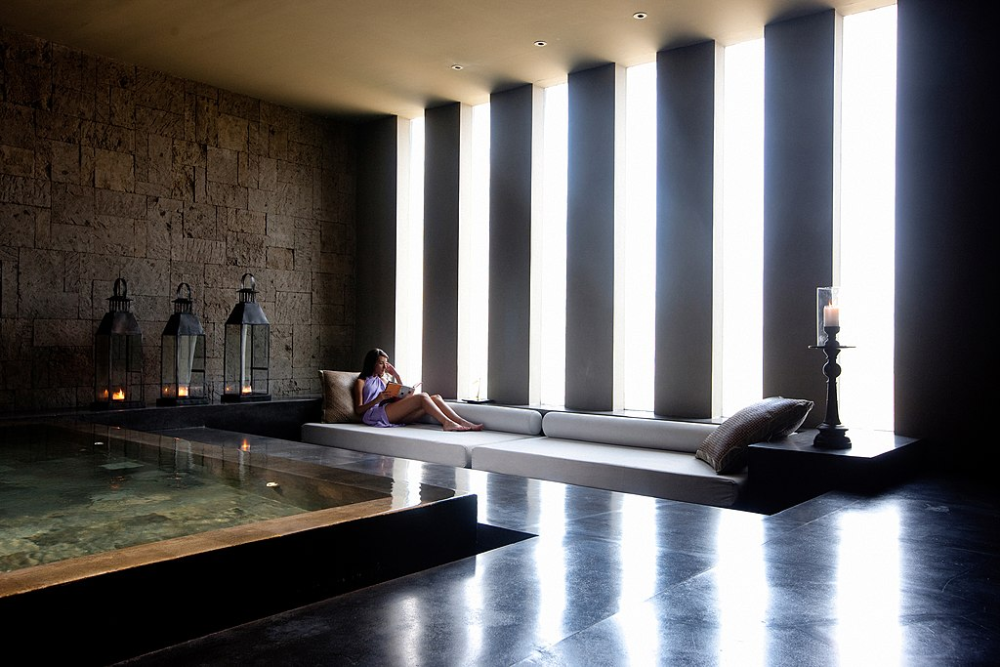 Luxury studios place a high emphasis on the well-being of their members. They offer wellness facilities like spas, massages, and saunas.
You can adapt this by creating relaxation areas and offering additional wellness services.
Here are a few tips:
Offer yoga and meditation classes: Provide regular yoga and meditation classes to give members the opportunity to relax and calm their minds. Ensure qualified teachers and create a separate room that exudes peace and harmony.
Organize wellness events: Plan special wellness events or workshops where members can learn new relaxation techniques. Invite experts to speak on topics such as stress management, mindfulness, or healthy eating to strengthen awareness of holistic well-being.
Form partnerships with wellness providers: Cooperate with local wellness providers like spas, therapists, or nutritionists to offer your members exclusive deals or discounts. Such partnerships extend the wellness offerings of your gym and strengthen your local networking.
5. Exclusive Membership Benefits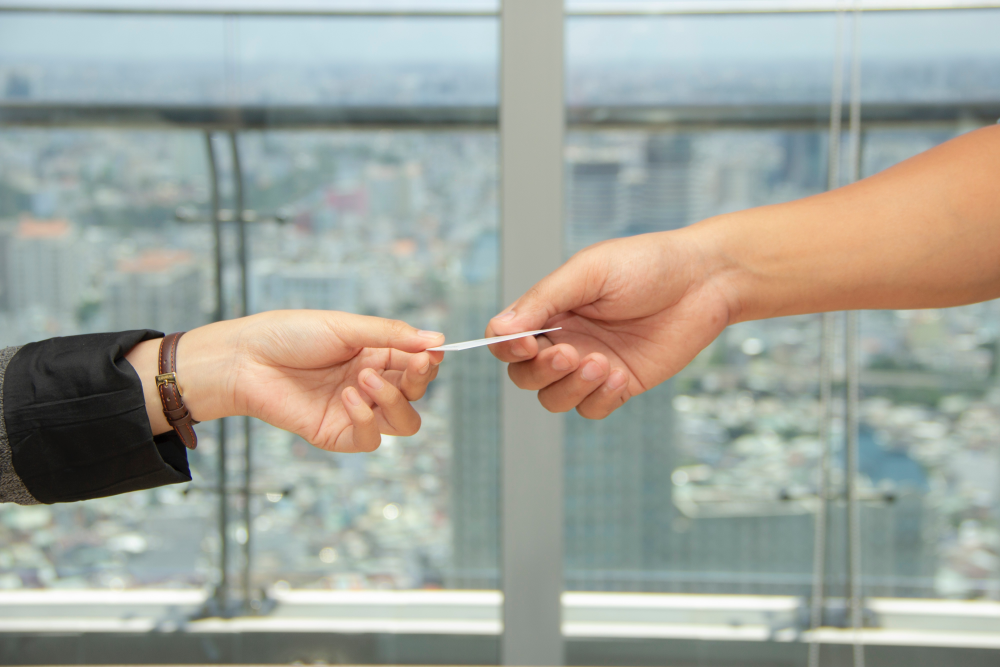 Luxury studios create exclusive benefits and privileges for their members to offer a unique and rewarding experience. These special perks strengthen member loyalty and appreciation.
Here are a few tips on how you can offer exclusive membership benefits:
Establish VIP lounges: Create a separate area in your gym exclusively accessible to VIP members. Design this area with high-quality furniture, special amenities, and top-class service to offer members an exclusive experience.
Organize special events: Regularly plan special events such as exclusive workshops, seminars, or fitness challenges accessible only to members. These events can serve to provide additional motivation and strengthen the sense of community among members.
Offer discounts at partner businesses: Cooperate with local businesses such as sports clothing stores, restaurants, or wellness providers to secure exclusive discounts or special offers for your members. This not only strengthens the members' attachment to your gym but also offers them additional benefits outside of the studio.
Introduce a reward system: Implement a reward system where members can collect points they can exchange for certain privileges or rewards. This could include free training sessions, upgrade opportunities, special gifts, or vouchers for your shop.
Conclusion
Luxury fitness gyms offer their members an exceptional training experience that stands out from traditional gyms.
By focusing on personalization, exclusive training spaces, innovative technology, wellness and relaxation, and exclusive membership benefits, they create a unique environment that meets the needs of their demanding customers.
As a gym owner, you can learn from these approaches and implement them in your own studio. Seize the opportunity to elevate your gym to a new level by adapting the peculiarities and successful strategies of luxury fitness gyms.
Doing so will delight your customers, promote their well-being, and secure long-term success for your studio.
Be bold, innovative, and always strive for excellence – and your gym will stand out from the crowd and occupy a unique position in the market.