Dive into the crucial steps with us to put your successful personal training business on the map! We'll walk through everything together: from outlining your business plan and selecting the ideal business structure to developing your unique brand and offerings.
Learn about setting up your space, selecting equipment, personal training business building client loyalty, and positioning yourself in a competitive market. We explore marketing, client management, and entrepreneurship in the fitness industry.
This guide is designed specifically for you as a beginning personal trainer.
1. Why do you want to become a personal trainer?
Becoming a personal trainer is about more than fitness; it's about possessing the unique combination of knowledge, passion, and empathy that makes a difference in the lives of others.
1.1 It starts with a passion
Before you begin, it is essential to understand why you want to become an independent personal trainer. Ask yourself why you are passionate about fitness and what satisfaction you get from helping others.
Next, identify what drives and motivates you. Is it the transformation of people, the love of sports, or perhaps a personal fitness journey you've been on? Your motivation is what sets a good personal trainer apart from the rest.
1.2 Personal trainer training
Anyone can call themselves a personal trainer, but the real magic happens when you take your knowledge, skills, and dedication to the next level.
And yes, you do need the right education to learn more about the human body, training, nutrition, and lifestyle.
You don't want to be just another trainer. You want to be the trainer that people drive around for, just to get that essential guidance and that dose of positive vibes.
That means you need to not only feel the passion but also have the knowledge to get your clients working out safely, effectively, and with a big smile.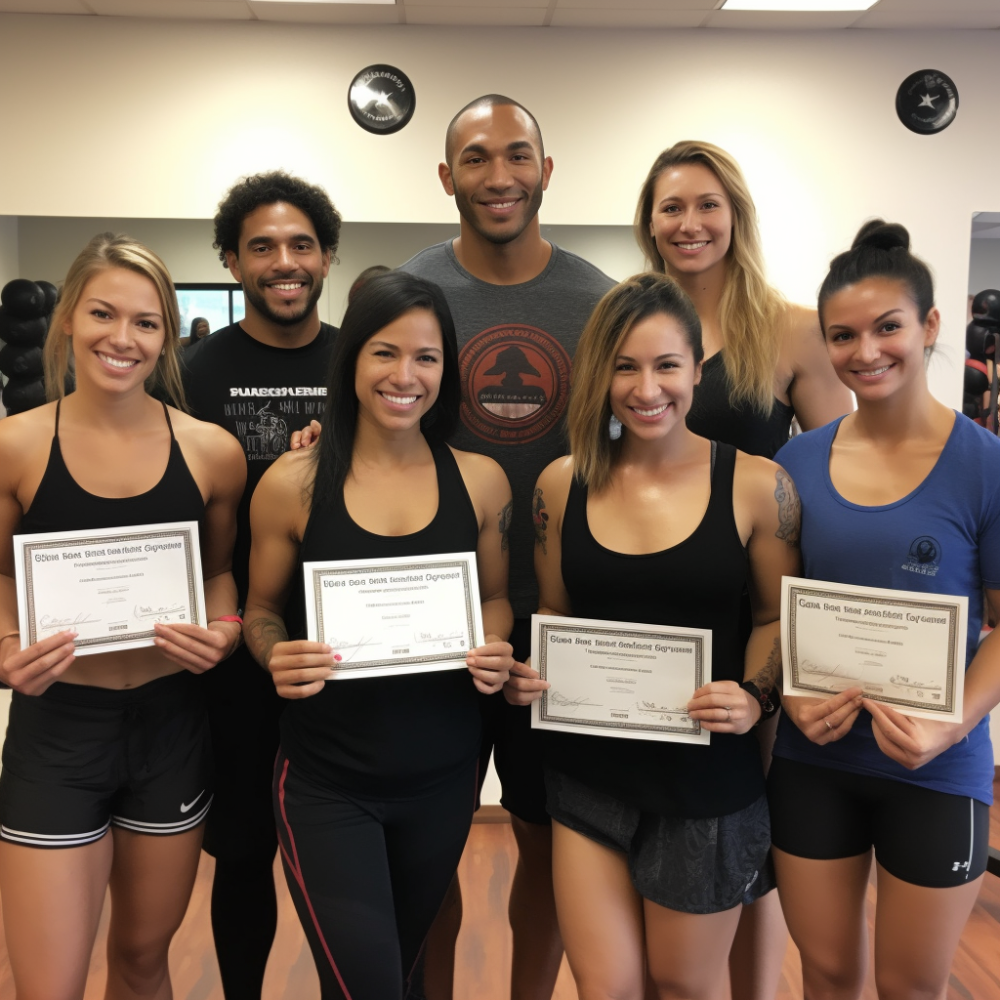 1.3 Market research: know your client and market
Off to a banging start with your personal trainer business? That starts with knowing who you are there for!
Demographic research
Let's keep it simple: this is about who your future clients (or target demographic) are and what they want. Consider age, gender, what they earn, and their sports goals. These are valuable insights
Take urban youth, for example; they may be looking for something very different in a fitness program than people from a cozy village in Brabant.
Your mission: discover what makes your client unique and how you can become their new favorite trainer!
Competitive research
Now that you know who your target audience is and what the market looks like, it's time to look at your competitors.
Find out what other trainers or gyms in your area are doing. And yes, this goes beyond just comparing price tags!
Take a critical look at the services they offer: the quality, variety, their way of advertising, what clients think of them, and where they might be leaving stitches.
This info is golden because it shows you where your opportunities lie to do things a little differently (or better!).
Fitness trends and developments
As a brand-new personal trainer, it is crucial to keep your finger on the pulse of the latest trends.
Why? Because your clients do too! They see the latest workouts on social media, try the latest apps, and are curious about the latest nutrition tips.
By being up-to-date with trends, you speak the language of your target audience and know what interests them and what they are looking for.
Plus, it gives you the opportunity to create unique, fresh, and tailored experiences that set you apart from the competition.
1.4 Find your niche and excel
In the crowded universe of online personal training business, choosing your own niche is the key to success!
A niche is your special corner of the market where you become the expert and set yourself apart from the crowd.
When choosing your niche, look at what drives you: your passions, your background, and what you've learned about unmet needs from your market research.
By setting your sights on a specific niche, you can sharpen your services, make your ads more effective, and make a deeper, more meaningful connection with your existing and potential customers. 🚀
2. Create a business plan
Creating a solid business plan is the backbone of any successful business, and your own personal training business model is no exception.
2.1 What are your core values and goals?
Start by establishing your mission and vision. Your mission describes the main purpose of your business: what you want to achieve and why you are doing it. It drives every decision you make.
Your vision, on the other hand, is your big dream, the future world you want to create with your own business model.
Do you want to help individuals adopt a healthier lifestyle, or support athletes in reaching their peak performance?
By defining your core values and goals with clarity, you will lay a powerful foundation for your business and attract customers who resonate with what you value.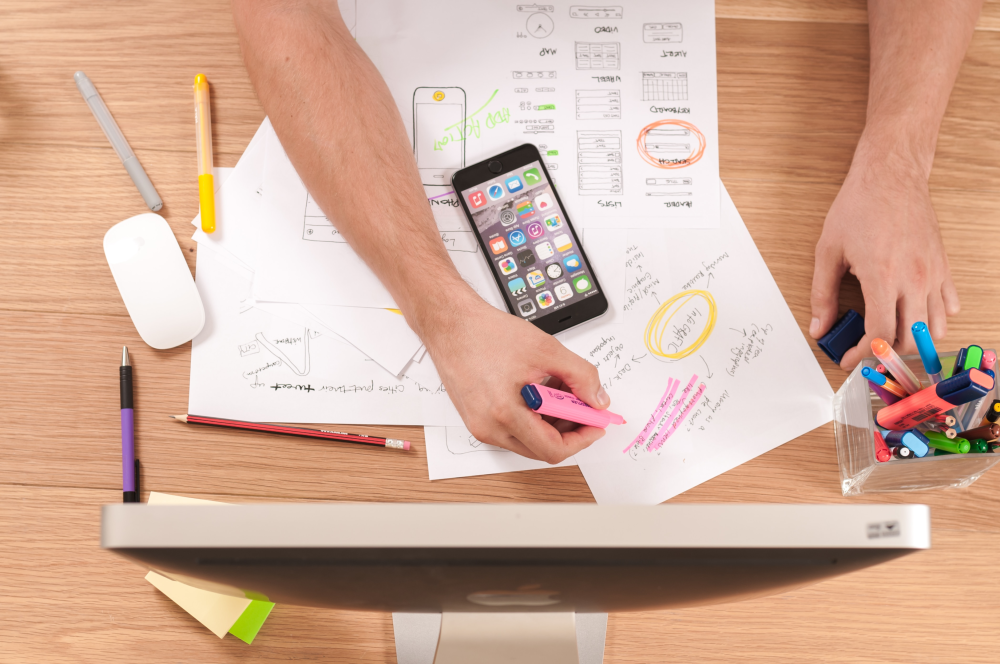 3. Financial Plan
Finances are the lifeblood of your business plan, so let's make sure your financial heart beats strong and steady!
3.1 Financial blueprint: business expenses
Establish a careful budget that will serve as your financial roadmap.
Consider various costs such as equipment, rent, marketing expenses, training, and perhaps salaries.
3.2 Expected income
Next, outline your expected income. How many clients do you plan to acquire per month and what rate will you charge? 💵
Remember here that some months, such as summer vacation, maybe quieter financially, while other months (September and January) may see a spike.
3.3 Opening a business account
Opening a business account is an essential step in keeping your business finances neat and organized.
This separates your business transactions from your personal finances, which not only helps maintain financial oversight but is also crucial for tax returns and possible audits.
It also presents your business professionally to customers and suppliers and sometimes offers additional business benefits and services that private accounts do not.
3.4 Pricing strategy
Pricing strategy is perhaps the trickiest part for people starting their own business. This is where entrepreneurship really begins.
Understand the market
Competitive analysis: look at the rates of other personal trainers in your area and get a clear picture of the market standard.
Specialization: understand how prices fluctuate based on specialization and experience, and use this as a reference for your rates.
Determine your own value
Operational costing: aggregate all your fixed and variable costs (such as rent, equipment, and insurance) to create the basis for your rates.
Income target: decide how much you want and need to earn, and break this down to an hourly rate by dividing it by your estimated work hours.
Structure subscriptions.
Long-term subscriptions: commit to longer-term subscriptions, such as semi-annual or annual packages, to ensure consistency in revenue and customer loyalty. Consider offering discounts or extra value as a reward for their long-term commitment.
Tiered subscriptions: create varying levels of memberships, such as "Basic," "Standard" and "Premium," each with their own price tag and benefits, to meet different customer needs and budgets.
Specialized subscriptions: develop packages aimed at specific goals or audiences, such as weight loss or senior fitness.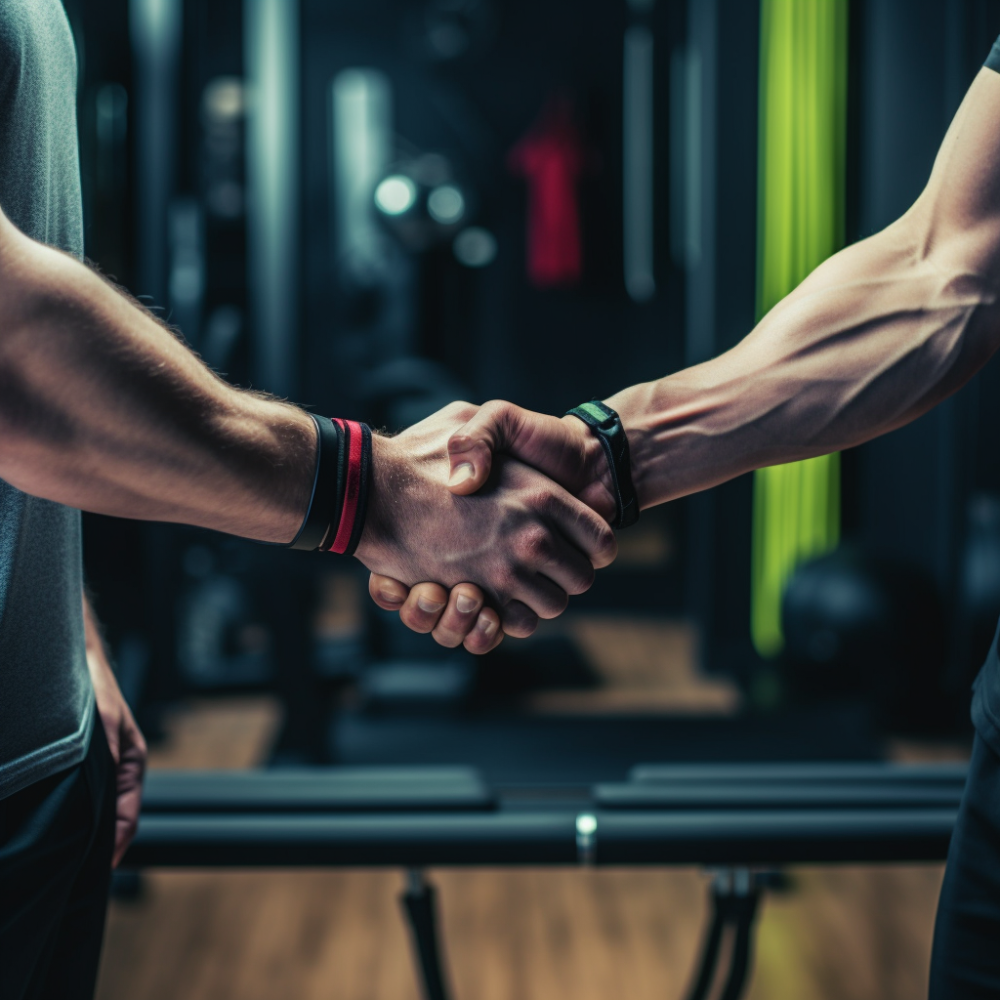 4. Make your business official
Transforming your passion for sports into an official business requires some crucial administrative steps.
4.1 Come up with a name for your business
Be original: think of a name that is unique, catchy, and memorable.
Check availability: check that the business name is not already in use and that the domain name is available for your website.
Reflect your services: make sure the name gives an indication of what potential clients can expect from your services.
Future-proof: choose a name that can grow with your business so that future expansions or changes in services will still fit with it.
4.2 Registering your business
Before your dream of having your own PT business becomes a reality, its registration is a legal requirement for anyone starting a business.
4.3 Choosing a business form
Choosing the right business form is a strategic decision that will affect the structure and operation of your business.
Sole proprietorship: this is the simplest form to start your business, and it simply means that you are the sole owner and make all decisions. If there are debts, you are personally responsible for them.
Limited Liability Company: this is a type of business where the company is actually seen as a separate person. If there are debts, you are usually not personally responsible for this unless there is mismanagement. Setting it up is a bit more complicated than a sole proprietorship.
4.4 Permits and licenses
You need the proper paperwork to work as a personal trainer. Here are a few steps to get this in order:
Business license: depending on your location and the type of space you train in (such as parks, beaches, or rented halls), you may need specific licenses to legally offer your services.
Health and safety requirements: if you open your own studio or gym, make sure you comply with all local health and safety regulations.
Music license: if you use music during your training sessions, make sure you have a license to do so legally to avoid fines.
First aid certification: while it may not be required by law, it is crucial to have a certified knowledge of first aid and CPR (CPR) for the safety of your clients.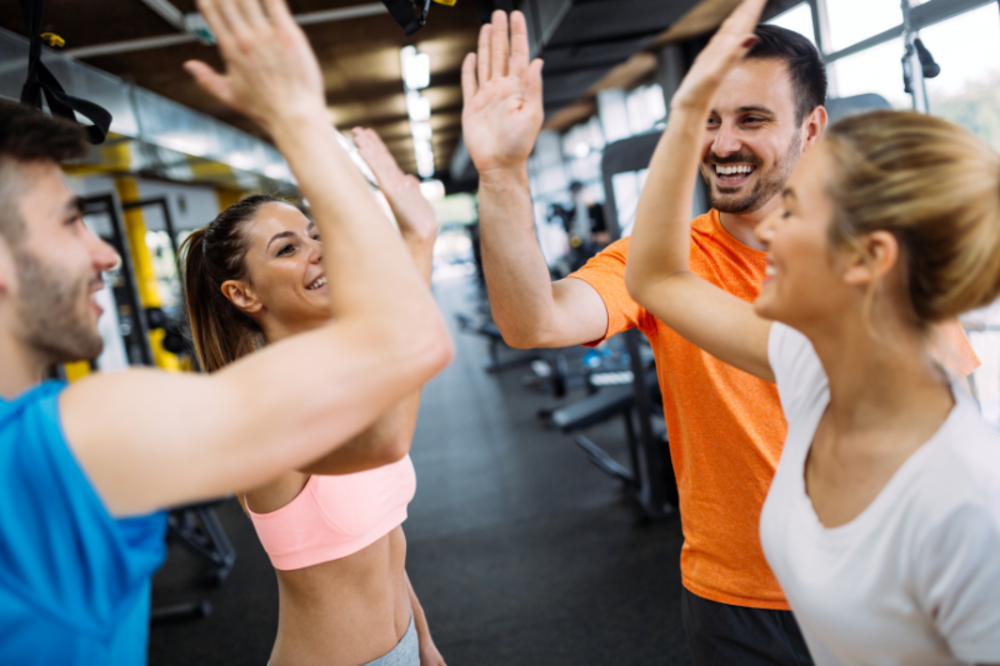 4.5 Insurance
As a personal trainer and business owner, it is essential to properly insure yourself, your business, and your assets. Here are several insurances you should consider.
Disability insurance: protects your income in case you are unable to work due to illness or an accident.
Business liability insurance: coverage for damage to third parties or their property caused during your work.
Professional liability insurance: coverage against claims due to professional advice or training you have given that has resulted in damage.
Legal expenses insurance: support and coverage of costs for legal conflicts within your business operations.
Inventory insurance: protects your business inventory (such as fitness equipment) against loss due to theft, fire, or other damage.
Inventory insurance: protects your inventory (think sports drinks, supplements, etc.) against similar risks as your inventory.
Health insurance: depending on your location and situation, health insurance may be necessary or advisable to protect yourself from high medical costs.
Pension insurance: as a self-employed person, you need to take care of your own pension. With pension insurance, you provide income for yourself when you stop working.
It is always wise to request a no-obligation consultation with an insurance advisor.
4.6 Accounting
You're a pro at keeping track of workout schedules, now it's time to transfer those skills to your finances.
DIY or outsource: will you get started yourself with a handy accounting program, or rely on the muscular arm muscles of an outside accountant?
Tax returns: make sure you are always one step ahead of the IRS by filing your tax returns correctly and on time.
Insight = power: keep a sharp eye on your income and expenses. A clear view of your finances means you can make smart, informed decisions.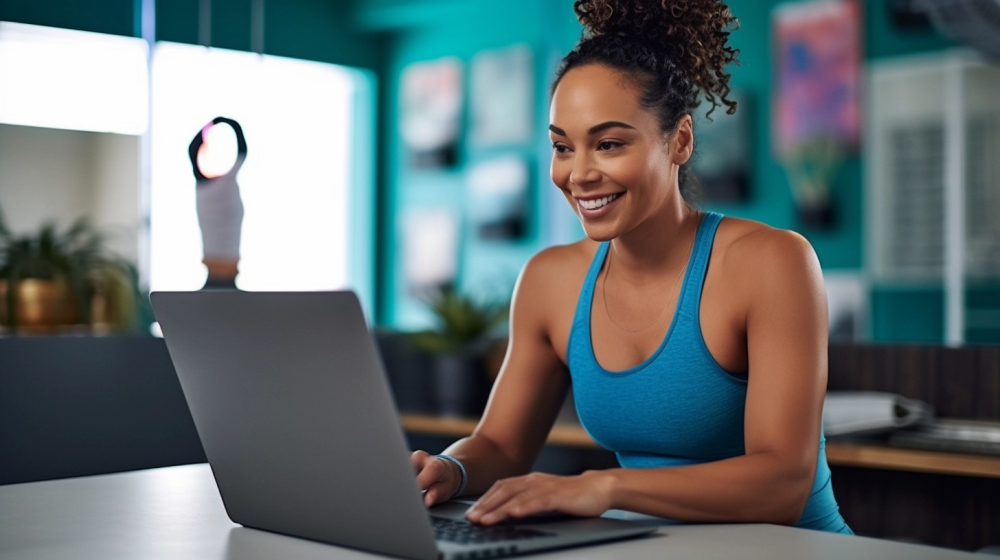 5. Creating a brand and online presence
Ah, developing your brand! This will be your business card to the world.
5.1 Your name and logo
When choosing a business name, focus on simplicity and make sure it reflects your specialization - make it easy and clear.
Think of a yoga trainer choosing "ZenFit Coaching," simple and to the point, right? Check name availability online and at the Chamber of Commerce to make sure your choice remains unique.
In terms of logo, this is where your business comes to life visually. Consider hiring a professional to create something that is consistent and recognizable across all your platforms online and in person with materials.
A cleverly designed logo reflects your brand, is universal and builds trust with your clients from the first glance.
Think of it this way: your name and logo are the first steps to building your brand and are the foundation of your online presence. Simplicity, consistency, and professionalism are key here.
5.2 Personal trainer website
Your website acts as your online business card, and for many potential clients, it is the first introduction to you and your services.
Look, design and usability are crucial - a stylish, easy-to-navigate site can make a world of difference. Consider bringing on board a seasoned Web designer, someone who understands the fitness industry.
Don't forget to present a solid "About Me" section. Let people really get to know you, your background, and your expertise. And make sure they get a clear view of what you have to offer them and keep in mind in terms of services, from workouts to nutrition consulting.
Then contact information. Make it easy for your visitors to have a chat with you by adding a simple contact form and making your details clearly visible.
Oh yeah, reviews and success stories? Those are worth their weight in gold. Let existing clients underline the quality of your work and convince future clients.
And then the blog. Share your knowledge, become the go-to expert, and give your SEO a fine boost making you easier to find on Google.
Also, consider implementing a booking system and online store. Make it as easy as possible for those potential clients to take the step to a fitter life.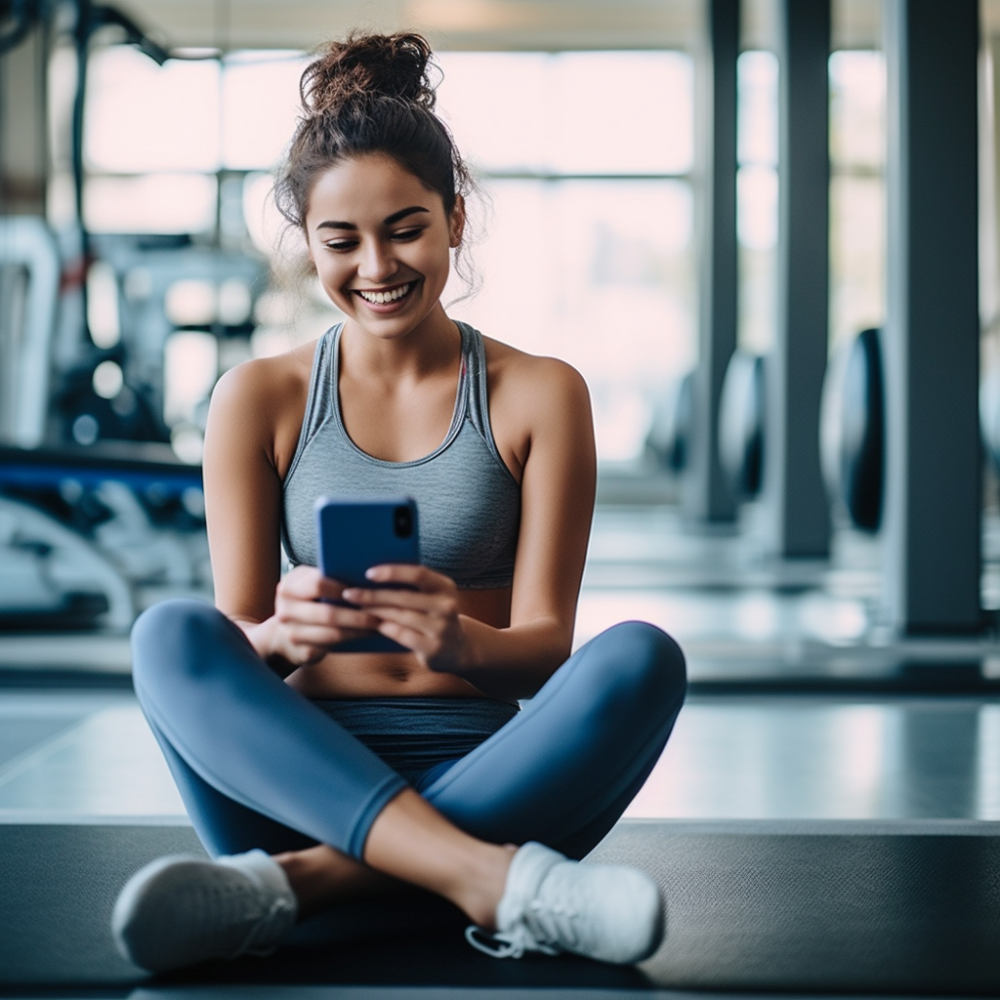 5.3 Social media: your digital playing field
You already realize: that social media is not an option, it is a must. It's about choosing the right platform where you and your customers feel at home.
Post valuable content regularly, think of your own promotional material, tips, client transformations, and a peek into your sporting life. But remember: quality over quantity!
In past years, social media was all about who had the most followers. Today, it's all about valuable interactions. Platforms reward active, valuable conversations.
Chats, comments, and especially live sessions provide that vital connection with your followers. Think workout sessions, Q&As, and yes, even a sneak peek of your daily routine with stories and behind-the-scenes. This is the best advertising for personal trainers.
More likes and followers? That's a good thing. Real conversations and engagement? That's better.
Social media algorithms prioritize accounts with real, meaningful interactions. So focus on building real relationships, not just numbers.
5.4 Online marketing
Online marketing is your secret weapon to reach even more people! Invest in SEO to get noticed in search engines and use paid online advertising for that extra push.
And never underestimate the power of email marketing! A well-timed, valuable newsletter can do wonders for customer engagement and retention.
5.5 Your own personal trainer app
Imagine your own fitness app, a digital place that breathes your branding and where clients can access their workouts, nutrition plans, and you! 📲
Why have your own personal trainer app?
24/7 presence: your expertise, on hand anytime, anywhere for your clients.
Personalized experience: clients can track their progress, receive personalized schedules, and communicate directly with you.
Brand building: your app reflects your brand, values, and expertise.
Did you know that at Virtuagym you can try our personal trainer app for free? Book a free product tour here and get all the details!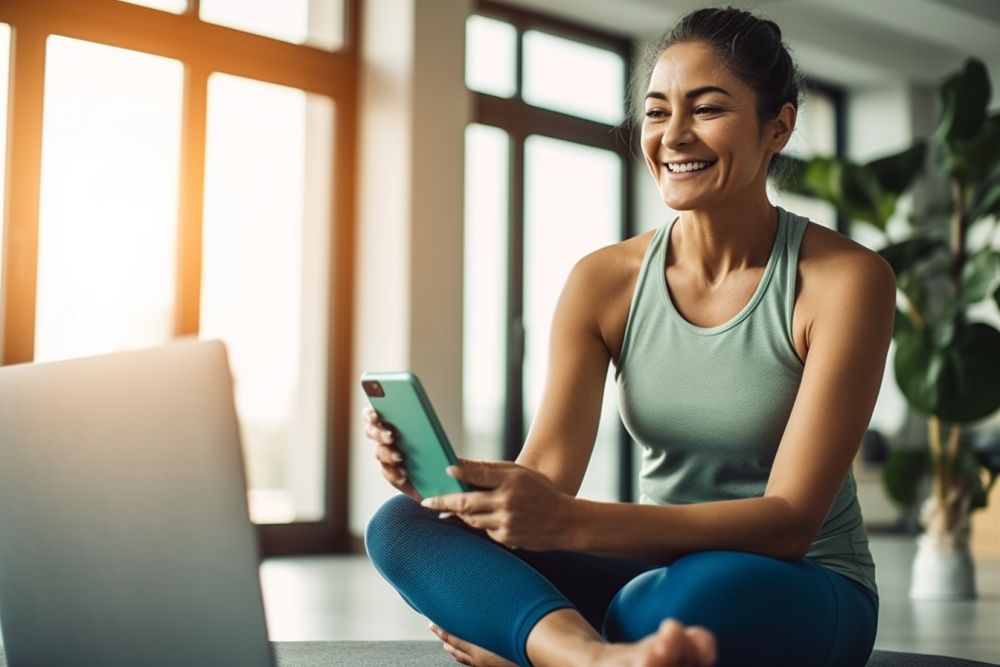 6. Facilities and equipment
Starting out as a personal trainer requires smart choices in location and equipment because the space you work in needs to be as fit as you are! 🏋️‍♂️
6.1 Location choices: at home, in a gym, or in your own studio?
Home: perfect for the cost-conscious starter. Create a professional, private workout environment within your four walls. Advantages: no travel time, no rent. Challenges: limited space and potential distractions.
Gym: a ready-to-go option. Take advantage of existing facilities without worrying about maintenance. Benefits: a wide selection of equipment, a social environment. Challenges: potential rental costs and less control over your workspace.
Own studio: the dream of complete control and branding. Advantages: customization for your approach and direct contact with clients. Challenges: hefty initial investment and daily business responsibilities.
6.2 Equipment from base to business
Being ready as an independent personal trainer requires not only fit muscles but also the right tools and equipment.
Here's a more comprehensive overview of what you'll need, divided into several categories:
Fitness equipment and materials.
Weights: a mix of dumbbells and kettlebells for all levels.
Resistance bands: boost those workouts with extra resistance.
Cardio tools: jump ropes for quick sessions, maybe a compact cross trainer?
Functional tools: TRX bands and medicine balls for that extra something in your workouts.
Mats: for comfort and fitness.
Other requirements
Branding: think of representative company clothing, you are your own signboard!
Sound: a decent music system to give those workouts that extra bit of energy.
Organization: storage solutions to keep everything neat and at hand.
First aid kit: because safety is paramount.
Cleaning supplies: make sure every workout starts in a fresh, clean space.
Personal trainer software: to manage your appointments, payments, schedule, and finances. Check out Virtuagym's software designed specifically for personal trainers here.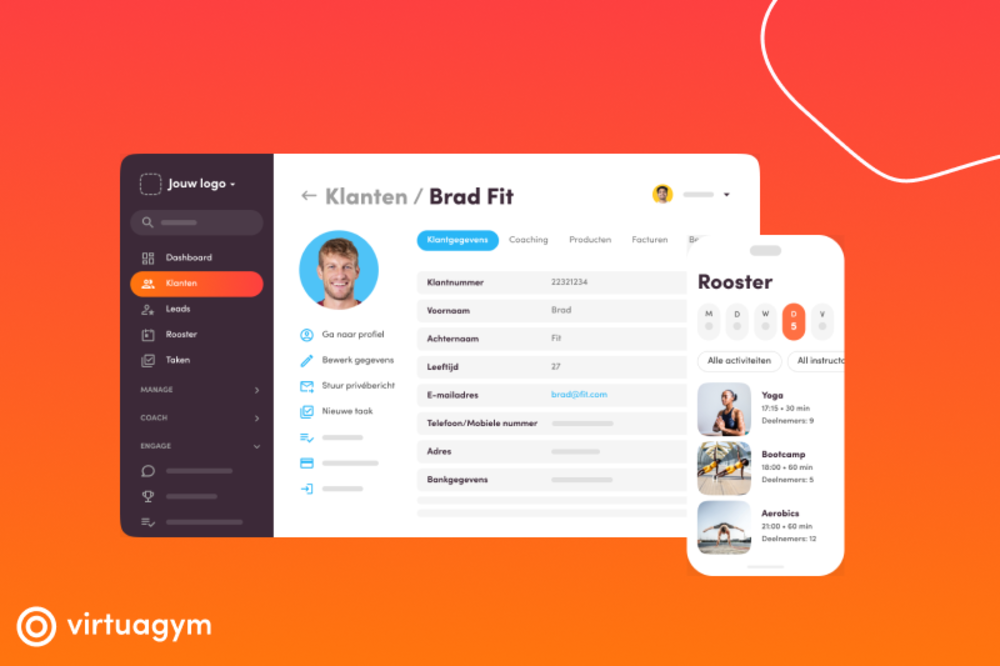 6.3 Personal trainers grow and develop
You've laid the foundation, now it's time to make those extra meters.
Refine brand identity
Understand that your brand identity is more than a logo: it's about values, customer relationships, and reliability.
Refine your brand so that it sounds like a melody that perfectly matches the wants and needs of your target audience.
Become an expert
Become that personal trainer whose name is synonymous with expertise in a niche.
Continuing education, certifications, and staying up-to-date with the latest trends and tools - your knowledge is your unique selling point.
Networking
Build bridges, not walls! Connections with other companies and influencers can bring you not only new clients but also valuable partnerships.
Teamwork makes the dream work
If the volume of customers exceeds your own capabilities, look to expand. Recruiting means not only increasing capacity but also broadening expertise.
Never stop learning
Your growth never stops, either professionally or personally. Always remain curious, learn new methodologies, and see what training is needed to stay up-to-date and stay sharp in your field. This gives extra depth to your training.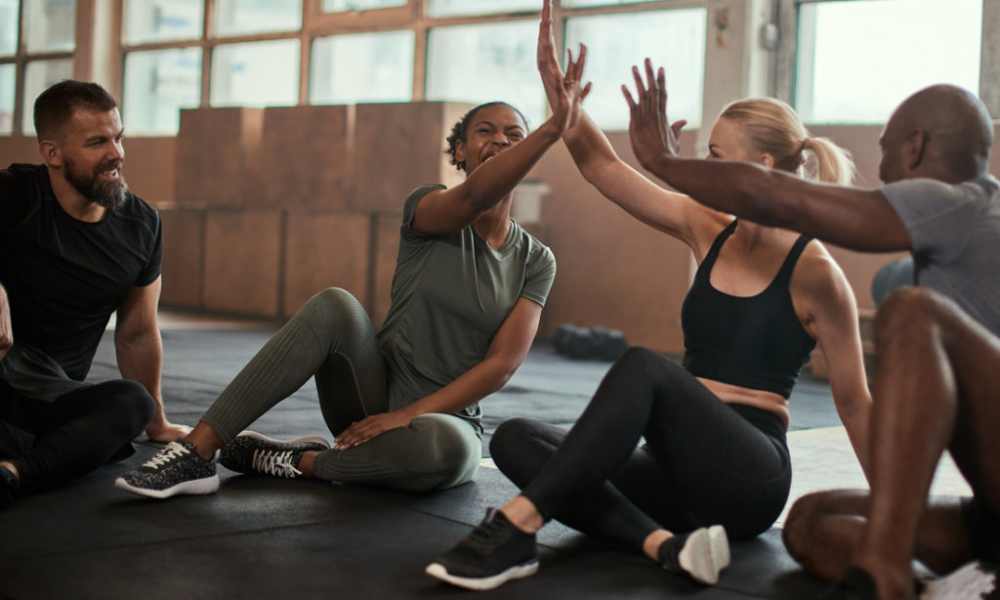 How to become a successful personal trainer
Yes, you've made it to the finish line of this guide, but really, you're only now at the start of your online personal training business journey! 🚀 Your path to becoming an expert in personal training businesses is bursting with potential and adrenaline.
Your personal training business plan is not defined by the weights you lift, but by the ambitions you pursue. It's that blend of skill, passion, and entrepreneurial mindset that makes you a successful player in the fitness business.
Think big, start small, and scale up your online personal training business! Whether you train clients at home, in the gym, or dream of your own studio - every drop of sweat will bring you closer to your ultimate goal.
Your brand, that's you! Authentic, knowledgeable, and always ready to boost your clients to their next level in the world of personal training businesses. From starting your personal training business with your first post on Instagram to launching your own fitness app; every step you take reinforces your impact and footprint in the industry, recognized by organizations like the American Fitness Professionals Association.
So tie those laces tight, put your shoulders on the wheel, and jump into the deep end of the energetic, dynamic world of fitness and personal training businesses. It waits for no one, but with your drive and this toolkit, all possibilities lie open.
Your time as a successful online personal training business owner starts now!