The fitness industry is one of the most lucrative industries in the world. It's also an incredibly competitive one, with countless people trying to break into it.
Which may leave you wondering how to make money with fitness.
With more people becoming conscious of their health and physical activity levels, many are turning to trained professionals like trainers, instructors, and coaches.
And as with any profession that is in demand, there are plenty of ways to monetize your skillset - whether that's through offering services or creating products.
In this blog post, we'll take an in-depth look at how you can make money in the fitness industry.
We'll dive into topics such as building your private practice, leveraging technology to create virtual offerings, and developing your own line of fitness merchandise.
So if you're ready to get started on this lucrative journey toward financial freedom, let's get moving.
1. Create and Sell Workout Programs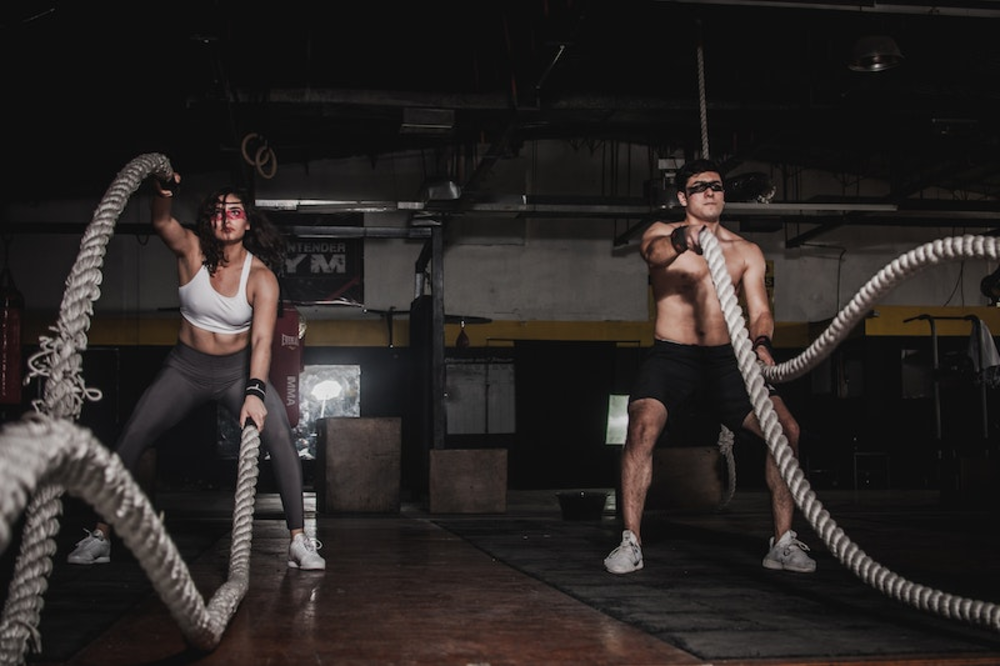 One great way to make money in fitness is by creating and selling workout plans or creating monthly workout challenges .
This can be done either through an online platform such as an app or website or through physical product sales such as DVDs and books.
There are many different kinds of workout programs that you can create depending on your audience; from beginner to advanced workouts and even specialized programs like pregnancy exercises or bodybuilding routines.
You don't necessarily have to be a certified personal trainer to create these types of products either - however, some formal education in this field can go a long way.
2. Fitness Photography & Videography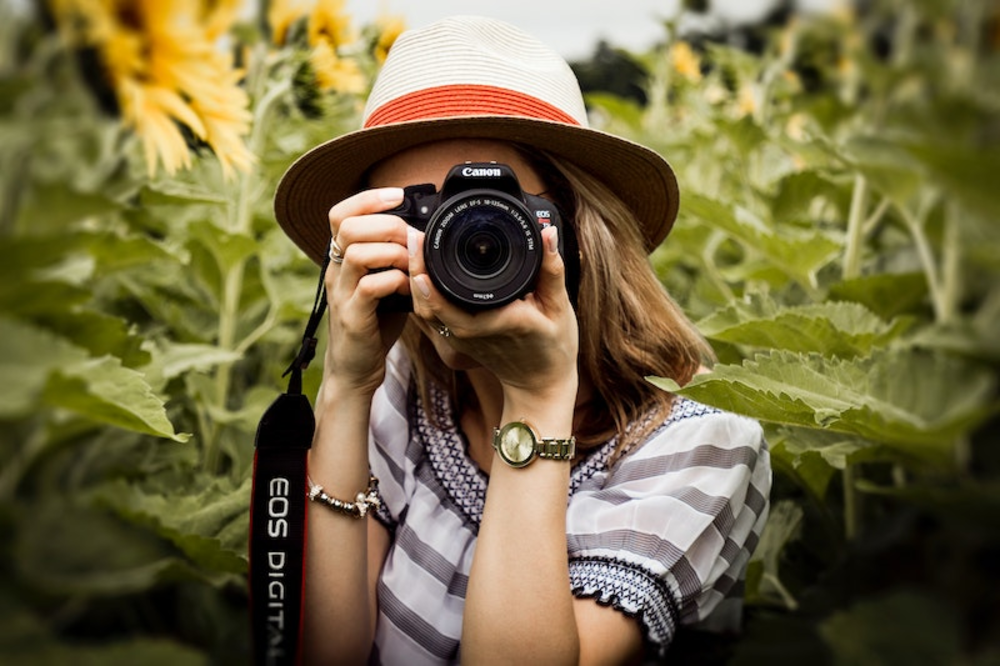 Another creative way to generate revenue in the fitness business is through photography and videography.
You can offer services such as taking photos of people before, during, and after their workouts, creating promotional videos for fitness brands, producing instructional videos of fitness online, or shooting videos for special events like bodybuilding competitions or marathons.
It's important that you have the right equipment (camera gear and software) for this type of work if you want to produce high-quality content.
3. Become a Personal Trainer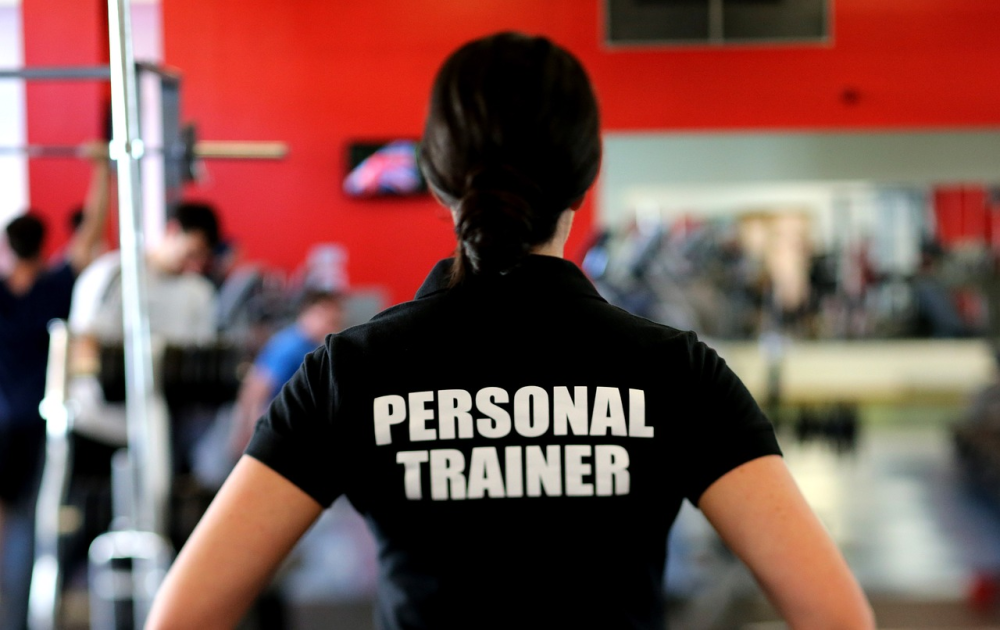 Fitness trainers are employed by gyms, health clubs, and private clients to develop customized exercise programs and provide individualized instruction.
To become a personal trainer , you will need to be certified by an accredited program such as NASM or ACE.
You may also need additional certifications such as CPR/AED if you plan on training clients outside of a gym setting.
Once you have your certification, you can start applying for jobs at gyms or begin marketing yourself as a freelance trainer.
4. Write for Fitness Blogs and Magazines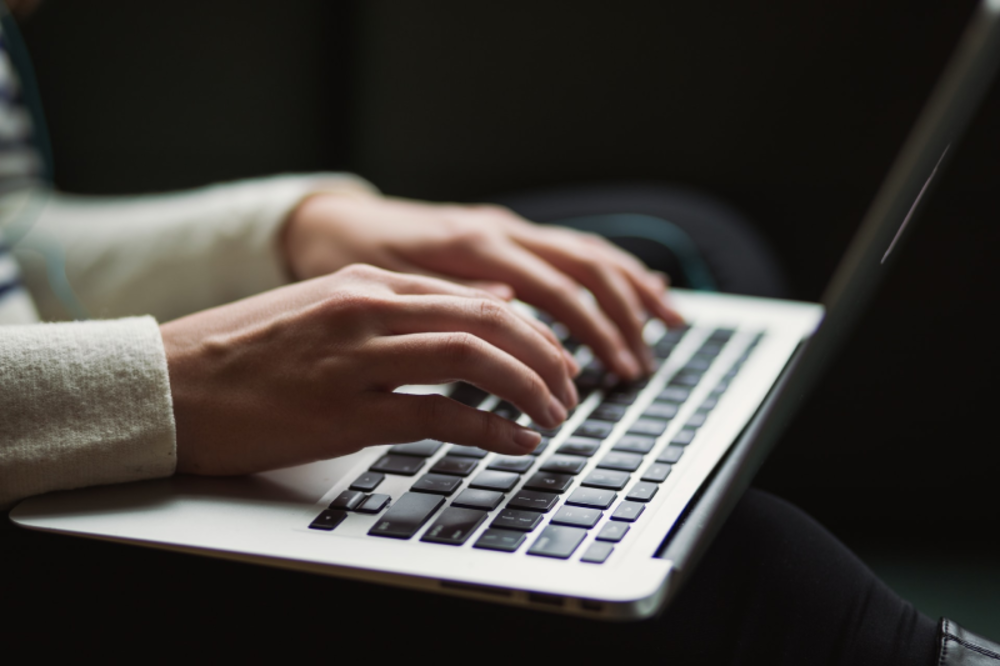 If you have an aptitude for writing and a passion for fitness, then combining the two could be a lucrative endeavor.
Fitness writing encompasses anything from creating fitness content for magazines to crafting articles for fitness blogs.
Typically a fitness blog or magazine may pay per article or by the word, so having a portfolio of work is important to get paid well.
If you have experience in personal training, your knowledge of exercise science can be invaluable when it comes to writing about fitness topics.
5. Offer Customized Meal Plans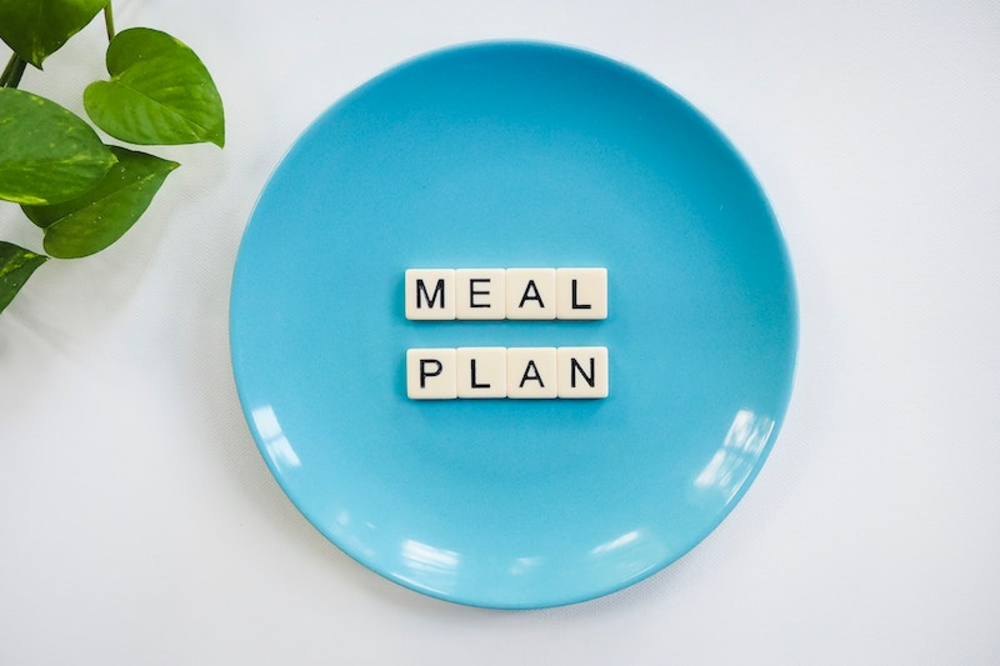 Many fitness professionals offer meal plans as part of their offerings. This is an excellent way to diversify your income if you have expertise in nutrition or meal planning.
Meal plans can be offered as individualized programs tailored to each client's needs or as generic templates that clients can customize on their own.
You don't need any special certifications to create meal plans—however, expertise in the field of nutrition will be helpful.
6. Write E-books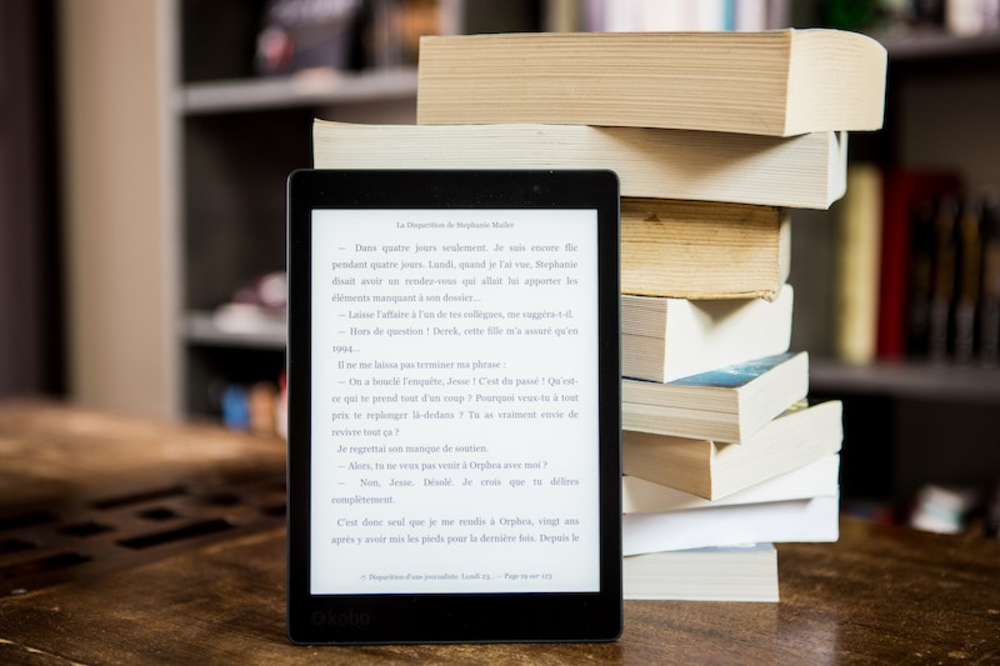 Do you have something valuable to share with the world? Why not write an e-book?
E-books are growing in popularity due to ease of access and affordability compared with traditional paperback books.
If you have expertise in nutrition, exercise science, wellness, or any other area related to fitness, consider sharing your knowledge through an e-book!
Not only will it help spread awareness and education but it is also an excellent way to monetize your skill set.
7. Develop Fitness Apps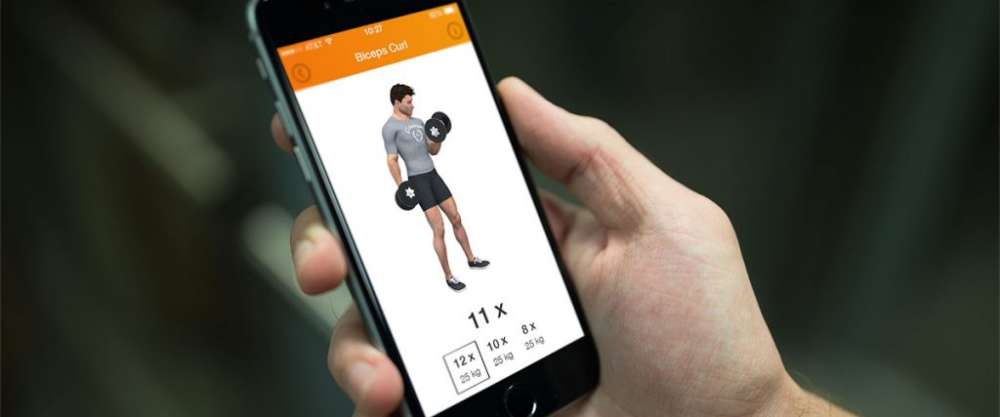 Consider creating your own fitness app that tracks progress (think weight loss goals) or help with nutritional tracking (calorie counting).
There's also a huge market for virtual training apps which allow users to access custom workouts tailored specifically to their goals without having to leave the house.
Developing these types of apps can be quite lucrative if you can get them adopted by the right audience!
8. Open Your Own Gym/Studio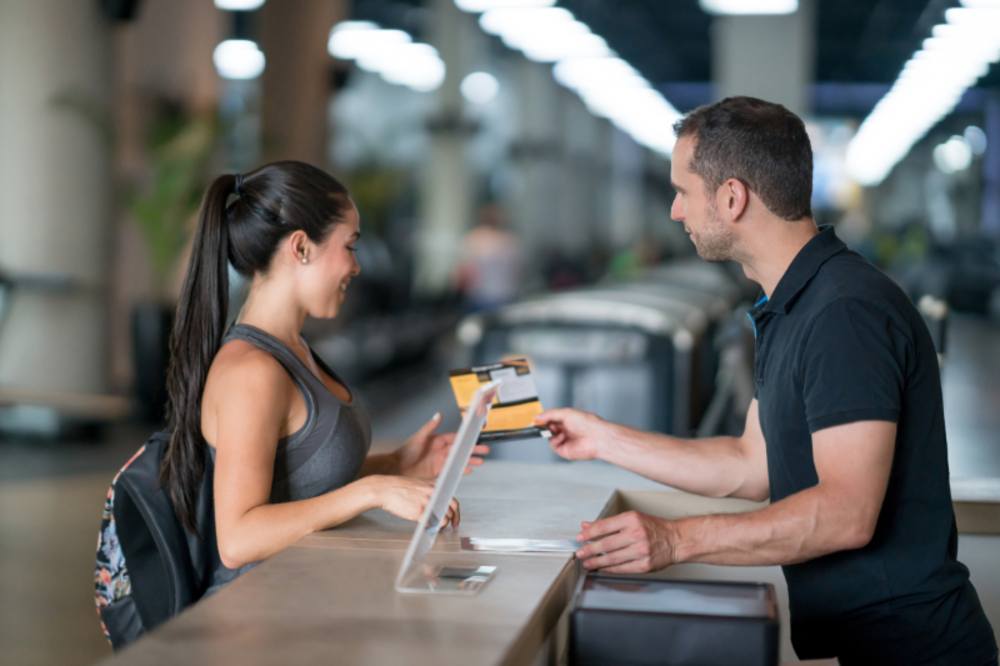 If you have the resources and desire to open your own business, opening a gym or fitness studio could be a great option for making money in the fitness industry.
You will need to find an appropriate location that is accessible and secure (depending on the type of facility) as well as enough equipment for members who sign up at your facility.
You should also consider offering classes such as yoga or spin in addition to traditional weightlifting equipment to appeal to more potential customers.
9. Teach Group Classes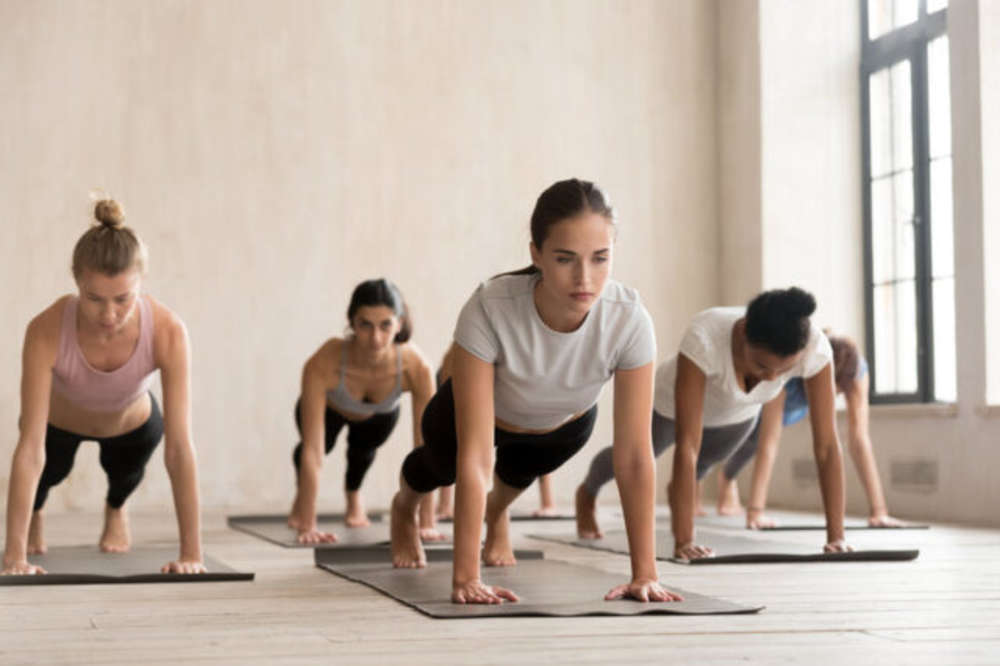 Group classes are popular at gyms and fitness studios because they provide an opportunity for people to get an effective workout while being supported by their peers.
Alternatively, if you want more control over your work schedule, you could rent space from a gym or studio and teach classes yourself without having to go through the gym's hiring process.
You can choose your hours and the types of classes you want to teach - from aerobics, Zumba, yoga, Pilates, and more - giving you the freedom to customize a schedule that best fits your lifestyle.
You'll have the rewarding opportunity to be creative in developing effective workouts to help others achieve their health and fitness goals.
Plus, when teaching group classes you not only share your expertise with individuals but also build community, making this type of work both financially and emotionally fulfilling.
10. Start A Podcast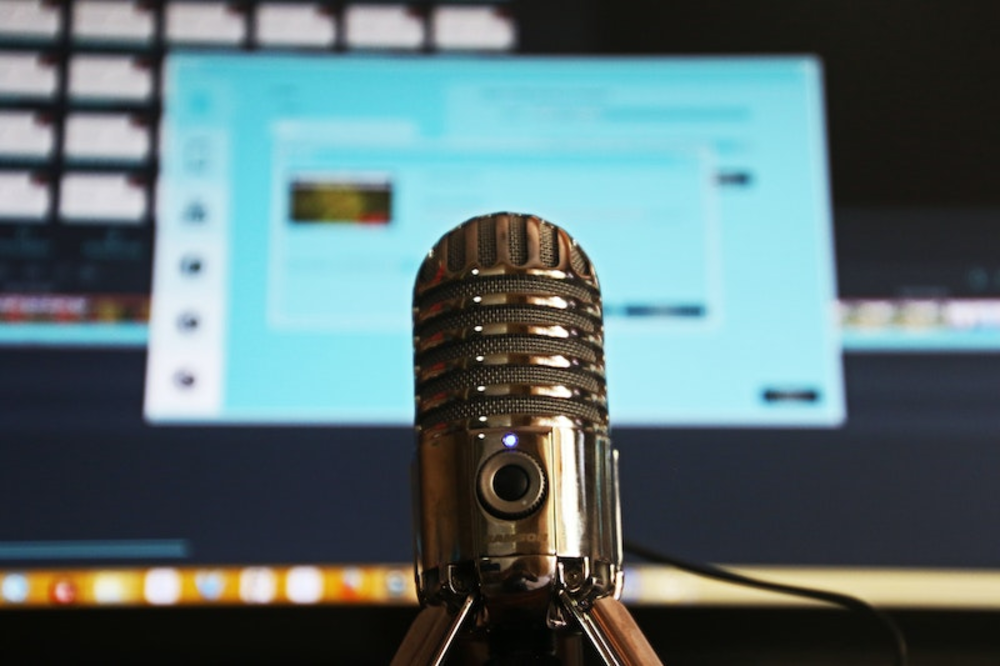 Starting a podcast is another creative way to monetize yourself within the health and fitness industry without having to invest too much time or money into it at first.
All you need is some basic audio equipment (which doesn't have to be expensive) and commitment towards putting out fresh content regularly so people have something new each week when they tune in to listen!
From here, there are plenty of ways you can monetize such as selling sponsorships or running ads during each episode which could potentially bring in some solid income over time if done correctly!
11. Affiliate Marketing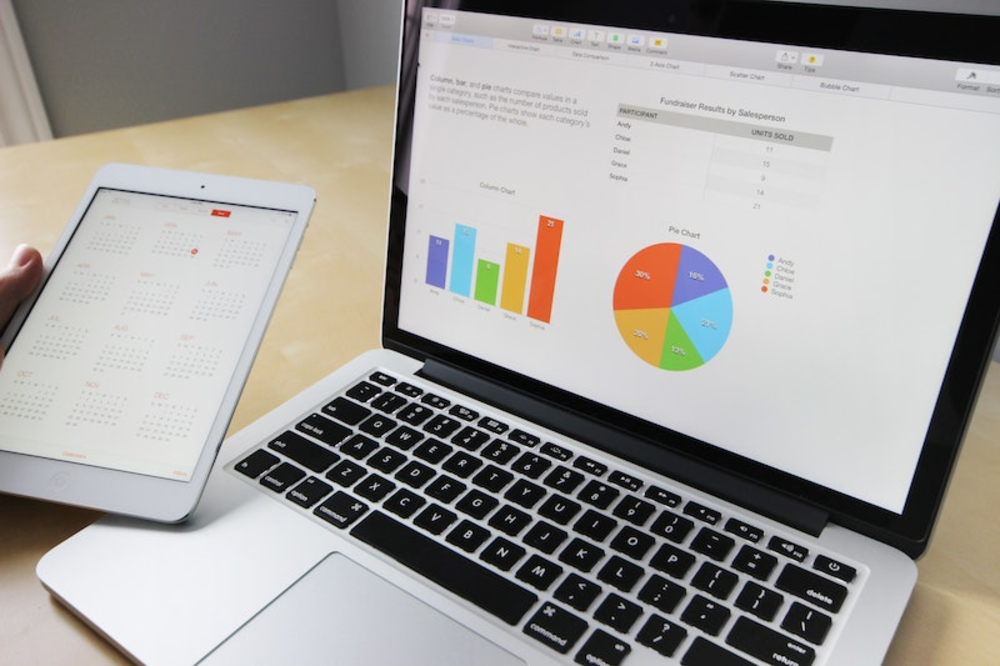 If you have an existing website or blog related to health and fitness, then affiliate marketing is an excellent way to generate passive income.
Affiliate marketing involves promoting other companies products on your website or blog, earning a commission when someone purchases those products through your link.
Companies like Amazon and Bodybuilding.com offer affiliate programs where you can link their products on your website or social media page and receive a commission on each sale you generate.
Learn more:
It's a great way to earn passive income while promoting products that fit your lifestyle and message!
12. Sell Supplements & Apparel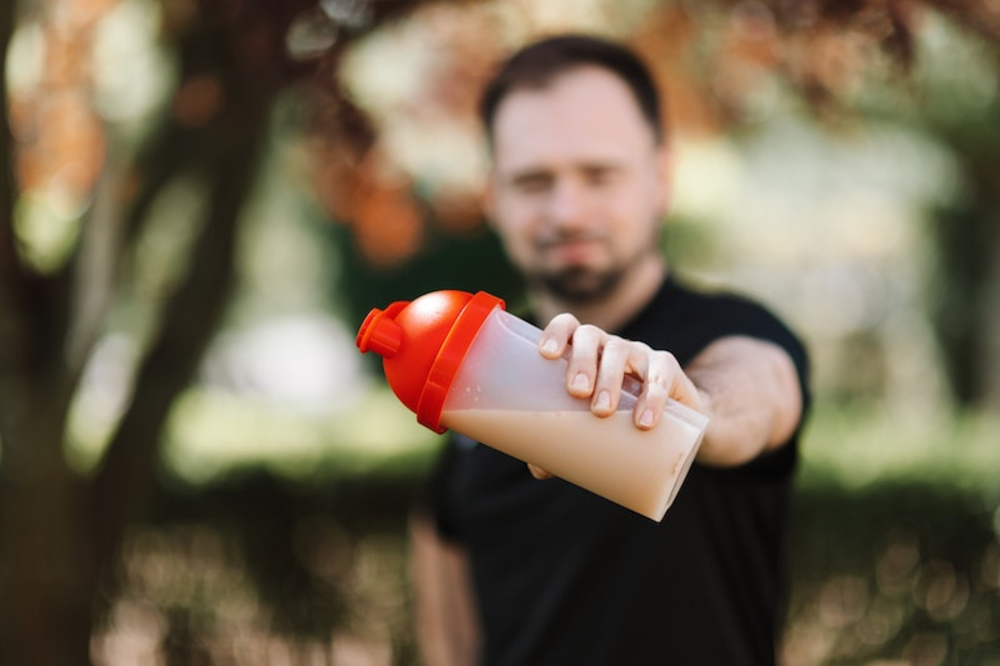 Selling fitness products such as clothing and supplements can be an effective way to break into the fitness business.
Many athletes and fitness freaks rely on nutritional supplements for improved performance and faster recovery, so stocking up on quality products is a surefire way to make money.
You can even create your own line of t-shirts and hats or team up with popular brands to increase your inventory.
With all the different supplemental and apparel options available, you'll be sure to keep your customers coming back.
Start small and then expand as demand increases. Soon enough, you'll be making serious cash in the fitness industry!
13. Fitness Workshops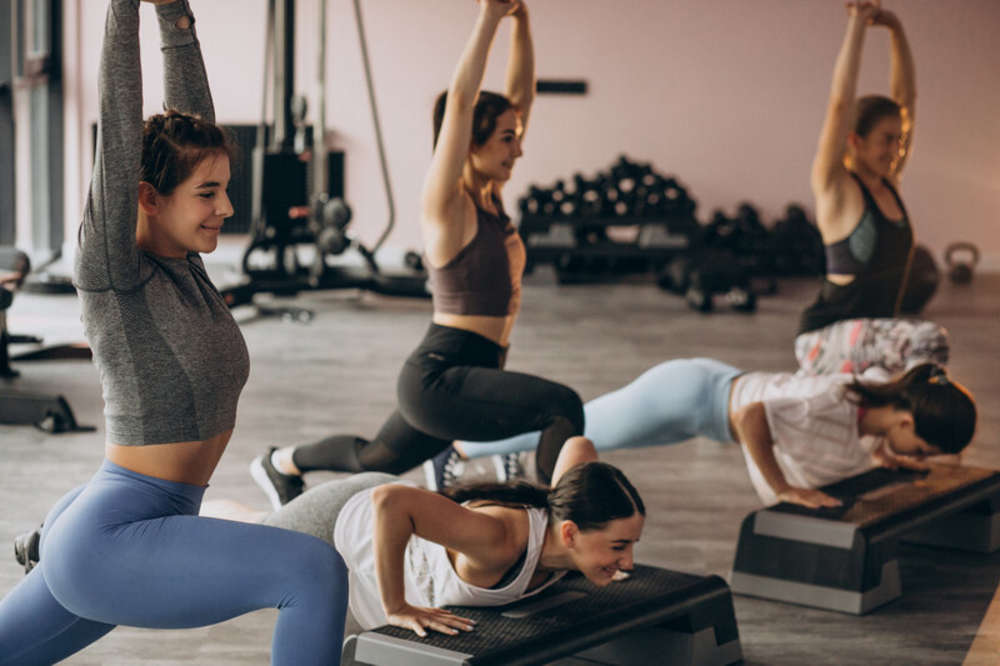 The idea of hosting workshops is an age-old but still effective way to make money.
Depending on what type of workshop you decide to conduct, you could be teaching your audience about anything from nutrition and exercise tips to stress management or personal training techniques.
You may even choose to offer a combination of all three topics!
Regardless, workshops are a great way to build relationships with potential customers as well as gain recognition in the fitness industry.
And if you are a successful gym owner you can host a workshop every now and then as a special gym event and charge a small fee for admission, this way you also have the potential for making some extra income on top of personal training.
14. Create a YouTube Channel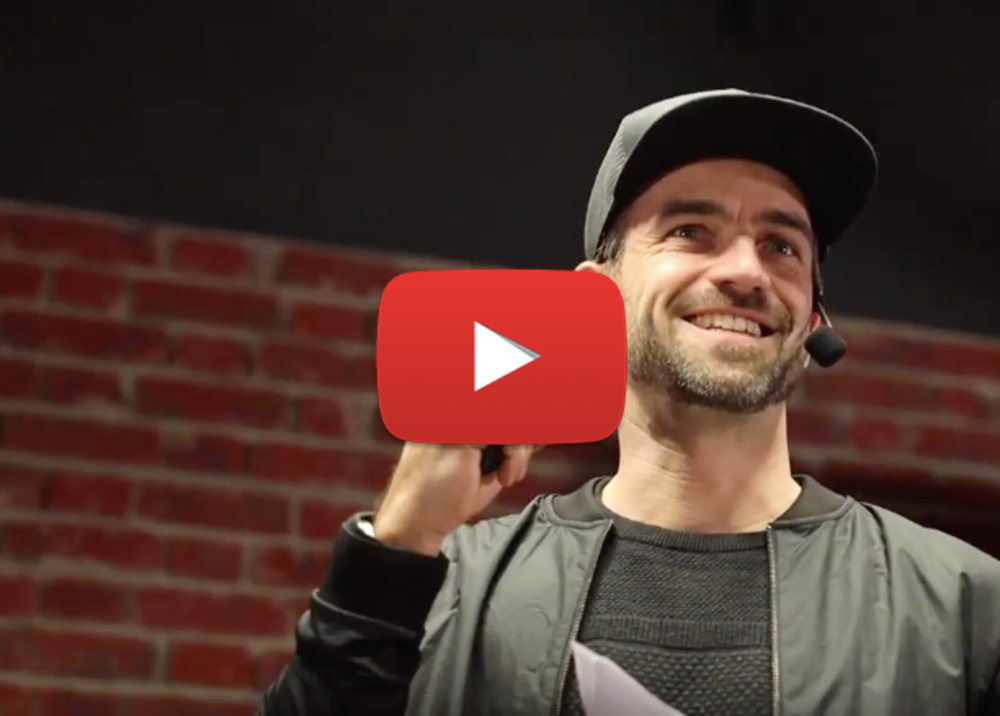 Creating a YouTube Channel is one of the most popular ways for fitness professionals to make money.
You can create instructional videos about workouts, nutrition advice, and healthy lifestyle tips, then monetize them by adding advertisements or selling products through your channel.
It's important to remember that quality content is key when it comes to making money off your YouTube channel.
Viewers will be more likely to keep coming back if they enjoy your videos and find them useful.
15. Get The Most Out of Social Media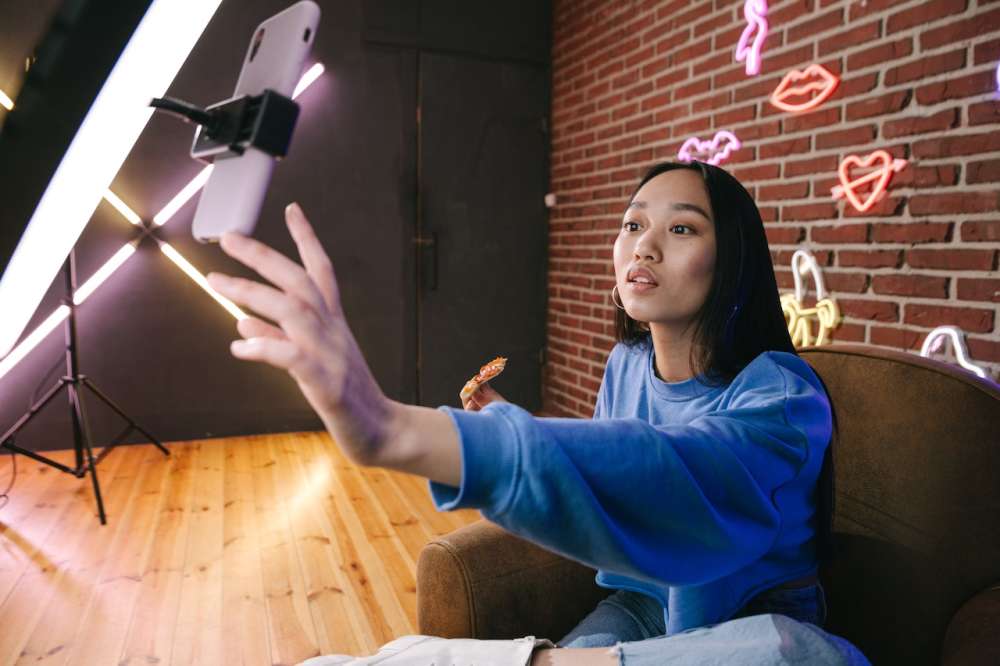 Social media platforms like Facebook, Twitter, Instagram, and Snapchat are also great ways for fitness professionals to make money.
You can use these platforms as avenues for advertising yourself and your business. There are endless things that you can do.
Such as posting images of yourself working out or demonstrating exercises, providing advice and tips on health and wellness topics, sharing motivational quotes, etc.
As well as promoting products that are related to fitness such as workout gear or supplements.
By making the most out of social media in this way, you can attract more customers who may be interested in signing up for classes or one-on-one training sessions with you.
16. Open an Online Fitness Studio
Do you want to make more money as a fitness instructor? An online fitness studio is a perfect way to do this.
You can create engaging fitness videos, curate video workouts , and upload them to your own or in collaboration with other fitness websites.
With an online fitness business, you can offer live classes via video chat that people from all over the world can join from their own homes —allowing you to reach a larger customer base than if you were just offering classes at one physical location.
Not only does it give you more flexibility since customers can sign up for classes at their convenience but it also allows you to save time since no travel time is necessary (which means more time spent making money).
Plus, it gives customers access to professional-level instruction without having to leave home.
17. Offer Wellness Retreats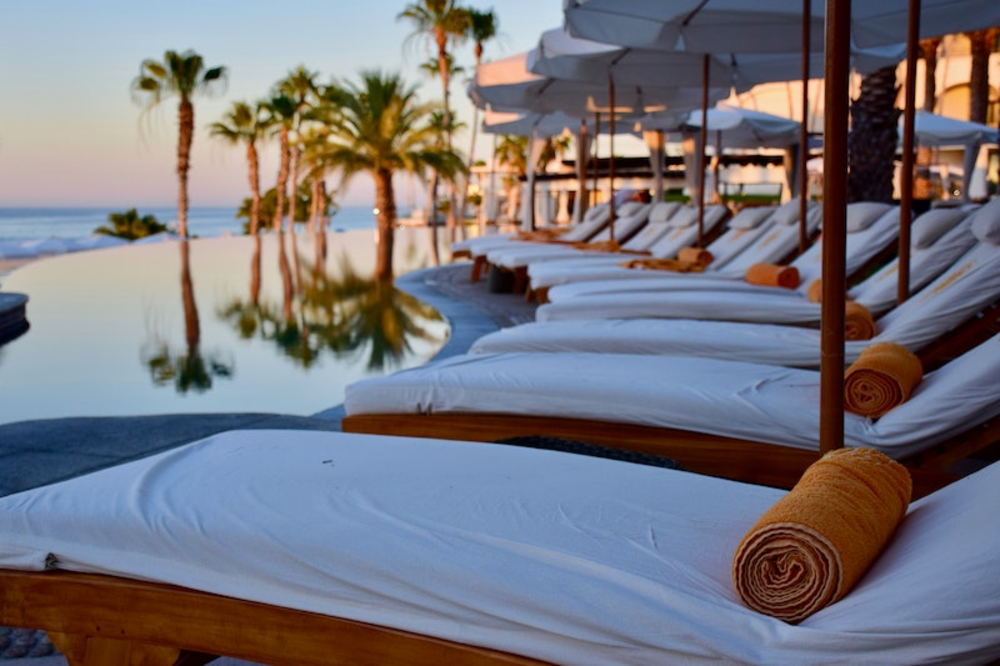 If you're looking for something more creative than just selling products and services then why not consider organizing wellness retreats?
This will give customers the chance to get away from their everyday lives and focus on their physical and mental well-being - something which is becoming increasingly important these days!
Not only will they be able to enjoy activities such as yoga classes, meditation sessions, spa treatments, etc., but they will also benefit from expert advice from yourself as well as any other fitness enthusiasts involved in running the retreat.
You can charge per attendee or offer packages that include accommodation and meals - whatever works best for you!
18. Take Advantage of Sponsorship Opportunities
You don't have to be a star with millions of followers; even small influencers can access this valuable revenue stream.
The key to finding brand sponsorships is being able to position yourself as an engaging and trusted thought leader that fellow enthusiasts look up to.
By having a deep knowledge of the subject and delivering great content you can attract genuine attention from brands, which will, in turn, lead to valuable opportunities.
Finding sponsorships means spending time researching brands, knowing how your message fits into their marketing campaigns, and understanding how you both can benefit.
Once you get comfortable approaching potential partners, executing agreements, and showcasing the product or service – you'll be well on your way to earning significant income while capitalizing on your passion for fitness.
19. Get into Fitness Modeling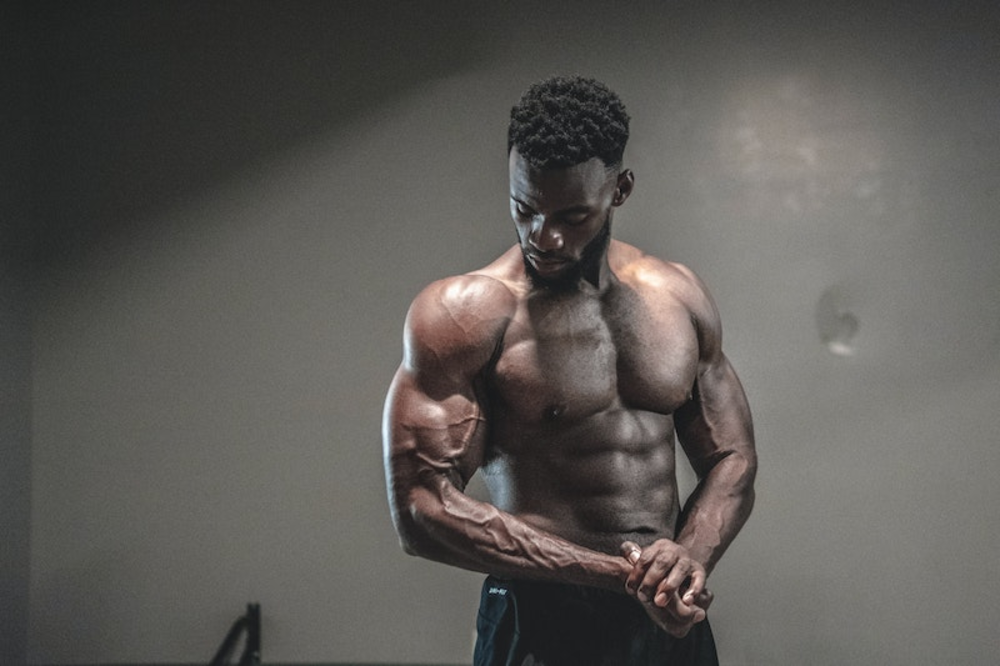 Fitness modeling can be a lucrative career if you have the necessary looks, drive, and body type that agencies are looking for.
It requires more than just having an attractive body - prospective models should possess excellent posing skills, as well as good communication and marketing abilities.
Competitions such as Miss Bikini and Mr. Physique are great ways to get exposure and hone your modeling prowess while networking with other fitness models is also key to gaining more contracts.
While it may take some effort and commitment to get started in fitness modeling, with dedication and hard work the financial rewards can be plentiful!
20. Sell Your Own Merch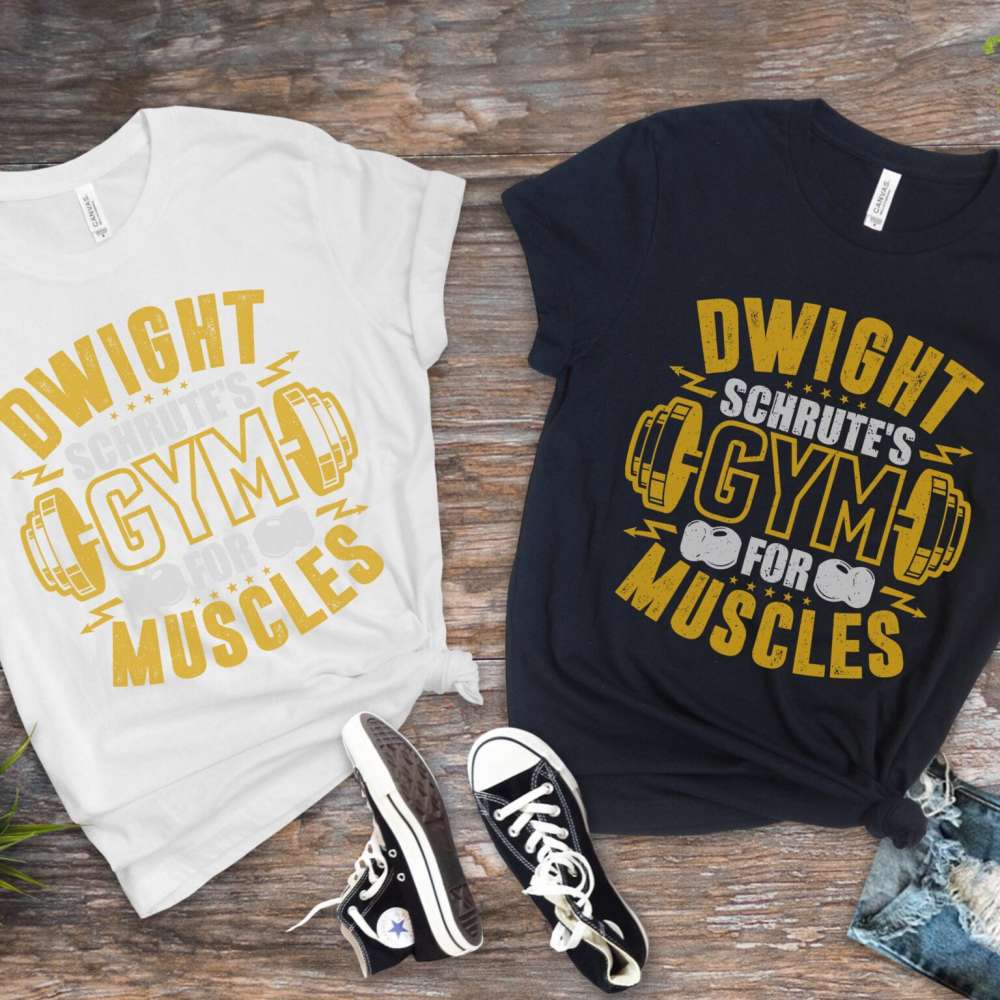 You don't need big start-up capital or expensive equipment. All you need is a little creativity and good suppliers of materials like stretchy fabrics and lightweight synthetic fabrics.
With just those few basics, you can create popular workout clothes such as t-shirts, sports bras, tanks, leggings, shorts, and even warm-ups for athletes - all of which have huge profit potential.
Plus, the possibilities are endless - from team colors and exclusive prints, to ribbon accents and trim options - you can make each item unique so customers keep coming back for more.
Summary
There are many ways for fitness professionals to make money besides offering one-on-one services like personal training or coaching sessions.
Writing about health and wellness topics, selling meal plans online, and putting together e-books are just some of the options available for those looking for creative ways to diversify their income within the fitness industry.
Whether you choose one avenue or all 20—the possibilities are endless!
So go ahead—explore your options and start making money doing what you love!