New Year celebrations have come to an end and like clockwork, the January fitness rush begins. Luckily for you and your studio, that means more leads, revenue, and potential for growth.
It also means a busier studio and a need to level up your organizational skills. After all, you don't want to give the wrong first impression to your new members.
While the January spike in gym or fitness studio attendance is very much real, it doesn't take long before the New Year's resolutioners give up on their plans to get in shape. If you're like most fitness studios getting ready for the influx of studio attendees, this means you probably need help with:
1. How to Get Leads for Gym Memberships
2. Ways to Improve Customer Engagement
3. The Importance of Member Retention
When the dust of optimism has settled, it's important to ensure that your fitness studio has effectively held the interest of new prospective studio members AND not scared off or neglected your current loyal customers.
This article will address these main points so that you and your studio see exponential growth in 2020.
How to Get Leads for Gym Memberships
There are plenty of New Year's fitness newbies out there in your local area. But how do you convince them to come to your studio, rather than the one five minutes down the road?
#1 Set Up a Referral Program
This is a great way to generate new leads for your fitness studio as it will see your current members doing most of the work for you. According to statistics, word of mouth is the main driving force between 20 - 50% of purchasing decisions.
Set up incentives for current members and for newbies - especially when they join in January.
Setting up a referral program is your cheapest marketing channel so be sure to utilize it.
#2 Upgrade Your Social Media Strategy Using Video
Ensuring that you have a strong and active social media presence over the winter period is a great way to attract new members that may have started researching potential studios online.
Good social media practice that you should already be following include:
Posting frequently
Engaging with others in your local area and your fitness niche
Creating minimum-effort, high-impact copy - this should be either funny, informational or emotive
If you have no time to produce your own content (it is January after all), simply resharing content posted by others is sufficient.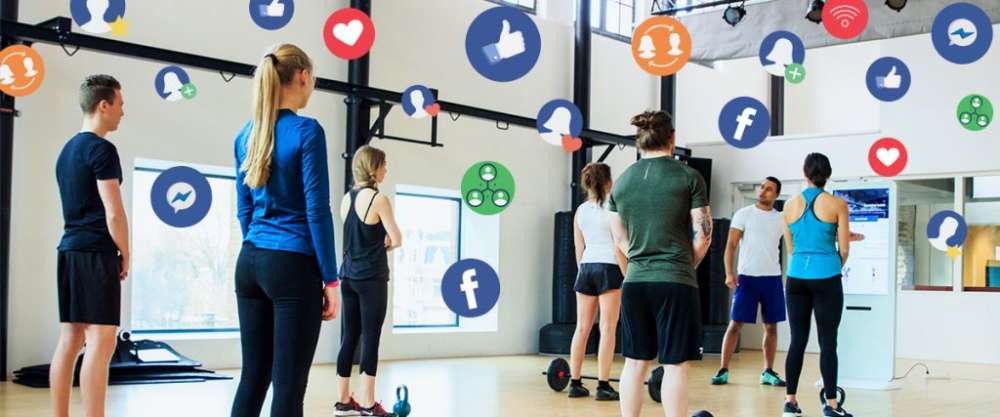 But you should remember when it comes to content, video is 50 times more likely to drive organic search results than plain text.
That means that using video to generate more leads will double your digital efforts.
This can be tricky to get right. To see a brand that is effectively doing this, check out gym chain Jetts . They upload videos taken within their fitness studio to Instagram, demonstrating exactly how to do an exercise and detailing the move in the caption too. This encourages followers to comment and ask questions. They position themselves as an authority in their niche and provide additional value to their members and prospective members.
https://www.instagram.com/p/B4wEpIpgMOR/?utm_source=ig_web_copy_link
#3 Make Sure Your Website and App are Running Smoothly
To make sure that your studio stands out, you should have a visible, easy-to-find branded website. A easily to navigate website with clear information will help you to get leads for gym memberships.
Your website should have:
Strong visuals of (or relating to) your studio
A branded domain
Great SEO making it easy for members to find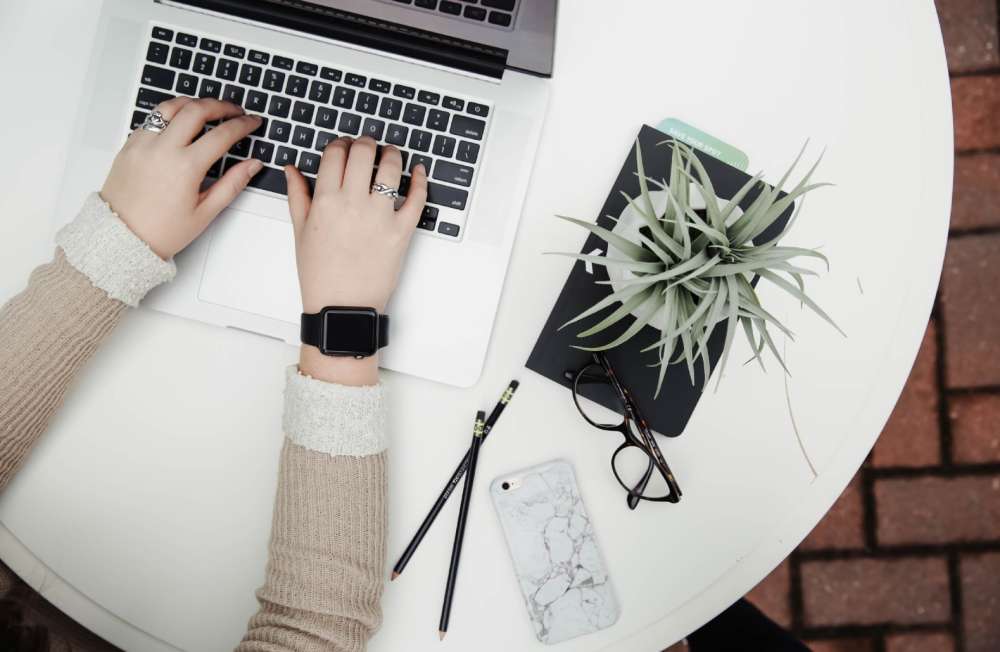 In addition to a website, you should also have a branded app to ensure that the onboarding process is as easy as possible.
An app like Virtuagym can be used to manage, coach and track your member's activities.
Ways to Improve Customer Engagement
So you've bagged yourself a whole host of new members, now you just have to make sure they don't give up too easily. So what are the best ways to improve customer engagement?
By creating a positive environment in your studio and fostering a sense of community amongst your members you can make sure that new members stick around.
#1 Develop a Community Spirit
There are a number of ways that you can develop the community of your fitness studio and ensure that it encourages members to stick around. But the most important is creating strong relationships between members and staff as well as amongst members.
Train staff to be inclusive and look out for newbies. Make sure that they feel encouraged and are not left behind.
Utilize activities such as a competition or training program that will bring members together and form friendships. Studio members that make friends with fellow members are much more likely to keep coming back - and in turn, keep buying into you and your business.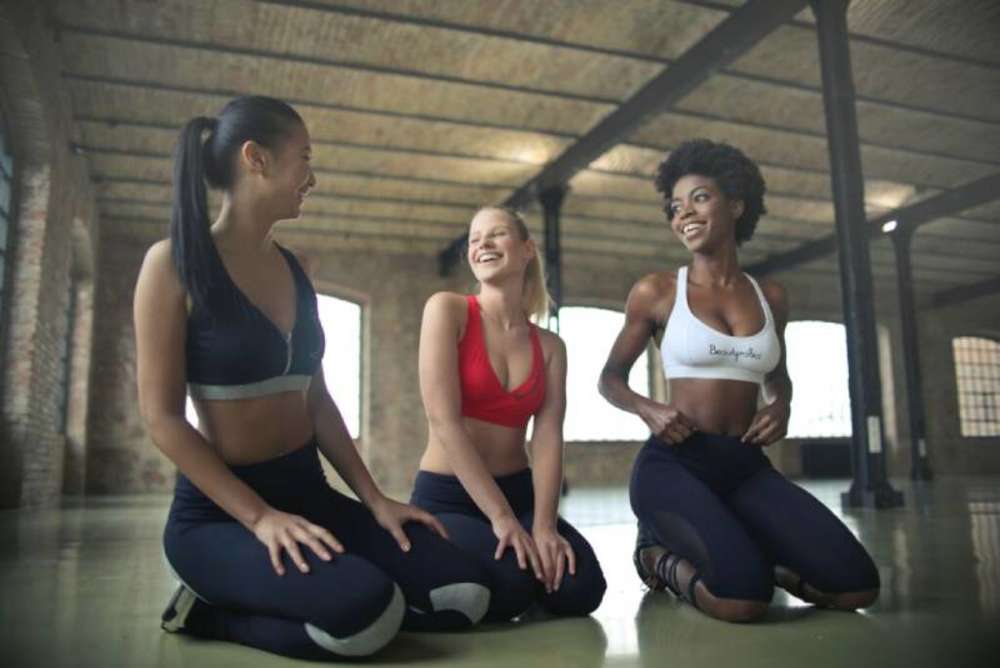 You should also make sure that your members remain engaged when they leave the studio. An ideal way to do this is to develop an online community via social media or on an app . Doing this will encourage members to post fitness updates and developments and create a buzz and conversation around your studio.
Tip: City Fitness uses the Virtuagym Touch in their facilities to inspire, coach and engage their members. The Virtuagym Touch is a new software solution that allows operators to turn any screen into an in-gym service kiosk or digital training station.
#2 Host an Event in your Fitness Studio
Hold an event, encouraging all new members to come along - and old ones too. This is a great one of the great ways to improve customer engagement. It will create a more sociable atmosphere in your club and lead to more loyalty amongst members. You could host a day of free classes, drinks or invite guest speakers.
Think outside the box when it comes to creating an event that is unique to you and your studio.
One great example is the immersive events ran by the Ministry of Fitness. They pair up with coaches that are popular with the Instagram crowds and put on events alongside brand partners in the health and wellness industry. The events offer so much more than a simple workout. Participants can get hair braiding, goody bags and enjoy influencer talks and interactions.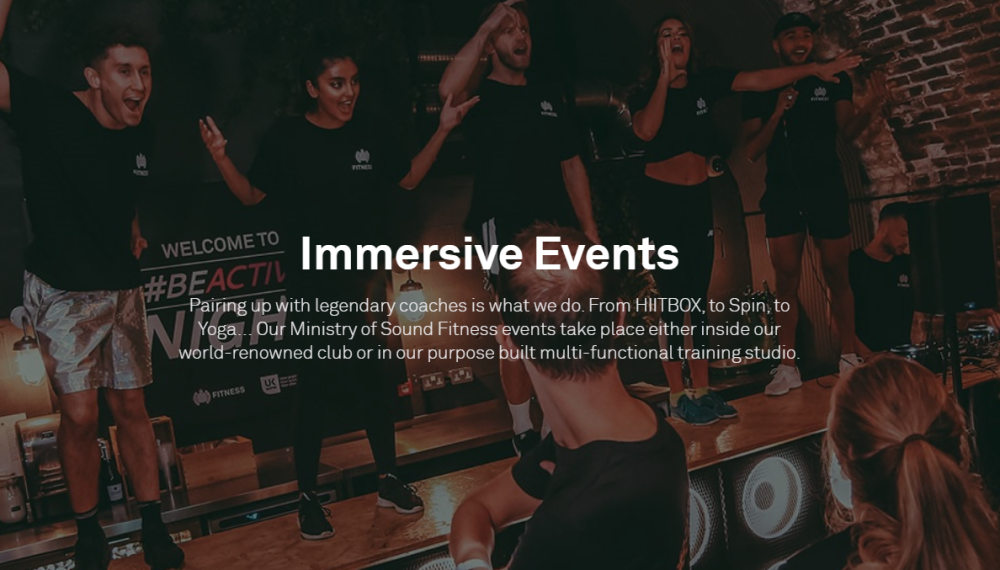 #3 Don't Ghost your Members
Nobody likes being ghosted. Communicating with members isn't only crucial while you are inside the studio itself, but also after members go home.
Communicating with them via an online app will make sure that they stay in touch with the studio and remain committed to their workout goals.
You can answer any of their questions and they can share progress and discover more about the community at your studio.
Use emails, phone calls as well as push notifications to contact your members. All of this can be done using a software management system. Set up email flows that get in touch with your members after a certain amount of missed sessions.
The Importance of Member Retention
Finally, you should ensure current members feel appreciated, despite the January influx. If you focus all your efforts on new members, your most loyal and high-value customers may end up feeling left behind.
That's why we need to talk about the importance of member retention.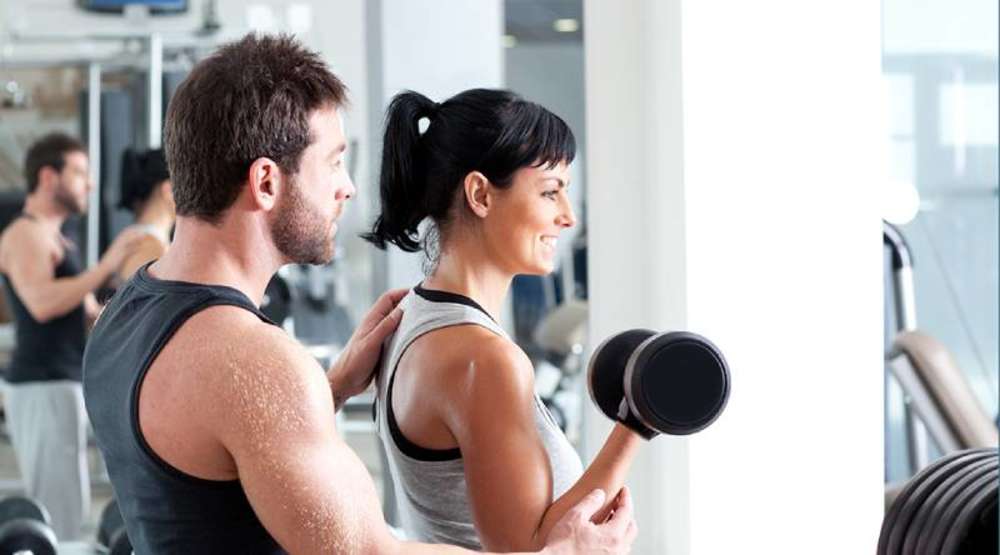 #1 Provide Additional Resources Off-site
January is a busy time for any fitness studio. This can be annoying for long-term fitness lovers that feel they are left competing for space in classes or a busy studio. To make sure that these members can still gain value from their membership with you, make sure that they have resources available to them when they are working out off-site too.
Develop home-workout plans, nutrition plans or use an app like Virtuagym to do it for you.
The more advantages your studio provides them with outside of their designated studio-time, the more likely they are to stay with you for the long-run.
#2 Consider Adding New Classes
New studio classes in the first month of the year are another effective way of keeping older members happy.
Talk to your members and find out exactly what they think would benefit them. Question them on their needs in your digital community space or approach members in the studio and find out first-hand.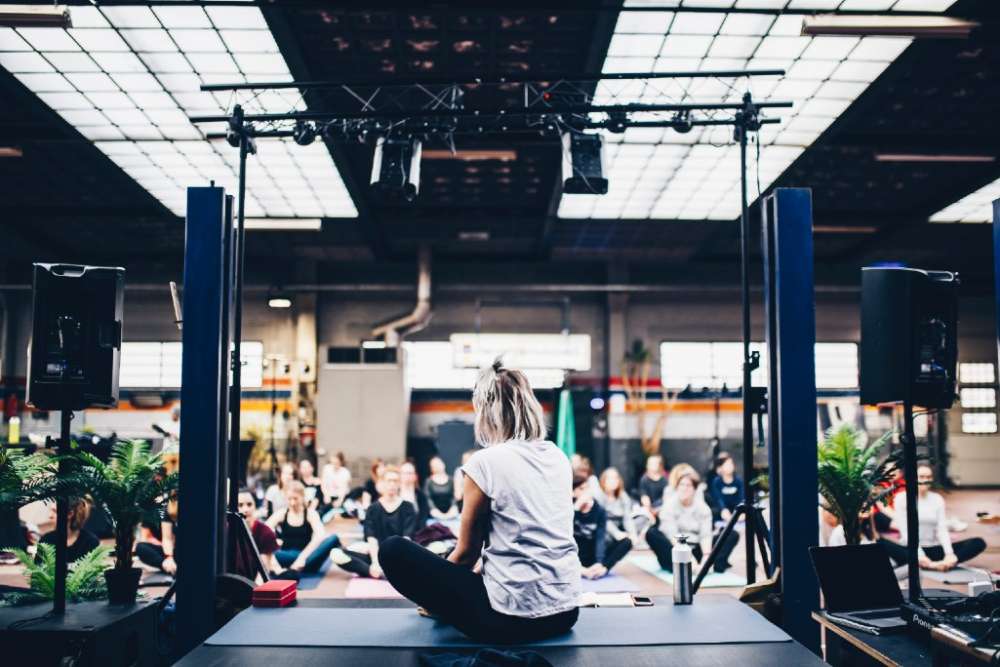 If you deliver the classes your members have been hoping for, this makes them feel heard and valued. Ultimately, this will result in them feeling part of the studio community and reluctant to move elsewhere for their fitness needs.
#3 Hold a Fitness Challenge
Every fitness fan loves a fitness-themed challenge. Make the most out of this and implement a winter training challenge in your studio.
Choose a time frame, such as ten to twelve weeks. Create a specific goal and develop a training and/or nutrition plan to set out for your members.
The challenge could be anything from learning to do the splits or losing weight, to gaining a set amount of muscle.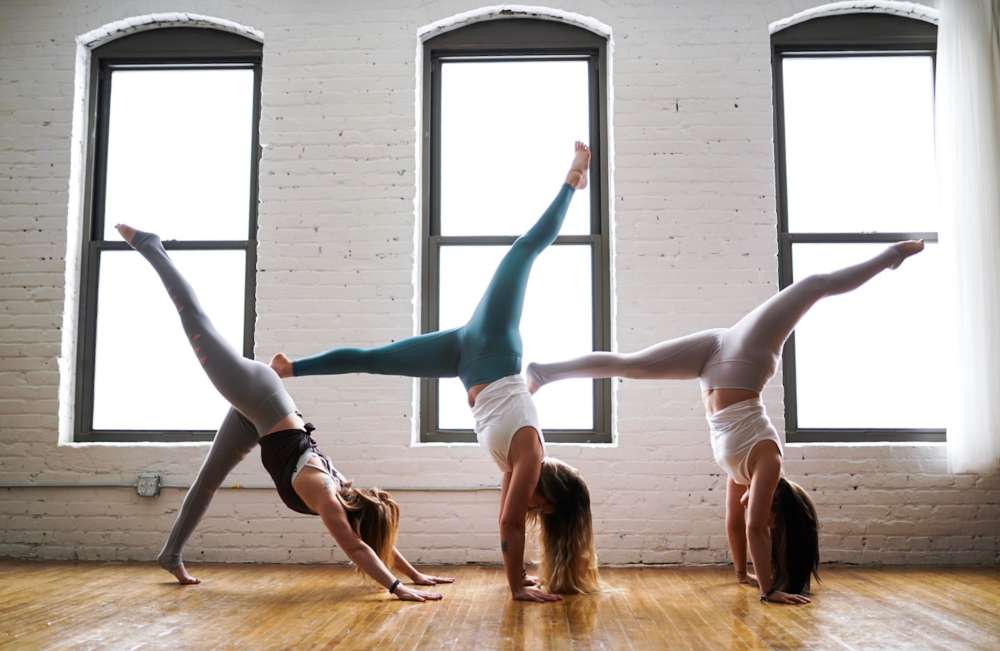 Track the results of this and encourage participants to share their progress in your digital community. You could also offer a prize incentive for the winner of the challenge - or gifts (such as a protein shaker or tote bag) for all of those that stayed on track throughout the full course of the challenge.
Follow the steps above and we are confident that you will get leads for gym memberships, engage members AND keep all of your current members happy. With these tips, 2020 could be a year of huge growth for your fitness studio.