As a personal trainer, the name of your business holds significant importance within your brand.
It acts as a pillar in establishing trust and recognition among potential clients, sets you apart from fellow trainers, and infuses professionalism into all facets of your fitness practice.
Although choosing the appropriate name can be difficult, it is an essential step that will have a lasting impact on all aspects of managing and growing your personal trainer and fitness center business in the future.
In this article, we will provide you with expert guidance on the process of choosing an excellent name for your online personal training business.
Choosing the Perfect Name for Your Personal Training Business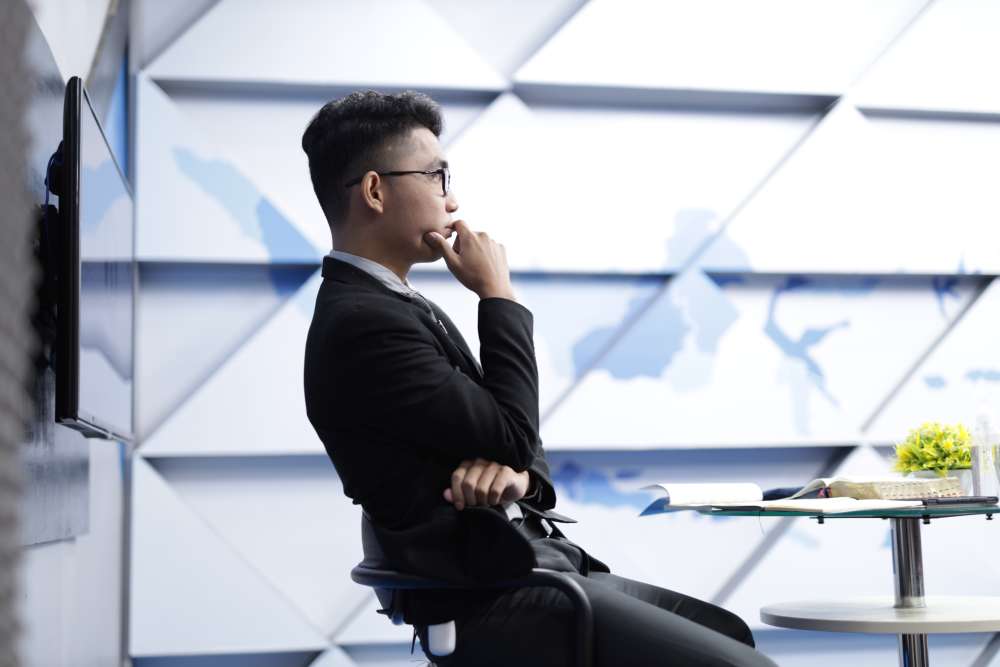 When you want to make sure that the name appropriately represents your identity as a trainer and the services you offer, the procedure can be very intimidating.
We'll look at a few suggestions to help you choose the best name for your company.
Brainstorm your personal trainer business
Starting a brainstorming session for possible trainer business names is essential before beginning your search for an attention-grabbing moniker.
Think about phrases or terms related to fitness, health, or wellness—terminology that stimulates interest, motivates action and strengthens resolve in potential customers or clients.
Also, think about incorporating your personality into the name:
What makes you unique as a person?
When someone hears the name of your company, what first image do you want them to have of you?
The next stage is to start the process of exclusion and refinement once you've created a list of ideas.
Research Competitors' Names
Allocate some time to explore other companies in your field before settling on your own name of choice. Examine their company name to get ideas for alternatives that can work for your own brand.
The study will not only give you information on the amount of rivalry in your industry, but it will also reveal the branding tactics used by your rivals.
With this understanding, you may create a name that stands out from the competition without sounding too much like the marketing efforts of another organization.
Keep it Short and Sweet
The most effective names are brief and sweet. Aim for clarity and recall, and choose a name that sums up your brand and services quickly. Try to keep it to one or two words whenever you can.
Make it a Memorable personal trainer business name
Prioritize the factor that will make your choice memorable to potential customers.
Think about it:
Can someone quickly remember your company name if they hear it from a friend or coworker?
Consider adding rhyming syllables to the name or using phrases that conjure up distinct images in your head when you hear them.
These strategies can increase the likelihood that people will remember your company name.
Research Industry Terminology
Researching industry jargon can be a great way to get ideas for creative names for your personal training business.
Spend some time learning the definitions of terminology related to fitness, such as "cardio," "endurance," and "strength." You can come across original concepts and ideas that you hadn't thought about before.
Additionally, take into account any specialist language or jargon frequently used by personal trainers in the field in your list of probable candidates. This can add authenticity and resonance to your own training business name ideas.
Include Keywords
Integrating relevant keywords into your online training business' name can enhance its visibility on search engines when individuals search for personal training services.
Consider including these specific terms in your company name, for instance, if your area of expertise is weight loss or strength training.
By strategically using keywords, you may help potential clients locate your online presence quicker when they're looking for trainers that provide those specific services.
Focus on Your Brand Values
The name you choose for your business should harmonize with your brand values, encapsulating what sets your approach as a personal trainer apart and makes it distinctive.
Take time to consider what uniquely distinguishes you from other trainers.
Is there a specific aspect of your training approach that stands out?
Whether it's a specialization in certain techniques or methods, strive to integrate these defining elements into your list of potential business names.
Doing so may guide you toward a fresh and compelling name that captures your unique identity.
Take Into Account How It Will Appear on Promotional Materials
Your business name should be consistent with your brand values and capture what makes your personal training technique unique and different.
Think carefully about what sets you apart from other trainers.
Is there anything in particular about your teaching style that jumps out?
Try to incorporate these distinguishing characteristics into your list of prospective business names, whether it be a specialty in particular procedures or processes.
By doing this, you can be led to a new and intriguing name that accurately describes your own identity.
Take Feedback From Other Fitness Professionals
Fitness professionals are excellent resources for coming up with a name that will set your company apart from the competition because they frequently keep up with the most recent developments in the personal training market.
Never be afraid to get in touch with other personal trainers or friends from your fitness network and ask for their opinions. Ask specific queries, like:
What's a unique name that people will remember and that exudes strength?
They might suggest original and perceptive names that you hadn't thought of before or offer helpful criticism on concepts you've been thinking about.
Additionally, think about holding polls on social media platforms or surveys of prospective customers to gain firsthand feedback from people who closely resemble your target market.
Their viewpoints can be really helpful when naming something.
100+ Best Personal Training Business Names & Taglines
Choosing a catchy name for your own training company might be challenging because it can determine how potential clients will perceive what you have to offer.
Your company name should successfully communicate your skills, connect with your target market, and develop long-term recognizability.
Here are some personal trainer business name ideas:
1. FitFusion Pros
2. CoreCrafters
3. PowerPulse Fitness
4. Elevate Edge Training
5. Vitality Vanguards
6. ShapeShifters
7. StrongBody Solutions
8. Peak Performance Partners
9. FlexMasters
10. BodyRevitalize
11. Wellness Warriors
12. IgniteFit Trainers
13. Dynamic Motion Studio
14. PureForm Fitness
15. ProActive Motion
16. FitFlex Elite
17. TotalTone Fitness
18. MoveMasters
19. BalanceBuilders
20. MindBody Mastery
21. Stamina Sages
22. PrecisionFit Pro
23. Ignite Well-Being
24. BodyBlitz Pros
25. Fitness Fusionists
26. VibrantLife Coaches
27. SwiftFit Pros
28. TrainWell Tribe
29. ShapeSculpt Studio
30. PureMotion Pros
31. Endurance Experts
32. ReShape Rx
33. EmpowerMe Fitness
34. BodyTransformers
35. Pinnacle Performance
36. DynamicDuo Fitness
37. FitLife Innovators
38. PulsePerfect PT
39. ElevateU Fitness
40. VigorVoyagers
41. WellnessRise Studio
42. CoreCrusaders
43. BodyBrick Fitness
44. ToneTitan Trainers
45. FlexFlow Coaches
46. ShapeMasters
47. MindfulMotion Pros
48. Apex Achievers
49. VitalityVibe Fitness
50. FitForce Elite
51. FitnessFusion HQ
52. PrecisionPulse Pro
53. ActiveWellness Gurus
54. TotalBody Titans
55. MoveMakers
56. BodyBalance Builders
57. MindfulStrength Masters
58. StaminaSuperior Studio
59. SculptSavvy Pros
60. ShapeSense Trainers
61. BodySculpt Elite
62. WellnessWarrior HQ
63. PulsePush Pros
64. TrainRight Tribe
65. PurePhysique Studio
66. EnduranceElite
67. Reshape Revival
68. FitEmpowerment Pros
69. BodyTranscendence
70. PeakVitality Pro
71. DynamicDuo Fitness
72. Lifelong Wellness Leaders
73. SwiftFit Studio
74. BodyReshape Masters
75. ToneTwist Trainers
76. FlexFlow Fitness
77. ShapeShift Experts
78. MindfulMomentum Pro
79. Apex Achievers
80. TotalFitness Titans
81. MotionMasters
82. BodyBliss Builders
83. VigorVoyage Studio
84. FitFusion HQ
85. PrecisionPulse Pros
86. ActiveEdge Wellness
87. ElevateFitness Gurus
88. CoreCreators
89. ShapeSculpt Studio
90. PureMotion Pros
91. DynamicBody Elite
92. WellnessWizards
93. PulsePerfect Pros
94. TrainWell Tribe
95. BodyCrafters
96. StaminaStrive Studio
97. BalanceBliss Trainers
98. IgniteFlow Fitness
99. ToneTribe Pro
100. EmpowerMasters
Finding the ideal match for your personal training firm could be made easier with the help of these distinctive company names.
Remember to choose a name that aligns with your brand values and resonates with your target audience.
The Power of a Great Personal Training Business Name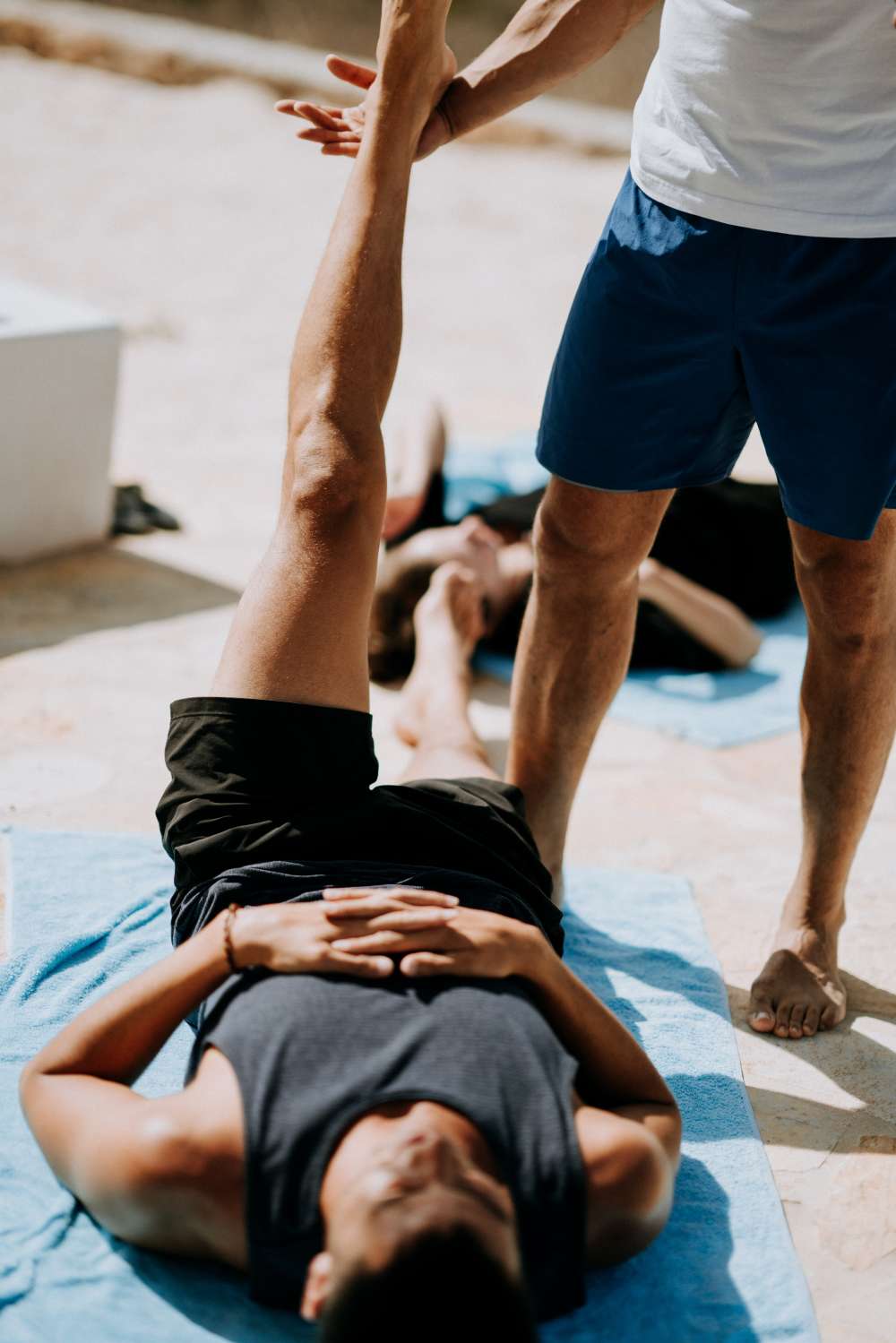 Your brand name not only communicates the core values of your company to potential customers but also makes it easier for them to remember you and recognize you in a sea of competitors.
Here are some reasons why it's important to have a powerful name for your fitness studio personal training business.
Establishes Brand Identity
A memorable name for your personal training business establishes a distinctive identity that differentiates you from other personal trainers and businesses in your vicinity.
This distinctiveness ensures that clients can readily identify who you are and the services you provide.
Moreover, an easily recognizable name simplifies the process of referrals, as satisfied clients find it effortless to recommend you to their friends and family.
Creates Memorable Advertising
A catchy name for your personal training firm creates a distinctive brand that sets you apart from other local personal trainers and establishments.
Customers will be able to quickly recognize who you are and the services you offer because of your individuality.
Additionally, having a name that is instantly identifiable makes the referral process simpler because pleased customers find it simple to refer you to their friends and family.
Strengthens Your Online Presence
The success of any personal training company nowadays depends on having a strong web presence.
In the digital age, having a strong and memorable name is essential for being found on search engines like Google and Bing.
Without the need for costly paid advertising, this improved visibility may result in an increase in organic website traffic.
A wise name choice becomes a crucial component of your online marketing strategy, facilitating easy client discovery and fostering the expansion of your own brand name.
Enhances Professionalism
A strong company name sends the idea that you are passionate about your work and take great pride in providing top-notch services.
A name with such a professional tone promotes confidence and dependability, which in turn encourages a perception of dependability in potential customers.
In essence, this encourages more customers to select your services over those provided by rivals with less outstanding names since they believe your company is serious about providing excellence.
Gives You Ownership & Control
A great fitness training and fitness business name that is yours alone, cannot be copied or claimed by anyone else, and is clearly and unmistakably yours!
You have complete control over how it is used and promoted, giving you the ability to influence how the public views your company.
This distinctive name turns into a physical illustration of your offerings, creating a solid and durable association in the minds of your audience.
When people hear about or consider your services in the future, they'll think of it by name, creating a strong and long-lasting brand association.
Bottomline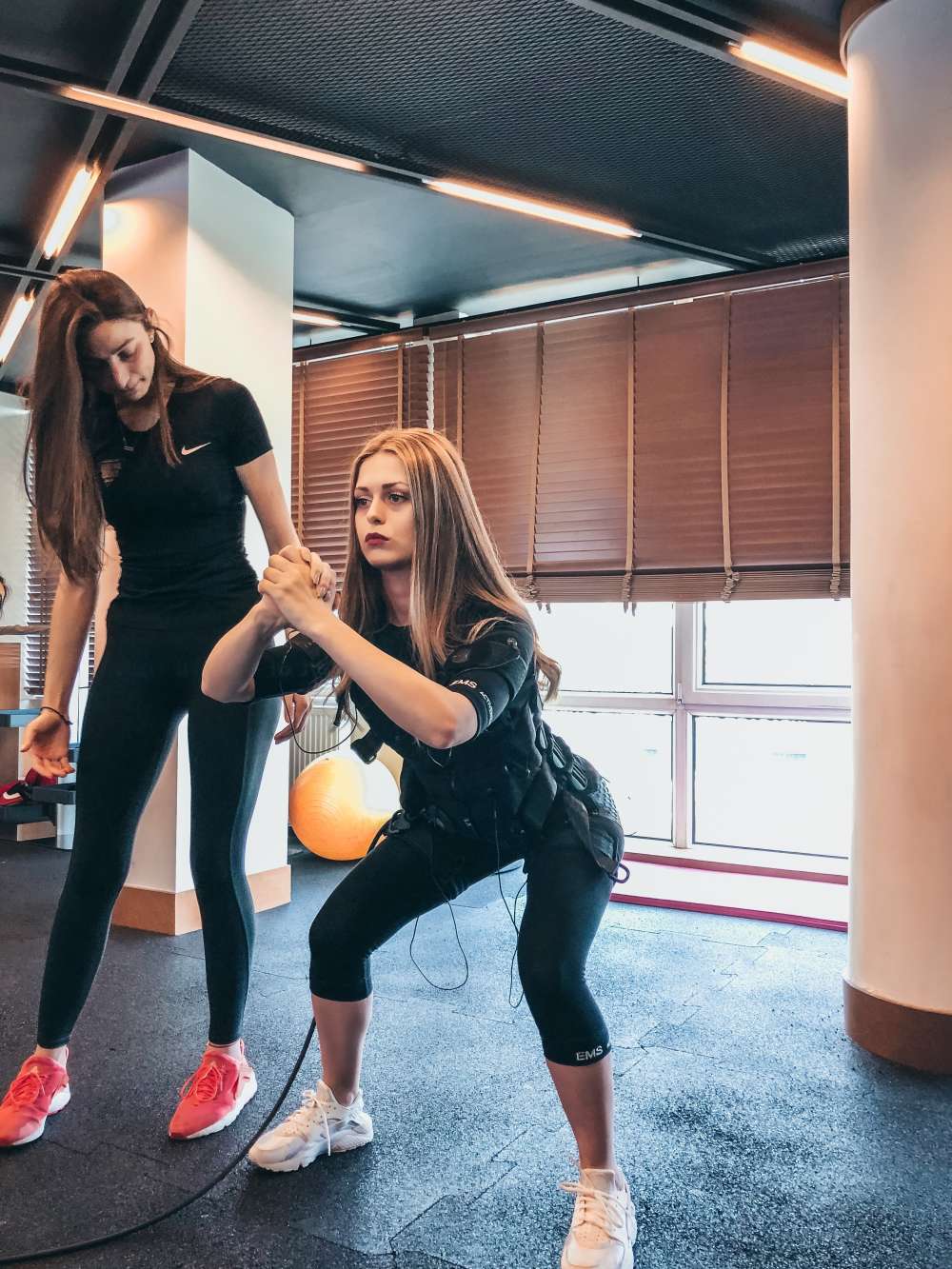 A crucial first step in starting your personal training business is choosing the perfect company name.
Fortunately, there are several methods that help make this process easier.
Make sure the name you choose is evocative, memorable, catchy, and unique to distinguish it from rivals and maintain a sense of professionalism and reliability.
Before choosing your business's stand, it's also a good idea to hold brainstorming sessions and do some research to see if there are any nearby businesses with similar names.
Finding the ideal company or personal training business name should become much less difficult and more profitable by bearing in mind these suggestions!