When a client first walks into your gym, there's usually some excitement. But, as the months go by, the first butterflies might turn into an all-around lack of motivation. Come to think of it, client relationship shares some common ground with your usual relationships. You have to make your customers feel special in simple, but meaningful ways, to improve your client retention rate. And here are five practical gym membership retention ideas to achieve just that!
1. Sharing is Caring
I know I'm not exactly blowing your mind if I tell you that you need to know your client.  But too many times there is a tendency to stop at fitness-related subjects. As a gym owner, you have to learn about your customer's interests beyond what their favorite gym exercise is. It can't hurt to learn about your client's family, job, hobbies, etc.
It's exactly what Cornee van Ewijk, co-owner of Cosy Sport, does! He optimized his gym membership retention by making it his priority to know his customers and make them feel welcomed.
"Keeping clients happy starts by getting to know them!"
2. Celebrate Milestones
Now that you know your clients, it's time to take some notes as part of your gym member retention strategy. You'll need notes to remember the important moments in your client's life. Birthdays, promotions, and other milestones are the perfect excuse to surprise your clients with a special training session and/personalized communication.
Also, monthiversaries are not just for cheesy couples (no offense to them), they are also an occasion to highlight your customer's monthly fitness achievements. Utilize a leaderboard to celebrate your clients' achievements and keep them engaged. Posting on social media about your clients' milestones is also a casual way to do some online marketing and quickly increase your online visibility .
One of the most simple gym member retention strategies is to celebrate such milestones by offering a discount on your client's subscription fees or your online merchandise, just like the popular and widely successful beauty brand Nars!
You could create a gym member retention program that embraces a similar 'cult following' model fuelled by attentiveness to your member base.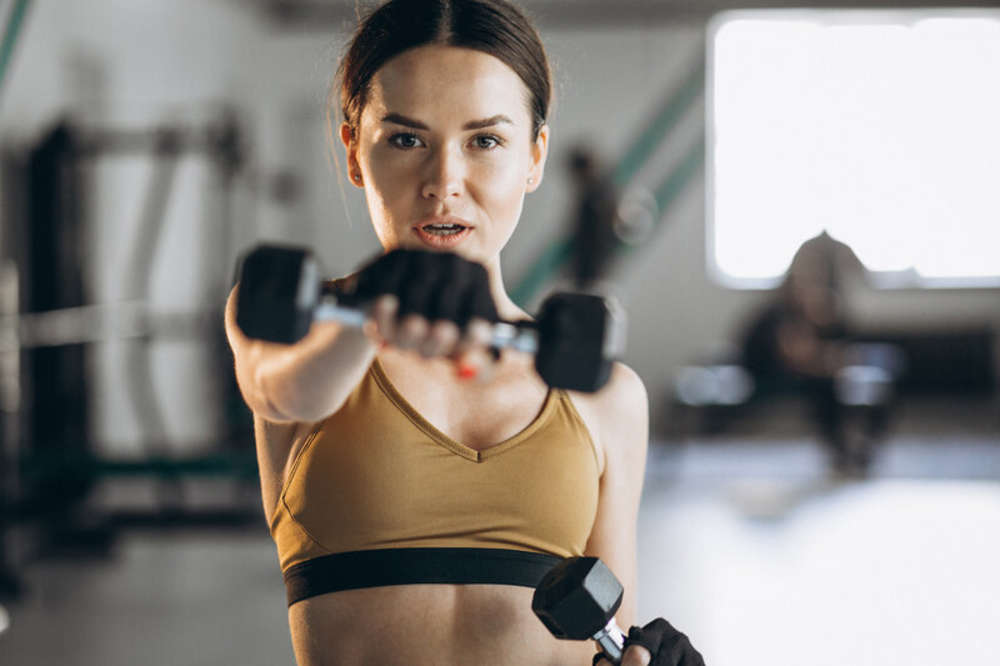 One of the classic, but efficient gym member retention strategies is to make the most of social media. It's a great platform to give your customers a shout-out. Just trust Nicole Reisberg, President & Founder of Social Haven Marketing. When one of her clients gave a televised interview on her participation in a documentary about breast cancer, Reisberg didn't waste any time before tagging her client and the television network as well as adding some important hashtags and the YouTube link.
In a couple of minutes, she managed to not only highlight her client's achievement but also bring attention to her business for the whole world to see. As a gym owner, remembering and highlighting milestones show that you care about more than just your client's BMI.
3. Keep in Touch
The client relationship should exist outside the gym, whether it be for individual chats or group conversations with other gym members – or even on a Facebook group.
Aside from custom-made profiles and interest groups, you can keep track of your gym members' progress without all the distractions from ads or messages from your competitors, like they would on Facebook for instance.
Some fitness mobile apps also offer push notifications. If you need to update your clients instantaneously, say, about a rescheduled class, push notifications are the way to go.
Unlike messages, your push notifications won't get lost between daily rants and weird emojis. In the end online communication on whatever platform creates a sense of belonging and empowerment among your group which is essential to boost gym membership retention.
Click here to read how you can boost your member retention with your own customer-facing branded app.
Read how one of our clients, Pacific Beach Training , digitized with a consumer-facing app as well as a gym management platform to take care of back-end tasks.
4. Use a Gym Retention Software
Social media and online communication can't replace specialized gym retention software that makes setting up and monitoring gym member retention programs as easy as ABC.  This allows you to go further than your usual social networks.
Having a purpose-built gym retention software in your arsenal means that you can easily identify your at-risk members and act quickly with personal outreach to reduce churn and secure your monthly revenue. A nifty tool like a retention planner utilizes data to give you insights into your members' behaviors and goes as far as to predict and identify your at-risk members.
The guiding principle behind such a feature is to allow gym owners and managers to develop robust and task-oriented gym member retention programs based on their needs – regardless of their tech literacy. That's right, you really don't need to be a data or tech whiz to use it – more power to the people!
Learn more about Virtuagym's gym retention software by clicking on the button below.
Discover the Retention Planner
4. Come Together, Right Now
You've created your contact group? Great, let's meet! Here are a few ideas. It can be health-related gatherings about advice on the benefits of a healthy diet, or work-life balance, or, training – or, our personal favorite, how to stay motivated when all you want to do is sit on the couch, eat chips, and binge on Netflix.
While it's not recommended to gather in real life during the pandemic, virtual meetings are always an option. This is a welcome invite for members of close-knit gyms that have since lost the communal aspect of visiting a gym.
When the pandemic has eased off, you can keep your efforts simple! Go out for drinks, play a game of football, organize a friendly ping pong tournament, have a healthy potluck dinner, etc. Check out the Australian gym  Now Fitness  who uses Facebook to create meetups!
Their social gatherings are laid-back and inclusive since they also encourage their gym members to bring their partners along. Meet-ups are a great gym membership retention idea because you are creating a bond not only with you but between your gym members.
5. Ask for Feedback
Now that you've implemented all these gym membership retention ideas, it's time to have the talk. Your client relationship might be going well, but let's see how everybody feels. One way to do so is to assess your client relationship through surveys.
You can do this the old-fashioned way with paper forms or through digital customer satisfaction surveys on websites like Google Forms and SurveyPlanet . Also, if you already have specialized fitness software , you might be able to create surveys in your online club of gym members.
Creating a survey is one thing, but having your customers fill it in is another. That's why you need an incentive: an account credit, a discount, a giveaway prize, a free promotional product, an extra free training session, etc.
However you do it, the feedback is vital, it is meant to adjust the way you manage your customers for the better. Remember that you shouldn't wait for things to go wrong to ask how you can make them right!
You can also simply download our survey especially made for gym owners. Click down here to download it and customize it to your business!
These gym retention strategies are meant to inspire you to go the extra mile for your gym members. After all, when it costs five times as much to attract a new customer than to keep an existing one, you might want to make sure that you're taking care of your gym members!
Fostering gym membership retention requires constant dedication, but it's worth it in the long-run.