It's no secret that keeping your fitness memberships up and running can be a challenge. But it doesn't have to be!
As a gym owner, you're always looking for new ways to boost your membership numbers and keep things interesting for your current gym members.
In this article, we will go over 11 gym event ideas that will do just that! Whether you choose to host one or all of these events, they're sure to get your members excited and help bring in some new faces.
What Are The Benefits Of Hosting Gym Events?
Hosting fitness events in the gym can bring many benefits to both your gym and the community.
For the gym, it is a great opportunity to build relationships with potential customers and create a positive reputation.
In fact, research shows that experiential gym events convert over 70% of attendees into regular customers.
Considering these results, including a special gym event every now and then in your fitness center makes total sense.
Fitness events can also be a great source of potential revenue. For the local community, fitness events can provide a fun and safe environment for people of all ages to get active.
These events also enable people to connect with each other - and inspire them to discover new ways to do things.
Fitness businesses benefit from the event by being able to interact with their community, which increases their retention rates.
In addition, fitness events often include educational components, such as nutrition seminars or cooking demonstrations. This can help to improve the overall health of the community by promoting healthy lifestyle choices.
Your door will open to many new future gym members if you market an event properly. It is a rare opportunity for members to gain experience different from regular training.
So hosting a gym event in your gym is a win-win for both the gym and the community.
Now that we have established the fact that they are effective in attracting new members, let's move on to concrete gym event ideas that you can apply.
The 11 Best Fitness Event Ideas For Growing Your Gym's Revenue
1. Workout Events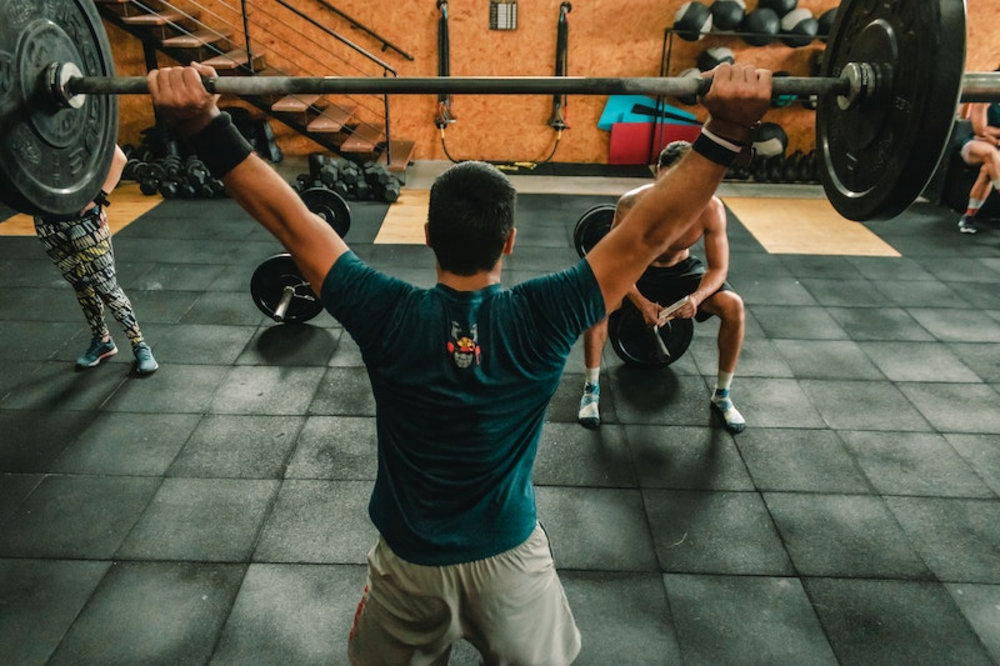 Have you ever wondered how you could get more people in the gym and get them excited about working out? Well, one way to do that is to hold in-club competitions or challenges !
This is a great way to get people engaged and motivated to come to the gym, as well as get them to interact with other members. Plus, it's a great way to promote your gym and get new members through word-of-mouth.
Here are some gym event ideas for In-Club Competitions Or Challenges that you could hold at your gym:
One popular fitness challenge is the push-up challenge. You can have people of all ages and levels competing against each other to see who can do the most push-ups in a certain amount of time.
Another gym event idea is a weight-loss challenge. This is where people compete to see who can lose the most weight in a certain period of time.
You could also hold a fitness competition where people compete against each other in different fitness activities such as sit-ups, squats, lunges, etc.
2. Gym Olympics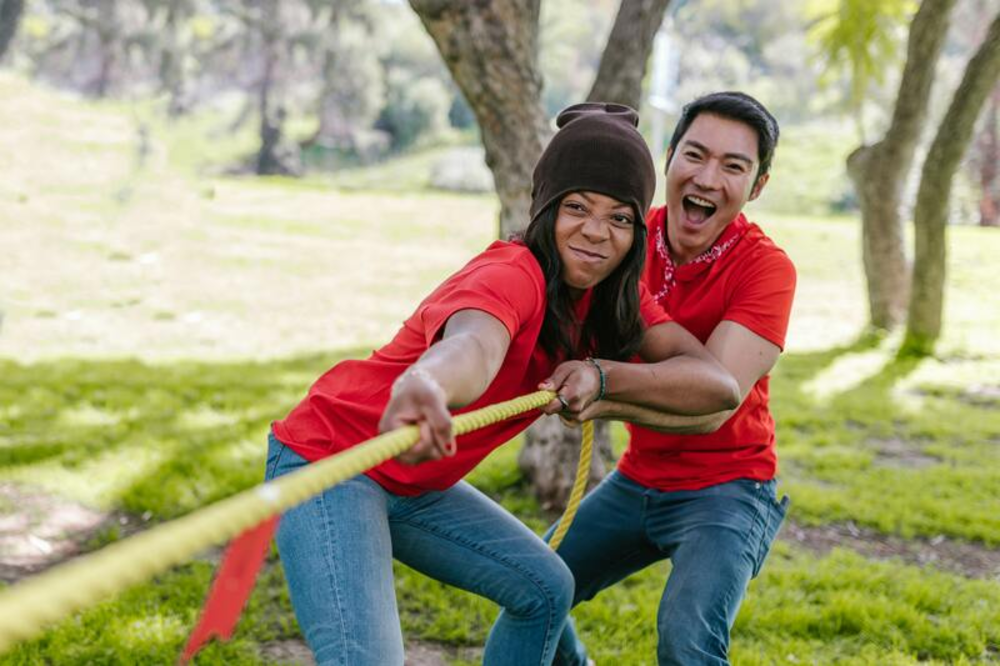 Host a "Gym Olympics" event where members compete in different fitness challenges. This can be something like a relay race, obstacle course, or even just a simple game of tug-of-war.
This is a fun way to get people engaged and excited about working out. Not only will it get members excited and engaged, but it will also bring in new people who are curious about what your gym has to offer. Here are a few tips for organizing this fun event:
Create teams of members and staff who will compete against each other in a variety of fitness challenges.
Promote the event heavily in the weeks leading up to it so that everyone knows about it and has a chance to sign up. You can also contact some fitness influencers to spread the word.
Make sure the challenges are fun and varied so that there's something for everyone.
Most importantly, have prizes for the winning team! This will give everyone an extra incentive to participate and do their best.
3. Social Media Contests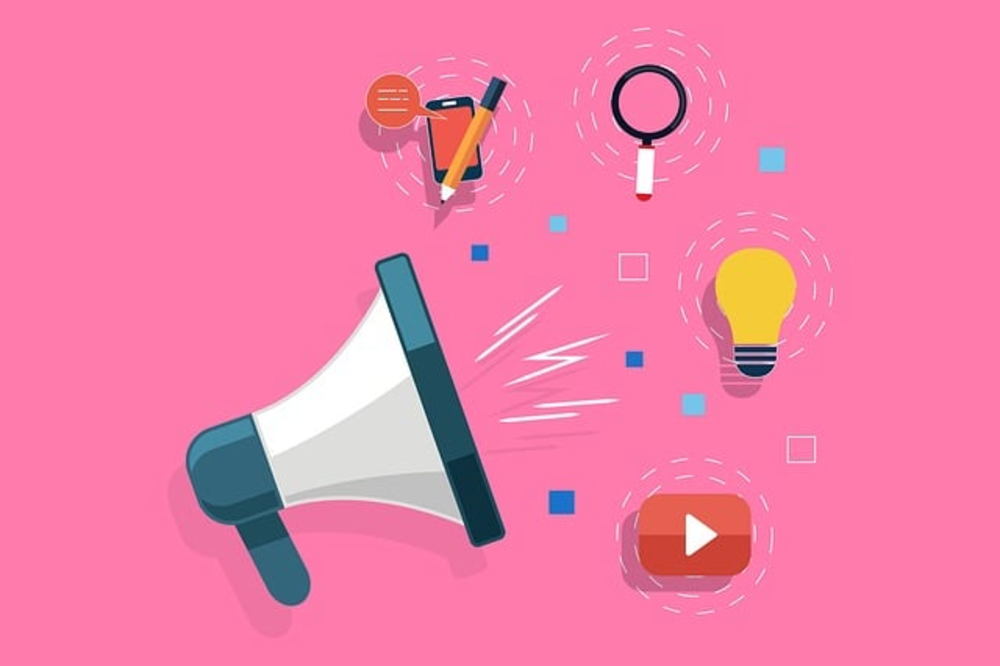 Use social media to host contests with gym-related prize packs. For example, you could ask people to post photos of themselves working out at your gym, using a certain hashtag.
The person with the most creative photo could win a prize pack that includes a free month of membership, personal training sessions, etc.
You can also organize meet-ups through social media for like-minded individuals who are looking to get fit and healthy. This could be anything from a running club to a nutrition group.
Advertise the meet-ups on your website and social media channels, and make sure to provide refreshments and snacks for participants.
4. Educational Seminars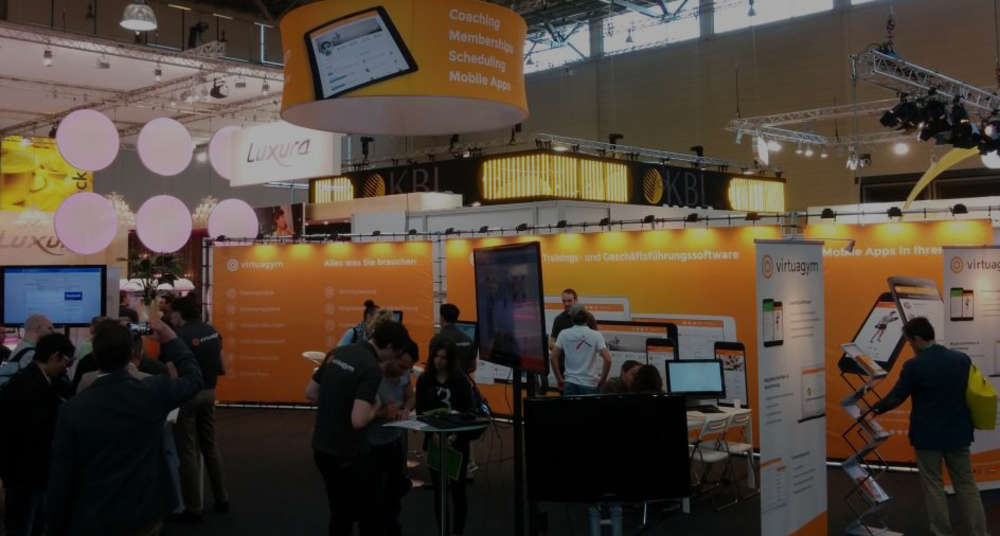 Educational seminars are a great way to attract new members and get existing members more engaged. And the best part is, they can be tailored to fit any budget.
Not sure where to start? Here are a few gym event ideas to get you started:
Have a Celebrity Personal Trainer give a talk on fitness and nutrition
Get some guest instructors to give seminars on their areas of expertise
Host a Q&A session with a panel of experts on various fitness topics
Put on a demonstration of new workout equipment or techniques
Offer mini-consultations with personal trainers
5. Partner With the Local Community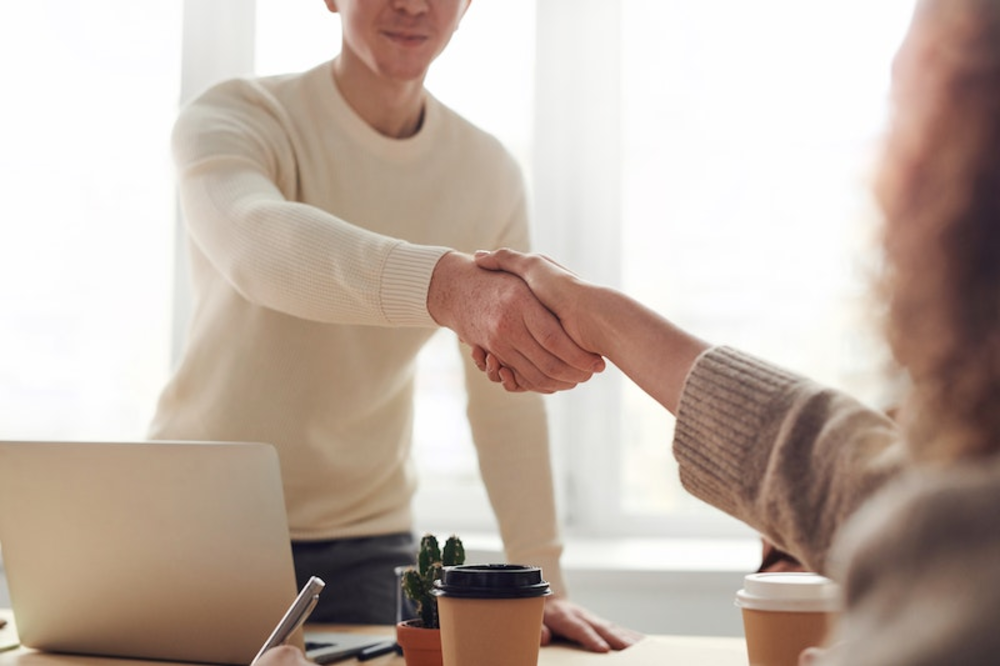 By local community, we mean local businesses. There are tons of benefits to partnering with local businesses from increased foot traffic to added value for your members. Here are a few ideas to get you up and running:
Offer discounts to employees of your partner business. This could be a percentage off membership dues or offer a free monthly membership for every 6 months purchased.
Host special events or classes that are open to the public. This could be an after-work happy hour or a lunchtime fitness class.
Finally, you could simply advertise in local businesses. This could involve putting up flyers in break rooms and lobbies, or placing ads in company newsletters.
Whatever you decide, partnering with a local business can give your gym a boost and make it more visible in the community.
6. Theme-Based Workouts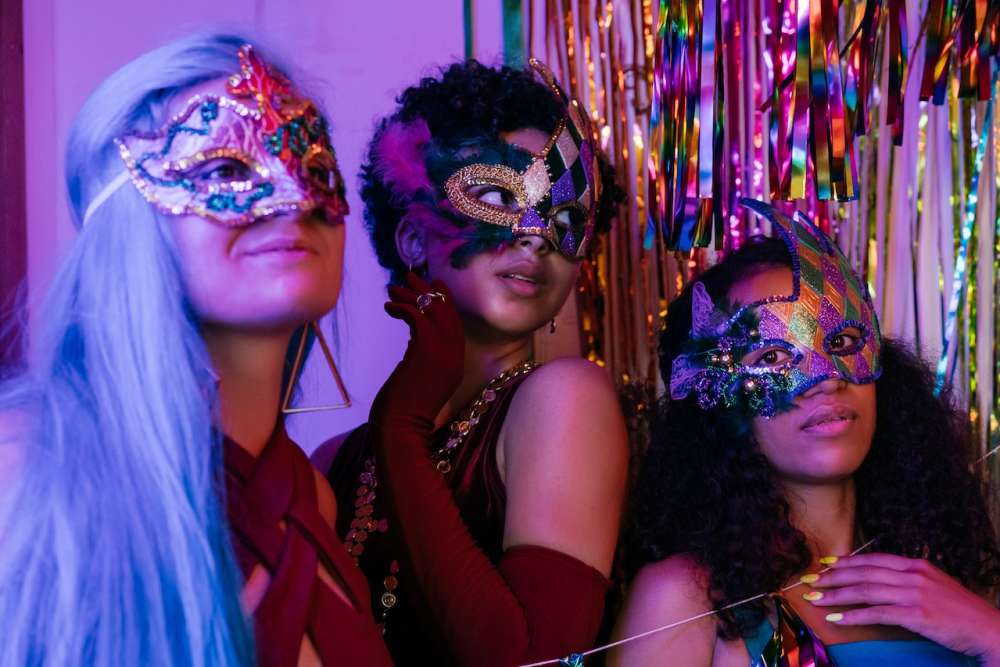 Themed workouts and classes are always a popular choice at the gym. By offering themed workouts, you can tap into current trends and give your members a workout that they're sure to enjoy.
For example, you could offer a 90s-themed class that features all of the popular songs and moves from that decade.
Or, if you're looking to boost your fitness business during the winter months, you could offer a 'Winter Wonderland class that incorporates snowy scenery and festive music.
You can also offer special holiday-themed classes, such as "Reindeer Boot Camp" or "Christmas Yoga."
These classes are a great way to get into the holiday spirit while getting a workout. And, best of all, you can keep it open to all fitness levels for maximum exposure.
Whatever theme you choose, make sure your event marketing is done well in advance so that your members have plenty of time to sign up.
7. Partner With Local Races and Events
Partnering with local races and events is a great way to boost your fitness business at your gym.
Offering training programs for these events is one way to get new members in the door, and it can also be a way to keep existing members engaged.
If you're not sure where to start, here are a few gym event ideas to hold a successful event:
Get in touch with local race directors and see if they're interested in partnering with your gym. You could offer discounts on membership or training programs to participants, or even sponsor a team of runners.
Host your own event at the gym. This could be anything from a 5K fun run to a weightlifting competition. Getting the community involved will not only increase business, but it will also promote healthy living and fitness.
Offer training programs for popular local events like marathons or triathlons. This is a great way to attract new members, and it can also be a great marketing opportunity for your gym.
8. Offer a Free Healthy Cooking Class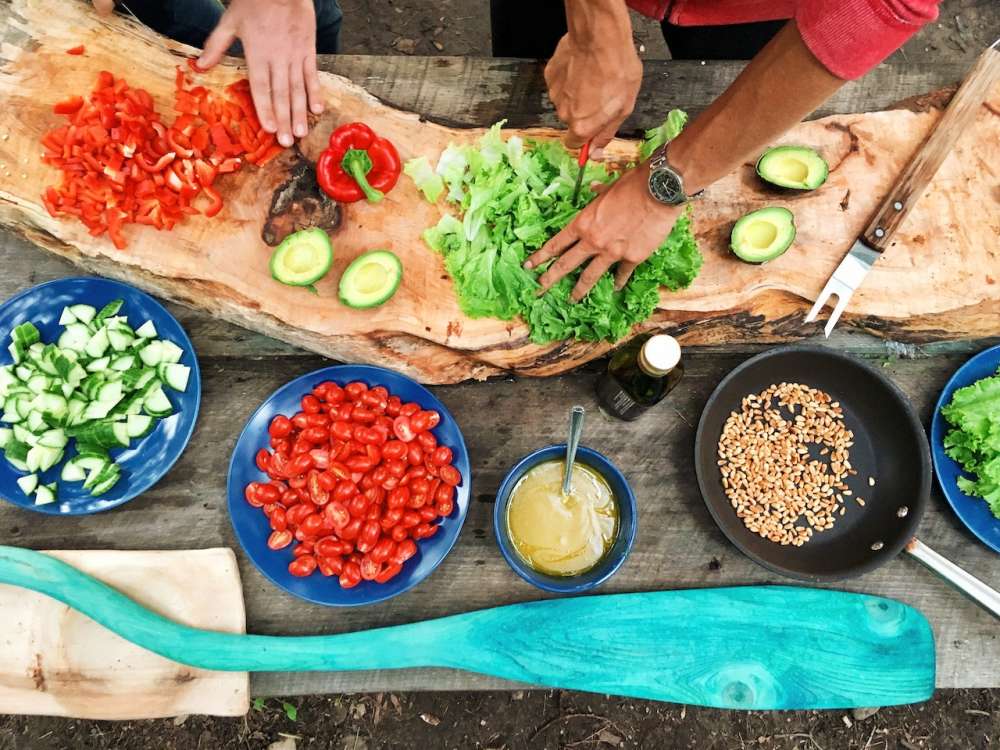 This is a great way to attract new members, as well as give current members a reason to keep coming back.
Cooking classes are an excellent way to teach how to incorporate health and fitness food, and they can be a lot of fun, too.
Here are a few pointers for making your cooking class a success:
Choose a theme that will appeal to your target audience. For example, if you have a lot of families in your gym, you might want to offer a kid-friendly cooking class.
Make sure the class is interactive and hands-on. Cooking is more fun when you're actually doing it, so avoid lectures and demonstrations that are boring.
Keep the recipes simple and healthy. Nobody wants to spend hours in the kitchen cooking an elaborate meal, so make sure the recipes you choose can be made relatively quickly and easily. And of course, they should be healthy! Try incorporating recipes for quick-to-make healthy snacks.
9. Celebrate Client Birthdays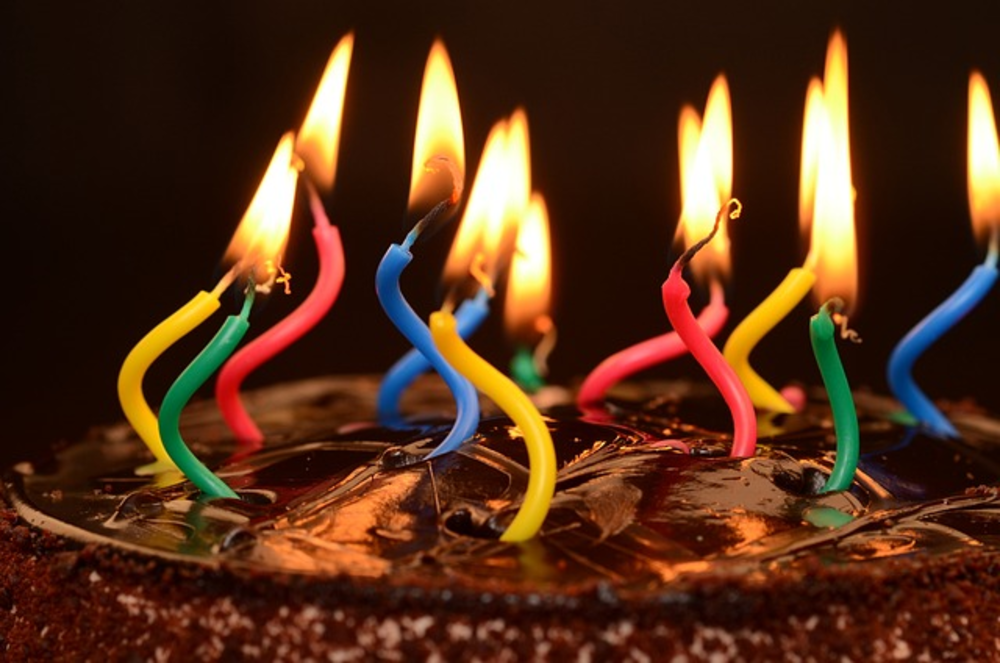 Celebrating client birthdays shows that you care about your clients and their loyalty to your gym.
Here are some ideas for celebrating client birthdays at your gym:
Have a birthday workout: invite all of your clients with the same birthdays to a special workout class. Make it a fun, upbeat class with their favorite music and exercises.
Throw a small party: decorate the gym and have a special birthday cake for the birthday client. It doesn't have to be anything big, just enough to show that you care. You can even give out goodie bags with healthy snacks and workout gear.
Give discounts: offer a discount on membership renewal or personal training sessions for clients with birthdays. This is a great way to show your appreciation for their loyalty.
Whatever you do, make sure you celebrate your clients' birthdays in a way that makes them feel special. They'll be sure to appreciate it - and it will help client retention at your gym!
10. Family Workout Sessions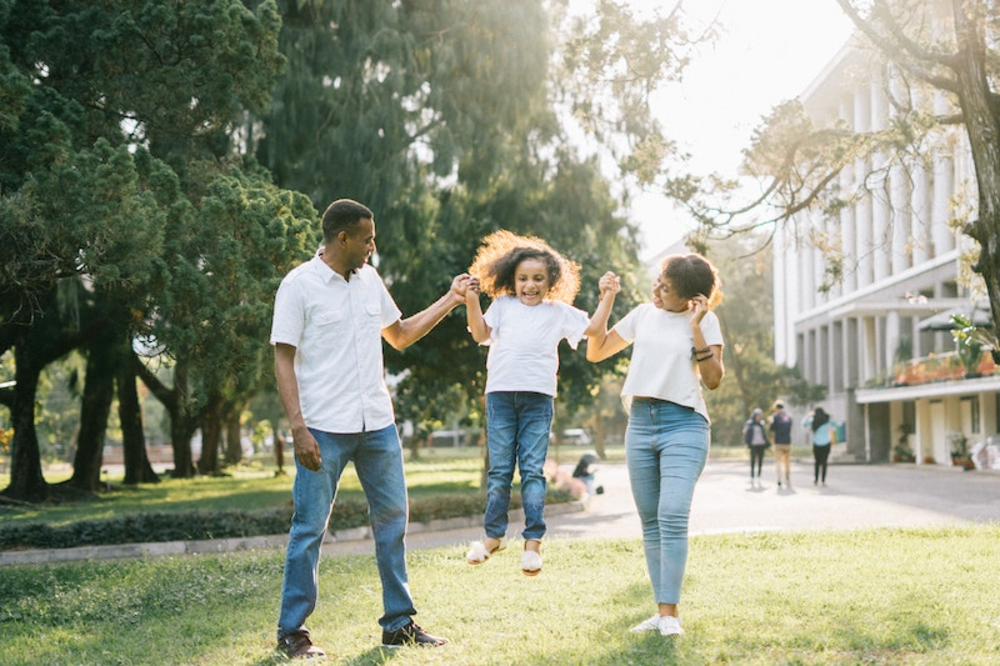 When it comes to promoting your gym business, family workout sessions are a fun way to go.
Not only do they provide a great opportunity for families to bond and get fit together, but they can also be a great marketing tool for your gym.
Here are some ideas for making family workout sessions a hit at your gym:
Offer a variety of class types. Families have different fitness levels and interests, so it's important to offer a range of class types to accommodate everyone. Classes could include yoga, HIIT, or even just basic strength and conditioning.
Give families a discount. Letting families know that they'll get a discount for working out together will encourage them to sign up for classes.
Promote the classes through social media and other channels. Make sure you let your existing members know about the classes and use social media and other marketing channels to reach new potential customers.
11. Host a Charity event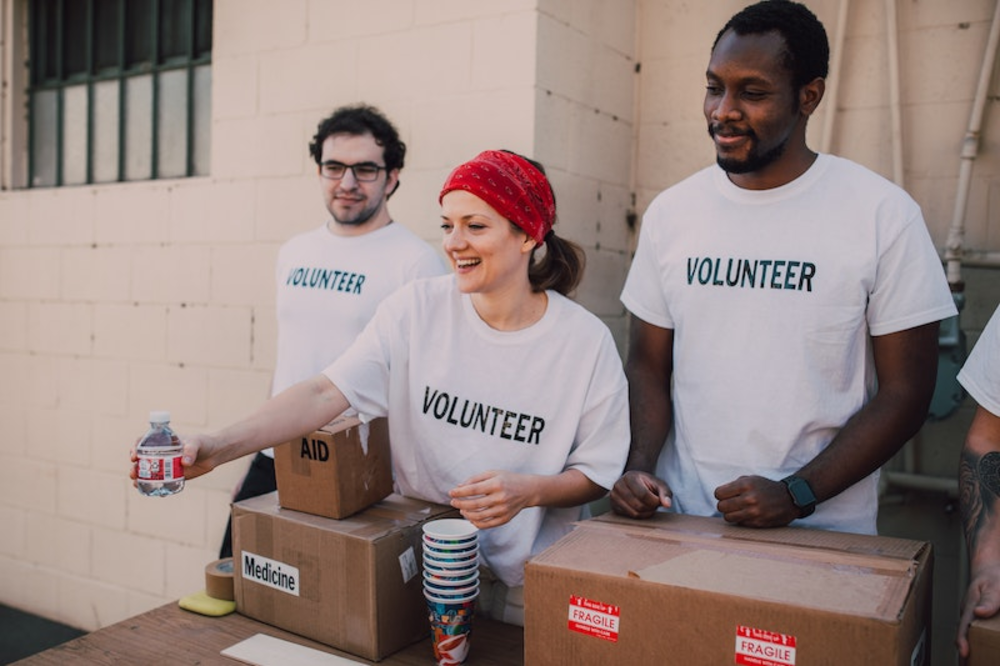 There are plenty of ways to get involved in your community and give back, while also boosting your gym's business.
Holding local charity events is a great way to do both. To get you started, here are some ideas:
Have a fitness challenge and donate proceeds to a local charity. This can be anything from a 5 k bike ride to a 5 k run. Get creative and make it fun!
Hold a weight-loss competition and donate a percentage of the entry fees to charity.
Organize a group workout class with all proceeds going to charity.
Have a bake sale and donate the proceeds to charity.
Collect donations for a local food bank or other charitable organization.
Closing thoughts
The whole idea is to connect with your local community so that you can generate buzz, build rapport, boost your revenue and give back to the community.
This is where we feel that our Virtuagym's Club Community software will be of great help.
With this software, you'll be able to have personal profiles, smooth communication, hold exciting challenges, and create leaderboards and rewards for your clients.
Engaging customers, increasing loyalty, and improving the customer experience have all been proven to increase with the Club Community software.
There you have it, our top 11 gym event ideas. So if you're looking to shake things up and bring in some new members, try out one of these gym event ideas.
From competitions to theme-based workouts, there's something here for everyone. And who knows, you might just have a blast planning and hosting them too.