FIBO 2023 was once again the hot spot for innovation, transformation and unforgettable live moments in the fitness and health industry!
867 exhibitors dedicated themselves to the vision of promoting a strong and healthy society, in line with the motto of this year's FIBO event. 
This year's event showcased more options in the world of fitness and health, with a focus on quality services, videos, equipment, and content. People from all over the world gathered to explore the latest trends, products, and information on how to improve their fitness game.
And the outcome? A total of 106,146 satisfied visitors!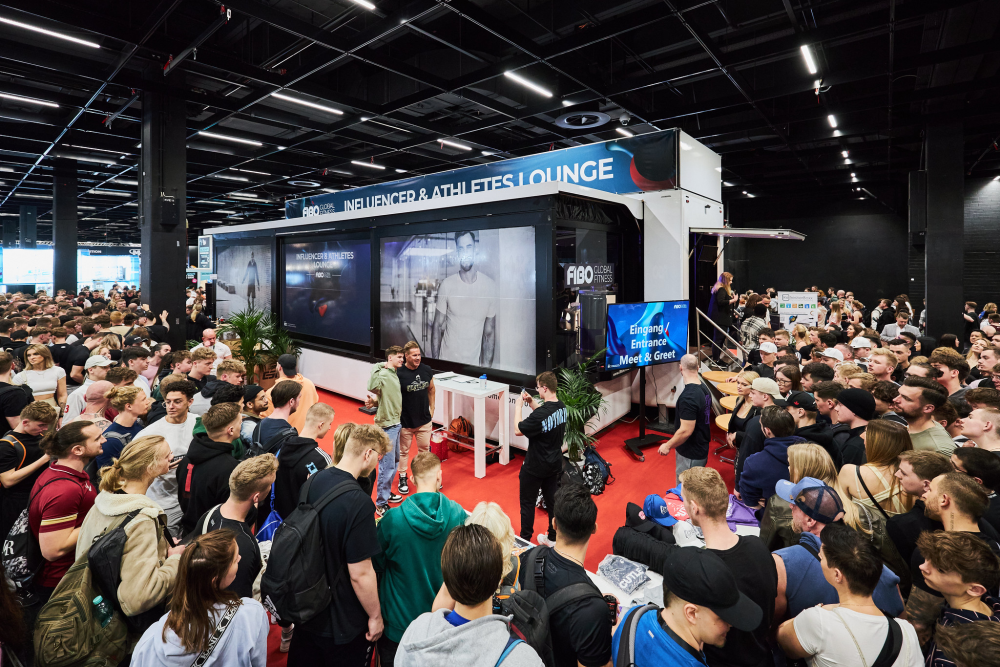 New target groups were connected with each other, and future-oriented business opportunities were highlighted. Benedikt Binder-Krieglstein, CEO RX Austria & Germany, says: "FIBO 2023 was a sensational success and clearly showed that it is a pioneer for the entire industry."
We can proudly say that we at Virtuagym were also part of this breathtaking event! In this blog, we would like to share with you the highlights of FIBO 2023.
FIBO 2023: Where the fitness industry takes off 🏋️‍♂️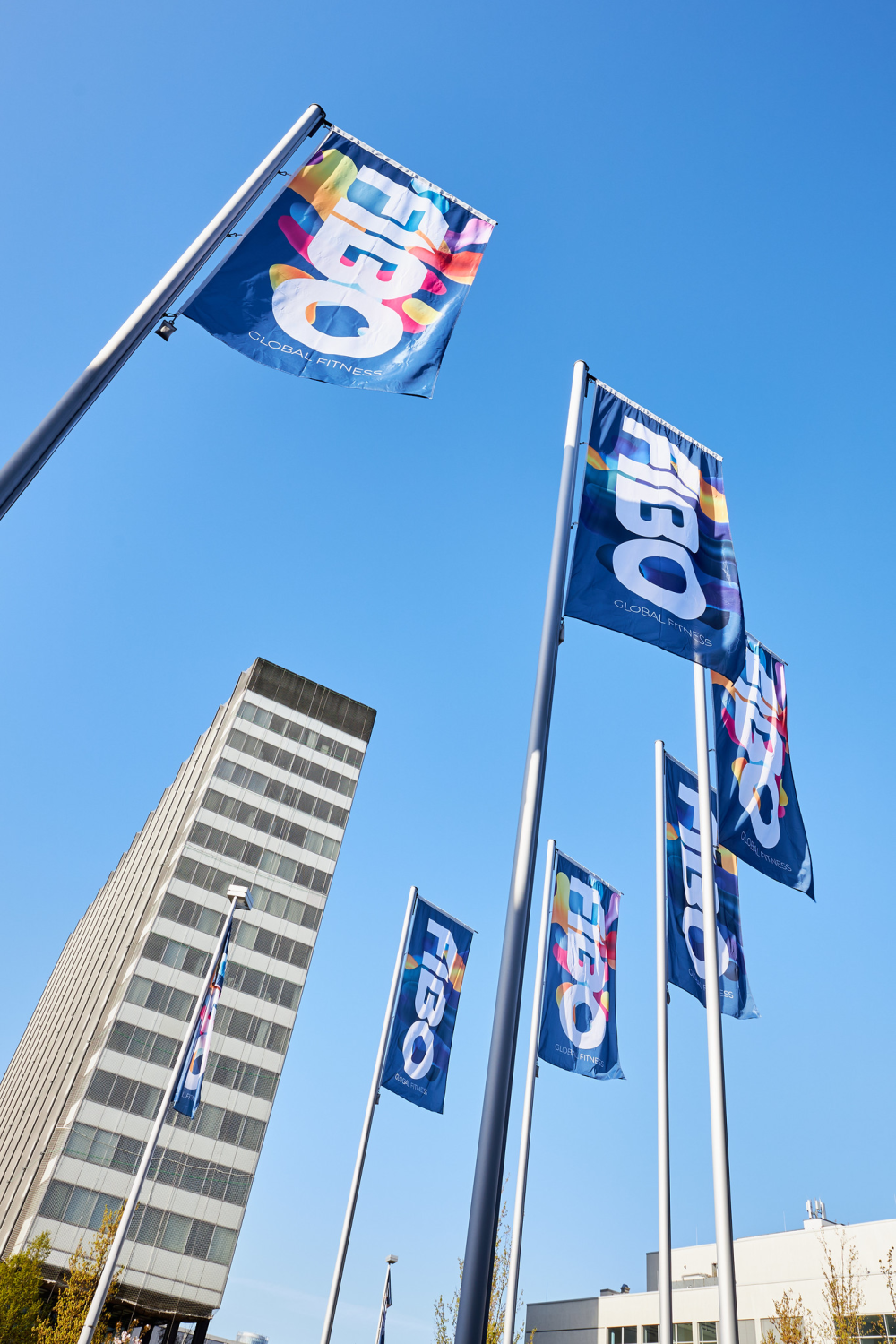 FIBO 2023 is the leading trade show for fitness, health and wellness, and was held in Cologne, Germany, from April 13 to 16.
The exhibition center was filled with stunning booths and exciting activities, making the show a visual delight. The event centered on the future of the fitness industry, with a focus on digitization and personalized fitness programs.
FIBO 2023 showed that even in times of pandemics and economic challenges, the fitness and wellness industry remains strong and continues to drive innovation.
The most brilliant moments: A look back at the highlights 🌟
Immerse yourself once again in the most dazzling moments of FIBO 2023. We have summarized the highlights for you and show you what the world's largest trade show for fitness, wellness and health had to offer.
Fit and healthy: Why fitness and health go hand in hand 🤝🏼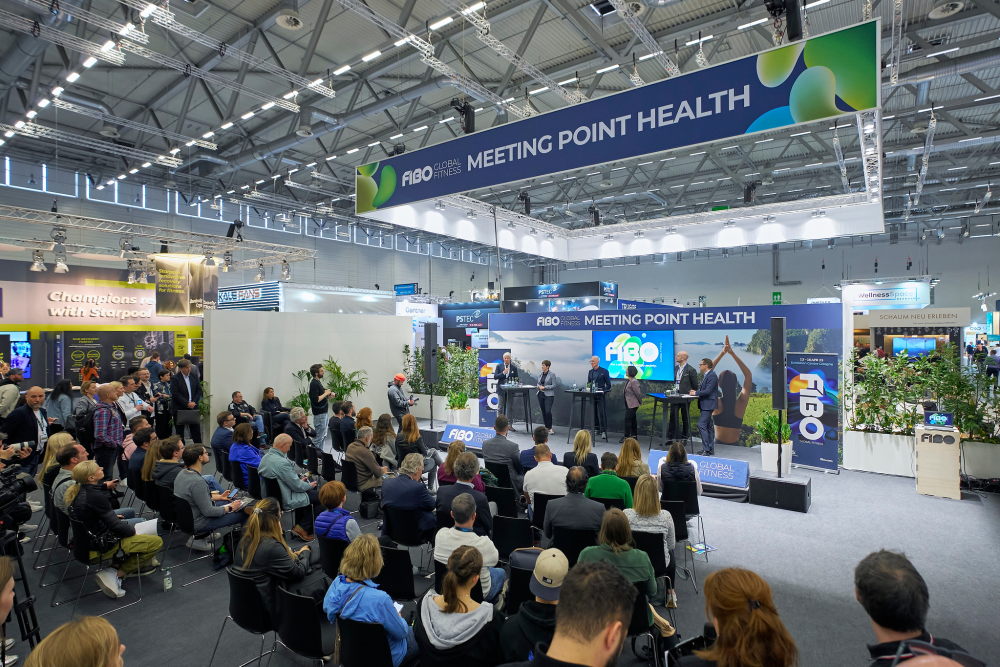 The program of FIBO 2023 has impressively shown how diverse the synergies of fitness and health are and what potential they hold. Fitness and health facilities position themselves almost 44% in the area of health according to the current industry survey of the DSSV.
FIBO 2023 took the fitness game to a new level by bringing together all facets of health - from nutrition and regeneration, to wellness and exercise, to mental and physical fitness, as well as digitalization and technology.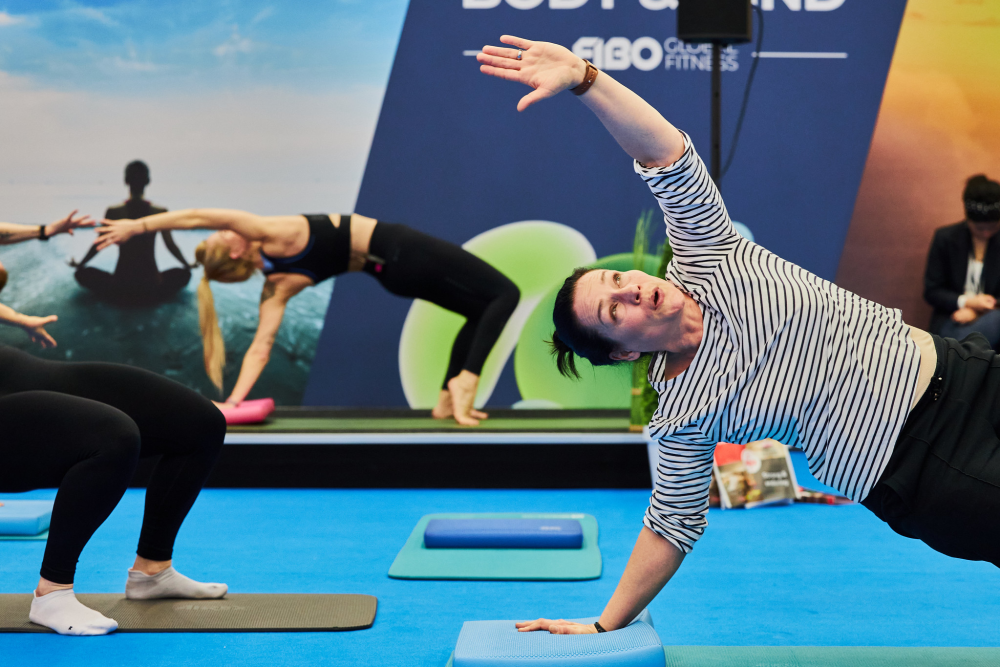 Prof. Dr. Ingo Froböse, sports scientist and FIBO Health Ambassador, emphasizes the importance of training and prevention. At the FIBO 2023 event, it became abundantly clear that the integration of health education in the early stages of learning is imperative.
The focus should be on equipping young individuals with the knowledge of how to cultivate healthy habits that will positively impact their future quality of life.
Here you will also find a list of exhibitors focusing on therapy, prevention and rehabilitation.
For example, the exhibitor AD kinetics showed its state-of-the-art training equipment based on novel kinematics and biomechanics.
AKUIS srl presented its innovative methods for measuring and improving posture at the show.
BEMER int. AG, on the other hand, presented its special physical therapy equipment designed to help regenerate and strengthen the body.
Fit and healthy: New technologies for preventive health care - accessible to all 💡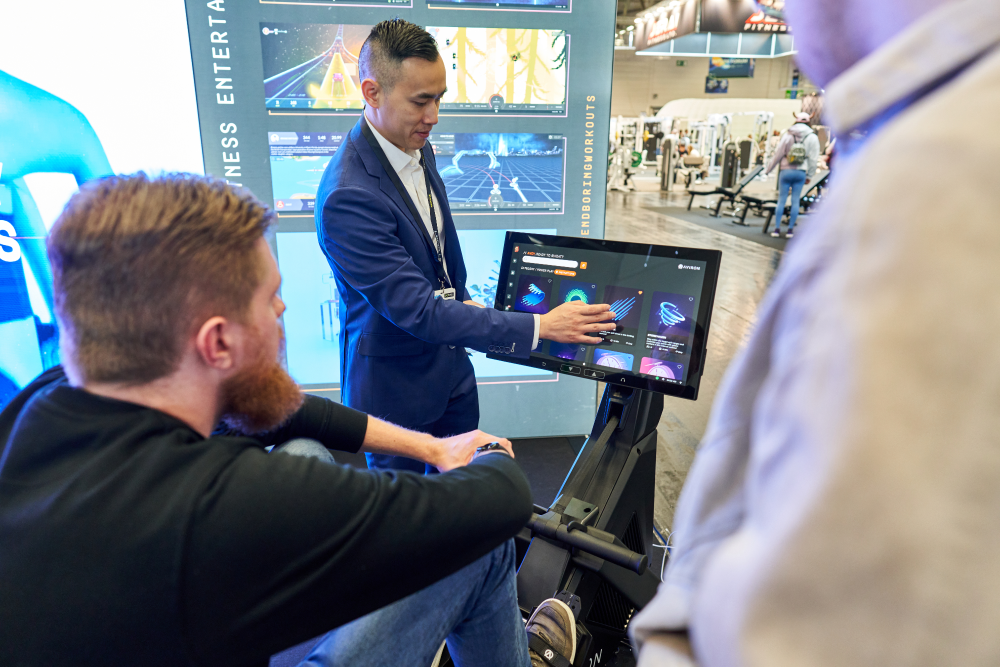 More and more people are realizing that prevention is better than aftercare - and that's a good thing!
According to Christian Howaldt of inMe Diagnostics, preventive health tools that were once only available to top athletes are now at everyone's fingertips.
Health is within reach for everyone - and that's a big step in the right direction.
Get a high score AND a fit body: How gaming can contribute to health 🕹️
There is an insider tip in the world of sports to reach young people: Gamification!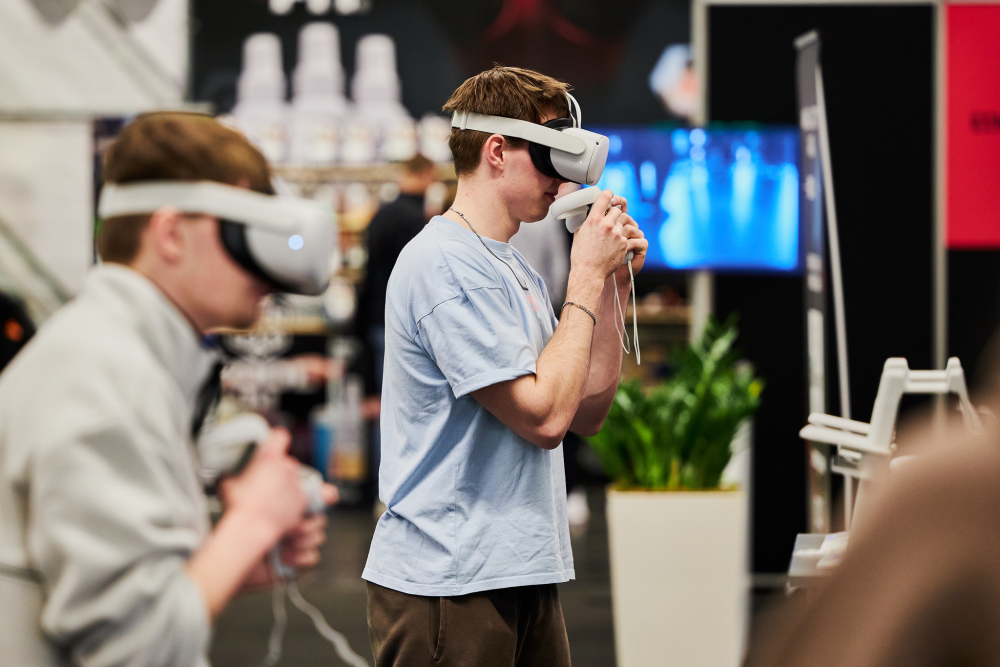 Gamification in fitness means using game-like elements and rewards to increase motivation and engagement in the fitness process.
LeFloid, a well-known gamer, makes a good point - you gotta take care of yourself.
Fortunately, there are now games that can be completed with fitness exercises, and equipment that combines sports and games - so you can kill two birds with one stone!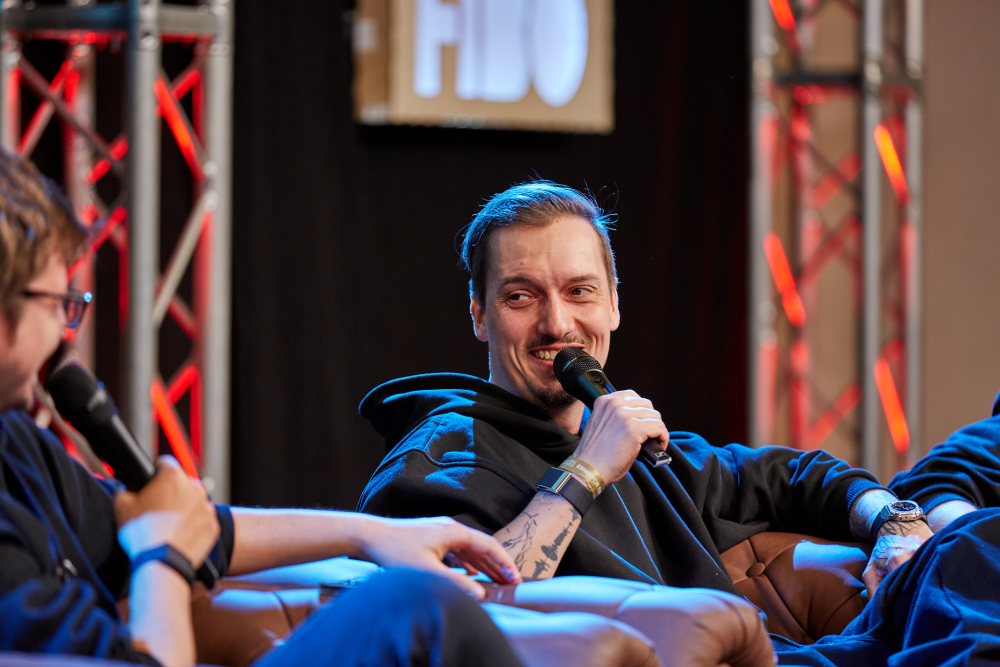 Even the AOK has recognized that gaming can not only be entertaining, but also beneficial to health. That's why it brings the community together, with eSports players from Borussia Mönchengladbach at their booth.
Here you can find a list of exhibitors who presented the topic of gamification in sports: for example, Bownce, Cyberfit, and Ergofit GmbH.
These three exhibitors at FIBO 2023 all had one thing in common: they offered innovative solutions in fitness and health.
Bownce presented its virtual fitness workouts and interactive games where people could exercise.
Cyberfit presented its digital platform that enables fitness studios to serve and motivate their customers online.
Ergofit GmbH showed its novel training equipment that uses gamification approaches to improve motivation and the training experience.
The bottom line: gaming can not only be fun, but it can also be a great way to stay fit and healthy. But don't forget to turn off the console once in a while and exercise in other ways!
Virtuagym @ FIBO 2023 🧡
We at Virtuagym were also represented at this year's FIBO with a mega booth and were happy about the 106,000 visitors of the event!
This means that not only our booth, but also the number of visitors, was twice as big as last year. What a success!
With a team of over 30 VG'ers, we rocked the event and as a result were able to have over 750 conversations with fitness enthusiasts who were curious about our innovative fitness and health solutions.
What we experienced at FIBO 🤝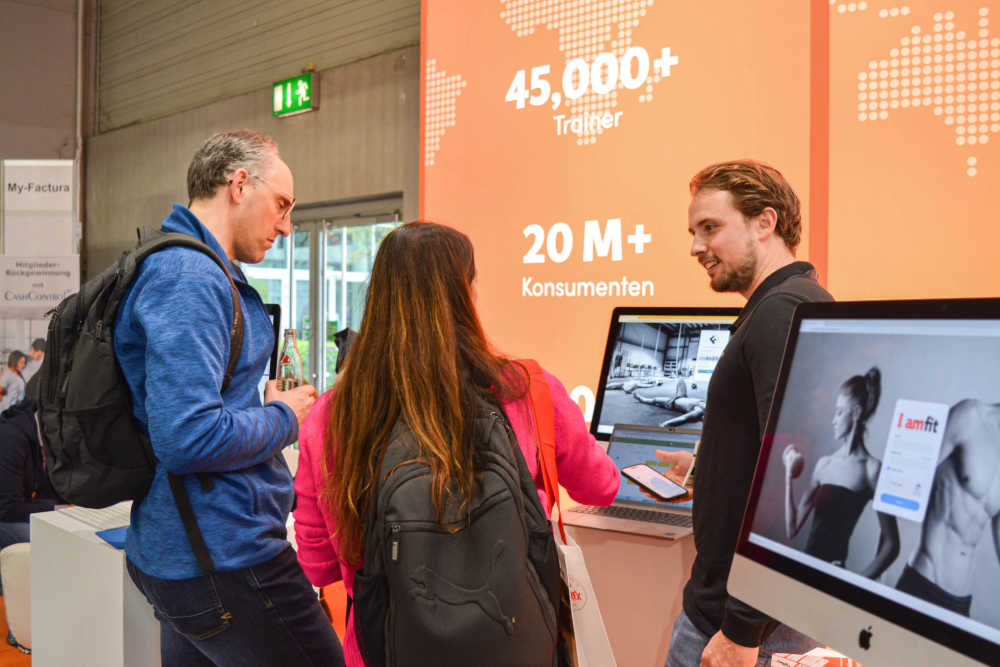 We did so many things at FIBO that a better question would be, what didn't we do?
Over the course of four exciting days, we delivered information about our fitness software and engaged with interested attendees at our booth. This included numerous live demos that were held right at our booth, so you could get a glimpse of our solutions.
We also took the opportunity to deepen relationships with existing customers, talk about our future together, gather feedback, and share information about upcoming product updates.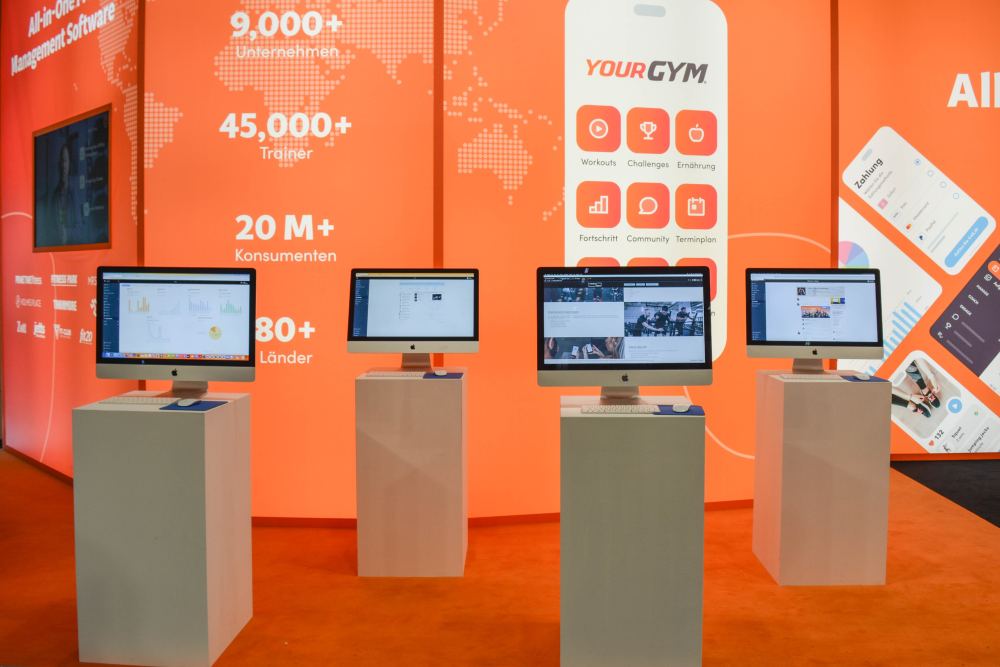 Our team also had many conversations with potential partners so that we can make our platform even more open and accessible to our customers to deliver the best possible software experience to you.
Many of our existing partners were also at FIBO, and we took the opportunity to network and exchange ideas with them.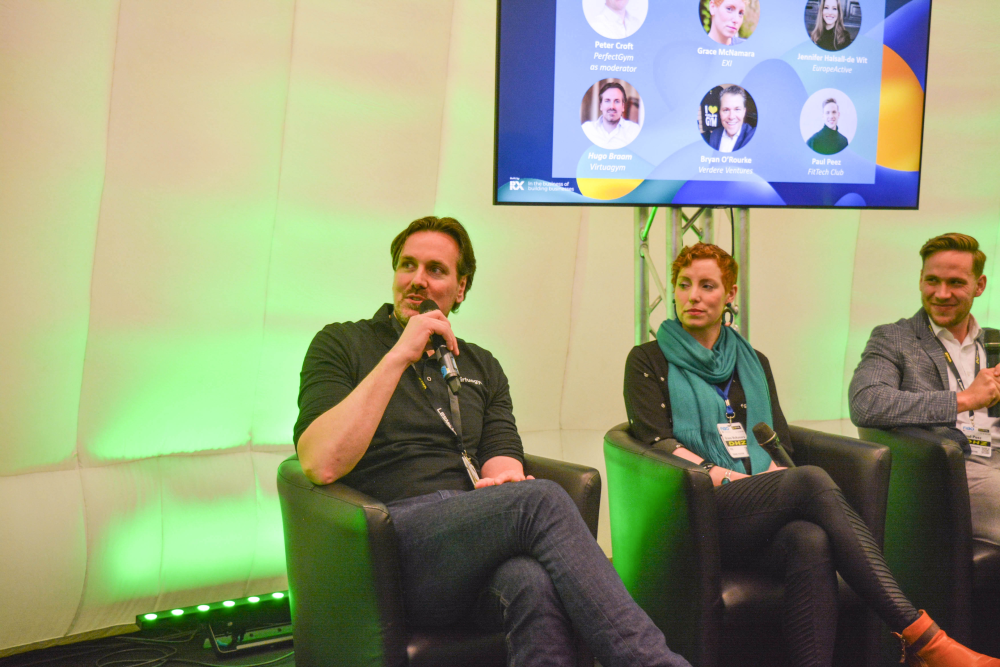 Speaking of exchange: Our CEO Hugo Braam participated in a panel at the FIBO Future Forum, organized by EuropeActive, and spoke about the digitalization of the fitness industry. We were very proud that he was able to be there. We listened intently and took away some important points from the discussion.
Fun Facts - Virtuagym @ FIBO in numbers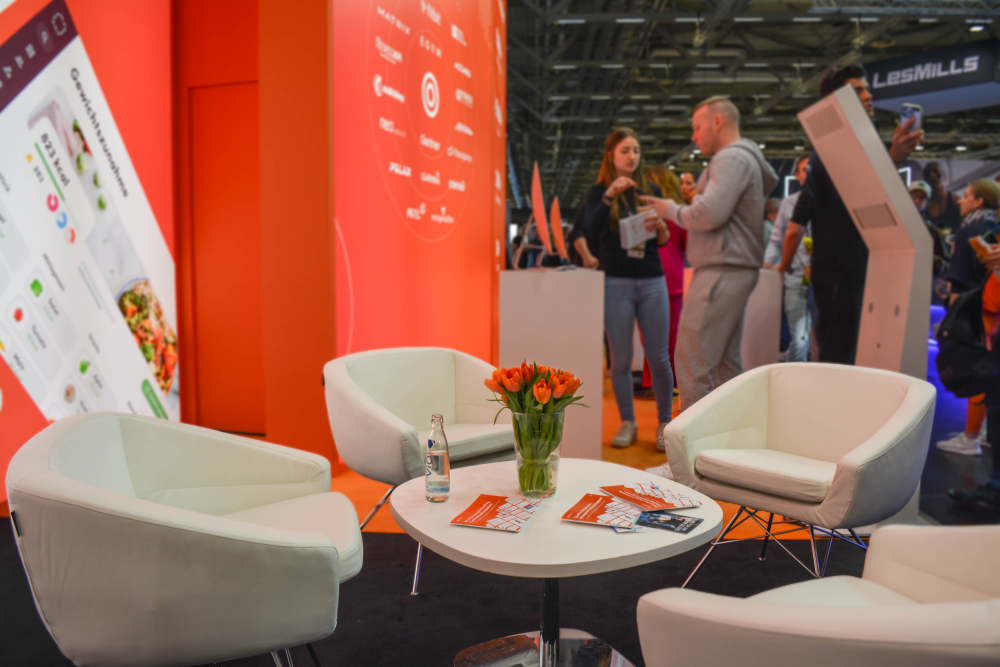 When it comes to fitness and health, one thing is undeniable: drinking enough water is the name of the game! At the fair, we made an effort to promote this awareness by offering free water to our visitors. The results were impressive - our team and booth visitors drank a total of 250 liters of water! 🚰
But it wasn't just the water that kept us going, coffee was also an important part of our FIBO experience, energizing our team and our visitors. We served over 350 cups of coffee! ☕️
And if you think you get enough exercise at a fitness show, you're sorely mistaken. Our event managers walked a total of 120 km during FIBO to make sure everything ran smoothly. 🏃🏼‍♀️💪🏼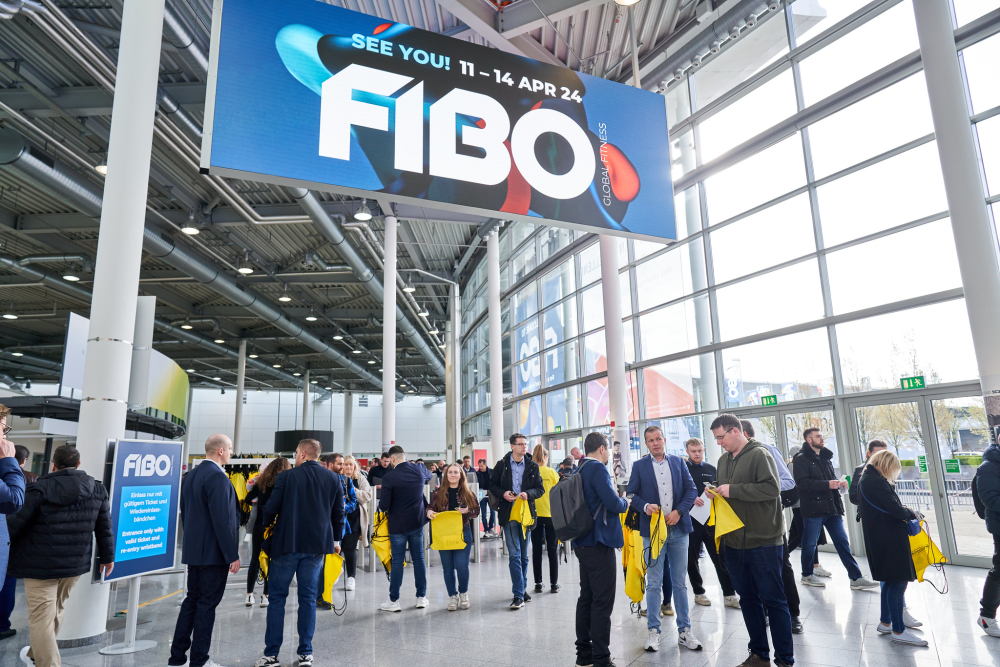 We had a great time at FIBO and are already looking forward to next year. FIBO 2024 will take place again in Cologne from April 11 to 14. See you there!
In the meantime, check out our aftermovie to get a behind-the-scenes look at our exhibition presence and see first-hand how our team presents our software and interacts with customers.
Have we piqued your interest at FIBO and would you like to try out our innovative fitness and health solutions? Request your free demo now & take your business to the next level.
Stay fit!