Are you a personal trainer looking for new methods to supplement your current fitness career? Maybe this is your first step into the field, and you want some more information on potential personal training career paths.
No matter what fitness niche or stage of fitness expertise you're in, there are plenty of rewarding opportunities that can help develop your skillset and take your skills to the next level.
In this blog post, we will discuss some of the different types of roles that creative-minded personal trainers can consider.
We'll look at why you should pursue those opportunities as well as what skills are necessary for each role.
After reading, you'll have a better idea of which direction would be a good fit for beginning or expanding your career in fitness coaching.
1. Group Fitness Instructor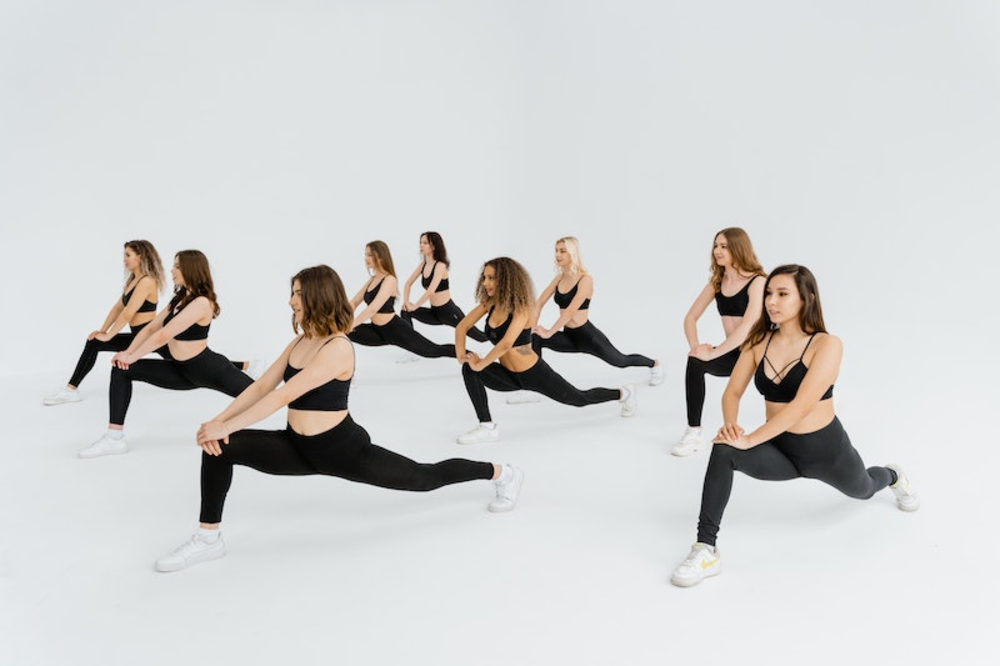 Group exercise instructors are in high demand as they provide valuable services to many different types of people – from those looking to stay active to those wanting to learn new skills or improve existing skills.
As a group exercise instructor, you would be responsible for designing and using group fitness classes and leading courses that promote physical fitness and health through various types of exercises, activities, and drills.
You'll not only learn valuable skills related to leading workouts with multiple participants at once - such as cueing techniques - but you will also gain experience in program planning, marketing techniques, and proper client motivation strategies that can help boost your earning potential even further down the line in other areas of personal training or coaching such as weight management or medical exercise programs.
Furthermore, many successful instructors find themselves "budding entrepreneurs" as they leverage their expertise into launching teaching-related products like DVDs or books emphasizing fitness themes that extend beyond the studio walls!
2. Fitness Writer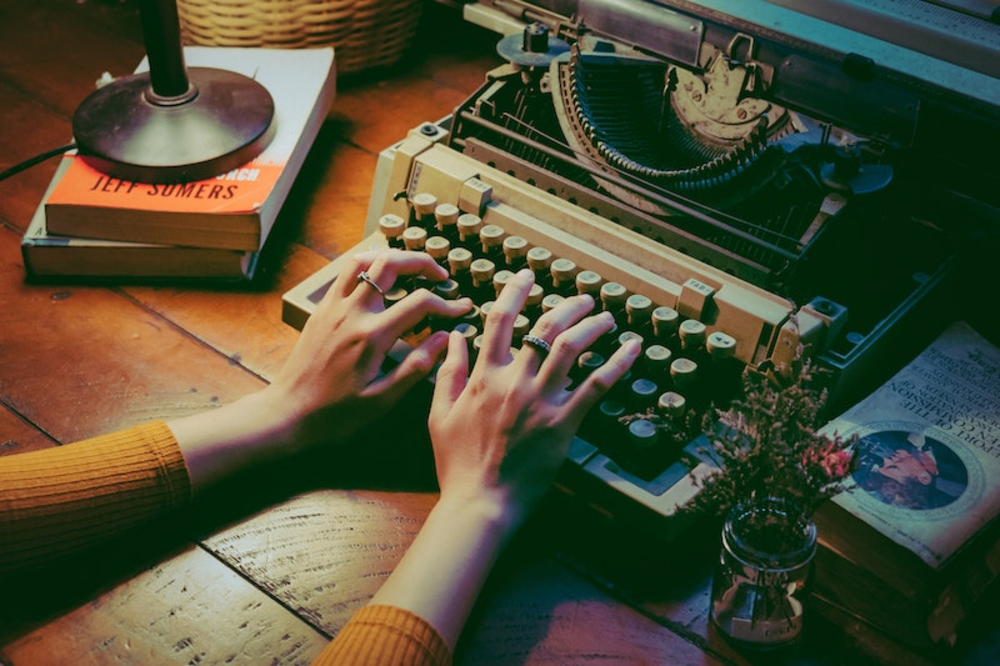 From an educational point of view, being a fitness writer can help hone existing skills related to researching health-related topics and writing scientifically accurate material.
You may also be able to write creatively about health-related experiences in the fitness industry or stories that inspire people and encourage them with their journey to achieving healthy habits.
In addition, as a fitness writer, you may expand your knowledge on various subjects through research to create comprehensive articles that guide people in making informed decisions when planning their workouts or nutrition plans.
In terms of professional growth opportunities as well as financial gains, becoming a fitness writer can open many doors for personal trainers who are looking for ways to grow their client base or make money through freelance writing jobs.
For example, working regularly with major brands often means developing an attractive portfolio that adds credibility among customers searching for workout advice from reliable professionals like yourself!
Furthermore, growing your fitness network within the industry can potentially lead you toward sponsorship opportunities which could bring financially rewarding results over time.
3. Corporate Wellness Trainer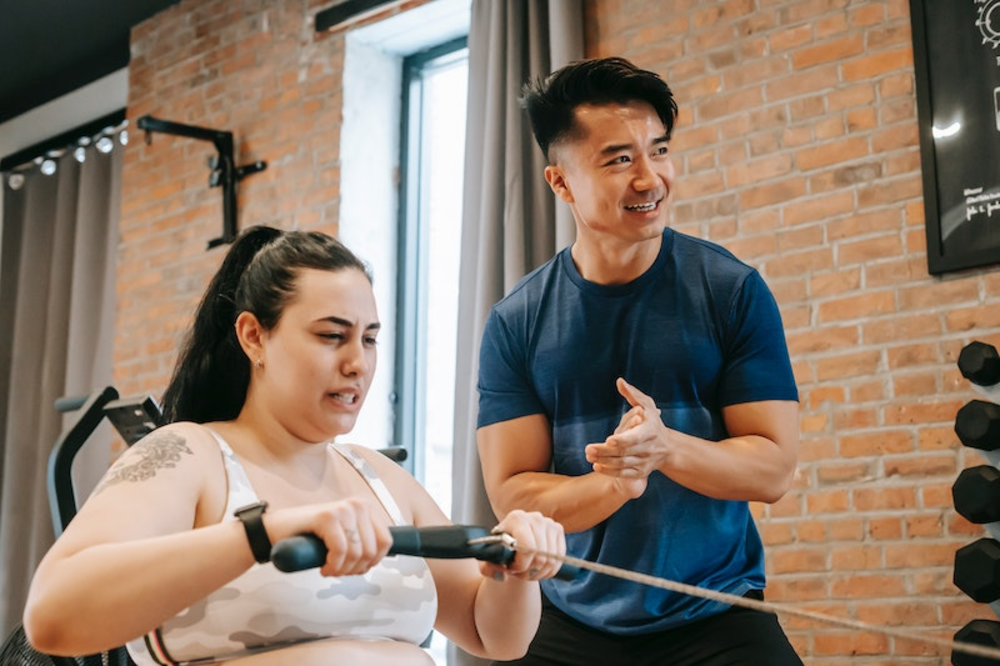 Corporate wellness trainers provide companies with targeted health and nutrition programs that can potentially improve the well-being of their employees.
This means you have the opportunity to make a real impact on people's lives while doing something meaningful and rewarding your own personal training business.
There are several key benefits associated with being a corporate wellness trainer:
You will gain experience in working with large groups, which can be quite different from dealing with individuals in your usual training personal training sessions.
You will develop skills such as communication and problem-solving; both of which are valuable qualities when working in this field.
You will become part of an industry that is growing at an impressive rate - the global corporate wellness market is projected to reach $100 billion by 2032 , up from $56 billion in 2022.
It is often easier to secure long-term contracts or retainers as part of a larger organization than it might be if you worked as an independent personal trainer.
4. Virtual Coach
Being a virtual health and wellness coach has many benefits.
To start, the flexibility of working remotely means you can work anytime and anywhere, giving you the freedom to plan your days in a way that works best for you.
Additionally, training clients online allows you to reach more people than if you were providing services in person.
By advertising yourself through social media platforms and more, there's a good chance your client base will grow swiftly.
Further, costs associated with being an online trainer are significantly lower – no need to pay rent on office space or purchase equipment beyond what's necessary for communication and web conferencing software (which comes at minimal cost).
All these factors combined can give you greater financial stability than other avenues of personal training due to receiving money from multiple sources simultaneously.
5. Fitness Influencer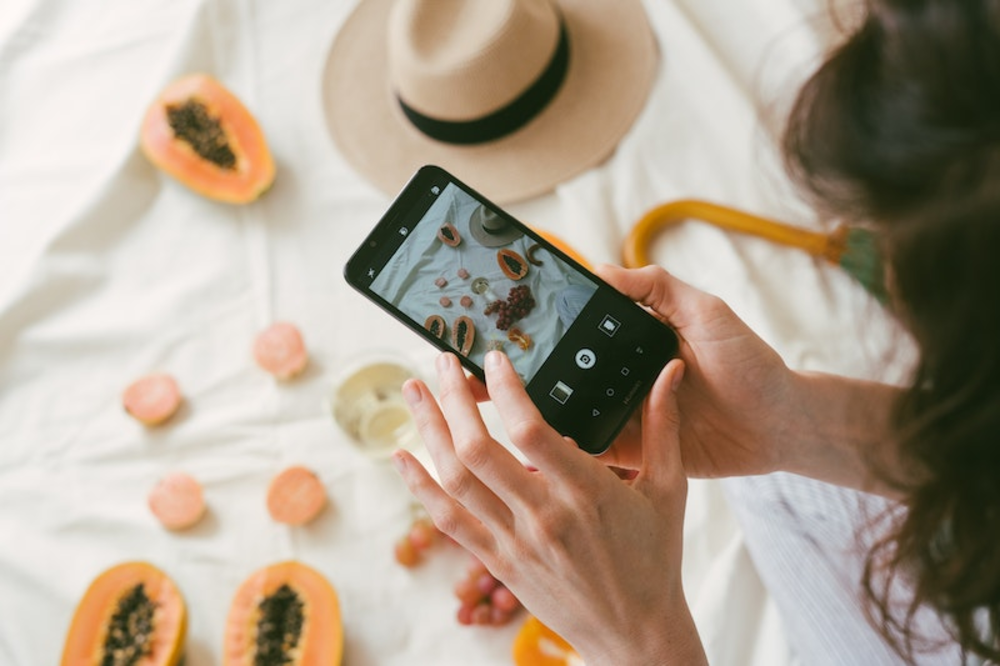 Being a fitness influencer as a personal trainer is another lucrative career choice for many reasons. Firstly, you can set your schedule and work wherever and whenever you want, whether that's at the gym, online, or in person.
You also get to be creative with your content and engage with like-minded people to inspire them through your journey.
Additionally, depending on how successful you are in gaining a large following, the payoff can be lucrative!
With sponsorships from fitness brands or affiliate programs to help promote products/services that you genuinely use and stand behind - it truly is an amazing opportunity for growth: personally and professionally.
At the end of the day, being a fitness influencer as a certified personal trainer means having complete control over what kind of fitness content you produce while connecting with those who share similar interests.
It's something rewarding since it allows us to learn new things every day while helping others reach their goals along the way.
6. Gym Manager
As the manager of a gym, you have the opportunity to use your existing knowledge and experience in personal training to make well-informed decisions that will benefit both yourself and your clients.
You'll have control over the day-to-day operations of the gym, including making sure that all staff members are properly trained in safety protocols, equipment maintenance tasks, and how to interact with clients.
Having managerial responsibilities can also help you build additional skills like customer service and problem-solving - important qualities for any successful gym manager.
Additionally, being able to open up job opportunities for others – whether it is hiring personal trainers for the gym or redesigning marketing campaigns – means that your impact on your workplace goes even further.
As a gym manager, you'll also be able to call on mentors from fitness professionals who understand what it takes to run successful businesses.
This could include access to specialized advice on health club management best practices or working with other entrepreneurs outside of fitness clubs. With their help, you'll be able to grow both yourself professionally and the business at large.
7. Strength & Conditioning Coach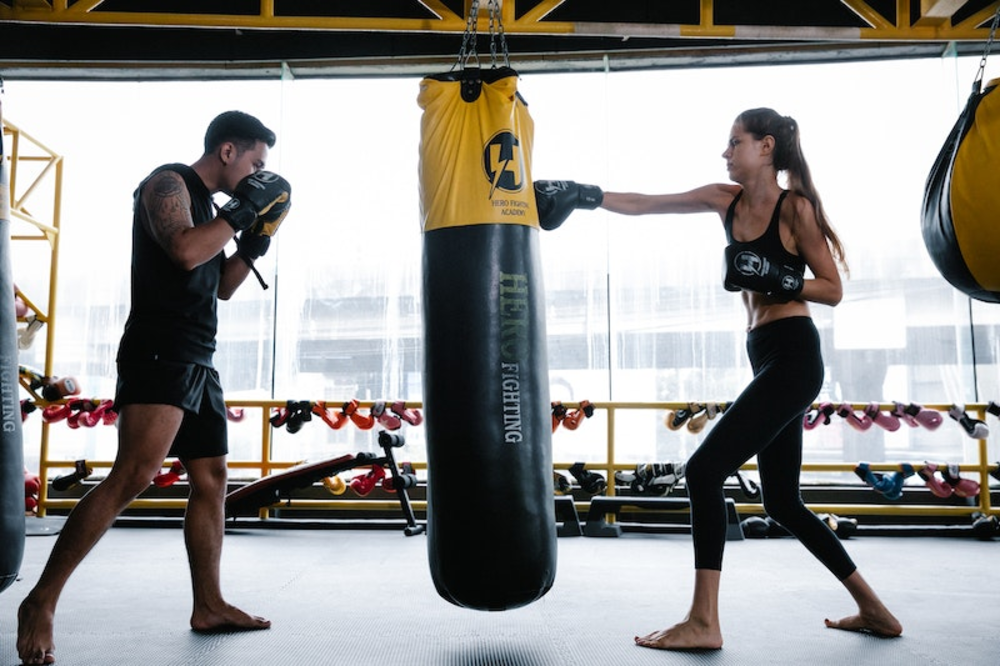 As a Strength & Conditioning Coach, you'll be able to help people reach their health and fitness goals by providing them with personalized, scientifically-backed training routines tailored to their individual needs.
You'll be able to create exercises that are specifically designed to target the muscles needed for improved performance and increased strength.
You also have the potential of working with athletes from various sports teams at different levels – professional, semi-professional, and collegiate athletes alike – which can lead to other opportunities such as becoming part of the coaching staff or even leading some physical therapy sessions.
On top of that, the job outlook in this field is quite promising due to ever increasing demand for coaches who specialize in strengthening athletes' capabilities while mitigating their injuries risk via targeted exercise programs.
8. Corrective Exercise Specialist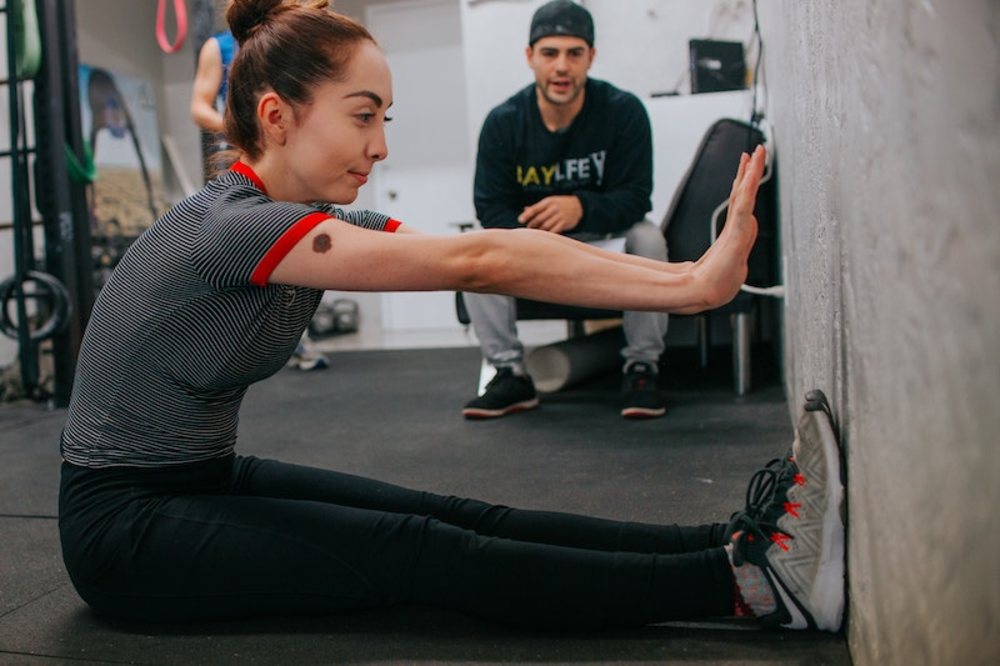 As a Corrective Exercise Specialist, you'll be able to use your knowledge, skills, and abilities to assess an individual's functional movement and muscular imbalances to identify specific corrective strategies that can improve their posture and performance.
This allows you to play an integral role in the development of clients' fitness programs by helping them correct any existing issues with their form or technique while also teaching them how they should best move during exercise to optimize results and reduce the risk of injury.
You will need to learn relevant theories on postural assessment techniques, musculoskeletal anatomy & biomechanics, functional training methods and programs along with effective cueing techniques used when coaching clients.
You'll need to have a deep understanding of how routine postural assessments are essential for identifying alterations in muscle length-tension relationships due to poor motor control or injury which can lead to improving an individual's Strength/Flexibility Ratio (SFR) and Range Of Motion (ROM).
As such this career path offers excellent growth potential both professionally and financially - allowing you the opportunity to expand your current knowledge base while creating lasting change in the lives of those who receive your services!
9. Nutrition Coach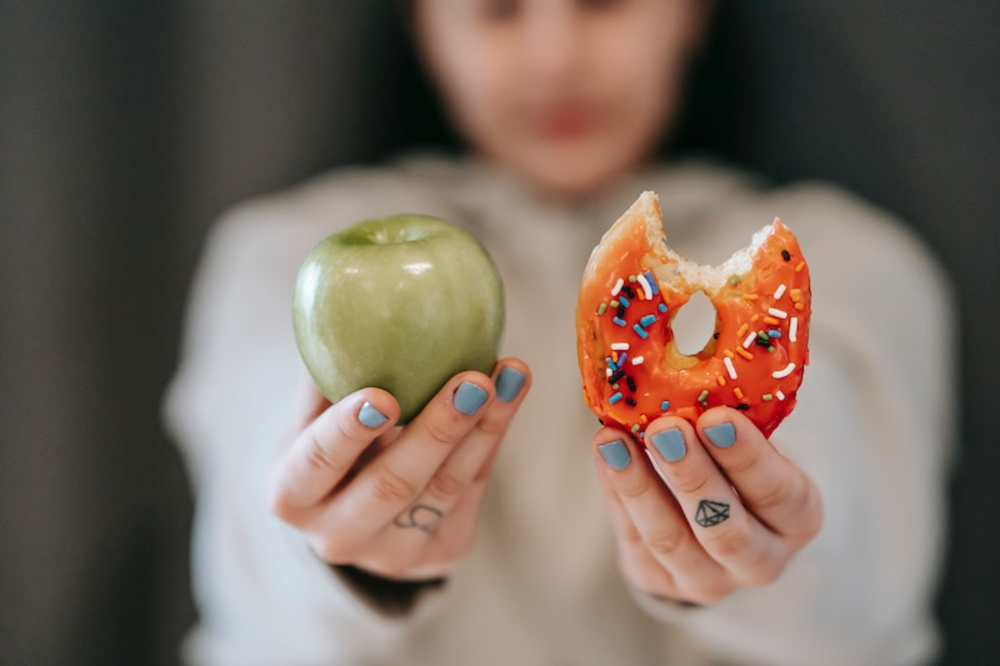 Being a nutrition coach allows you to expand your services in the health and fitness space by offering personalized nutrition advice tailored to each of your client's goals.
With this added knowledge, you can offer an even wider range of services that help your clients achieve their results faster and more efficiently.
A major benefit of becoming a nutrition coach is having in-depth knowledge about what types of macros, vitamins, minerals, and other micronutrients are needed to power performance while safely losing weight or gaining muscle mass.
You'll also be able to better communicate nutritional information with your clients so there's no question as to why certain foods should or shouldn't be eaten when attempting specific body composition goals.
Having access to current research on dieting behavior change not only sets you apart from other trainers who don't specialize but also increases the effectiveness of programs designed specifically for each client's needs which makes them more likely to succeed and much happier with their results!
Additionally, knowing how diets interact with medications can help identify potential problems and prevent adverse side effects through proper adaptation if necessary - something incredibly valuable (and often overlooked) when guiding clients through dietary changes.
10. Senior Fitness Specialist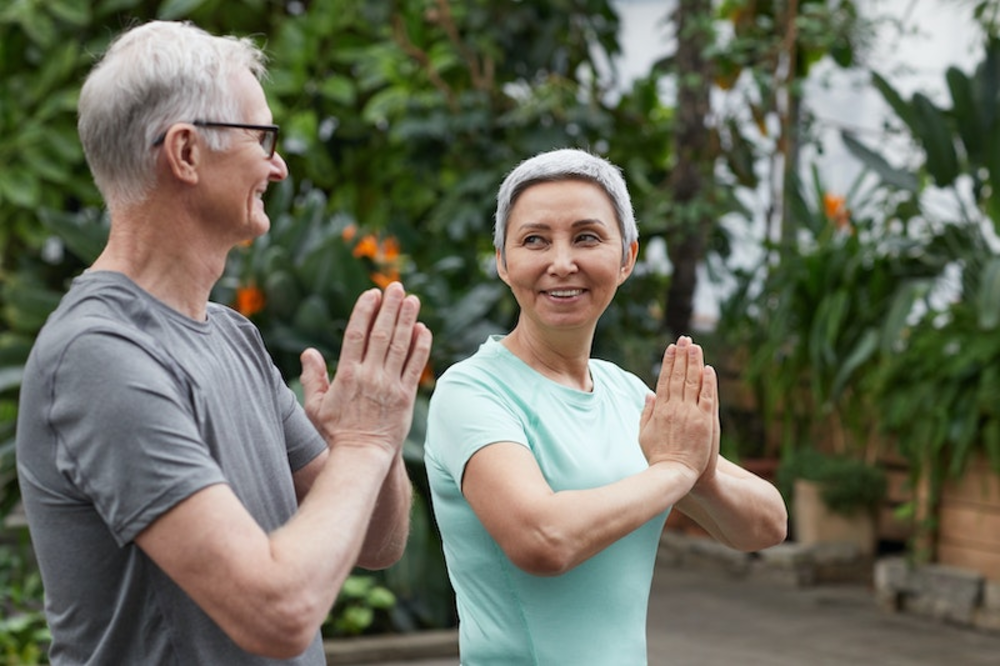 The senior population has many health and fitness needs that may not be addressed by traditional personal trainers. By specializing in seniors, you can make a significant difference in your client's quality of life.
From helping seniors stay active through Tai Chi or yoga classes to creating strength training programs for those at risk for osteoporosis and other age-related issues, Senior Fitness Specialists tailor programs that meet the specific needs of each person.
You'll also be an advocate for safe exercise practices as well as making sure clients are on track with nutrition guidelines that preserve muscle mass and ward off chronic illnesses such as diabetes and heart disease.
Your services will span all aspects of healthy living – from physical fitness to mental well-being – putting you front and center when it comes to improving someone's overall quality of life.
As an expert on aging gracefully, your knowledge will accompany them every step along the way providing ongoing guidance on health maintenance, injury prevention, and recovery plans based on individual circumstances.
11. Youth Fitness Specialist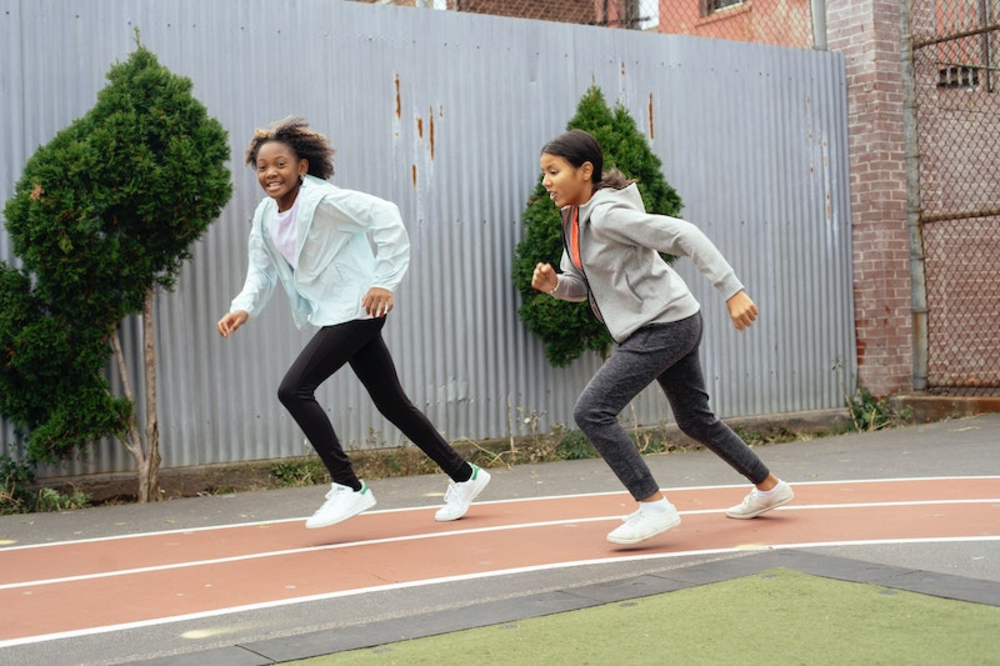 As a youth fitness specialist, you'll also have the opportunity to develop meaningful relationships with these individuals and watch them progress over time in terms of both physical health and mental well-being.
There are many advantages to becoming a youth fitness specialist, such as:
You get to work with groups of people at once and help them reach their goals collaboratively, rather than just one client at a time;
You become more familiar with different age groups—from children to young adults—and gain insight into how best to approach each demographic.
You can specialize in specific areas that may give your clients an extra edge (for example strength training or sports-specific training);
And you get the chance to make lifelong connections with your clients by getting an up-close look at how exercise impacts not only physical health but mental and emotional health development as well.
12. Open Your Own Gym or Health club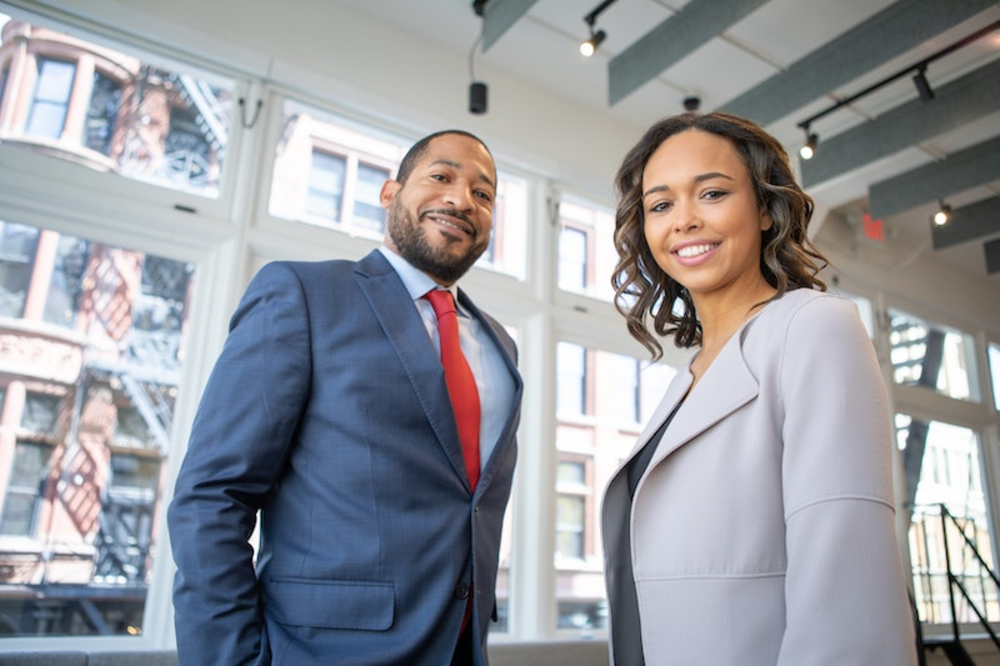 Owning a gym will allow you to have more control and freedom over the direction of your business.
This means that you won't just be working for someone else – instead, you can create a program tailored to fit your vision, creating the ultimate place for people to come and get into shape!
As a successful gym owner , it also grants you full access and accountability when it comes to providing clients with top-notch services like high-quality fitness classes or one-on-one training sessions.
You will also benefit from having more ownership of the retail products available in your facility since gyms often sell supplements and fitness apparel to supplement their income.
In addition, gyms provide a much wider range of potential customers than just one client or two at any given time: if outfitted properly with various equipment such as free weights, cardio machines, and group classes; they could bring in hundreds of patrons every single day!
Plus, gaining repeat customers who enjoy coming back, again and again, will help bolster your reputation within the community while generating more business.
Conclusion
A career in personal training provides you with a foundation of valuable skills and expertise that can be applied to various alternative career paths.
From wellness coaching and writing to becoming a corrective exercise specialist, or venturing into corporate wellness, there's a world of opportunity waiting for personal trainers who are eager to explore their options.
By considering your interests, strengths, and areas of specialization, you can find a new and rewarding career path that complements your talents and helps grow your professional success.