Creating exclusive and personalized diet plans manually can be a very tedious and stressful job. Since every client's body is different and fitness goals vary all over the world, the same nutrition plans can't be applied to different clients.
Luckily for you, we have just the solution, in the form of fitness technology. Fitness technology can help you make your clients happier and more satisfied with their bodies, as well as coach them to reach their goals. That speaks for nutrition software too.
So, why is nutrition software so important in a personal trainer's life? Generally, investing in nutrition software has many benefits. Specialized nutrition planning programs can be used to create bespoke plans for each one of your clients.
For many personal trainers all around the world, nutrition planning/coaching software is essentially the key to dealing with most responsibilities that they have.
Nutrition coaching software is a daily must-have for personal trainers wanting to boost and improve their business because:
It's cost-effective
It works for everyone
It's easy to use
Find your nutrition software solution
Nutrition Software Programs Are a Cost-Effective Solution to Deal With Daily Responsibilities as a Personal Trainer
Being a personal trainer can be extremely rewarding – but that's not to say that it's easy. Having nutrition software for professionals to assist you can be a huge relief. Having nutrition software for personal trainers can be a cost-effective and time-efficient option that allows you to focus on your core fitness and business activities as the app takes care of your clients.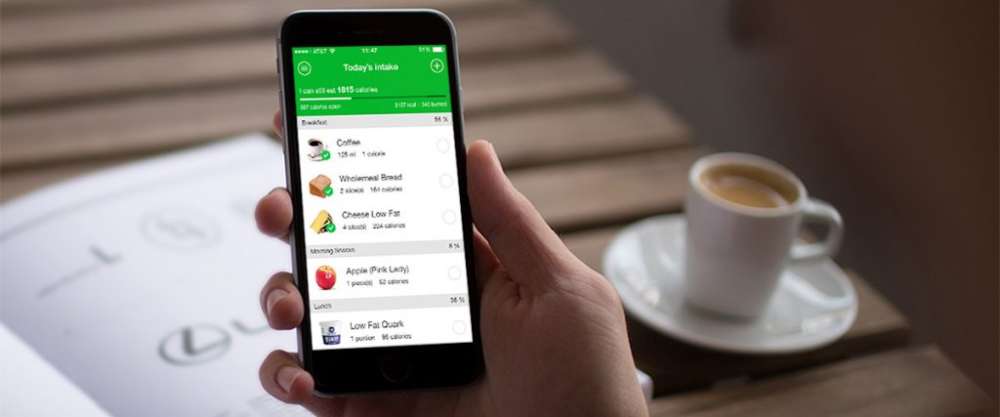 Creating and assigning custom meal plans for individual clients requires heaps of time and energy – time and energy you could put towards bettering any other aspects of your business. For example, your time could be better spent improving customer retention>  or finding ways to  >increase your revenue . Nutrition coaching software takes the burden of generating meal plans for your clients off your back and allows for bespoke customization of the diet plans, all from within the software. Creating a personalized meal plan doesn't have to be difficult and time-consuming. With Virtuagym's nutrition coaching software, you can access a database with over 100,000+ products.
Food Nutrition Software Offers Diet Plans, Improves Nutritional Habits and Is Inclusive of Body Types
No matter what your client's fitness goals are, nutrition coaching software can help. For example, body compositions, lifestyles, and fitness goals are all things that a nutrition tracking software takes into account – allowing your clients to create customized health plans and regain control of their habits.
In effect, proper nutrition software for professionals (not your run-of-the-mill free app riddled with ads) helps your clients on their fitness journeys. It can boost both client acquisition and client retention.
The popularity of health and fitness is growing every year and has recently been estimated to be a $100 billion global industry. This means more clients – and more competition.
To distinguish yourself from other trainers in your local area, you should be offering clients the full package. That means pulling out all the stops, from weight loss or muscle building programs that include meal planning to nutritional advice, tracking, and more. A do-it-all nutrition software for personal trainers should have nutritional coaching, training plans, and enable management of administrative tasks.
Combining your fitness services with dietary and nutritional offerings makes a lot of sense. From a client's perspective, the two often go hand in hand. Other than the time and money-saving perks for you, combined services benefit your clients as well. They will achieve better results in less time as blending both nutrition and exercise is the most effective way to reduce body weight. Your services will be more convenient (and sought after) if the consumer-facing software you offer synergistically keeps fitness and diet in check.
Your Nutrition Coaching Software Is User Friendly With an App and a Food Diary
Encouraging your client to keep a handwritten food diary is just not feasible. Who even carries around a notebook and pen these days? Clients could keep track of their notes on their phones, but they'll constantly have to sift through pages of notes and grocery lists to find their entires.
There are tons of nutrition software and meal planning apps on the market that gives access to calorie content, micros, and macros of each food type. But for this to be effective, people need to be motivated to calculate their calorie intakes.
Nutrition software for coaches offers a much simpler solution. For one, client information is accessible via mobile phone anytime, anywhere. Nutrition coaching software such as Virtuagym allows you to have your very own branded app along with coaching software. This app is perfect for personal trainers who sell meal plans or nutrition programs along with fitness programs. Clients can choose to follow the diet given to them by you, and they have the luxury of personalizing it themselves (with some nutritional guidance, of course).
You can add food diaries with meal plans, recipes, and all necessary ingredients, and your client can automatically figure out the right meal for their fitness goals without ever leaving your branded app. Go straight from the exercise mat to the chopping board in a few simple clicks!
With such a simple module and layout, even your most technophobic clients will find it easy to track their nutrition. Having such nutrition coaching software will take a vast amount of the work off your shoulders so that you can focus on bettering your business and growing your clientele.
In Conclusion, Nutrition Software for Personal Trainers Is a No-Brainer Solution!
Investing in nutrition coaching software is bound to bring exponential growth, increase customer retention, and bring new clients to your doorstep.
Personal trainers don't realize how much of their work can be automated and handled by software. But the trick is to go the expert route and invest in nutrition software for professionals. It will set you apart and also allow you to offer unparalleled service to your members – something a free app from the app store could never!
If you're looking to generate new revenue streams without losing sight of the reason you became a personal trainer in the first place, nutrition coaching software is the way to go.