In the dynamic world of fitness and wellness, the seamless management of gym operations is paramount to ensuring a thriving business.
With gym management software, gym owners and managers can handle member registrations, class scheduling, billing, and performance tracking efficiently.
Finding the perfect gym management software that suits your unique requirements can be quite overwhelming due to the multitude of options available.
However, you've landed on the right page if you're searching for the best gym management software for your business.
In this blog, we will explore the world of fitness technology and assess the most advanced gym management software solutions that are transforming the way fitness centers operate.
These innovative programs make administrative tasks effortless, allowing fitness professionals to concentrate on their primary objective: assisting clients in attaining their health and fitness objectives.
Discover the best gym software
Virtuagym
Virtuagym is the most comprehensive gym management software designed for your gym. All the tools you need can be found together in this all-in-one solution, designed for gyms of all sizes.
Manage features
Manage all aspects of your business and member administration in one place.
Member administration
Manage your entire member database in a central location. A system for flexible memberships, including an integrated pay-as-you-go credit system for class passes, restricting access to certain classes or selling additional services. More info >
Payments and billing
Handle all your financial administration through Virtuagym. Opt for automated billing with your logo, integrated payments, accept various payment methods, allow members to use 'credits' to purchase classes or products, and gain clear insights into your finances. More info >
Schedule
Automate your complete scheduling and online booking system. Display the class schedule on your website and allow members to easily schedule classes themselves through the mobile app. More info >
Access control
Simplify your check-in system and gain data-driven insights about visitor numbers, peak hours, and the most popular group classes.
Task management
Manage all your tasks, internal processes, and workflows in one central place. This eliminates confusion or missed appointments, taking your gym to a higher level!
Digital contract management
Create, send, and sign contracts from your computer or tablet, making subscription sign-ups easier for your members than ever before.
Coach features
Provide your members with a training experience both inside and outside your gym.
Gym app
Design your gym app with comprehensive training and nutrition guidance, schedules, class bookings, progress tracking, and a community.
Nutrition app
Offer your members additional nutrition coaching. Analyze their eating patterns, design nutrition plans, and track their progress.
Training plans
Easily create training plans in the Workout Editor that your members can view through the app. More info >
Progress tracking
Monitor your members' progress with hundreds of measurement data points.
Grow features
Better understand your gym and discover growth opportunities.
Lead management
Effortlessly convert potential customers into members. Keep track of all your marketing and sales efforts in an organized dashboard. This tool assists in lead generation and reporting. More info >
Business analytics
Revenues, memberships, member activities, and more—all in one user-friendly dashboard. Make better decisions through data-driven insights. More info >
Retention planner
Better understand your members' behavior and determine their health, reducing the likelihood of attrition. More info >
Webshop
Start your webshop for your gym. Easily integrate the webshop with your checkout system, website, and app, allowing members to purchase merchandise, products, and memberships. More info >
Engage features
Enhance member engagement.
Online community
Stay connected with other gym members, through your online gym community with personal profiles. More info >
Challenges and rewards
Design challenges and rewards in the form of badges or medals within your community, or offer physical rewards to increase member motivation. More info >
Questionnaires
Better prepare for intakes by sending out a questionnaire beforehand. More info >
Zen planner
Zen Planner is a popular software used for managing fitness studios, martial arts schools, and yoga studios.
Their gym management system simplifies administrative tasks by providing features like class scheduling, membership management, and payment processing.
Additionally, they offer other useful features, such as:
Membership management: Integrated websites, simplified billing, and automation.
App: Pay bills, digital signatures, and community building.
Schedule: Embedded calendars, mobile reservations, and add appointments.
Workouts: Show progress, weightlifting programming, and engage athletes.

EGYM
EGYM provides gym management software for fitness centers, gym owners, and studios. Its features include:
App: Automated digital processes, connected customer experience, and strengthened customer relationships.
Schedule: Class bookings.
Workouts: Training plans, push notifications, and fitness challenges.
Coaching: Automated recurring tasks and smart training analysis.
Although EGYM's software covers many key aspects of gym management, it lacks certain features such as coach programming and nutrition tracking.

Mindbody
Mindbody also provides fitness management software solutions designed to cater to any fitness center, such as yoga, gym, barre, and more. Mindbody's features include:
Membership management: Make strong client connections, drive loyalty with memberships, and keep tabs on all your payments.
App: Client profiles, alerts and notifications, client access, and more.
Lead management: Integrated dashboards, built-in pipeline, easy-access client profiles, and more.
Schedule: Clients can choose their spot, see who's signed up, and manage from one screen.
Mindbody's software offers a variety of features, but it does not provide personalized training plans or coaching content. This could limit its usefulness for businesses that want to offer instructional guidance to their clients.
Additionally, the package does not come with pre-made workout plans or exercise routines, which means businesses will have to look elsewhere for these resources.
Furthermore, businesses that prioritize comprehensive wellness solutions may find that Mindbody's suite lacks features for nutrition planning or tracking.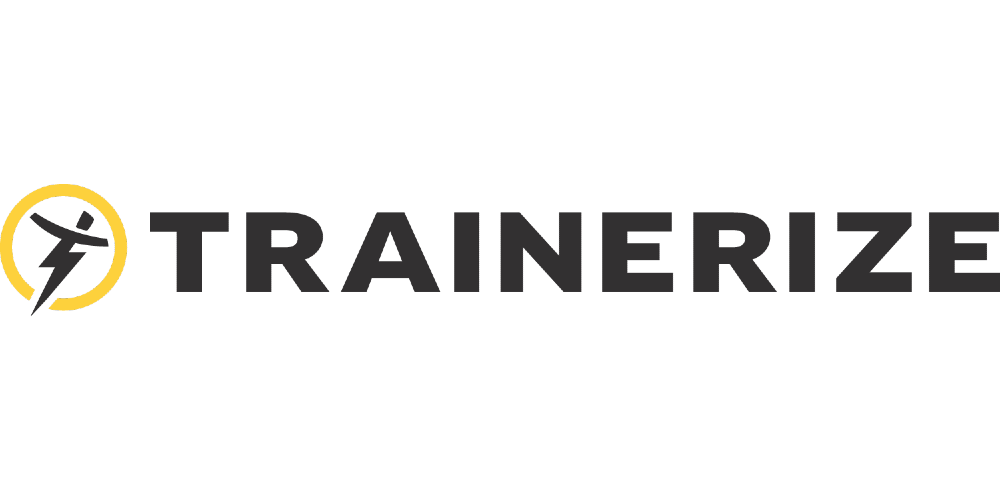 Trainerize
Trainerize offers gym management software solutions that cater to fitness businesses such as clubs, franchises, studios, independent trainers, and gyms.
This software is designed to streamline administrative tasks and improve overall fitness business operations. Its main features include:
Coaching: Engage with your community, automate payments and program delivery, and engage with your community.
App: Custom branded app with custom widgets
Nutrition: Set and track client goals, deliver better habit lessons, meal tracking and planning, and more.
Trainerize is a great tool for gym and fitness management but lacks emphasis on membership tracking, billing, and inventory management.
Glofox
Glofox is a gym management software that is designed to cater to many different fitness studios in the industry.
That is, pilates studios, fitness studios, boxing studios, gyms, personal trainers, wellness studios and enterprises. Glofox's core elements involve:
Membership management: Updating member subscription prices, managing group memberships, pausing a membership, canceling a membership, and more.
App: Your own branded mobile app, member app, live stream classes, account balance, gift cards, and more.
Schedule: Streamline your processes, automated class scheduling, booking management, customers can view their schedule and book classes, and more.
While Glofox is a useful tool, it does have some limitations.
Specifically, it lacks certain features related to workouts and nutrition, and it does not offer any coaching support.
As a result, while it may be a good fit for many different fitness classes and businesses, it may not provide the specialized support that martial arts schools and centers require.
What is gym software?
Fitness or club management software, commonly known as gym software, is a digital tool suite designed to simplify operations for fitness establishments such as gyms, health clubs, and fitness studios.
By automating tasks like registration, scheduling, and payments; improves efficiency and allows staff to focus on more personalized member interactions.
These software solutions also include engagement features such as mobile apps for virtual workouts and class schedules, which foster stronger member connections and retention.
Furthermore, the software's analytics provide insights into attendance trends and popular classes, enabling informed decision-making.
Gym software prioritizes data security and ensures the protection of sensitive member information.
In today's competitive fitness industry, utilizing gym management software is essential for optimizing business performance and delivering an exceptional member experience.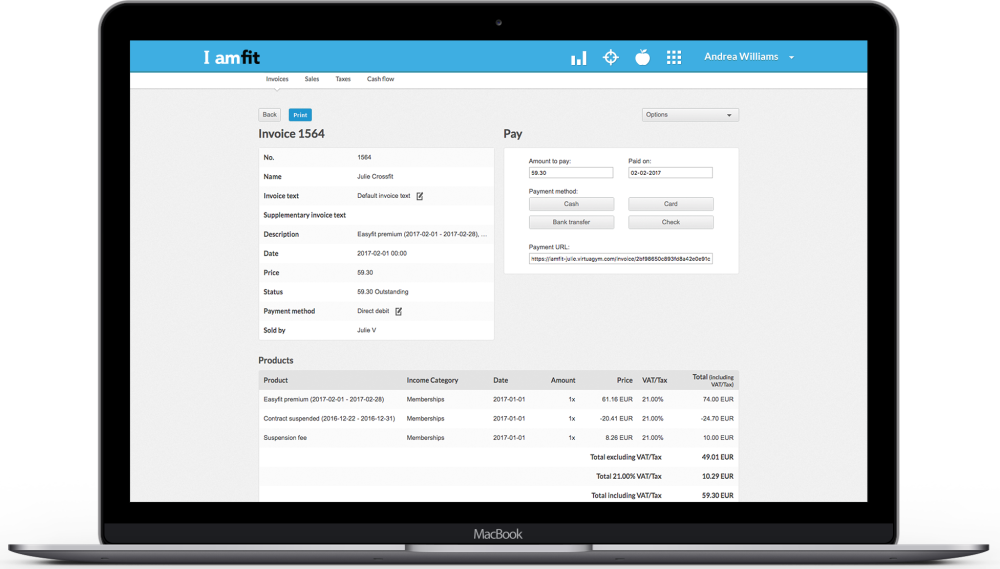 Why use gym software?
The adoption of gym management software provides many benefits that aid in the development and prosperity of fitness enterprises.
Streamlined management
Gym software simplifies administrative tasks such as membership sign-ups, class bookings, and billing.
Elevated member experience
Through functionalities like online class booking, mobile app accessibility, and personalized workout regimens, gym software significantly elevates the overall member experience.
Precise billing and payment processing
The automation of billing and payment procedures substantially diminishes the likelihood of errors.
This ensures accurate billing for members and guarantees punctual receipt of payments.
Insights driven by data
By collecting and analyzing data about member attendance, preferences, and performance, gym software equips owners with valuable insights.
Enhanced communication
Numerous gym software solutions incorporate communication tools that facilitate seamless engagement between gyms and members.
Strategic marketing and enhanced retention
Through an astute comprehension of member behaviors and preferences, gym owners can devise precisely targeted marketing campaigns and implement loyalty programs.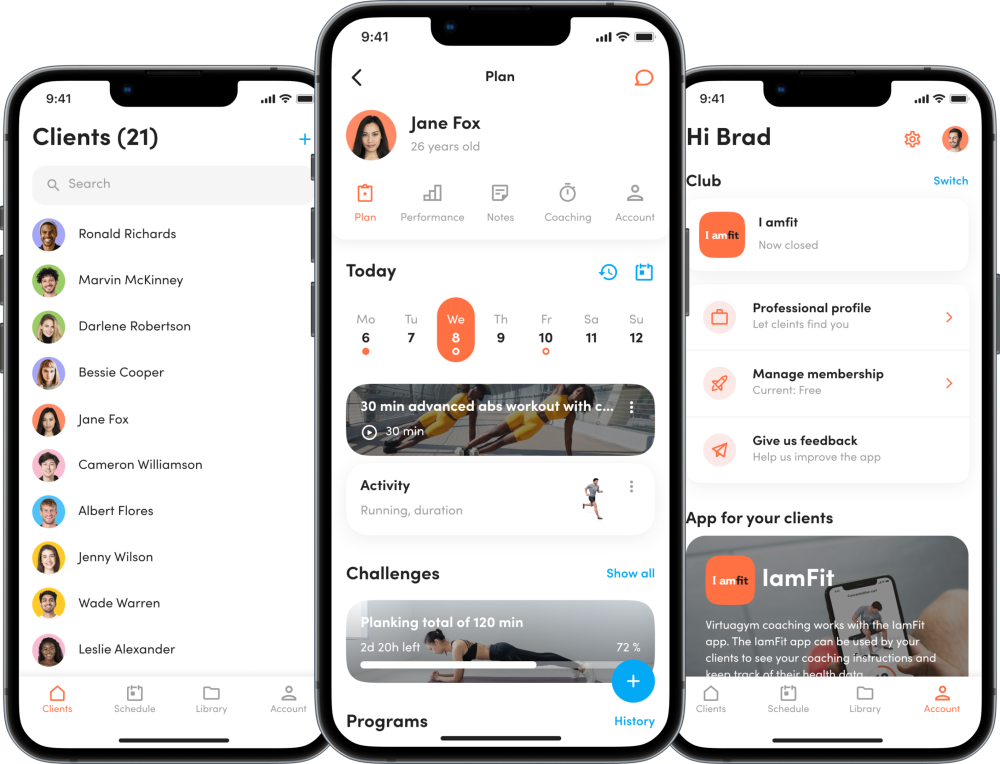 Who is gym software for?
Gym software serves a diverse range of users in the fitness industry:
Gym owners: Gym software provides insights into business performance, enabling informed decisions for improved operations and growth.
Fitness managers: Managers use gym software to efficiently schedule classes, manage staff, and oversee daily operations with ease.
Trainers and instructors: Fitness professionals create personalized workout plans, track client progress, and maintain effective communication through the software.
Members: Gym software enhances member experience by enabling easy class bookings, schedule access, and personalized workout routines.
Administrative staff: Automation supports administrative tasks like membership management and billing, improving workflow efficiency and accuracy.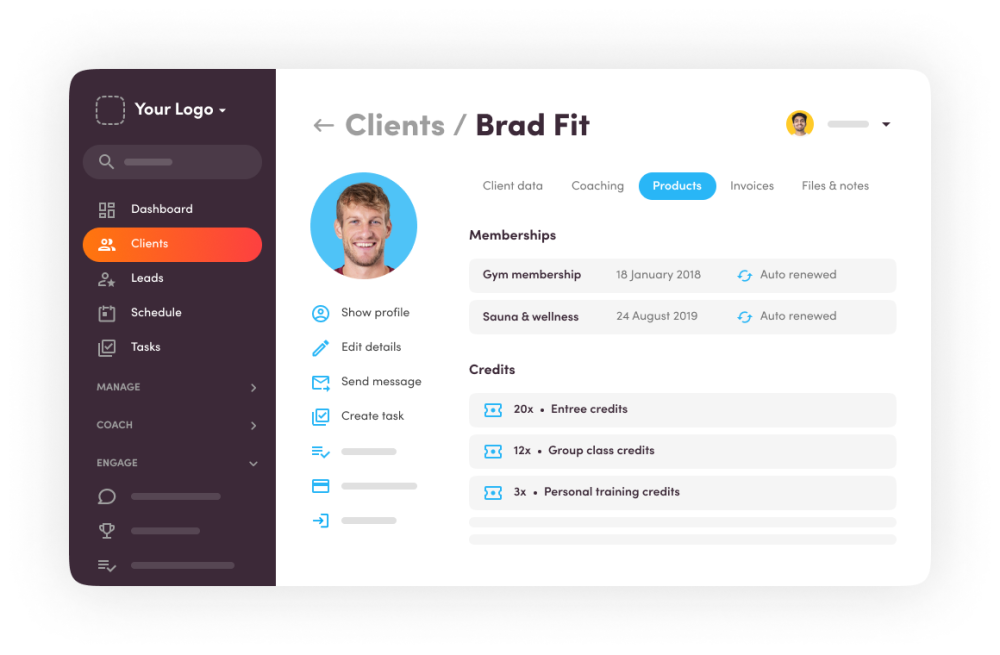 Key features for gym software
The gym software encompasses various functionalities tailored to the specific requirements of fitness businesses:
Membership management system
Efficiently track member information, registrations, renewals, and cancellations.
Facilitate membership tier management and contract tracking within this feature.
Class schedule management
Seamlessly create and manage class schedules, enabling easy online booking, and participation.
Automated notifications ensure members stay informed about upcoming classes.
Billing and payments
Generate invoices securely while automating payment processing and billing cycles.
Some software even interfaces with payment gateways, streamlining transactions.
Performance tracking
Integrated performance metrics empower members to monitor their progress.
Coaches benefit from these measures to provide personalized guidance effectively.
Mobile apps
Many gym software systems offer mobile apps for users to monitor progress, book classes, and access schedules on the go.
Communication tools
Keep members engaged through announcements, notifications, and newsletters.
Real-time messaging features foster direct communication between trainers and clients.
Analytics and reporting
Generate comprehensive reports detailing membership trends, class attendance, and revenue.
Invaluable insights from these reports inform data-driven decision-making.
Integration capabilities
Seamlessly integrate with external software such as accounting tools, email marketing platforms, and fitness tracking devices.
This integration creates a holistic ecosystem for enhanced functionality.
Member engagement
Provide interactive challenges, reward systems, and social features to maintain member motivation and engagement.
Marketing tools
Leverage built-in marketing tools to effectively promote special offers, events, and loyalty programs.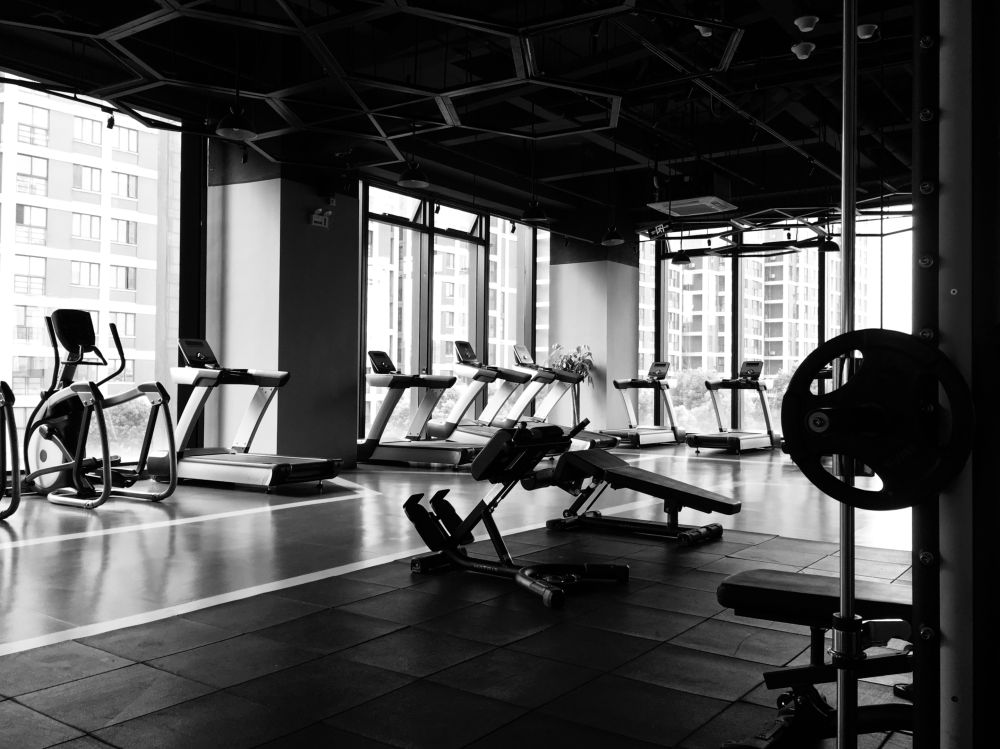 Conclusion
Through this guide, you will gain valuable insights into the different offers and options available for gym management software.
When selecting gym software, the first decision you must make is whether to opt for an all-in-one software or a stand-alone solution.
To ensure you select a gym software that meets your specific requirements, we suggest taking advantage of a free trial, demo, and product tour to test the functionalities and usability of the system in practice.
You can also communicate directly with the support team to obtain valuable insights on how the platform can streamline your business operations and improve efficiency.
By following these steps, you can make an informed selection that will contribute to the success of your fitness business.