As a personal trainer, you wear many hats. You need to manage your clients, track their progress, and find ways to keep them motivated.
It's easy for things to get overwhelming—especially when you're trying to juggle all these tasks at once. But what if there were a tool that could make it easier? Enter personal training management software.
This type of software is designed specifically for gym owners and personal trainers, allowing them to streamline their workflow and maximize efficiency.
Fortunately, there are plenty of online and mobile apps for fitness coaches available to help you achieve all of your goals as a personal trainer .
From tracking progress and logging exercise stats to helping deliver personalized programs and nutritional plans, these fitness apps can do it all.
In this article, we're going to explore some of the best personal training apps available that can make you a better fitness coach.
But before we dive into these apps let's take a look at some of the biggest benefits of using fitness apps .
Streamlined Client Management
These apps make it easy to manage your clients by providing an overview of all their information in one place.
You can quickly view individual client profiles, including demographic information, workout stats, payment history, and more.
This allows you to easily access the data you need without having to manually search for it every time you need it.
Scheduling Simplified
Scheduling can be a huge time sink for any successful gym owner or personal trainer. With the help of a fitness app, however, scheduling will get a whole lot easier.
You can easily create appointments for classes or one-on-one sessions with your clients and even sync those appointments with your calendar so that you stay on top of all your commitments.
Progress Tracking Made Easy
Tracking progress is essential for any fitness program—but it can also be tedious and time-consuming if done manually.
With the help of these apps, however, tracking progress becomes much simpler because all the data is stored in one centralized location—so you don't have to waste time manually entering data or searching through disparate spreadsheets and documents every time you want an update on a client's progress.
Advanced Analytics & Reporting
Most personal training management software solutions provide advanced analytics and reporting capabilities as well—allowing you to quickly generate reports on everything from client engagement levels to overall performance metrics in just a few clicks.
The insights gained from these reports can then be used to optimize your services and better meet the needs of each client.
Improved Billing & Payment Options
Last but not least, using fitness apps can also make billing and payments simpler by providing automated billing options for clients as well as integrated payment portals that make it easy for clients to pay online with just a few clicks (no more chasing down late payments!).
Plus, most solutions allow you to configure different payment plans so that clients can choose the option that works best for them—saving both parties time and effort in the long run!
Best Apps For Personal Trainers To Track Clients'
Now that we know about the benefits of using these fitness apps, let us take a look at some of the best ones on the market.
1. Virtuagym's Complete Coaching Software
Virtuagym's complete coaching software makes running a fitness business effortless with its personal trainer management software - you set it up and you can forget about the admin work.
Featuring everything from workout and nutrition plans to progress tracking with integrated wearable devices to check-in tags for clients and members, it's got plenty to offer.
Plus, your brand colors and images are fully customizable in their membership management platform.
You also get an automated online store and mobile app for Android and iOS phones!
So no matter what device your customers use, you can make sure they're getting the best experience possible.
2. Acuity Scheduling
Acuity Scheduling takes the hassle out of scheduling appointments. It's an ideal tool to have for personal trainers, studios, and gyms that want to let their clients schedule their sessions online.
With the app, you can send branded confirmations and text reminders to make sure your customers know when they're due in.
Plus, if accepted payments are part of your business model then this software has you covered with its payment delivery service.
The real-time view feature makes bookings so much simpler than ever before you can just sit back as your business operates on auto-pilot!
3. TrueCoach
TrueCoach allows personal trainers to assign custom workout plans, track progress and results, and communicate with clients through a streamlined communication interface. TrueCoach keeps each client account secure and private so that coaches can protect their content.
It also integrates with third-party apps, great for when you want to pull health data from your wearables or further track your progress.
Best of all, coaches can use the analytics Dashboard on TrueCoach to gain insights into their client data and drive better outcomes from their training methods.
4. MyFitnessPal
MyFitnessPal is designed to help fitness coaches monitor their client's progress, and inspire them to stay motivated.
It has helpful features such as tracking diet and exercise, a barcode scanner for food products, a measurement tracker to record changes in height and weight, detailed reports on nutrition and calories, articles on healthy eating and recipes, and social media connectivity so users can share their journey with friends.
While primarily developed for fitness professionals, everyday people also find it beneficial to keep track of their health goals. The app is free of charge with additional premium upgrades available if needed.
With these features in tow, MyFitnessPal can be an effective tool for both fitness coaches and clients alike towards achieving those desired results.
5. Vagaro
Vagaro offers a one-stop shop with features like scheduling and appointment management, payment processing solutions, client database management, and more.
With the ability to give clients personalized newsletters and alerts through email or text messaging, it helps maximize engagement with customers.
Plus, its analytics feature means you can track vital info such as how many customers attended sessions in a certain timeframe.
Easy to setup and use on any device, Vagaro makes it simple for fitness coaches to manage their businesses
6. Virtuagym's Free Coaching App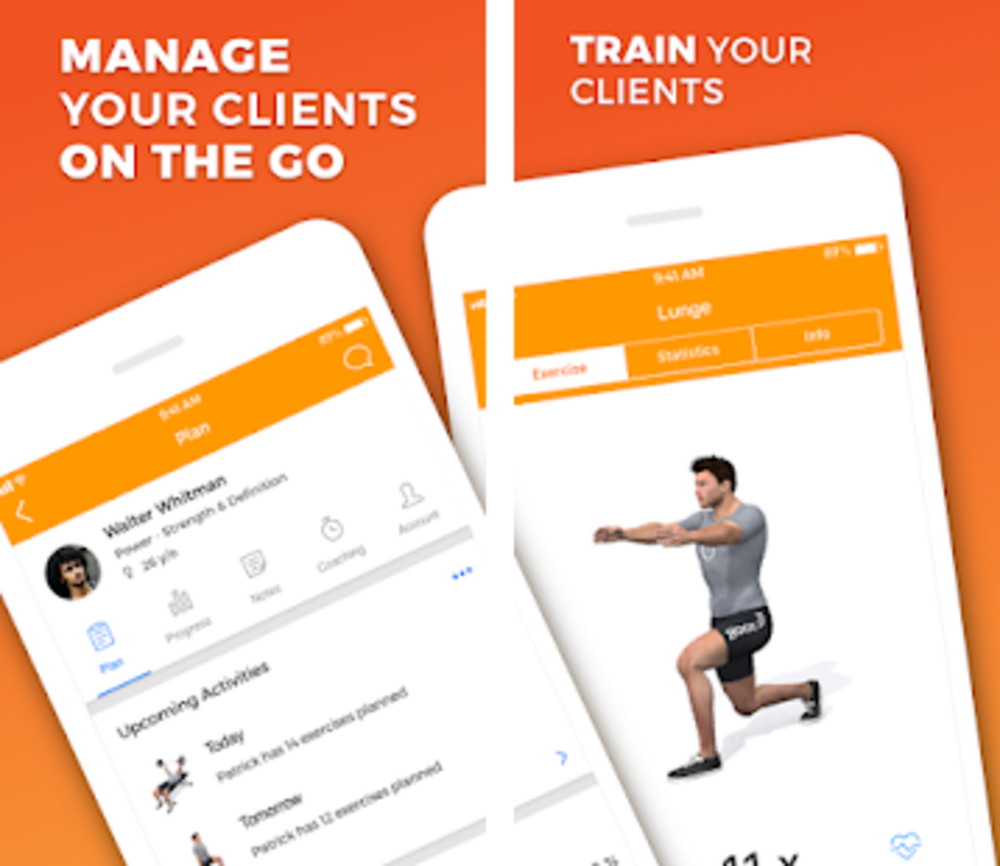 Virtuagym's free coaching app is another top personal trainer app on the list that allows users to build custom workout plans and track their progress in an easy-to-use platform. The app offers many free features that make it stand out from other fitness apps.
It features personalized coaching, nutrition solutions, and strength-tracking tools to help users reach their fitness goals.
By using this app, you can get your clients fired up and ready to reach their goals with customized workout programs tailored just for them.
You can also shake things up and get them going with competitive workout challenges , so when they meet their milestones, the app has a feature to give them a badge of honor!
When you come up with creative ways to track their successes, they'll stay motivated to keep pushing themselves and your personal training business will be generating profit at the same time.
Overall, this app is among the must-have apps for personal trainers.
7. PT Minder
PT Minder aims to make it easier than ever for personal trainers to take care of their clients - both digitally and in person. With this client management software, you can easily manage all of your client's information in one place.
Bookings, payments, progress tracking, and more. Plus, it doesn't stop there as each client can log into the system themselves so they can book their sessions or stays at the office directly. Additionally, you can assign workout and nutrition plans right within the software.
And with PT Minder's integration with various marketing platforms such as Mailchimp and Facebook - all your information can stay organized on one user-friendly platform.
8. Total Coaching
Total Coaching joins the list of some of the best personal trainer apps. It takes the hassle out of managing nutrition and exercise plans for personal trainers.
With this app, you gain access to 1000+ exercises that you can use in your online personal training plus nutritional data for 25,000+ food. On top of that, it provides real-time analysis to quickly understand how clients' diets affect their progress.
Trainers can also create custom questionnaires quickly with this app and easily manage training programs with graph displays.
For a fully customizable experience, Total Coaching even allows private messaging and custom branding.
9. Workout Labs
Workout Labs is an app designed specifically with fitness coaches in mind.
This app allows trainers to create custom workouts for their clients, monitor progress over time, track nutrition information, and keep notes on client history—all from one simple platform.
Workout Labs also allows fitness coaches to easily share workouts with their clients via email or text message, making it easy to stay connected even when not face-to-face.
10. Yazio Calorie Counter
Yazio calorie counter app helps you keep track of your nutritional intake without having to manually count every calorie. The app allows you to set up a daily caloric goal and then track your meals against it.
You can also use the barcode scanner feature so you don't have to manually enter every meal or snack into the system. This is especially useful for clients who may be following a specific diet plan or macro split laid out by their coach or trainer.
11. Just Coach
Just Coach is another great option for fitness coaches who want to keep better track of their client base and manage appointments without having to invest in expensive personal training software packages or complicated setup processes.
Just Coach lets you create profiles for each client and then use those profiles to set up appointment reminders, schedule workouts, send custom messages, track customer payments, and more all from one place. Plus, all of this data is securely stored so it's never lost or forgotten!
12. Nudge Coach
Nudge Coach is an app designed specifically for fitness professionals who want better ways to motivate their clients in their live personal training sessions.
It lets trainers set up custom fitness challenges like step goals or weight loss targets that they can assign directly to individual clients or groups of clients so everyone stays accountable during workouts and beyond.
Plus, Nudge Coach integrates seamlessly with other popular health & fitness apps so you can easily sync data between them all!
13. Payhip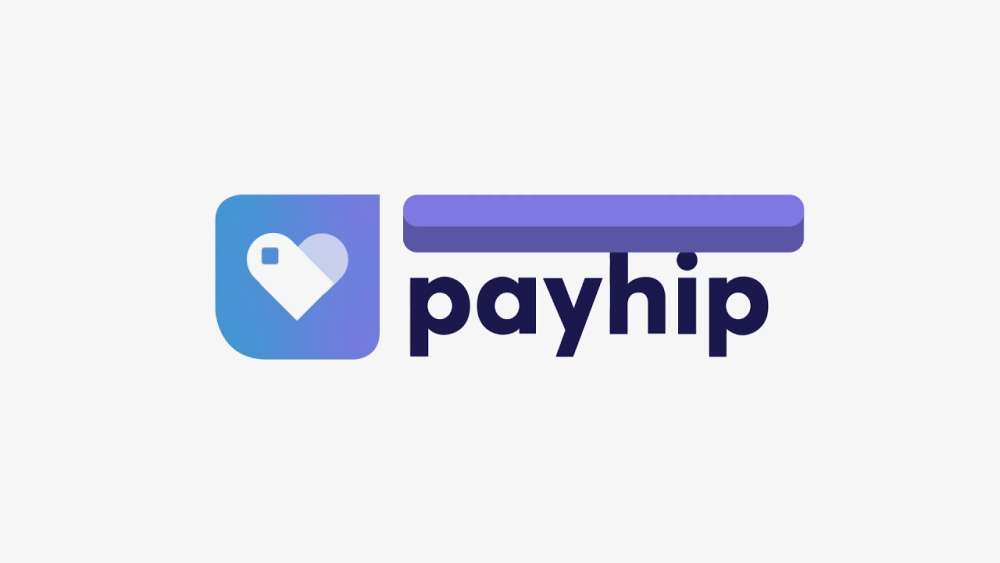 Payhip is an online marketplace where fitness coaches can sell ebooks, digital products such as workout plans or meal plans, subscription services such as nutrition programs, or discounted memberships at gyms/studios - all within one platform!
Payhip makes it easy for anyone looking for additional income streams without the hassle of setting up complicated websites or payment systems - everything is handled through Payhip's secure platform making it perfect for entrepreneurs just getting started in the health & fitness industry.
14. Halo Fitness Cloud
Halo Fitness Cloud is a cloud-based software created specifically for fitness professionals who need access on the go.
This application allows trainers to manage their business from any device with internet access—including smartphones—so they can stay up-to-date even when away from the office or gym facility.
Additionally, it provides insight into each client's performance data which can be used to create tailored programs based on personal preferences or needs.
15. ClubRight
ClubRight app offers comprehensive tools to help trainers manage their clients, including the ability to receive payments and communicate with clients effortlessly.
It also features specialized options designed for the fitness industry such as client onboarding and two-way texting. This solution ensures trainers have everything they need to run a productive business.
Wrapping Up
All in all, using personal training management software offers numerous advantages over manual processes when it comes to managing your business as a gym owner or personal trainer.
From improved client management and scheduling capabilities to streamlined billing/payment options and advanced analytics/reporting tools—these types of apps provide everything needed for trainers who want to maximize efficiency while still delivering top-notch service!
If you're looking for ways to simplify your day-to-day activities as a gym owner or as a personal trainer—using any of the above apps may be the perfect solution!