With the subsequent closure of gyms, following from the global pandemic, we've seen at-home workouts soar in popularity, as fitness businesses and PTs take their workouts online.
Whilst the initial adjustment might seem daunting, it is proving to be a huge opportunity for the sport and fitness industry to thrive!
We're now able to use technology to increase audience reach, attract new business, and grow our business by operating solely online, all from a smartphone or laptop.
According to Les Mills , members' needs are continually changing and virtual classes are the future of the industry.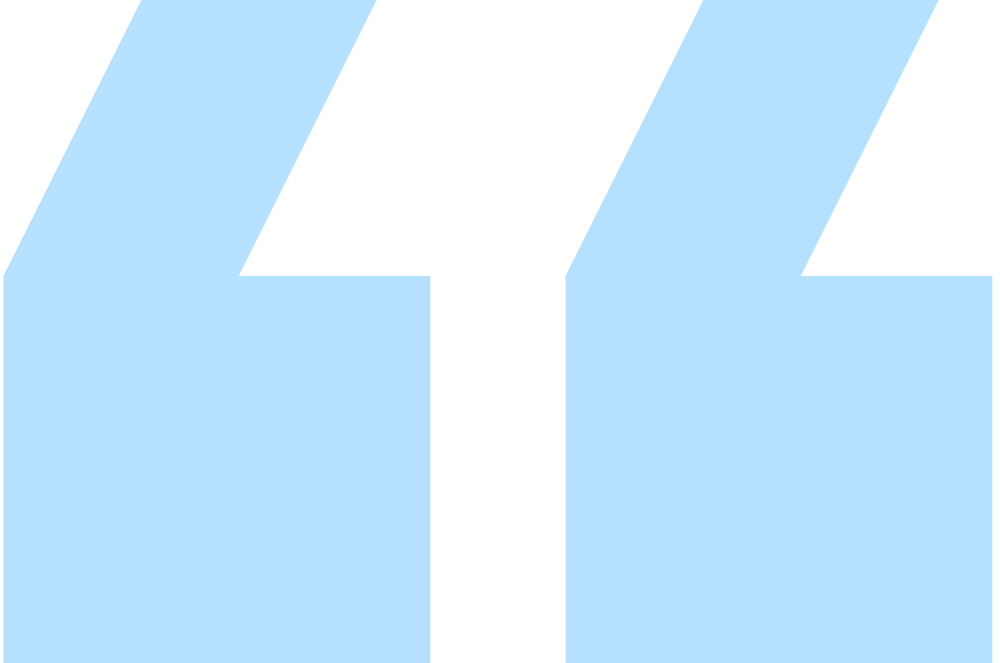 Industry research shows that 75% of virtual fitness users attend live classes, while there's a 12% average increase in live class attendance when clubs run Virtual workouts and live workouts together
So, whether you're a PT, you are just opening a gym , a yoga Instructor or an experienced gym-owner, regardless of your place in the fitness industry, if you're looking to take your business online, here is our how-to guide to streaming online workouts.
How to Set up Your Online Fitness Class
Even before COVID-19 happened, virtual fitness was being prompted as one of the biggest fitness trends from the fitness industry experts. Many gym owners in the industry have taken their business model to the next level by including virtual fitness classes and monetizing their new offering.
But before diving into how to teach fitness classes online and all the tips to nail your first online workout, we suggest you start planning your classes.
If it's the first time you are taking your business online, you'll need to think on the best way to provide a great digital fitness experience to your clients.
During this hectic time, community has become more important than ever.
Virtual fitness classes are one of the few opportunities to connect with your clients and have them socialize while working out and staying healthy together.
Workout streaming is a great way to to keep your clients happy, motivated and fit.
Whether this is the first time you are thinking about taking your classes online or you have already considered streaming workouts before, these are a few things you need to plan ahead.
You must be wondering 'So, How Do I Live Stream My Fitness Class?', let's have a look at what's the easiest way to stream live video for your fitness business!
Checklist for Shooting a Live Stream Workout
Whether you offer yoga, HIIT, personal trainer or any another type of fitness workout, you want to have a scalable solution in place to keep your online offering up and running.
Keep in mind that virtual fitness classes can still provide an additional revenue stream and help you retain clients even after the pandemic time.
Well, now what? What do I need to start live streaming?
The right equipment
The equipment is of course essential. Both a camera or laptop can be used to film a live or pre-recorded workout. However, it might be worth investing in a tripod and/or webcam, to ensure quality vision.
Check your internet connection and consider improving it to a stronger WiFi signal to ensure the quality of your online fitness classes. You sure don't want to workout session to keep stopping, it wouldn't be the greatest experience for your clients.
Now that you have all the tech equipment ready, don't forget your fitness one. Get a mat, dumbbells, and any other equipment you need in your workouts. And let members also know what's needed to sweat it out in your class.
Location and setting
Make sure your space is properly lit so that everyone can see you clearly! Natural lighting works best, but if you're streaming in dim lighting, a ring light is helpful.
Use a clean background and even have your logo somewhere behind you to improve your branding and online image.
Whether you are teaching body balance, cardio HIIT or meditation, make your stream look professional. If you're teaching yoga, then this guide can help you make a yoga space at home.
Ensure you have plenty of room to move and check your area is tidy before you start. Make sure you have all the equipment you need close to you, so you can easily change exercise and keep up with the workout.
Test your stream before going live
Last but not least, testing sound, lighting, music, and your space is crucial. Practice, practice, practice!
Work on your camera presence, record and watch yourself a couple of times, and then try to minimize the mistakes as much as possible.
Make sure people can see and hear you, regardless of where you are. You are committing with delivering a great fitness experience for your members, so make sure
6 Takeaway Tips for Online Fitness Classes
Ready to get started? Here are 6 quick tips for how to teach a successful online fitness class.
Keep an introduction window availablebefore you jump in. This is a great time to give an overview of the class, ask people to mute their microphones, and ensure they have everything they need.
Test run- check audio, visuals, and music.
Demonstrate, re-cue exercises, and correct form throughout. Encourage people to keep their cameras on!
Offer options to modify and progress exercises- not everyone may be working at the same level.
Ensure the clients mics are on mute! Save some time at the end of the workout to leave room for social interaction
Try to get involved and speak throughout, to encourage good form and motivation.
How to Market Your Workouts to Your Clients
All set? Next, learn how to promote your classes and workouts on social medias and other marketing channels.
If you already use Virtuagym, you can also utilize the advertisement banner in the marketing section of your branded app.
In this way, besides using the app to schedule your online classes, you can also set up a display timeframe. For example, if you have a HIIT workout at 6 a.m. your banner can appear between 5:45 a.m. and 6:15 a.m.
Online Live Classes Vs Pre-recorded Videos
What's the difference between live streaming and pre-recorded workouts?
Choosing to livestream your workout, or opt for pre-recorded workouts will be entirely dependent on your business.
Live workouts became popular with the likes of Facebook, YouTube, and Instagram.
Anyone can simply tap 'go live' on their device and broadcast to their followers and friends, but in order to create an interactive live workout for your clients, you really have to step up your game.
Pre-recorded workouts, on the other hand, are workouts that are recorded on a device first, before being shared across online platforms.
Let's see pros and cons of both options!
Chose a live stream if…
If you have a lower budget or you don't feel like investing a lot at the beginning, then this might be the easiest solution for you. Being taught live, it cuts out the need for any editing and pricey equipment.
In livestreamed fitness classes you can engage with your members, as if it was a real face-to-face class (like old good times!).
Live workouts build a sense of community, keeping your clients in a routine.
And especially during a lockdown, this can help to keep up momentum and encourage motivation.
'<Real-time' workouts can help people feel as though they're truly involved, rather than just following a video at home. This gives you, as trainer, the opportunity to give progressions and cues, use names, and correct form.
So, where is the catch? There'll be no retakes, so we can say livestream workouts aren't for everyone.
Once you're live, there's no pausing, meaning any mistakes or technical issues cannot be edited out! Fully prepare and add a test run!
Chose to pre-record if…
If you are still figuring out how to go live with your workouts and don't feel that confident (yet) about live-streaming, then this is the perfect solution.
The truth is, you can make as many mistakes as you like and edit your videos afterwards. No one will ever know!
Pre-recorded videos are also great for all those trainers who aim to reach a wider audience.
You can also post your workout anywhere, any time, and your clients can access it in their own time, at their own pace.
Not to mention how pre-recorded videos can be very useful for tutorials. You can even consider shooting and pre-record a How-to video to help your less tech-savvy clients being ready for your virtual workouts.
The downside is that pre-recording video can be a bit more tech-tricky and might require more equipment. You will need a software to edit the video and polish it up before sharing with your members.
Pre-recording also means no client interaction at all, which might affect your clients' motivation and engagement, if what they are missing the most is the human interaction they so much liked in face-to-face classes.
So, make sure you think carefully about your business and what you're hoping to achieve. You might decide to incorporate both!
What Are the Best Free Streaming Platforms, and How Can You Livestream Workouts?
You have everything ready, you just need to go live. But, what is the best platform to stream on? We have compared the best platforms to stream your workouts, and shared useful tips to get live in just a few clicks.
Keep reading to know which platform suits you best and how to stream a workout!
Live Workout Classes With Zoom
Zoom shot to popularity in March 2020, and there is a good reason why!Zoom allows you to schedule classes ahead of time, but you can also opt to record your live sessions for posting later.
This makes it a great combination tool!
So, how do you teach fitness classes on Zoom? On your side it's pretty easy to use Zoom to stream workouts and retain your clients remotely.
You can share your screen and switch between speaker-view and gallery-view, meaning you can opt to view the instructor or all participants!
And how can clients join a live workout class with Zoom? In order to use Zoom, they will need a stable internet connection and a device to watch your workout session from.
Good news is Zoom is completely free to use! All they need to do is:
Download Zoom
Start the class via the Zoom meeting link you will be sharing
If you feel like your clients would struggle a bit with the settings, share this guide with them and save some time to walk them through the platform.
What we really like about Zoom is that all participants also have the option to mute video and audio and can leave comments in real-time.
Learn to Live Stream on YouTube
YouTube allows you to upload and share pre-recorded videos, but also has a live function.
Once you have set up a channel, you can tap the camcorder on the top right of your page to get started. No worries, YouTube provides a comprehensive guide to getting started that will solve all your questions.
You can also monetize depending on how popular your videos become, whilst keeping all of your videos in one place.
Did you know that you can live stream via your Virtuagym Community? If you are already a client, you should check how to do so here .
Go Live on Instagram or Facebook
Instagram is one of the most popular and largest livestreaming platforms, and extremely easy to use if you're not very tech-savvy!
If you have a strong social media presence on Instagram , then live streaming on this platform is a great way to train your clients and raise your brand awareness at the same time.
You can stream workouts in direct video and then upload them in your feed, so everyone can exercise with your routines.
Instagram adds interactive elements to your workout routine and also allows your clients to connect with others that are also embracing a fitness journey while in isolation.
You can see as and when people join, and people can submit comments and questions in real-time! This gives you the ability to interact with clients.
You can also save your live workouts to IGTV and share images and videos in real-time, straight from your camera roll.
You can find a quick guide to starting an Instagram Live here.
Takeaway tips for home workout videos on Instagram:
Make sure that the video is visually appealing, the background setting should be bright and as clear as possible
Add detailed instructions in the caption
Utilize Instagram stories to promote your video ahead of time
Use Instagram live and encourage followers to comment
Share the video on your home feed so that followers can keep coming back to your feed to do the workout
And What About Facebook Live?
Facebook Live can be used on phones or camera. If you're not technology-confident, try using your phone first.
Anyone can view Facebook Live, regardless of whether or not they have Facebook. All you need to do is provide a link to your stream, whether through your own blog, website, or email.
Going live is extremely easy, simply go to your profile and tap 'live video' underneath your status bar. Facebook will ask for access to your microphone and camera, and that's it! You can also test using the 'only me' privacy setting.
Facebook will guide you every step of the way, making it easy for those who are not confident with technology.
There is also a tab to upload your own pre-recorded video, next to the live function.
Now you are all set, let's see you online soon!