Do you struggle with juggling client sessions, administration, and tracking client progress yourself? 🤹‍♂️
Imagine a world where your scheduling, client communications, payments, and progress tracking all come together in one place, leaving you more time to do what you love - helping people reach their fitness goals!
With the right online personal trainer software, you can not only keep your business running smoothly but also build a stronger relationship with your clients, accurately track their progress, and even expand your reach by offering virtual training sessions.
Dive into the world of the best personal trainer software with us and discover how it can transform gym owners' daily operations and take businesses to the next level. 🚀 Let's get started!
What is personal trainer software?
Personal training software is your digital buddy that helps you manage your daily tasks so you can focus on what you do best: helping people achieve their fitness goals.
Let's start with a simple example. Imagine you have a busy day with back-to-back workout sessions.
In between these sessions, you also have to keep track of your records, such as noting your clients' progress, scheduling future sessions, and maybe even sending reminders for payments.
It sounds like a lot, right? Online personal training software takes this administrative burden off your shoulders. With a few clicks, you can create a workout schedule, track your clients' progress, and even send automatic payment reminders. Handy, right?
Personalize your services
What makes personal training truly indispensable is the ability to personalize your services. Imagine a client approaches you with a specific goal, such as running a marathon.
With the software, you can design a customized training program, complete with a nutrition plan, and share it all via an app on your phone.
They can track their progress, send you updates, and even share videos of their training sessions, all through the software. This not only makes your life easier but also gives your clients a sense of commitment and personalized attention.
Comprehensive analyses
Not to mention the comprehensive analytics the software can provide. With the click of a button, you can see how many clients you've helped this month, which workout schedules have been most effective, and even which times of day are the busiest.
These insights are golden, as they not only help you improve your services but also give you the opportunity to grow your business.
The great thing is that many of these software solutions are designed with ease of use in mind. They are intuitive and do not require a technical genius to navigate.
Personal training software is not just another tool; it is a game changer in the truest sense of the word. It enables you to be an efficient, customer-focused, and data-driven personal trainer.
In a competitive market like this, it can be just that extra edge you need to succeed and share your passion for fitness with the world.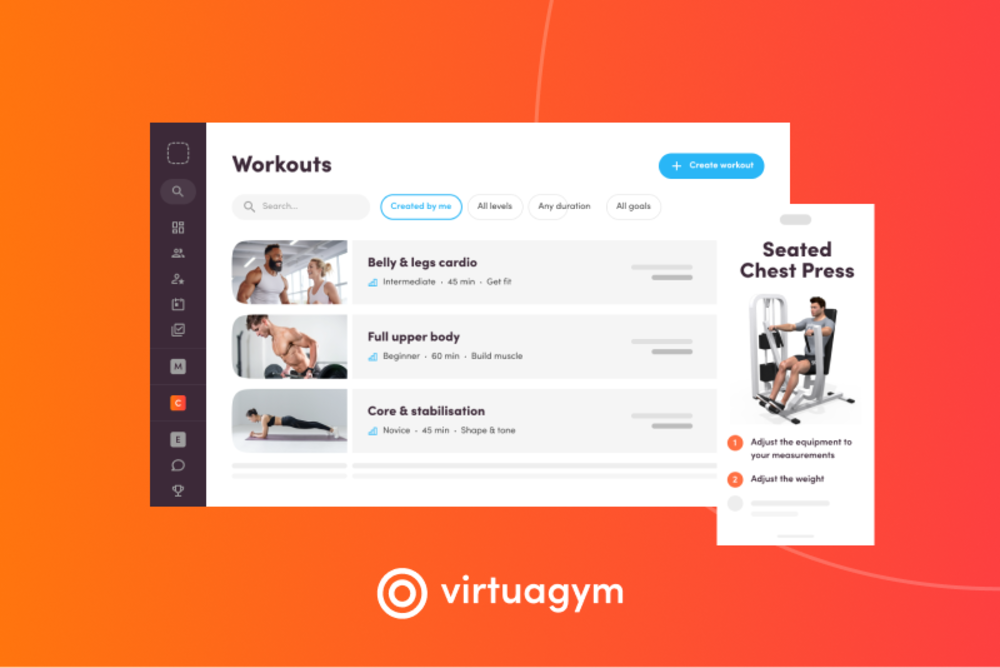 Discover the best personal training software
The following list of personal training software vendors is in no particular order and does not reflect any specific ranking or preference.
1. Virtuagym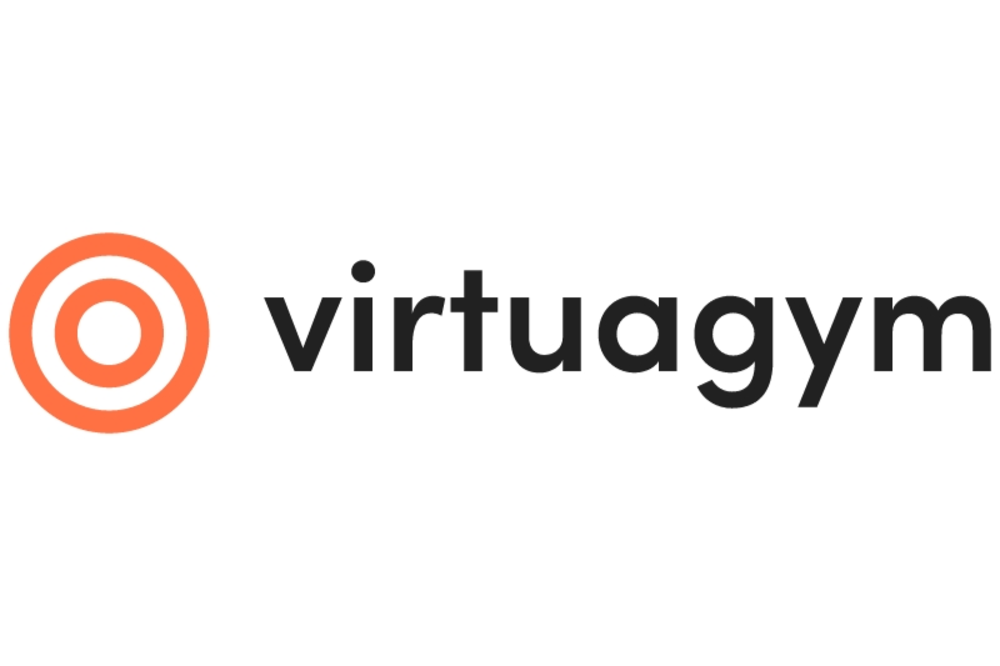 Best features:
All in one solution to support both you and your clients
Automating time consuming tasks such as client enrollment, billing, and administration
Extensive capabilities for creating and sharing workout schedules, nutrition registration, and digital contract management, all from one central platform.
Own videos that clients can follow
App that allows your clients to track their progress and communicate with you wherever they are
2. Trainerize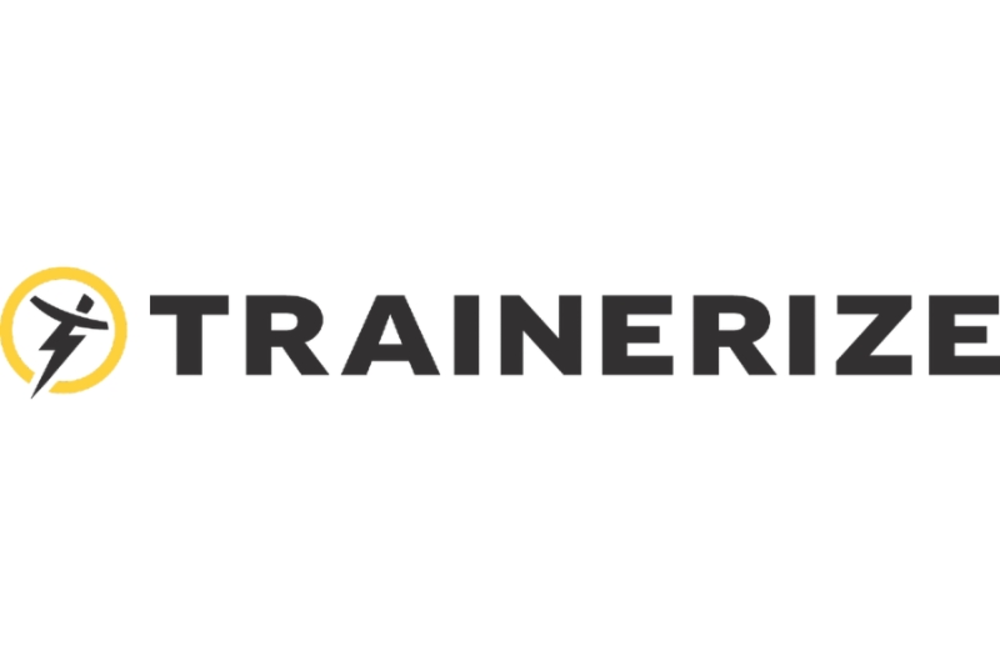 Trainerize offers a platform for online personal trainers and training studios.
Best features:
Focus on client engagement
Focus on building a community
Create new revenue streams
Reduce administrative tasks
3. Glofox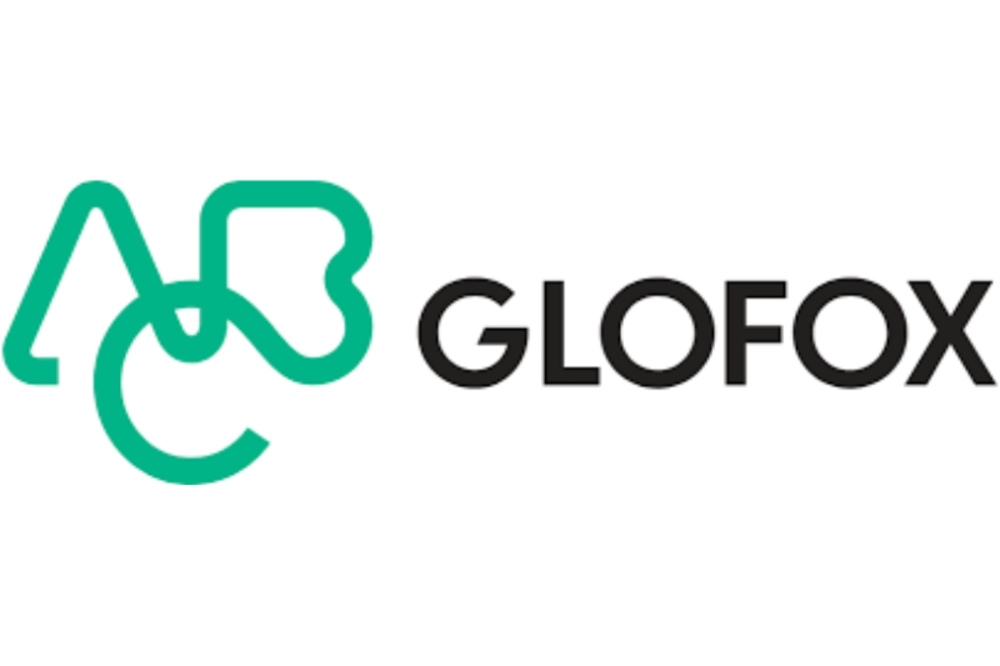 Best features:
Minimizing administrative tasks
Optimizing client bookings and experience
Organized and user-friendly booking system that streamlines the management of workouts, 1-on-1 clients, and waiting lists.
4. Mindbody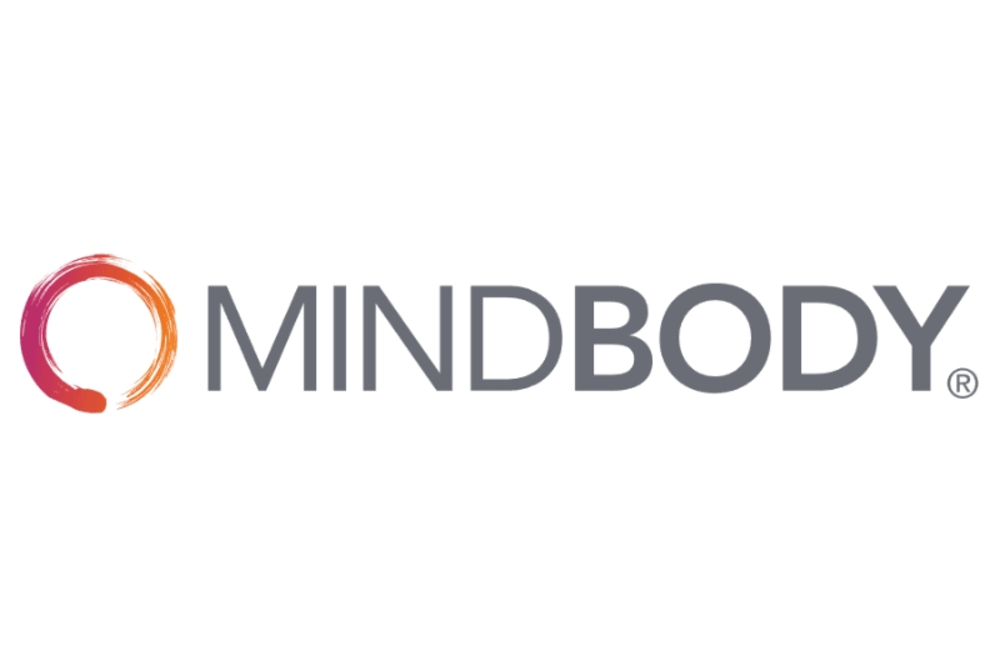 Mindbody offers personal trainers comprehensive software that streamlines business management and client interaction.
Best features:
Streamlines business management
Streamlines client interaction
Offers AI-driven lead management
Offers flexible scheduling
5. EGYM

This versatile platform offers a range of features aimed at optimizing operations and enhancing the experience, for customers.
Best features:
Mobile app that simplifies processes and improves customer relationships.
User scheduling system for class bookings, personalized workouts, and more
Automated coaching module
6. Clubright

Clubright offers a software solution for personal training studios, focusing on automation to save time and money while also reaching more clients online.
Best features:
Automation to save time and money
Upload meal plans and workouts
Open communication channels between them and the clients
7. PT distinction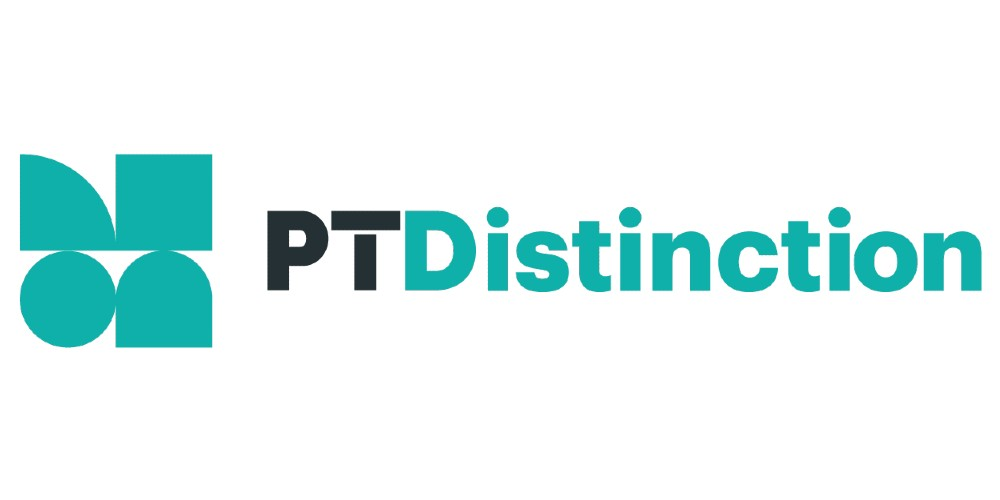 PT distinction is a platform designated solely to personal trainer software
Best features:
App is customizable from the color scheme to the app icon
Integration with other apps such as Myfitnesspal and Fitbit
8. Zenplanner

This personal trainer management system makes administrative tasks easier by offering features such, as scheduling classes, managing memberships, and processing payments.
Best features:
Class scheduling
Memership management
Integrated websites that help with membership management simplified billing processes and automation.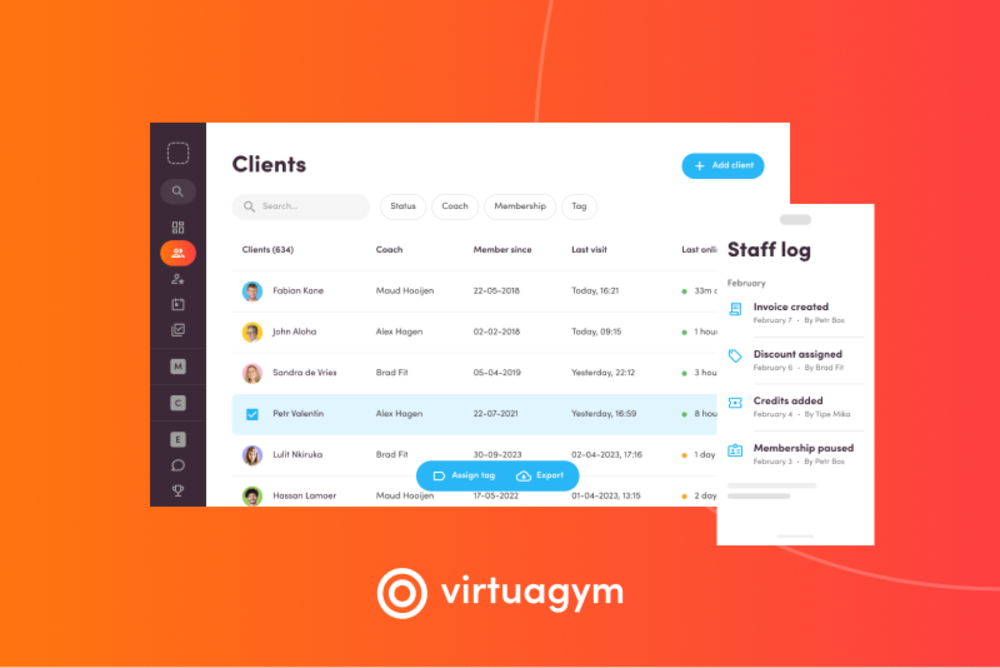 Best software features for personal trainers
Below is an overview of the most important software features for your personal training business:
Client Management
Client management is the beating heart of a streamlined personal training business. It centralizes all administrative work in one place, from online client registration to automated payments.
Protection
It allows you to store crucial client information such as contact information, physical capabilities, health information, preferences, and training history securely and securely.
Management system
Communicating with clients is a breeze with a good client management system. Whether it's emails, phone calls, or messages, all communication is neatly logged so you're always aware of previous conversations and appointments.
Not only is this efficient, but it also offers a personal touch by allowing you to quickly respond to each customer's unique needs and preferences.
Data security
One of the important benefits of customer management is ensuring data security. At a time when the protection of personal data is crucial, a good customer management system ensures that your customers' sensitive information is kept safe and compliant.
Additionally, by automating routine tasks such as payment processing and appointment tracking, you save valuable time that can be spent on what really matters: helping clients achieve a healthy lifestyle.v
Online bookings and scheduling
Step into the world of effortless online scheduling with a system that works for you and your clients. Let the schedule be your friend, not your enemy.
Smart system
With a smart appointment system, your clients can book their own workouts at times that are convenient for you. It's like having a personal assistant available to you 24/7.
Your clients want flexibility, and you want oversight. This system offers the best of both worlds. Clients can schedule their own appointments and check in immediately, and you easily keep track of who, when, and where to train, even if you have staff.
So say goodbye to endless phone calls and back and forth appending about appointments. Open the door to a streamlined, professional approach to scheduling and online bookings that saves you time and gives your clients the flexibility they want.
Automated billing and payments
Automated billing and payments are a boon for any busy personal trainer.
Imagine, no more spending evenings chasing payments or manually preparing invoices. Instead, your system does the heavy lifting for you, accurately and on time, every time.
With automated billing, invoices are automatically generated and sent to your clients as soon as a session is completed or on a preset schedule.
And the payment process? Just as smoothly. Clients can easily pay through secure online portals, making it easier for everyone.
The beauty of this is that it saves you a lot of time at the end of the month or quarter. No piles of paperwork, no errors in invoices, and no delays in payments. Everything is clearly tracked, so you know exactly what's coming in and going out.
Progress Registration
Progress tracking makes victories visible. Both your clients and trainers see their progress at a glance, underpinned by personalized fitness metrics.
Add interfacing with wearables and heart rate monitors, and you have a goldmine of accurate, real-time data.
This opens the door to even more effective training sessions, allowing you and your clients to get the most out of every workout. The result? An enriched coaching experience that takes motivation and results to the next level.
Training schedules and coaching
As a trainer, you can now design your own training schedules and effortlessly share them online with your clients and other trainers. No more spreadsheets or printed-out schedules; everything is now just a click away.
A Personalized platform
Today, your clients want access to their workout schedules whenever and wherever they want. Pick out the most effective exercises and build personalized programs and customized workouts based on data.
Whether they're in the gym or at home, a digital on-demand approach ensures that they always stay on track.
Dynamic environment
But it's not just about accessibility. The digital platform provides a dynamic environment where clients can not only view their schedules but also track their progress and receive explanations.
Whether it's the number of pounds they lift or the number of reps they do, everything is accurately recorded for future reference.
This gives your clients the flexibility and professional guidance to train at their own pace, while still staying connected to their goals and the community.
Your own personal trainer app
Having your own personal training app takes your service to the next level.
In a market full of apps, you stand out with an app in your own house style. Not only is it visually appealing, but it also exudes professionalism and brand consistency.
Your app is more than just a platform for workout schedules. It becomes a central point where clients can go for nutrition schedules, book appointments, and even track their progress. Integration with other aspects of business creates a seamless experience for your clients.
The key to customer retention is engagement. With your own app, you stay connected no matter where your customers are. You can send updates, provide feedback, and motivate them, all through mobile apps.
How about a premium subscription where you can offer exclusive content in your own app?
Free coaching app 📱
Did you know that at Virtuagym we have a free coaching app for personal training? Experience it for yourself here! Suitable for personal trainers with up to 50 clients.
Nutrition plans and guidance
In today's digital world, creating nutrition schedules and guiding your clients on their nutrition journey has never been easier or more effective.
Nutrition schedules
With the right software, you can create customized nutrition schedules that go directly to your clients' smartphones.
This means they have any time, anywhere access to their meal plans and healthy recipes, a huge advantage in their busy lives.
Nutrition tracking
But the real value is in the details. Imagine, you can now track your clients' calorie intake and macros in real-time.
For example, when a client enters their food diary into the system, you can provide immediate feedback. This makes for interactive and responsive guidance, something that was nearly impossible with traditional methods.
In addition, the software allows clients to track their nutritional progress independently. They can upload photos of their meals, log their calories and macros, and even take notes on how they are feeling. This gives you, the trainer, a complete picture of their nutrition habits and progress.
And it doesn't stop at one-on-one coaching. Imagine coaching a group of clients through a nutrition challenge or working together on health topics.
With the software, you can manage all this centrally, create interactive group challenges, and build a community around healthy eating.
Analysis and reporting
Analysis and reporting are your compass in the competitive world of personal training. It's not just about tracking leads, but having a clear overview of your entire business.
With the right software, you can map your sales process from lead to paying customer. This gives you valuable insights to optimize your sales funnel and attract more customers.
But it doesn't stop with your sales. An integrated reporting system gives you a clear picture of your financial health.
At a glance, you can see your revenue, the value of each new customer, and the overall performance of your business. These are the numbers you need so you can make informed decisions.
Gone are the days of tinkering in Excel. Base your strategies on accurate, real-time data.
With concrete data on your side, you can adjust your business strategies, fine-tune your marketing efforts, and build a solid foundation for sustainable growth.
It's a powerful tool every personal trainer should use to drive their business based on facts, not assumptions.
Webshop and online registration
With a webshop and online registration options, you greatly streamline the process of selling and booking your services. No more paperwork or manual entry; everything is done online, quickly and efficiently.
Imagine, with a few clicks your clients can sign up for training programs, workouts, coaching sessions, and even buy credits or merchandise. The convenience of online shopping is something customers expect and appreciate.
Your own plug-and-play Webshop offers this convenience while presenting a professional and organized image of your business.
And it doesn't stop at sales. Online platforms also offer the ability to create, send, and sign contracts digitally. This not only speeds up the sign-up process but also ensures secure and traceable documentation.
The biggest benefit? Time and cost savings. You reduce administrative burdens and can focus on what really matters: delivering top-quality training and coaching to your clients.
How to choose the right personal training software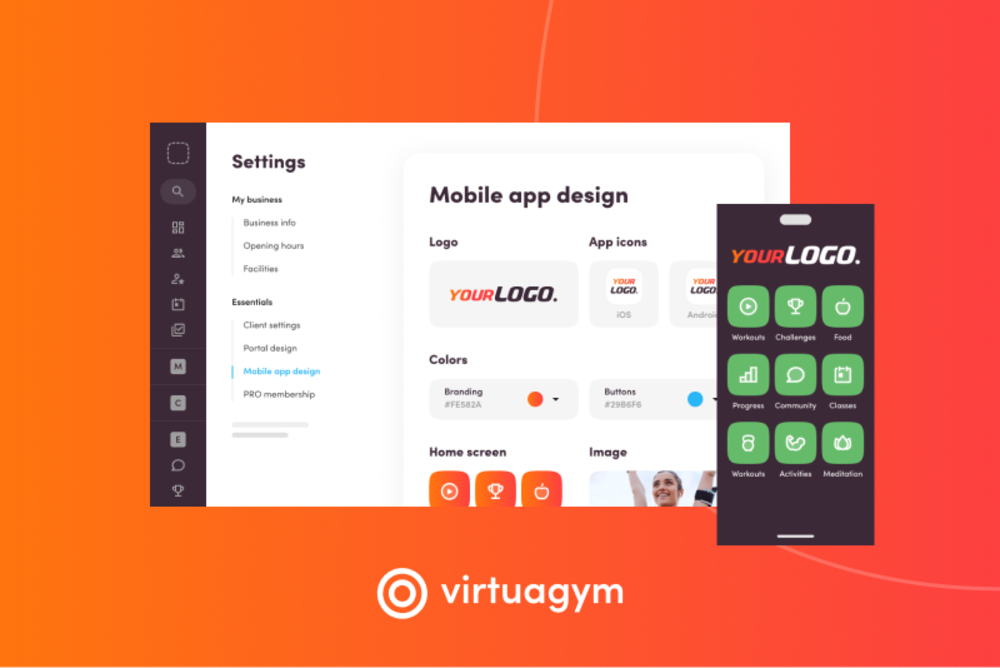 Here is a roadmap to help you choose the right personal training services:
1. Take stock of your needs
Start by forming a clear picture of what you need.
Do you want to automate your schedule?
Do you want better progress tracking for your clients?
Write down your must-have features. This will become your guide when evaluating software options.
2. Research different options
Dive into the Internet and research the different personal training software out there.
Check out the features, and read reviews from other trainers.
Make a list of the best online personal training software that seems interesting to you.
3. Ask for a demo or trial version
Ask software providers for a free demo or use a trial version.
Play around with it, and see if it feels intuitive and offers the features you need.
4. Compare prices and features
Put the prices and features of your shortlist side by side.
Is there a good balance between cost and value? Make sure your investment is worth it.
5. Check for integration options
Integrations with other tools can make your life much easier. For example, can the software integrate with your email marketing tool or accounting software?
6. Evaluate customer service and support
Good support is worth its weight in gold. Look for responsive customer service, and plenty of manuals and tutorials to get you started.
7. Ask for references.
Ask providers for references from satisfied customers. Contact a few to hear their experiences or delve into canteen inspiration and case studies; this can give you a lot of insight.
8. Think about future growth
Choose an all-in-one solution that can grow with you. You don't want to have to look again a year from now because you've grown out of your current system.
9. Make an informed decision
Take your time, and evaluate all the information you've gathered. Choose the software that best suits your needs and those of your customers.
A good choice now can save you a lot of time and effort in the future.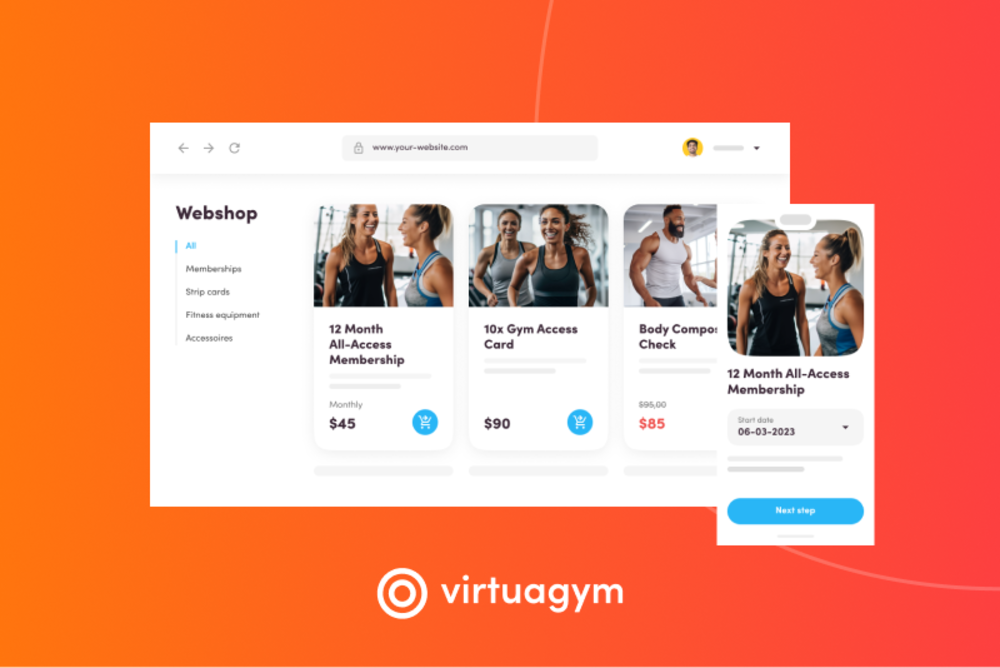 Conclusion
The adventure of choosing the perfect online personal training software doesn't have to be overwhelming!
This personal trainer software guide is designed to help you navigate and make the best choice for both the personal trainer and your client software.
Especially focusing on characteristics such as a workout builder, video library, client tracking, nutrition tracking, and other online services.