All-in-One Fitness Software for
Boost client experience and save valuable time with our industry-leading tools for business management, coaching and engagement.
9,000+
fitness businesses
45,000+
personal trainers
Powerful Modules to
Revolutionize
The Way You Work
Save Time With Our
Membership Management
Intuitive yet powerful business management tools for membership management, digital contracts, payment processing, staff management, and much more. Save time, so you can focus on what you love.
Train Your Clients With Our
Coaching Solution
First-in-class and complete digital coaching system built for any type of fitness business. Create nutrition programs and workouts, progress tracking with integrated wearables, and help more clients reach their fitness goals.
Take Control Of Your Business With Our
Fitness Scheduling Software
Allow your clients to book fitness classes with personal trainers or instructors through your app or website 24/7 with our powerful and easy-to-use scheduling software, saving you hours upon hours managing administration, and phone calls. Overall, helping you reduce no-shows and cancellations.
Grow Your Revenue
With Our Fitness Software
Take your business to the next level with our game-changing fitness software. Have your very own webshop to sell your services online, retention tools to help you make informed decisions, and lead management to turn prospects into new customers. All of which help you gain new clients and grow your revenue.
Engage
With Your Community
Boost client engagement and retention by creating your own fitness community. Get all your clients involved using groups, challenges, and leaderboards.
Become a fitness industry leader using our gym management software.
Enhance Your Gym or Studio With
Powerful Add-Ons
More than
9,000
businesses trust Virtuagym
App Store
Google Play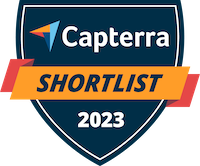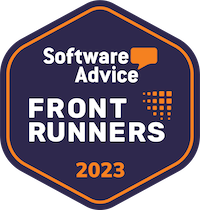 "We love the interactiveness of the app - the step challenge feature really brought our members together."

Beth Johnston
Co-founder,
The Body Content
"A hybrid blend of physical and digital ensures flexibility, motivation and is helping to build digital and physical communities. "

Greg Maurer
Vice President of Fitness Training & Education,
Workout Anytime
"I've worked with mindbody, ezfacility, efit and a couple other companies. Virtuagym has outperformed them in a mighty way."

Matthew Beukelman
Vice President of Business Intelligence & Product Enablement - Data Reporting & Analytics,
United Health Group
"We noticed our use is going up tremendously nowadays: running things like home challenges, live group training courses, and taking advantage of the Video On Demand has been huge."
Junior Leoso
Owner,
Pacific Beach Training
Discover how Virtuagym can help your fitness business boost efficiency, increase revenue, and make your members happier.